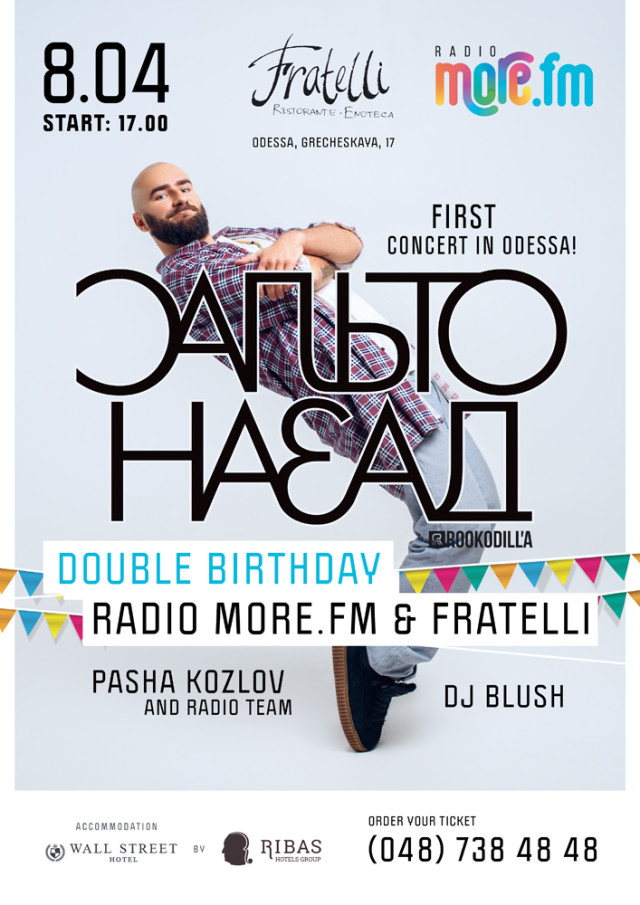 THE ODESSA REVIEW NEW ISSUE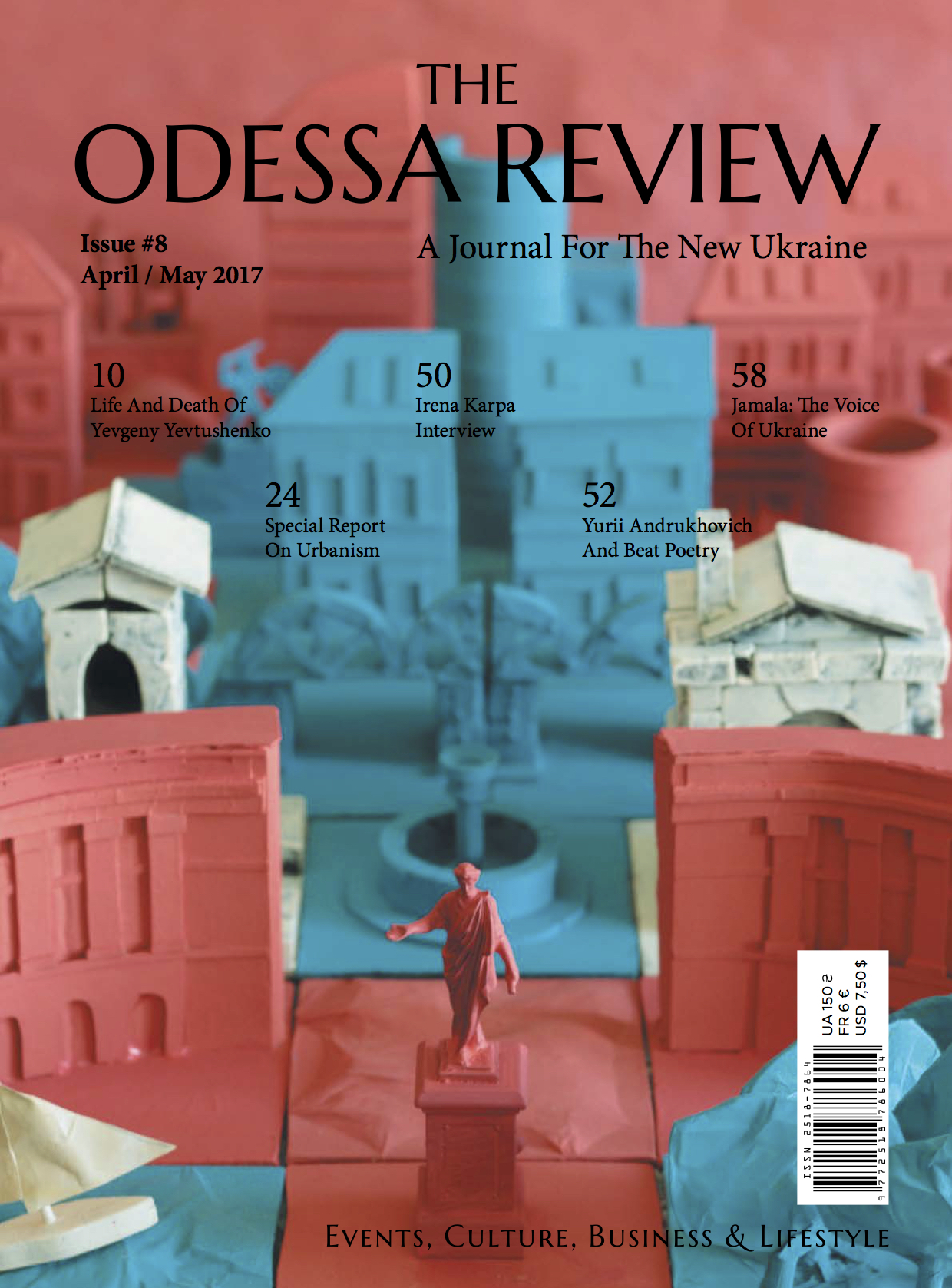 On April 8, expect a thunderous music party in honor of the birthday of Radio MORE.FM at FRATELLI Restaurant. The musical guest of the evening is SALTO NAZAD (Back Flip). The loudest music party of this spring, together with Pasha Kozlov and the whole radio team!
The format of the event follows the best traditions of famous music parties with the participation of Pavel Kozlov — a lot of great music, jokes, delicious food and, of course, drinks.
The main music guest, the band SALTO NAZAD, are finalists of the national selection for Eurovision. Performing for the first time in Odessa, the six band members on the stage create an incredible live funk sound. It's impossible to keep still, so we organized a large dance floor in FRATELLI. These guys are  young, super cool, Ukrainian!
During the entire evening, DJ BLUSH, one of the few Ukrainian DJs playing vinyl records, will be entertaining the crowd.
Of course, bringing all this together will be a real radio legend — Pasha Kozlov! Pasha and the RADIO MORE.FM team will make this evening unforgettable.
We will start at 5pm for those who want to get the most out of this Birthday! A grill in the courtyard, a grappa made by FRATELLI masters and birthday greetings. The evening program starts at 8pm, when the headliner of the party will appear on the stage – the band SALTO NAZAD. All the best hits in a live performance.
FRATELLI Restaurant, 17 Hretska Street