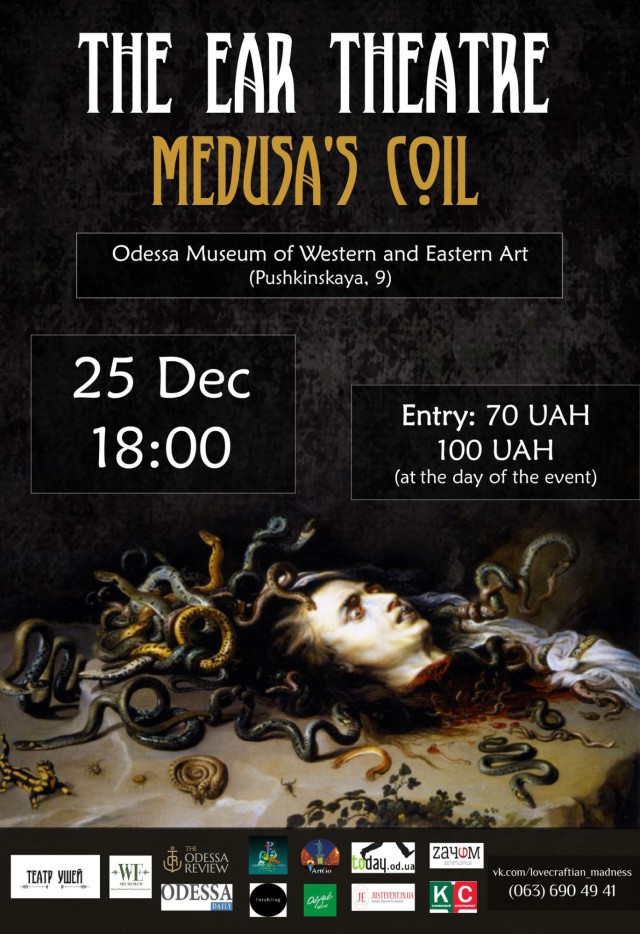 THE ODESSA REVIEW NEW ISSUE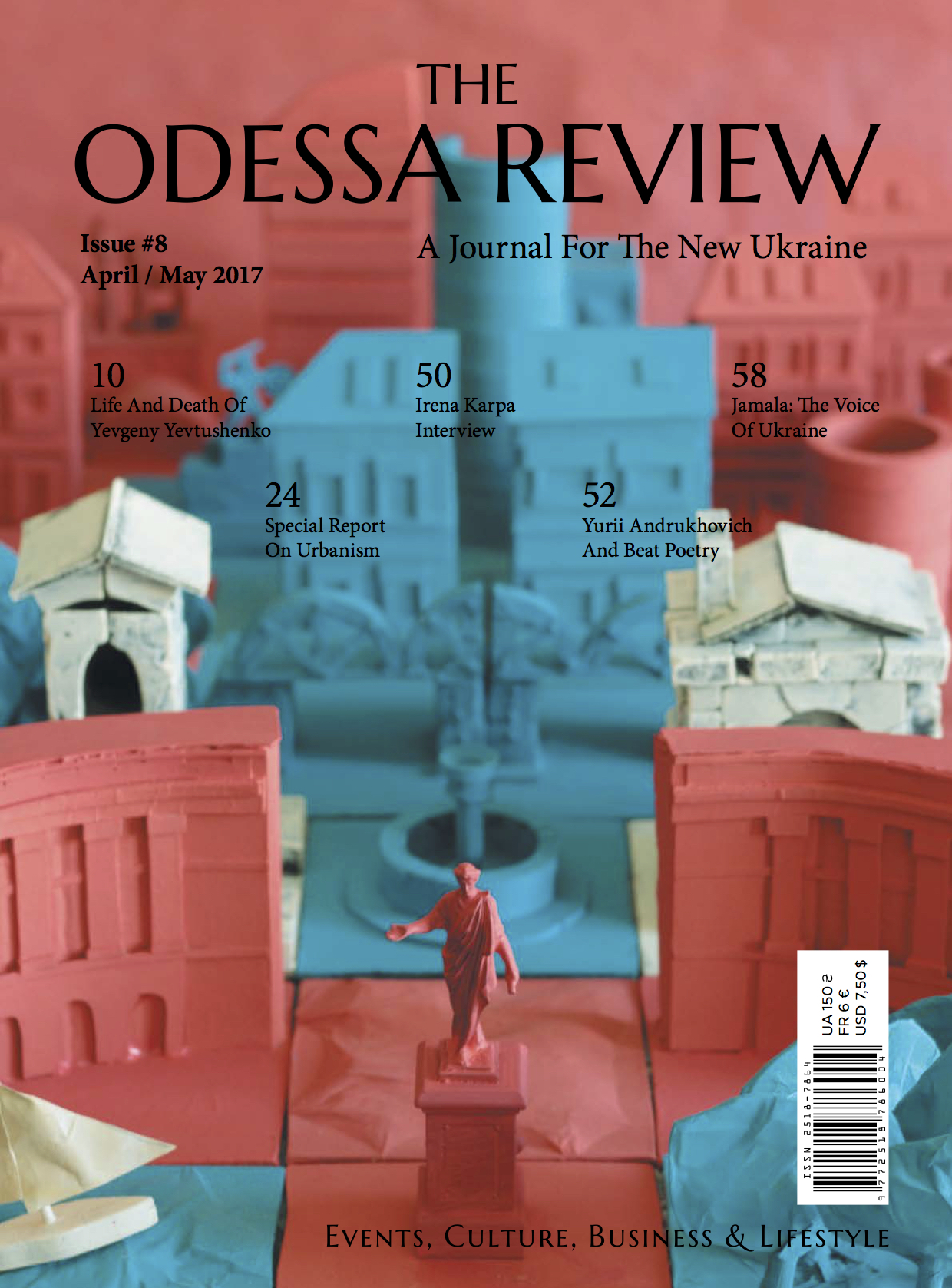 "The Ear Theatre" is the first audio theater in Ukraine and a platform for young, up-and-coming authors and musicians.
The theater creates a space where the audience relies exclusively on their auditory sense In fact, they are not given much of a choice, being blindfolded! "The Ear Theatre" is free of prejudice and stereotypes, minimizing the subjective perception of the artistic product. The only thing that matters is text, so the authors must pay close attention to what they say. Evidently, most regulars come to the events looking for, or is it listening for, meaning.
"The Ear Theatre" has been going strong for almost a year now. Two events per month have been organized at The Odessa Museum of Western and Eastern Art, with the audience regularly including at least 100 people. There are two event formats: the first one is built around a theme featured in a play by a renowned Ukrainian playwright with supplemental auditory effects. The second is more of a traditional literary evening: a number of established authors, usually accompanied by music, read their works to the public.
Now, the theater is presenting a new project, "The Ear Theatre in English" for the performance of creative works related to Anglophone culture. This will help popularize English-language works and writers, as well spread knowledge about British and American history, traditions, and culture.
The next English audio performance, based on the stories of H.P. Lovecraft, will be held during the Christmas holidays on December 25th. Prepare to be plunged into the storming sea, full of frightening images and sounds, which will reveal your deepest fears and make them manifest. You'll hear the ominous voice of the Ancient Gods, whispering their most dreadful stories straight into your ears.
Join us in our Lovecraftian madness at 18:00 in the Odessa Museum of Western and Eastern Art. Museum address: 9, Pushkinskaya Street. On your journey into the darkness on December 25th you will be guided by: Mariam Zoloeva (violin), Timur Belkin (guitar and percussion) and of course our mysterious actors, who would like to stay anonymous unless and until you take off your blindfold (if you dare).