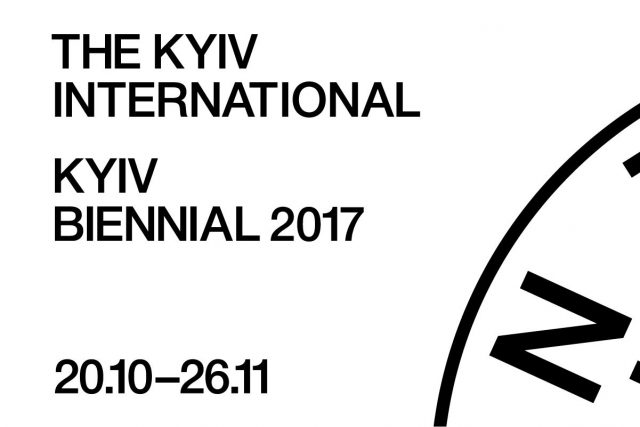 Starting October 20 "The Kyiv International – Kyiv Biennial 2017" will take place in different locations in Ukraine's capital. The project aims to explore and reveal the emancipatory potential of the idea of the political International, which emerged in Europe. Today, in the age of structural crisis of global institutions — when the maintenance of a transnational status quo is constructed from violated borders, peripheral wars, and the emergence of new walls and conflicts — the idea of cross-border unity and international solidarity is of utmost urgency for the future survival of Europe.
Ukraine and the countries of the European Union share a great number of challenges and threats today. Ukraine has recently weathered several powerful new experiences: enthusiasm and disappointment at the Maidan revolution, the shock of war, ongoing infractions to established territorial parameters and protection mechanisms, and the mass displacement of people, whilst the EU has experienced increasing flows of refugees, the shrinking of its territory after Brexit, and the rise of far-right populism, becoming a battlefield for new forms of terrorism. The absence of ready-made patterns for dealing with these experiences, discontent with preexisting structures, along with a strong desire and urgent need for change, provide a conduit for an intense intellectual and creative search for the new.
"The Kyiv International − Kyiv Biennial 2017 will take place" in the format of an international forum for art and knowledge, integrating art projects with a number of institutional collaborations to create agoras for debate. Lectures, panel discussions, seminars, and workshops led by well-known historians, philosophers, economists, and practitioners in the cultural sector will converge upon artistic and intellectual pursuits for critical answers to common concerns, while a number of exhibitions will lend an alternative optics to urgent contemporary issues through the medium of the visual arts. A program of free thematic public events will also address the political, social, economic, and historical circumstances in today's Ukraine and Europe, as well as on a global scale.
Locations:
Main Site: Institute of Scientific, Technical and Economic Information ("Flying Saucer", 180 Antonovycha St., metro Lybidska).
Visual Culture Research Center (44 Hlybochytska St., trams #14, #18 from metro Kontraktova Ploshcha).
Zhytniy Market (16 Verkhniy Val St., metro Kontraktova Ploshcha).
Artists' Studios at 33 Soshenko (33 Soshenko St., trolley bus #18 from metro Maidan Nezalezhnosti).
BURSA (11-B Kostyantynivska St., metro Kontraktovva Ploshcha).