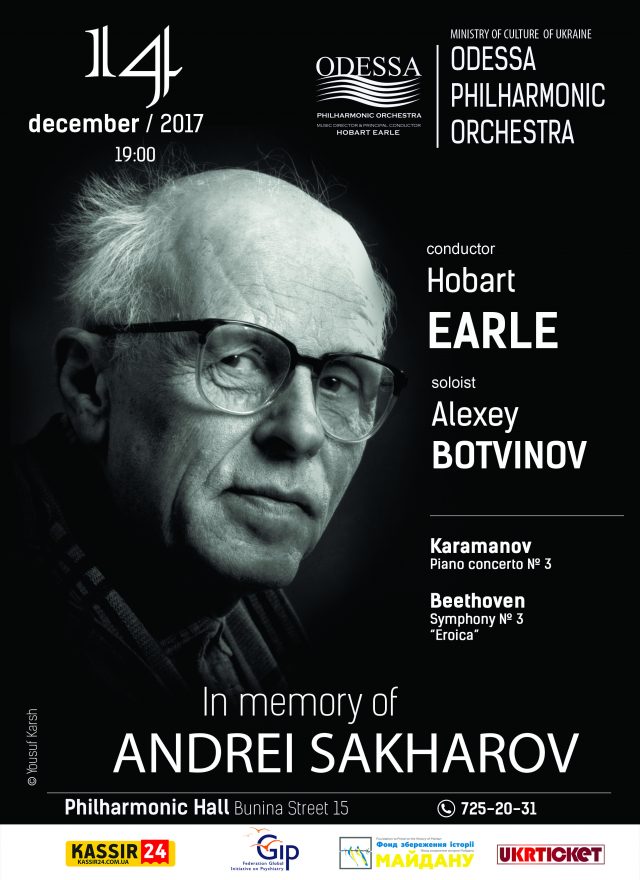 On December 14, 1989 Nobel Peace Prize winner Andrei Dmitrievich Sakharov passed away. From being the youngest academician ever in the Soviet Union's history, he developed into a leader of the human rights movement in the USSR.
The memory of Sakharov shows that the fight for the truth and human rights is difficult, but also that the struggle is not hopeless and those who are ready to pay a price can reach their goals in the end. But after the collapse of the USSR, the memory of Sakharov faded. That's why the First Sakharov Memorial Concert was performed in Kyiv in 2016: With a political situation in the region that can be described at best as complex and volatile, it is time to return Sakharov to the public memory as an example of personal courage, the organizers thought. The key message of their campaign is to bring Sakharov back as a moral beacon into a region that is finding its way to a civil and democratic society on a road that is far more curved and potholed than hoped for.
This year the Sakharov Memorial Concert will come to Odessa. On December 14 at 7 pm the Odessa Philharmonic Orchestra will play in the Odessa Philharmonic in memory of the Academician Sakharov. The concert will include Karamanov's Piano Concerto No. 3, performed by Ukrainian pianist Alexey Botvinov. In the second part, Beethoven's Symphony No. 3 ("Heroic Symphony") will be performed. The concert will be conducted by Hobart Earle.