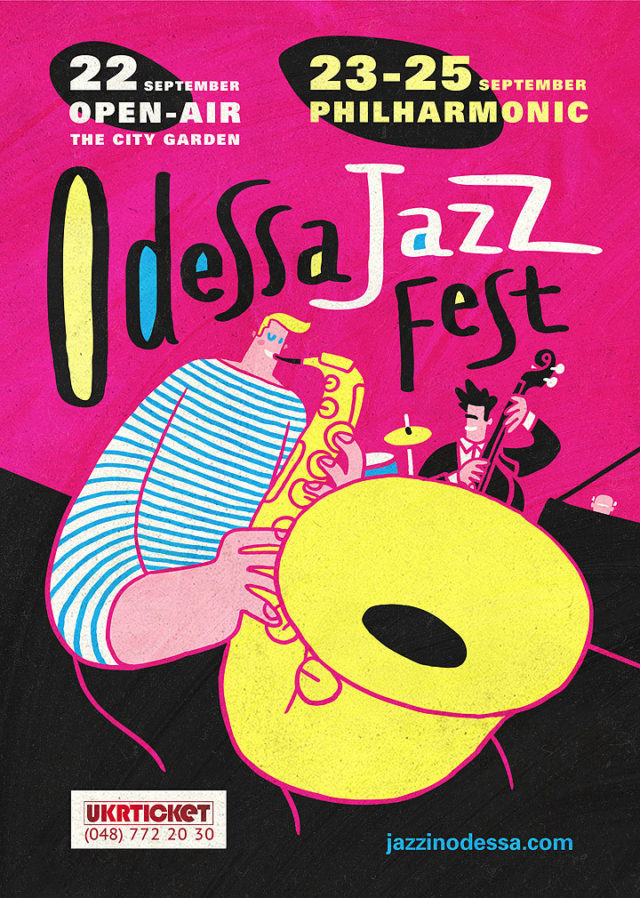 THE ODESSA REVIEW NEW ISSUE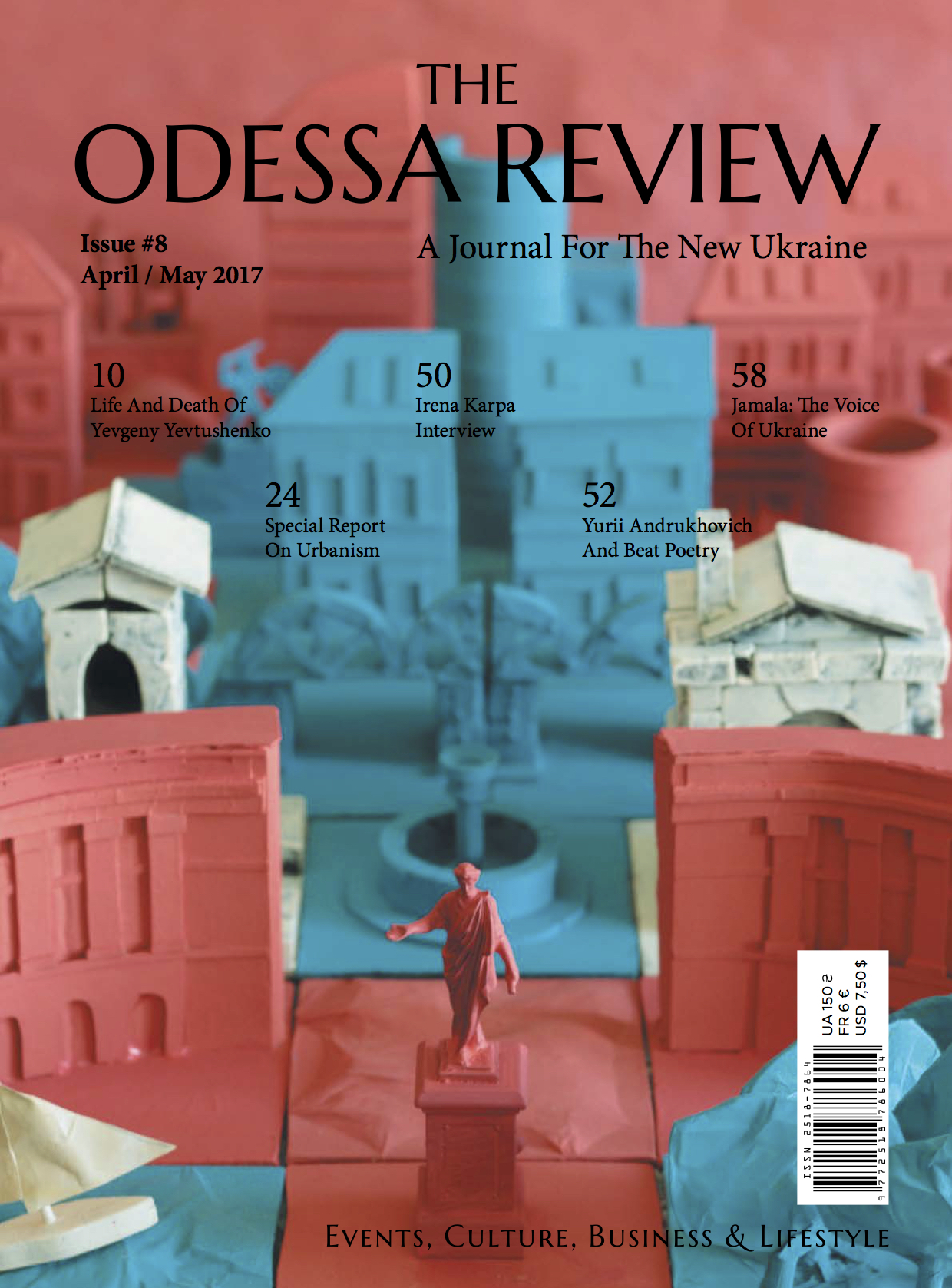 The official opening of Odessa JazzFest 2016 and an open-air concert in Gorsad
September 22 at 6pm
The international jazz festival Odessa JazzFest is taking place in Odessa from the 22nd to the 25th of September. For the 16th year running, the festival brings together the best jazz musicians from the entire world — this year, the seasoned audiences will be entertained by representatives of 11 countries.
For the first time, the jazz forum will be going forward without its founder and president — pianist and composer Yuri Kuznetsov. Despite this great loss, the festival team, inspired by the example of their spiritual leader who performed on stage up to the very last days of his life, did not for a moment consider canceling this year's jazz event. The team is putting tremendous effort into making the festival ever more exciting and impressive, at the same time following the traditions established by Yuri Kuznetsov.
One of such traditions is the opening of the festival with an open-air concert in Gorsad. In previous years, these concerts featured artists whose work follows the jazz canon while being innovative and yet engaging for the wider audiences, and Odessa JazzFest 2016 will be no different! The festival will be opened by the American innovative jazz saxophonist Derek Brown, the trio of the Italian contrabassist Niccolo Faraci and Georgian ensemble "Fusion Corporation." Ukraine will be represented by the trio of the wonderful Odessan pianist Andrew Pokaz, as well as Oleg Subbotin Band, Andrey Bolshedvorskiy and Semyon Kalika.
Detailed information about all participants of Odessa JazzFest 2016 is available on the official page of the festival: www.jazzinodessa.com.
Entrance to the open-air concert in Gorsad (City Garden) is free of charge.
Odessa JazzFest 2016: A memorial evening for Yuri Kuznetsov
September 23 at 6pm, Odessa Philharmonic Theater
The second day of the international jazz festival Odessa JazzFest 2016, which is taking place in Odessa from the 22nd to the 25th of September, will be dedicated to the memory of the festival's president and founder Yuri Kuznetsov, who died this year.
The inauguration of the first Yuri Kuznetsov music award and performances by its recipients will take place in the hall of the Odessa Philharmonic Theater, where the sounds of the maestro's piano were frequently heard. The evening will also feature the presentation of the project "Cinema Music of Yuri Kuznetsov," created by the vocalist and arranger Tamara Lukasheva (Germany-Ukraine), with the participation of the National Odessa Philharmonic Orchestra under the direction of Hobart Earle (conducted by Igor Shavruk) and eminent Odessan jazz musicians. The program includes original arrangements of melodies composed by the Odessa JazzFest founder. It will become a musical portrait of the pianist and composer, since it encompasses nearly all periods and genres of his work, from original film soundtracks to classic jazz compositions. This project, conceived while the maestro was still alive and dedicated to him now as an inspiring colleague and teacher, is undoubtedly the most expected premiere of the festival.