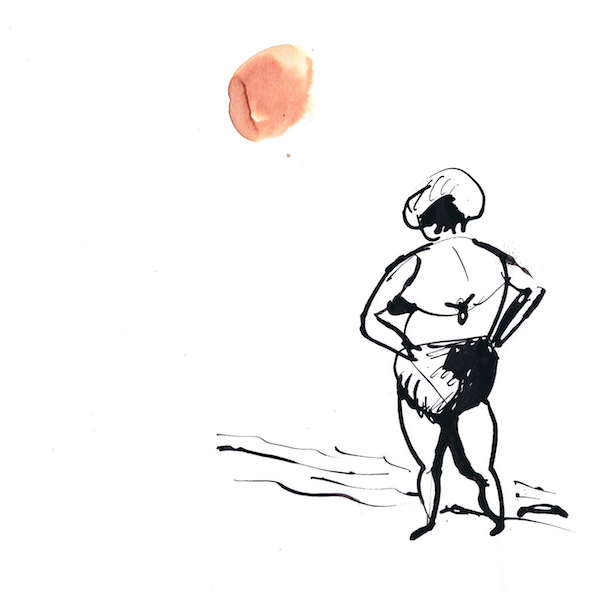 Starting November 13, the Invogue#Art gallery presents a very special exhibition by Mikhail Reva. The artist created illustrations for Georgy Golubenko's book "Odessa Decameron". Just like in the author's work, one can feel the real Odessa in Reva's drawings – happy and sad, ironic and lyrical at the same time.
The writer and playwright Golubenko, who passed away three years ago, will be remembered as a protector and advocate of the great cultural traditions of Odessa as well as the creator of the image of the "Red City". In his works, Golubenko developed and multiplied the everlasting literary glory of Odessa.
Sadly Golubenko did not live to see his last book "Odessa Decameron" completed, which contains some of the authors best work: Such as the last piece of "The Odessa Foundling" or a chapter from the unfinished novel about the legendary Odessite Boris Litvak. The book has been compiled by the writer's widow, Tatjana Golubenko.
As part of the exhibition, actors from Odessa will read from the book: Oleg Schkolnik, Oleg Filimonov, Georgij Deliev, Boris Barsky, Igor Kneller, Valery Hayit and Karina Shragina-Katz. On Friday, December 15, Reva's drawings can be bought in an auction. All donations will be put towards the support of Golubenko' family and the Reva Foundation for development of art and culture projects.
The exhibition is on display from 13th November to 16th December. Visiting hours are everyday from 11am to 8pm.
Address: Galerie Invogue#Art, Ekaterininskaya 25.