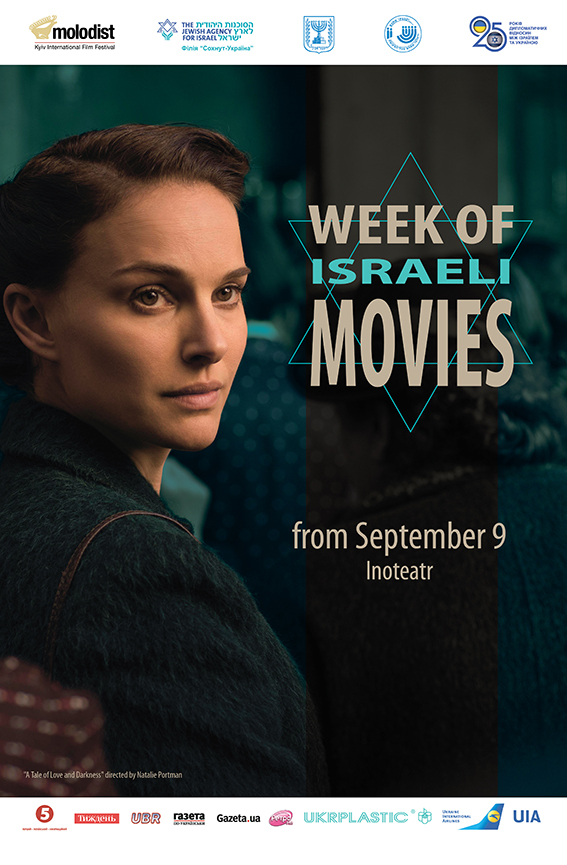 THE ODESSA REVIEW NEW ISSUE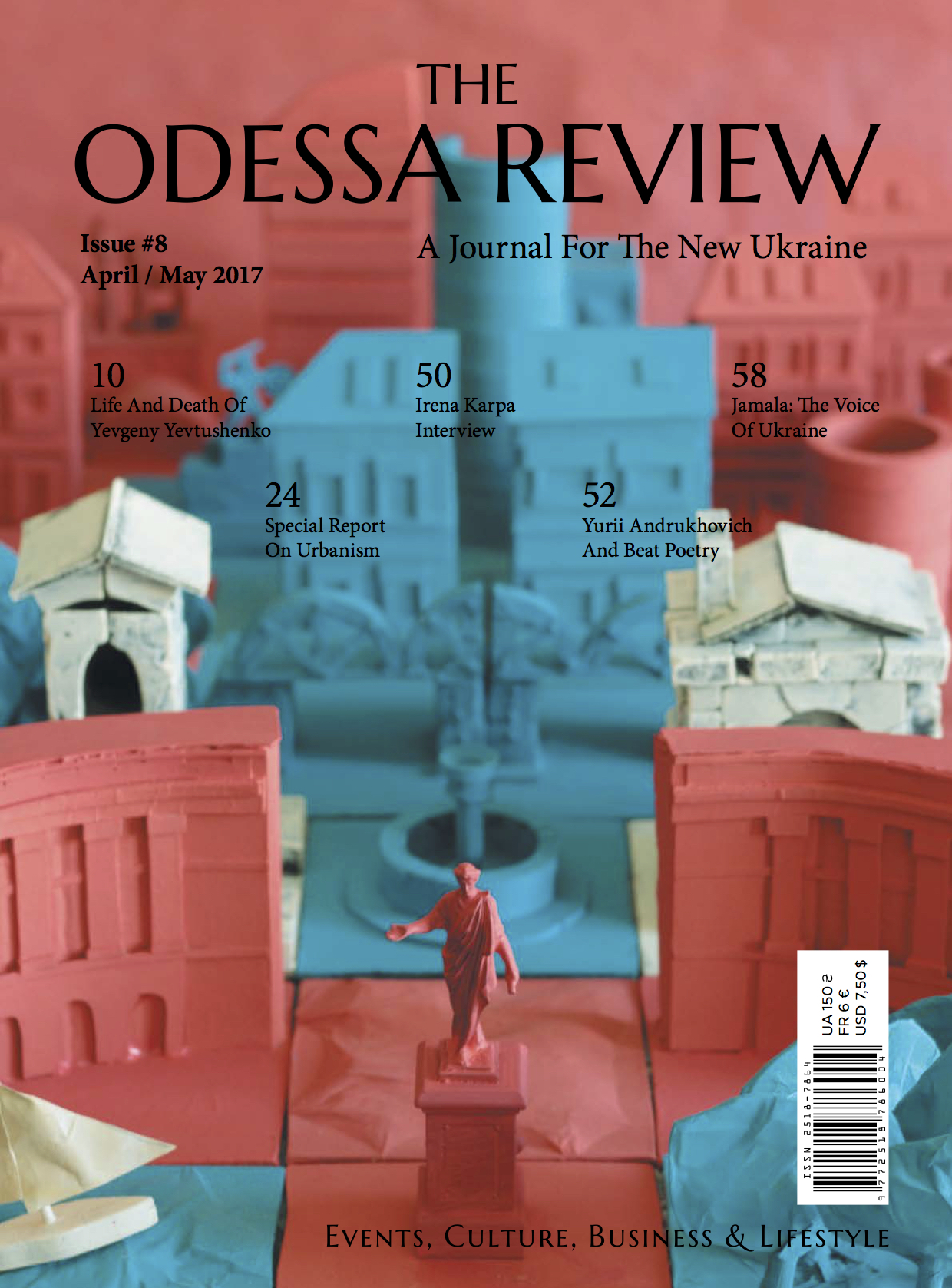 Week of Israeli Movies opens on September 8 and will take place in five Ukrainian cities. For the fourth year running, this event is organized by the Israeli Embassy in Ukraine and Kyiv International Film Festival "Molodist."
Israeli cinema represents an accumulation of international traditions, subcultures and the creativity of many generations. The program features five films by Israeli directors: "A Tale of Love and Darkness" (2015) directed by Natalie Portman, "Cafe Nagler" (2016) directed by Yariv Barel and Mor Kaplansky, "Rabin, the Last Day" (2015) directed by Amit Poznansky, "Gett: The Trial of Viviane Amsalem" (2014) directed by Ronit Elkabetz and Shlomi Elkabetz, and "Atomic Falafel" (2015) directed by Dror Shaul.
Among these films are participants of the Cannes International Film Festival and Berlinale Film Festival, nominees for the "Golden Globe" and recipients of awards from the Israeli Film Academy and Jerusalem International Film Festival.
"Today, Israeli films are represented at the most prestigious international film festivals because the cinematographers of that country are raising issues that are relevant to the entire world," noted the director of the Kyiv International Film Festival "Molodist" Andriy Khalpakhchi. "Films from Israel rarely appear in our theaters. Because of this, the annual Week of Israeli Movies in Ukraine is becoming ever more popular."
Israel's Ambassador to Ukraine Eliav Belotsercovsky remarked: "We have been giving Ukrainian viewers the opportunity of seeing the best works of Israeli cinematography and we are glad that the audiences have responded so well to them. During the past few years a number of Israeli films have been represented at the largest film festivals in Ukraine. We believe that there is great potential for cooperation between Ukrainian and Israeli filmmakers and viewers, and this would only strengthen the cultural ties between our countries."
In the Ukrainian capital, Week of Israeli Movies begins September 8th at the "Kyiv" Cinema with Natalie Portman's directorial debut "A Tale of Love and Darkness." The screening will be opened by Ambassador Eliav Belotsercovsky and actress Neta Riskin who played in the film.  The program will also be available to audiences in Odessa (beginning September 9th at Inoteatr), Vinnytsia (from September 16th at Rodina Cinema), Kharkov (from September 22nd at 8 ½ Cinema) and Lviv (from September 22nd at Kopernik Cinema). The films will be shown in the original language with Ukrainian and English subtitles.