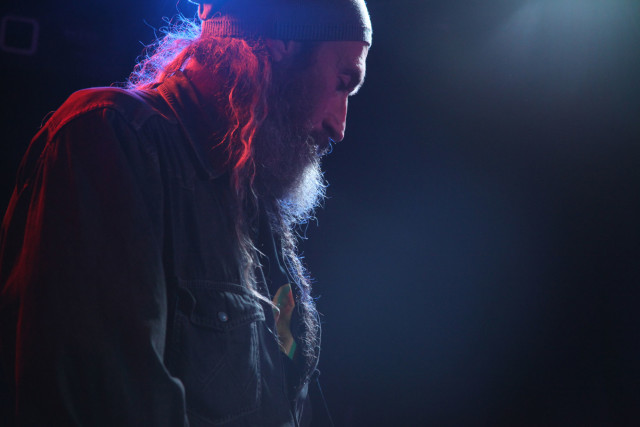 The Odessa Rock music scene is as healthy and diverse as it has ever been, but the problems facing it are formidable as well.
Despite the overall creative nature of the city, excellent rock music is not exactly something that Odessa is known for. From time to time, Odessa does produce truly promising new bands. Some of them rise to national fame, but the majority remain in obscurity – known only to the loyal regulars of the few city clubs who host live performances for local musicians.
When thinking of contemporary Odessa bands who have made the leap to Ukraine wide fame, "Fleur" is one of the first to come to mind. It was founded in 2000 by Olga Pulatova and Yelena Voynarovskaya. The band has an extensive lineup – at times no less than 10 musicians are present on the stage. At the time, both Olga and Lena were already familiar names to Odessa music fans due to their having had several projects in the 90's. Their style can be described as a sort of dark folk with many stylistic nods to the sound associated with the British independent 4AD label. No one had brought music quite like this to Odessa before, and the band quickly became a favorite for fans of the burgeoning alternative acoustic music. The band releases new albums regularly, with several records having been recently released in France, and their tour schedule is also packed. The members of "Fleur" describe their own style as "cardiowave", which is an allusion to heart rhythms which also alludes to their proximity to "newwave". Much like in the case of the influence of 4AD, Cardiowave has grown into an entire movement within Odessa – it includes a radio station, production studio, and lends its name to musical events and projects around the city.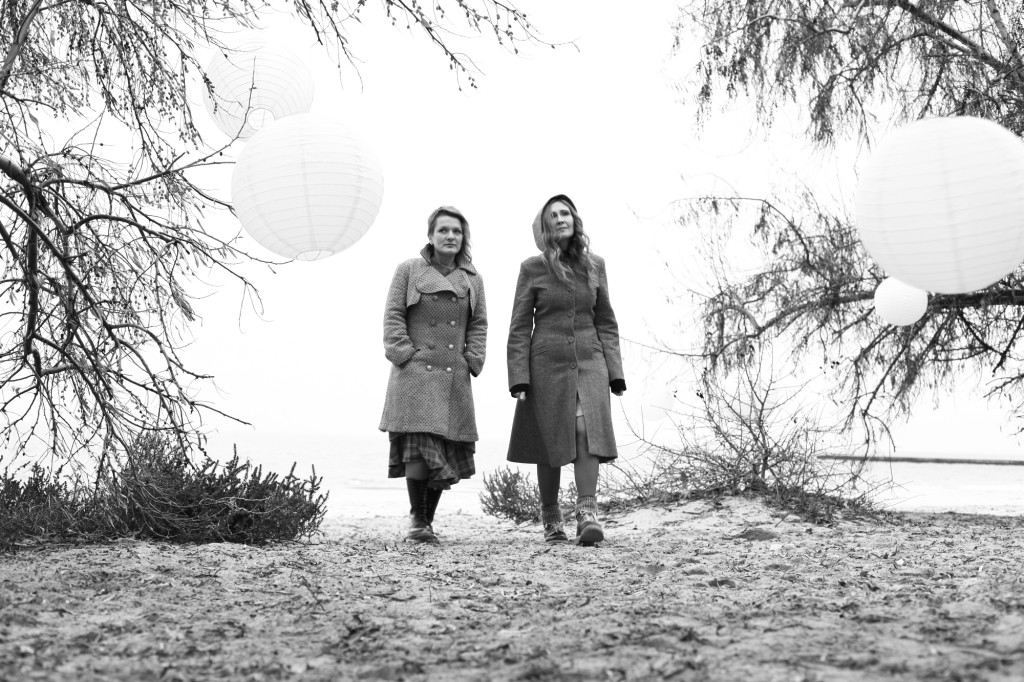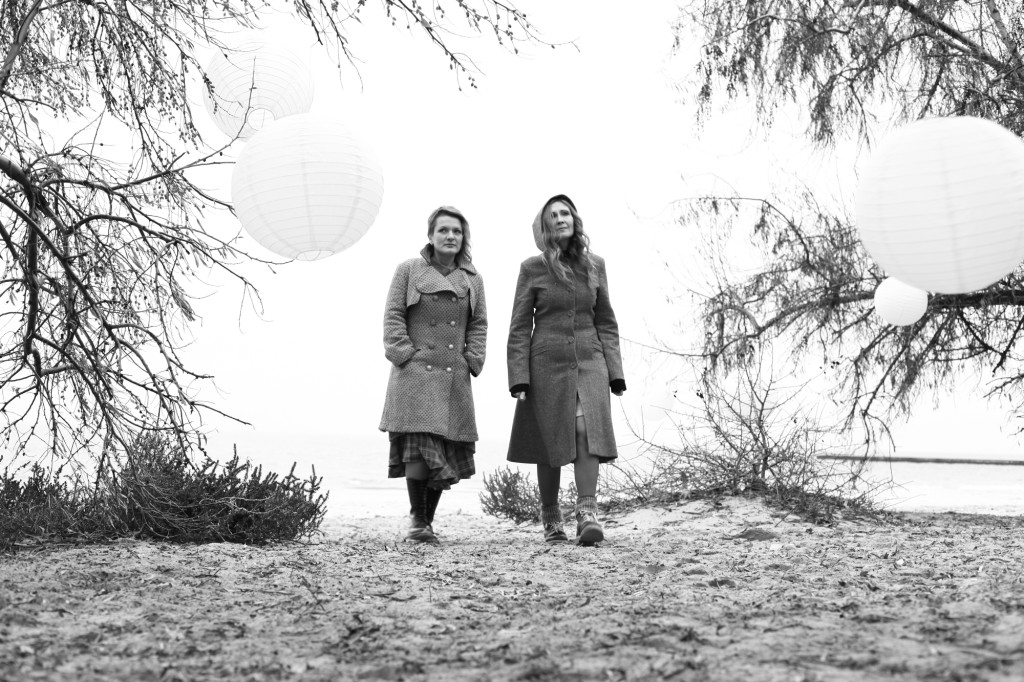 Andrey Basov's band "Legendary Plasticine Legs" is also related to the Cardiowave movement, although their music is radically different from that of "Fleur". The sound of LPL is significantly closer to the standard rock format, their signature sound being defined by traditional song structures, and clear influences from Russian rock – although this is to be found in a sort of mutated form. Both Andrey's lyrics and melodies are minimalistic and simple, with some of the melodies fitting into one octave. In fact, he rarely sings – rather he throatily speaks his words in a quiet hoarse voice, with an emotionally detached manner reminiscent of Mick Harvey. The band has a dedicated fan base, and their first album has received very positive reviews in the Russian "Rolling Stone" from the prominent critic Andrei Bukharin. LPL's second release is expected in September, and is awaited impatiently by fans.
As members of the same movement, the two bands often intersect: they have been on joint tours and members cross pollinate between the two ensembles – some even being permanent members of both bands simultaneously. While this is definitely a positive thing in terms of establishing a cohesive musical collective and refining a distinct style, in Odessa's case, this widespread intersectionality of bands has its drawbacks. In a city where virtually every musician has collaborated with every other musician, this sort of repeated collaboration can often lead to a lack of creative "fresh blood". Nevertheless, there are many examples of truly successful and talented joint projects to be found in the history of the music scene of the city.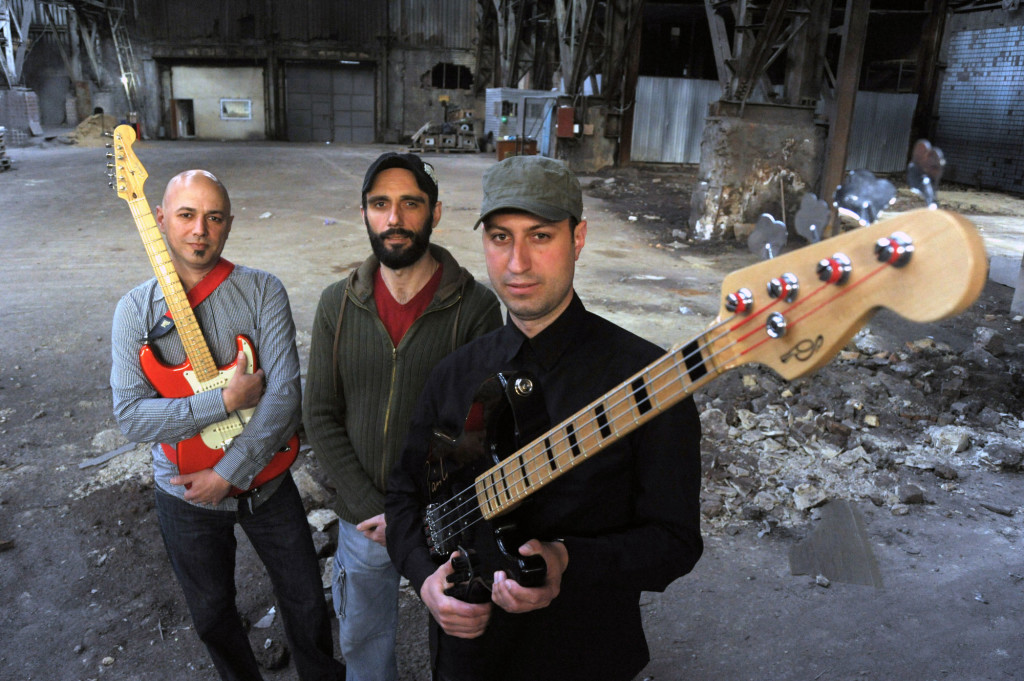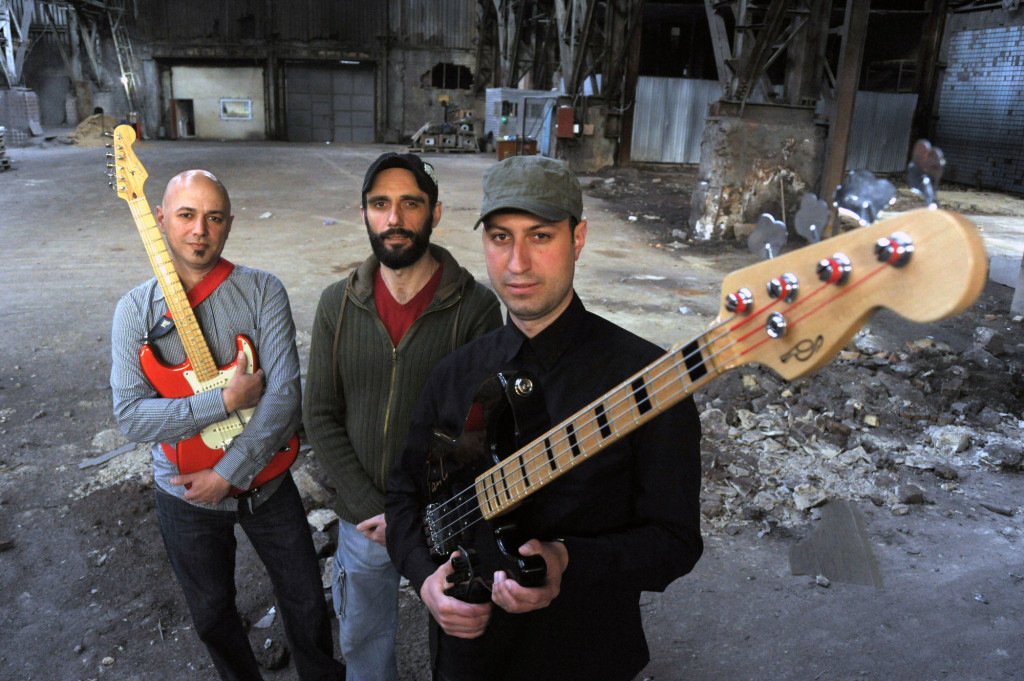 MOD is composed of a trio of Odessa virtuosos: guitarist Denis Bal, the drummer Oleg "Zbivka" Reznichenko and the bass guitarist Maks Belous. All of them are known in Odessa in their own right, having played in a variety of cult favorite Odessa bands over the years. At the time of the band's formation, their own musical interests could not have been more distinct: Oleg was a longtime fan of heavy metal, Maks an admirer of grunge, and Denis an aficionado of funk. Together, they play a sort of instrumental funk-rock, creating a very distinct and interesting sound. Their music is complex, aggressive, and technically refined. They easily sell out every Odessa club they play in. Improvisation is a big part of their stage act, and often the piece is created live right in front of the audience – free improvisation intertwines with complex rhythm structures, the deep bass and Denis Bal's vivid cosmic guitar ( it calls to mind the musical skills of Jeff Beck) – all this combines to make their live shows rather memorable.
Odessa could well become the focal point for a new wave of instrumental music. Unfortunately, Odessa's musical history – much like its history in general – is full of too many "could have beens." The city has an abundance of musical education options – the Stolyarsky Music School, music academy and conservatory make sure that the city is saturated with classically trained musicians. A few years ago, another instrumental trio was prolific on the Odessa scene – DeePole. The group fell apart for the same reasons as most other Odessa bands – a lack of competent management which resulted in a lack of live engagements. Many bands are trapped in a futile cycle of practicing and performing for themselves and their friends. Odessa has basically three or four clubs which host live shows on a consistent basis – and, of course, the same artists are booked over and over. This makes the example of veteran Odessa rocker Yura Zhvanetsky's project "Mr. Skatkoff", which has existed for over 20 years, all the more extraordinary.
"Mr. Skatkoff" is in fact Odessa's hidden musical jewel as most of the city's rock and jazz musicians have at one point or another been members of the band. Yura Zhvanetsky, its only permanent member, is a very multi-faceted personality. He is a painter as well as a multi-instrumentalist. Frequently he records albums completely on his own, responsible for performing and layering the instrumental parts himself. Currently, Denis Bal and Oleg Zbivka from MOD are members of Zhvanetsky's project. "Mr. Skatkoff" often seems like more of an art project than a conventional band. They are frequent guests at art openings, underground club nights and other trendy hang-outs. Only one thing is constant about their live performances –the totally unconventional and magical atmosphere. During their last show, "Mr. Skatkoff" truly outdid themselves by dedicating 27 minutes to one fantastically rambling, psychedelic track. Clearly, improvisation has a very important part in their music. The result is captivating – it's hard to look away once the band begins playing. The synchronicity and mutual understanding between the players can make one feel despair at the injustice at a lack of similarly competent management options in Odessa who could do justice to its musicians. Producers who are looking for polished, European sound – if you're reading, we have a few bands you'll want to look into!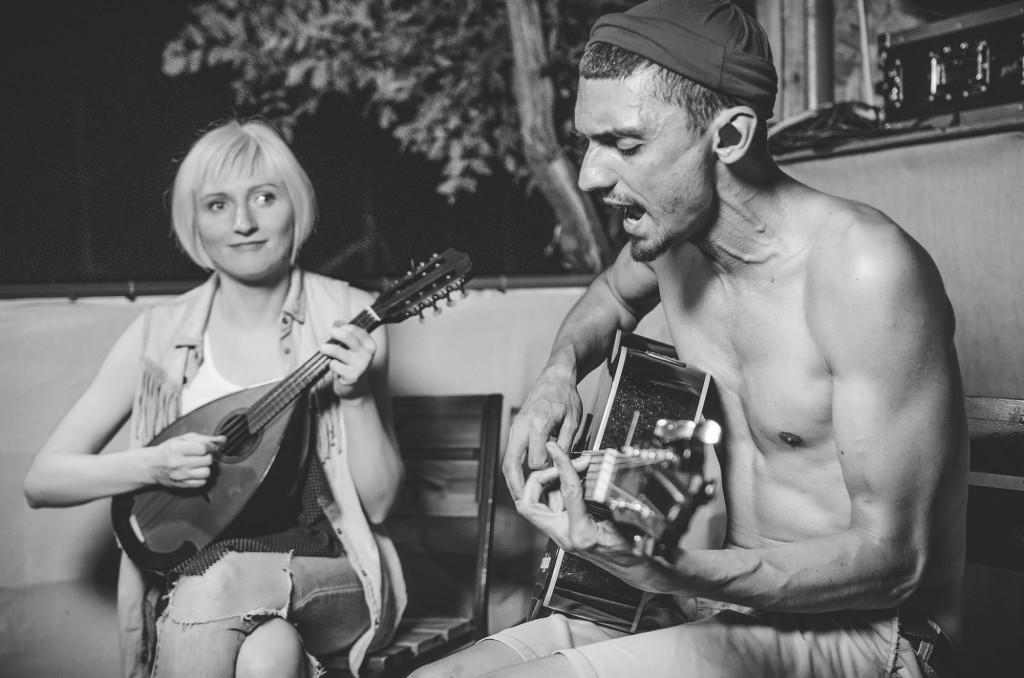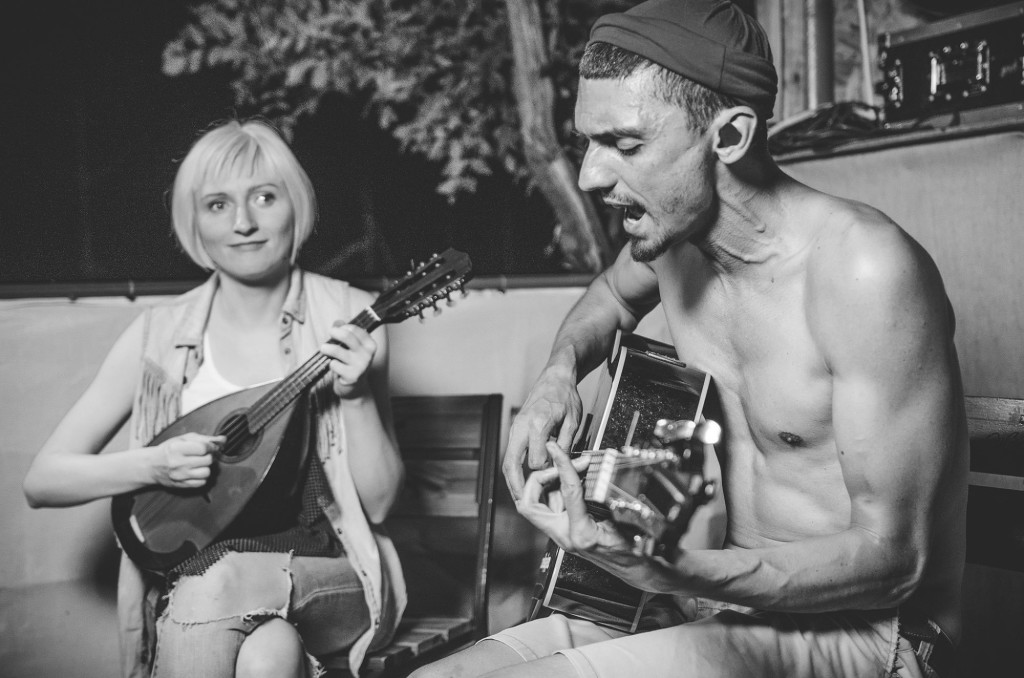 You might have noticed a pattern – all of the above mentioned projects seem to be instrumental. Why is that? Well, the musicians themselves say there is a dearth of talented vocalists to work with on the scene. But creative impulses demand to be satisfied – so the show goes on, must go on, often even without a frontman. This makes Dmitriy Datskov – the charismatic and talented frontman of "Equipage Calypso" – a very valuable commodity. The duet's (the band is made up of Dima Datskov on guitar and vocals and Ira Lukyanchuk on mandolin) origin story is interesting as well. The collective began their existence as a traditional rock ensemble under the name of "The Blooming Plum". However, upon encountering the usual bane of Odessa's musicians – a lack of competent management and production opportunities – the band fell apart. Members "Dima and Ira", not willing to give up music, then formed "Equipage Calypso". The result was a unique mix of acoustic folk with psychedelia, 90's grunge, and original lyrics often written in English. Another interesting aspect of EC is that they seem to stand outside of the Odessa culture of musical intermingling. They did not rely on the established scene or collaborations with known figures to establish themselves – something which speaks to the quality of their own product.
Odessa continues to generate new names, promising and talented musicians in many genres – not least of them rock. Although it does this at a very gradual rate – and despite the many obstacles up-and-coming musicians may encounter – the continuous quality on offer by Odessa's music scene can reassure even the most skeptical fan.
Alexandr Topilov is a musician, critic, and author of the book 'That's All There Is'.