This is the sixth in a series of fashion show dispatches by Maria Romanenko and the fourth from Ukrainian Fashion Week, which began on February 3. Stay tuned as Romanenko keeps you updated on the season's premier fashion events in the Ukrainian capital.
February 6 saw designer brands Iryna Dil's, CHUPRINA, Vorozhbyt&Zemskova, SIX, T. Mosca and Elena BURBA present their latest collections.
Here's a rundown of some of the most interesting shows of the day.
SIX
There are designers who go for romantic collections and there are ones who go for more uniform casual looks. And then there's Julia Bogdan, who managed to combine almost every style imaginable in her fall-winter 2018-2019 collection for her new brand SIX.
Bogdan presented office suits, satin and lacy slip dresses, casual playsuits, cocktail dresses, sexy thigh-high boots, flared leather trousers and romantic flower print blouses all in her debut collection.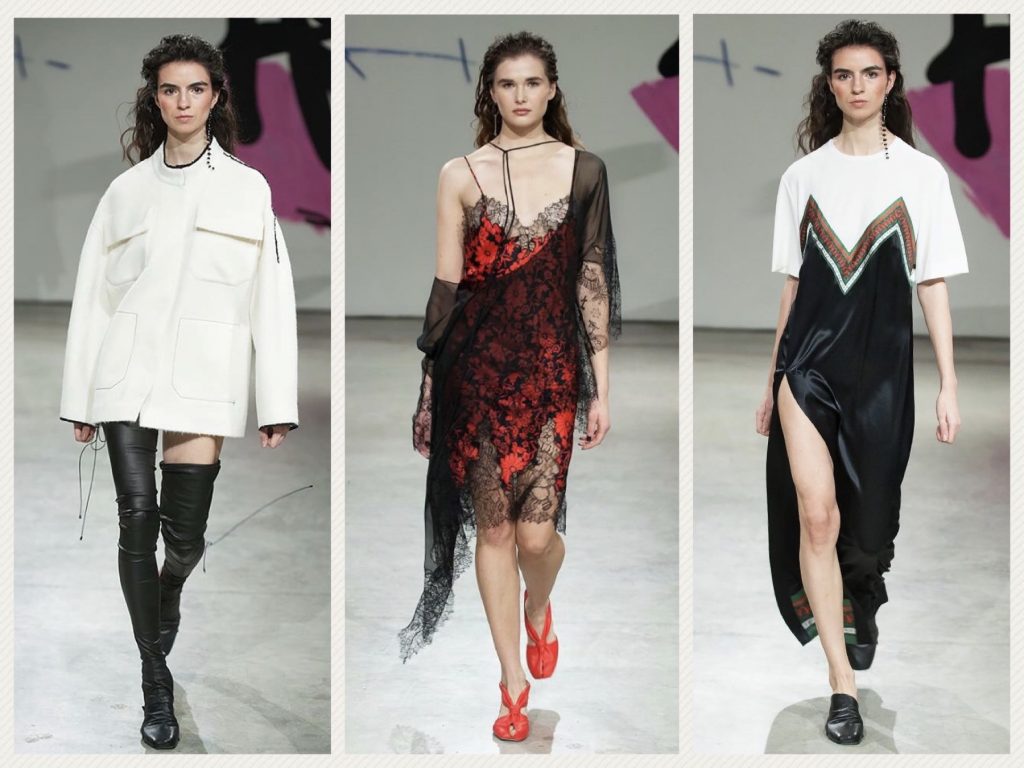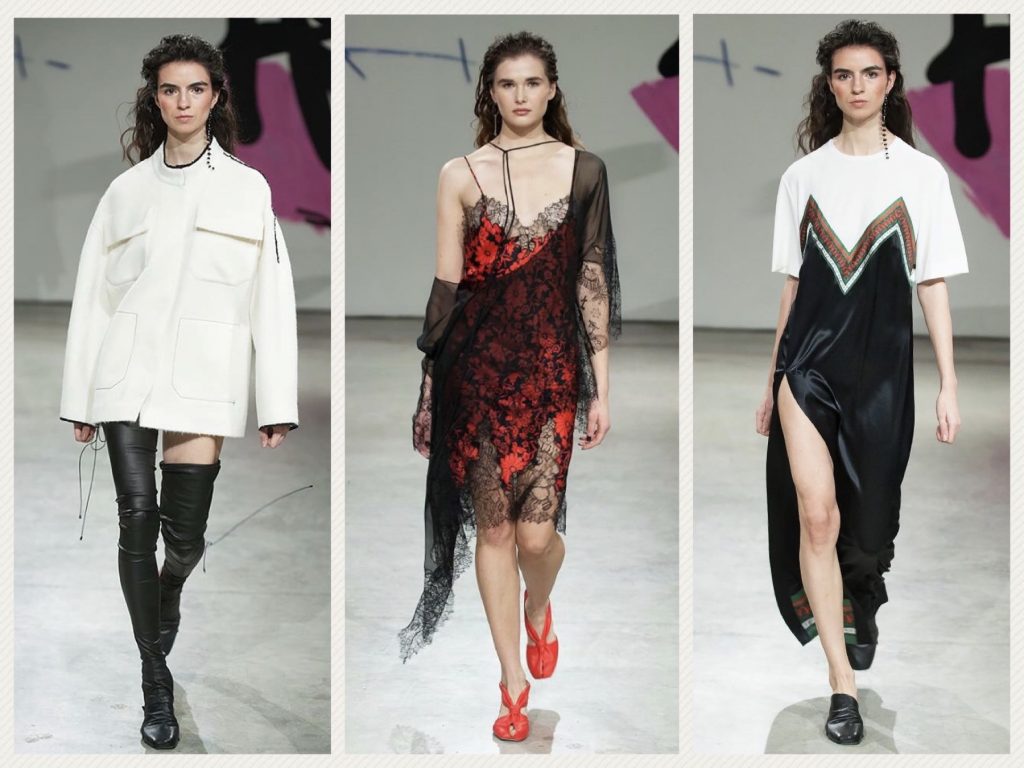 In creating the collection, Bogdan said she was inspired by scarves, a "symbol of blind man's bluff." Indeed, a few of the items included chic silk scarves in black, red and green. The award for the most versatile collection definitely goes to SIX.
T.Mosca
It is always refreshing to see a fall-winter collection that actually looks warm. And the designers behind T. Mosca — Katerina Kvit and Oksana Golubchenko — have even given their fall-winter 2018-2019 collection a slightly wintery name: "Spices."
"Spices" included some warm and cosy (but at the same time quite stylish) pieces in wine red, green and gray. The designers also went for a lot of melange yarn, which gave the garments a very distinct appearance. Wine red lipstick completed the models' runway looks.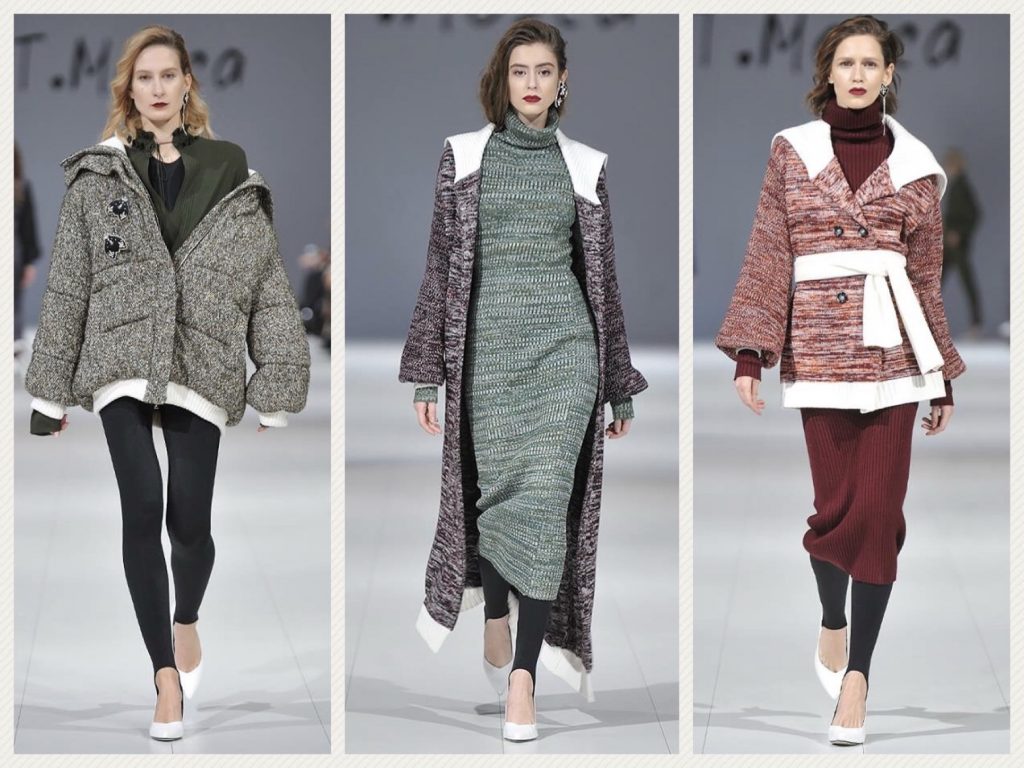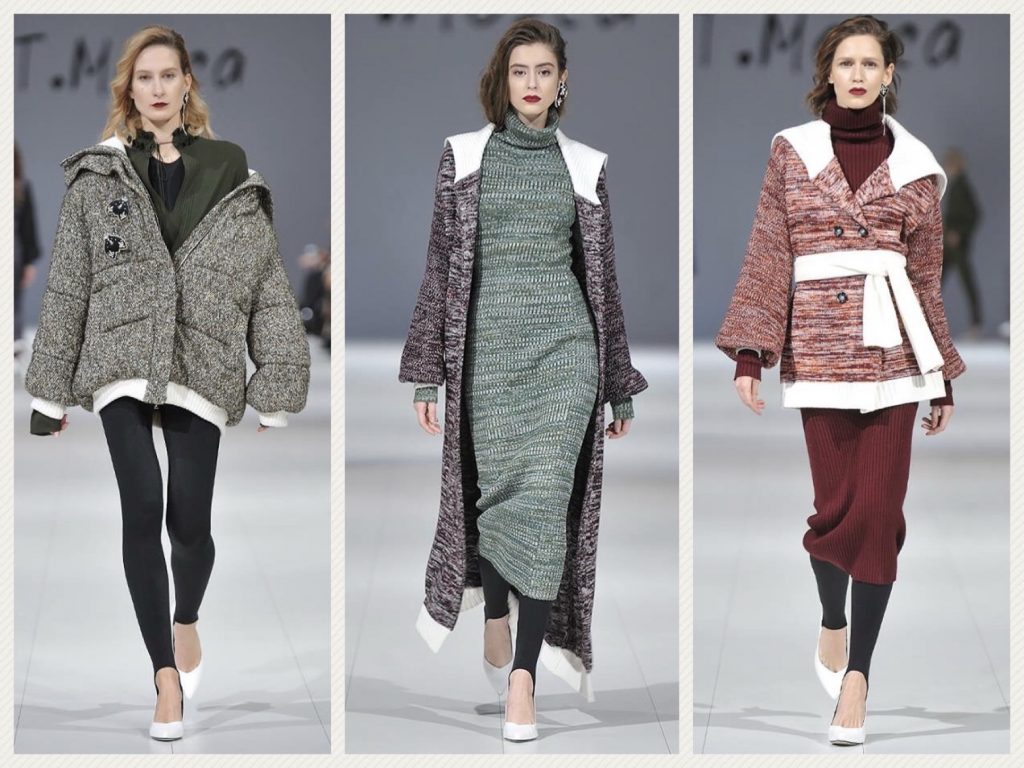 Elena BURBA
Elegant evening costumes combined with sophisticated coats and round cateye sunglasses in Elena Burba's fall-winter 2018-2019 collection. The models looked like they had just stepped out of a Bond movie, not a showcase of designer items.
Burba, who refers to her style as "elegant classic combined with modern trends," featured a lot of gold, blue, beige and black in her latest collection — and sparkles and glitter. A lot of sparkles and glitter. With that much sparkle, it's no wonder the models needed sunglasses.
The show's spectacular ending featured the models strolling down the runway to the song "Feeling Good" by Nina Simone.