A profile of Odessa born, Berlin based artist Tatiana Sklyar, whose darkly imaginative artisans jewelry has a cult following with collectors all over Europe.
It is a well known story in Odessa — a talented artist leaves the city and carries the creativity it imparts to distant lands and foreign triumphs. A sentimental, nostalgic story, as old as the city itself but also very much a hopeful and proud one. Especially since Odessa never lets her children go completely. Sooner or later, they all return here, to rekindle their inspiration, to share their stories and reclaim their roots.
Tatiana Sklyar, a well known avant garde artist and jewelry maker now living in Germany, graduated from the Grekov Odessa Art school. She initially worked at the famous Odessa Film Studio, but has since conquered Moscow and is gaining popularity in Europe. Tatiana had not visited Odessa for 6 years. Finally for her, as for so many of the artistic Odessa diaspora the world over, the time had come to return and to muse about her journey.
Upon Tatyana's arrival this summer, she immediately noticed a mystical coincidence. She was staying with friends in a house at the corner of Deribasovskaya and Yekaterininskaya, with the windows of her bedroom looking out at the roof across the street onto the place where her studio once was. This was right above the restaurant "Bratislava". She recalled that in the attic of the five-story house, she felt as if she was in heaven. No rush, no hassle, just 5 meter high ceilings and creativity. There was complete silence there, and as soon as one went downstairs – the noise and the traffic horror of the center of the city. But she always preferred to ignore that kind of thing…
Returning to one's home after many years is much like being on a romantic date after a long, long separation. Not that she could ever forget this city, which was in her blood. She still remembers every brick, the streets are as beautiful as ever, not diminished by the dilapidated houses and the broken roads. And yet… she understands that a permanent return to Odessa is possible only in thought, and impossible in reality. She admits that she is afraid to come here, because she becomes nostalgic, because Odessa is her soul. Incidentally the most Odessan thing about her is her sense of humor: Sklyar is wickedly funny and one should probably tremble at the thought of being in the path of her barbed bon mots.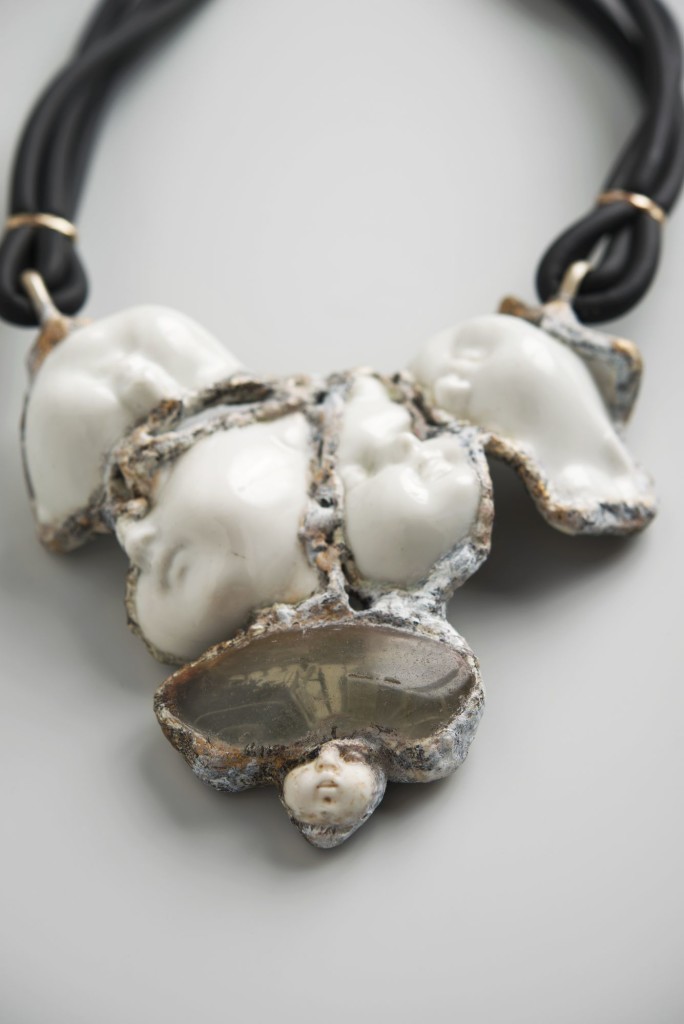 In Soviet times, Sklyar worked at the Odessa Film Studio as an assistant artist, and was engaged in every artistic activity that one can imagine in film production, although she was actually trained as a make-up artist. Her first film was "The Trust That Went Bust," based on a story by O. Henry. Tatiana had just turned 18 years old. She remembers the two years of filming as a period of absolute happiness. All props were made by hand, first prints, copies of American advertisements, the fake dollars that hung drying on ropes all over the studio. They had to work around the clock, on weekends and received the paltry total of 70 rubles per month. But then, they were all young, happy and healthy.
Then came the 90's and everything changed dramatically. The society turned pessimistic, and many people left. Tatyana had to leave Odessa in 1995. There was no work and the film studio was nearly closing down as the film production had essentially ceased. Tatiana was already 30 years old by this time and realized that it was about time to start a family and make decisions about her future. Her husband and his parents had permission to travel abroad and they took advantage of it. Thoughts of emigration first occurred to Tatiana in 1989, when she was able to live for six months in Amsterdam at a friend's apartment. Back then she decided that she would emigrate only when she got married, although not staying in the Netherlands when she had the opportunity to do so was akin to madness.
Soon after moving to Berlin, she had a son, but still did not have her own studio. She began to paint and make collages. One day at a local flea market, she met a woman selling all kinds of junk: broken china, tableware pieces, antique toys, decorative items. Perhaps she had excavated them somewhere, or picked them up around old estate buildings. In any case, Tatiana was inspired and excited by these treasures.
First, she created collages and art objects out of decorative details, dolls hands, animal figurine fragments. But she was also drawn to fashion all her life and the collages turned into jewelry. At first, these were made for her personal use, but soon they grew into entire collections.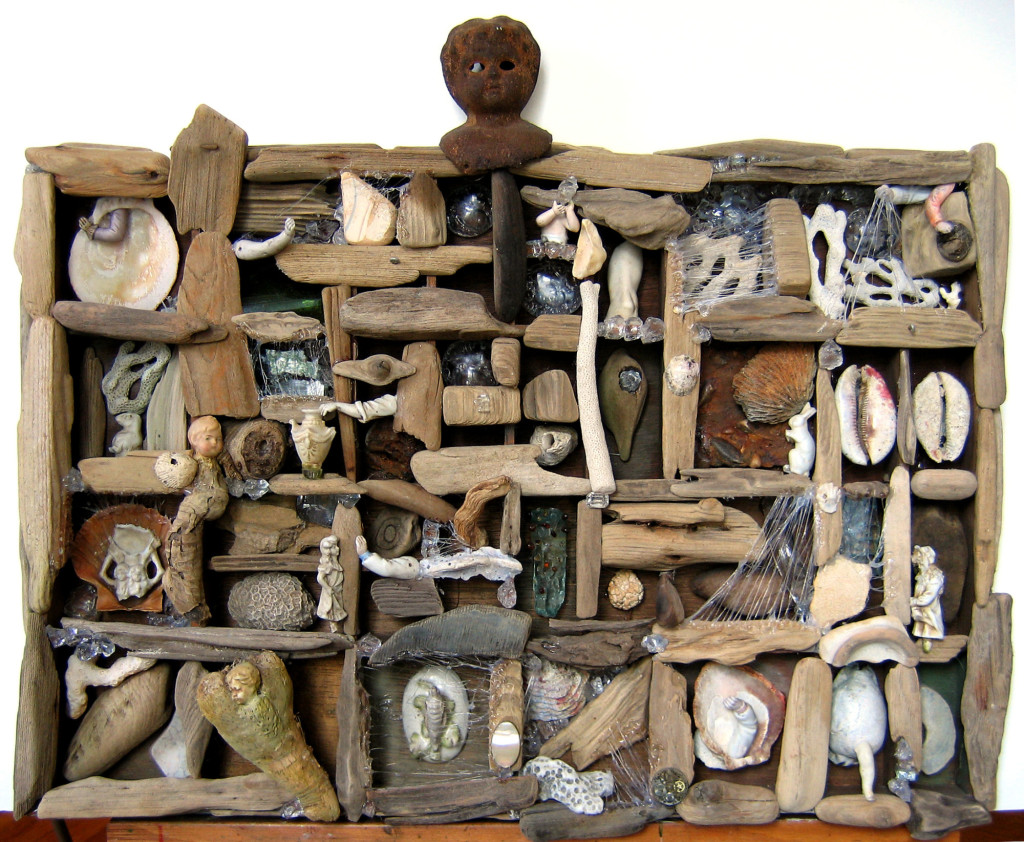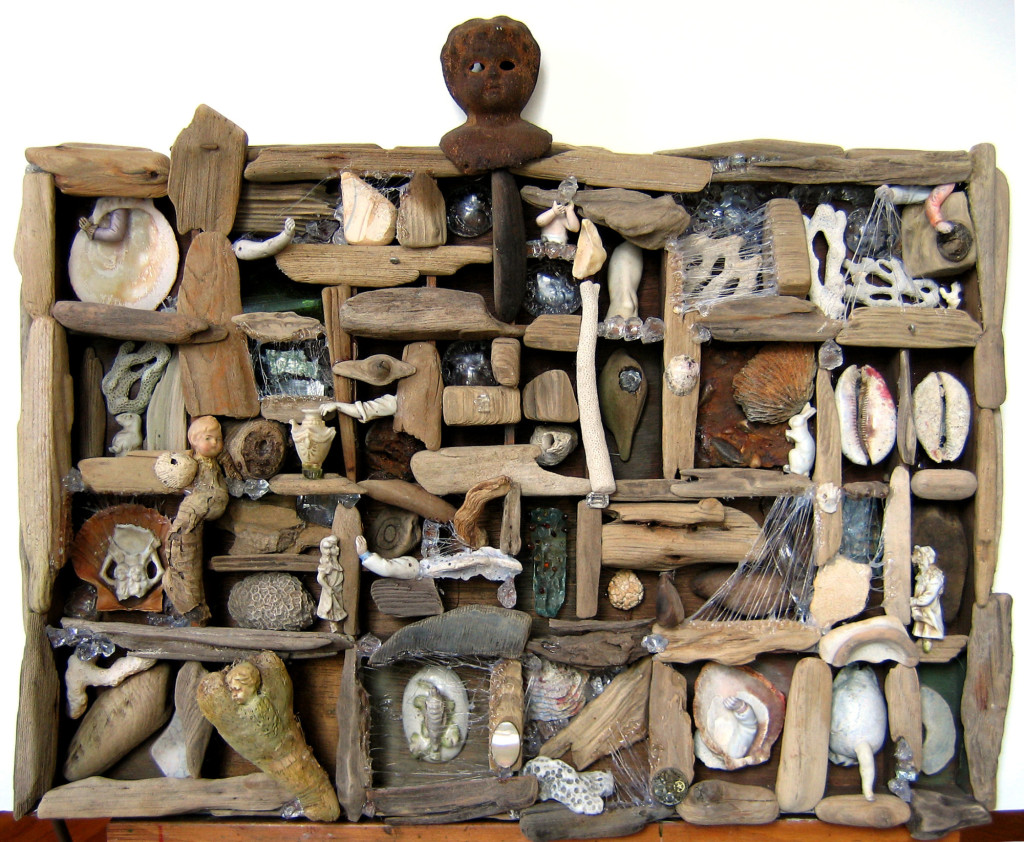 Tatiana admits that she is unable to cook two liters of borscht, and that the effort once taken, always comes out to eight — and so it was with the jewelry. She would always make more than she planned. She first began selling her creations in a Moscow salon, then, when things went well and she had become a legend in certain circles, with rabid interest in her pieces coming from a set of dedicated collectors, she began to produce collections continuously, one after another. For seven years, she worked actively and had exhibitions in Moscow four times a year. Now she is beginning to conquer Europe, little by little. There was a jewelry exhibition in Paris and another in an ancient castle in Barcelona where she and ten other artists staged the showing in the style of a magnificent banquet. This was followed by solo exhibitions in Frankfurt and Leipzig.
Tatiana says that creative work for her is a form of exercise. She loves to complicate things. The more ascetic the set of fragments, the more interesting she finds the process. She can stop making jewelry for 3 or 4 months to work in a German company for example, or to work on the aqua makeup for children's parties, style photo shoots or work on costumes. But then something inside of her always compels her to return to the jewelry all the same. Though she does not herself refer to her creations as jewelry — to her, they are objects d'art: meant to be worn and lived with. It is no surprise that she still thinks of herself as an artist rather than a Jeweler. She has had fielded suggestions to replicate and mass produce the work, but she is not interested as she values the freedom to apply her creativity anywhere that the inspiration strikes her, and fears the mechanization of the process would bring unwanted complications to the results. All the works are one of a kind, and the avant garde spirit of the film studio of long ago, refuses to be constrained by the boundaries of commercialism or geography. And that, regardless of her place of permanent residence, is what makes her a true Odessan artist.
Iryna Kyporenko is a journalist who lives in Odessa