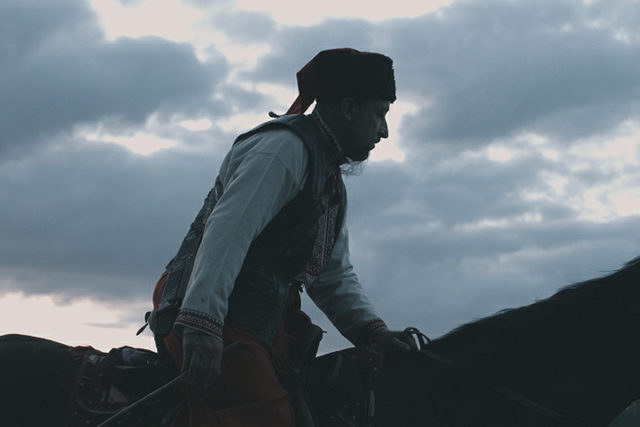 "Kholodny Yar. Intro" is the feature film of documentary-maker Alina Gorlova. The picture was made with the support of the State Agency of Ukraine for Film Industry and is a competitor in both the National Competition Program and the European Documentary Competition.
"Kholodny Yar. Intro", which was presented to the audience during OIFF 2016, is a shortened version of the film. The filmmaker's plan is to finalize the film and present it to the other international festivals.
The director Alina Gorlova was inspired by the historical documentary novel, "Kholodny Yar" by George Horlis-Gorsky. The book focuses on the events that took place from 1918 to 1922 in the Kholodnoy Republic, that was one of the better attempts for liberation in Ukraine. After visiting the place, Gorlova and her supporters became faithful to this story and decided to inform people about it.
"Kholodny Yar. Intro" is about a mysterious place in the heart of Ukraine. There are several ancient settlements, ruins of churches and underground caves in the forests of Kholodny Yar. Moreover, this place was a center for the Ukrainian insurgency against the invaders. The picture explores the power of patriotism and how it drives individuals to lay down their lives for their country. The film is made of genuine and very personal histories from its characters.