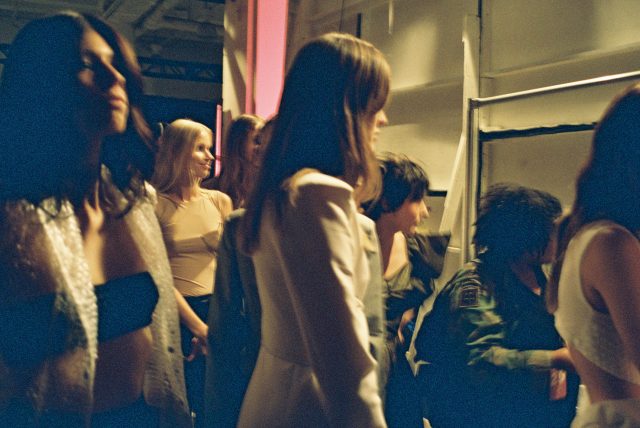 Several fashion shows this year demonstrate the works of Ukrainian designers on the international stage. Ukrainian designers have long ceased to be local. Today, they are full-fledged players on the international fashion scene. But while the number of Ukrainians presenting their collections to foreign buyers reaches far beyond the country's top ten, few have dared to organize fashion shows and presentations outside their home country.
This year, three Ukrainian designers held international fashion shows and presentation: Svetlana Bevza showed her Spring-Summer 2018 (SS18) collection in New York, while Julie Paskal and Lilia Litkovskaya showed theirs in Paris. Aliona Nagornaya explains.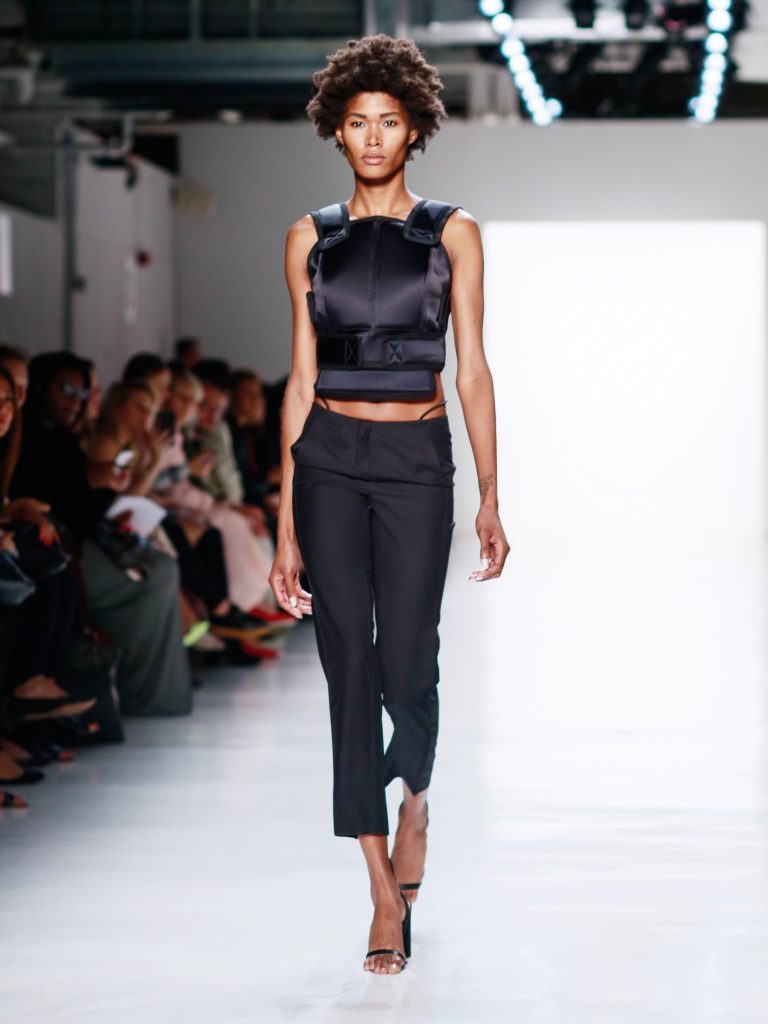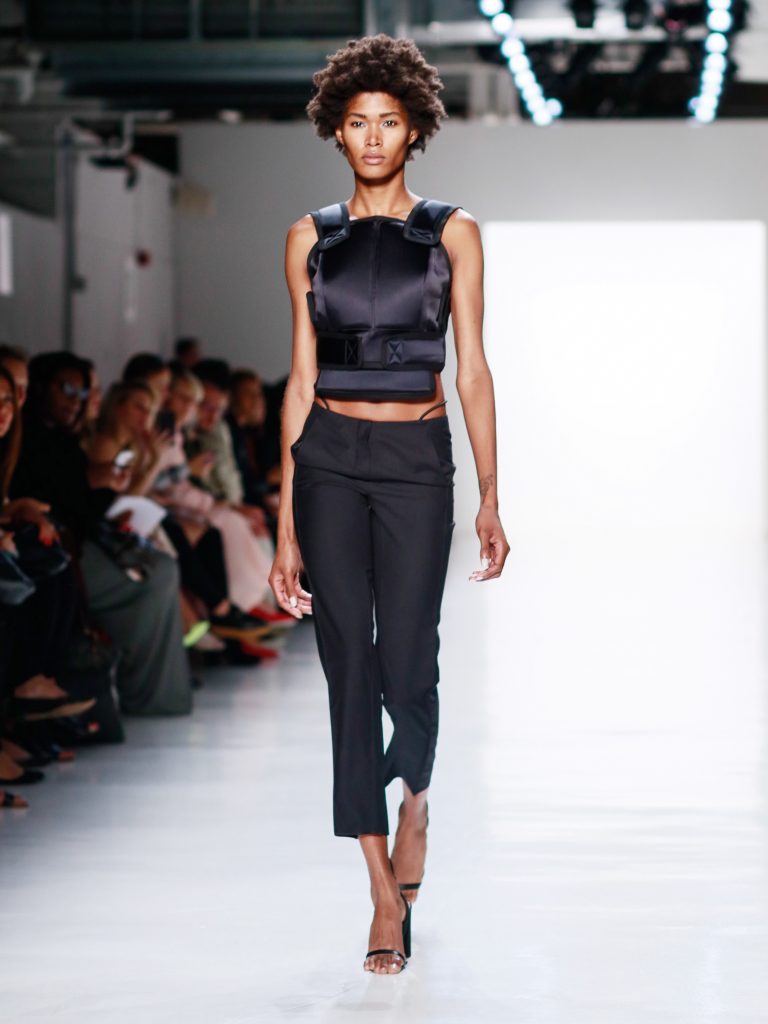 Bevza
On September 10, New  York  Fashion Week hosted the debut show of Ukrainian brand Bevza. In New York city the designer Svetlana Bevza presented her collection "Realitics", which touches on Ukraine's current political  situation.  Bulletproof  satin vests are key components of the new Bevza collection. But despite their military nature, Bevza's models wore them with mini-skirts and shorted low-waist trousers and looked unexpectedly feminine.
Another item with wartime connotations is the bandage top. In Bevza's interpretation it transforms from part of a military uniform into a chic outfit from the iconic "noughties" (2000's). Aiming for a functional and pure style, Svetlana Bevza has worked in this vein for years. In color and form, her collections are reserved. This time, she adds to her favorite black and milky white colors a bloody red in short bar jacket and miniskirt combo and khaki for dresses with square-formed shoulders.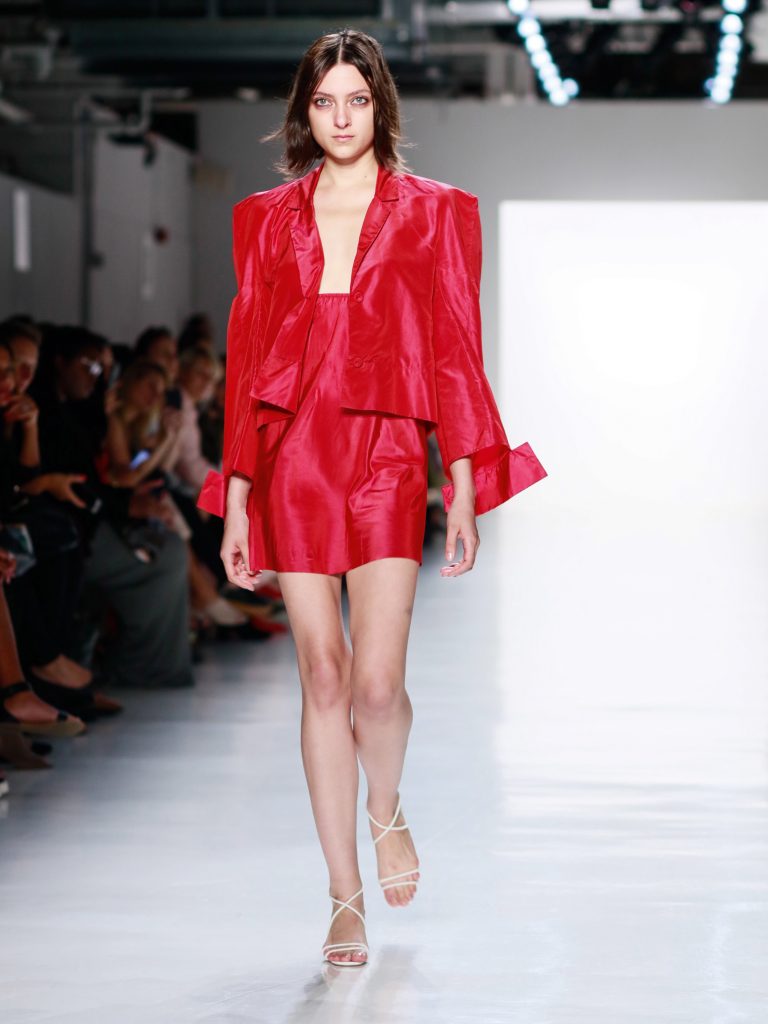 A bubble wrap coat also plays a key role in Bevza's SS18 collection. It is a direct reference to the work of Austrian fashion designer Helmut Lang — a rebel and American favorite known for his minimalist and deconstructivist designs — and Belgian Raf Simons. International fashion critics immediately noticed this stylistic borrowing, yet reacted positively.
Of all the Ukrainian designers, Bevza received the best press coverage. She also used a pool of strong and well-known Ukrainian models to wear her outfits on the catwalk. But did the designer manage to place her designs in the international spotlight? In the review on Vogue.com, Liandra Medin notes that Bevza still needs to catch the attention of Western European and American audiences. There can be no doubt however that such a brave fighter as Bevza will eventually win.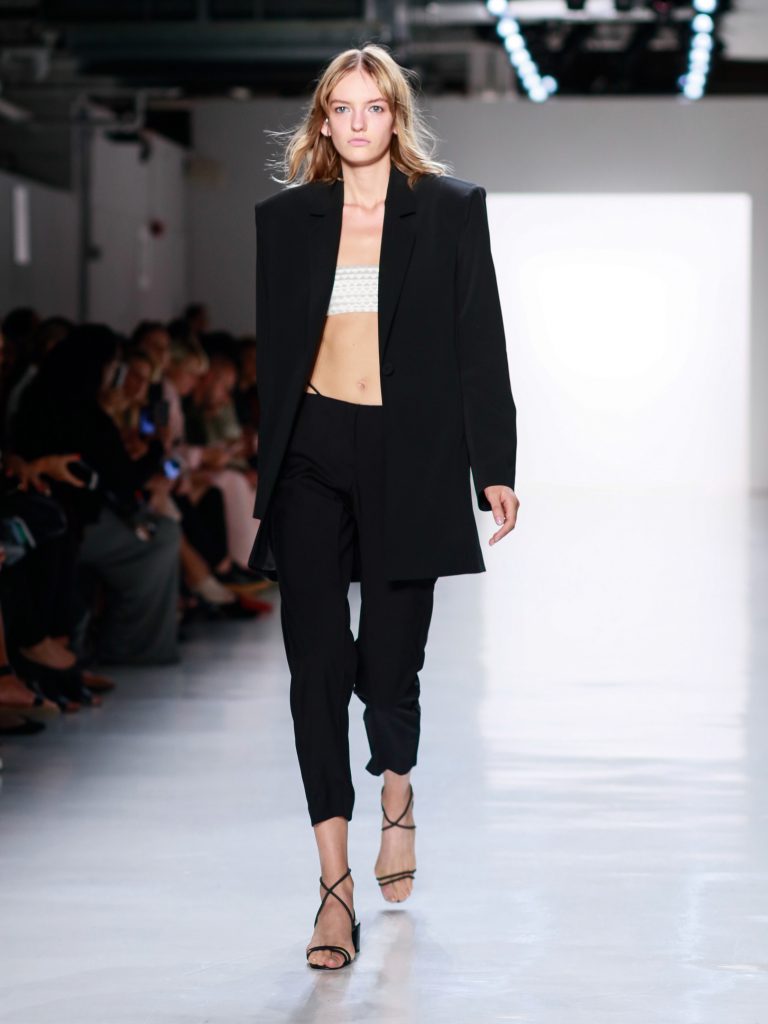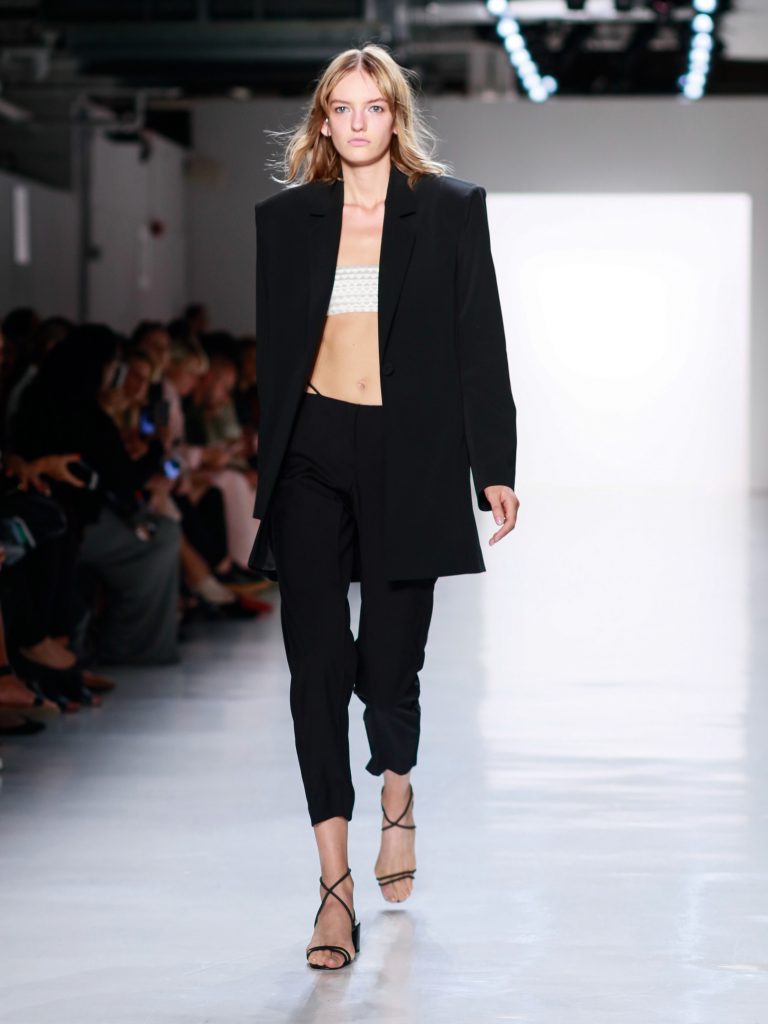 Paskal
In August, after a long absence from Kyiv's fashion week, Julie Paskal presented her pre-spring collection during the One Day Project in an underground nightclub in Kyiv. After the show, she organized a rave. This unexpected format for Paskal's brand aesthetic was the first sign that the designer's creative life is undergoing serious changes. We didn't have to wait long for confirmation of this. After Paskal's forth seasonal show at Paris Fashion Week, which took place on September 26, it became clear: Julie Paskal had reached a new professional level.
In Paskal's SS18 collection, we finally saw clearly the designer's accurate sense of modernity, which had was always seen as a fragmentarily presence in her previous collections. And this despite the fact that Paskal's basic techniques remain the same — branded laser cutting, delicate silhouettes and minimalistic shapes. But this season, Julie appeared as a designer in a completely different and much more vivid light: the laser cutting became more interesting, the colors more complicated, the form and construction more elaborate — and all of it wearable and functional.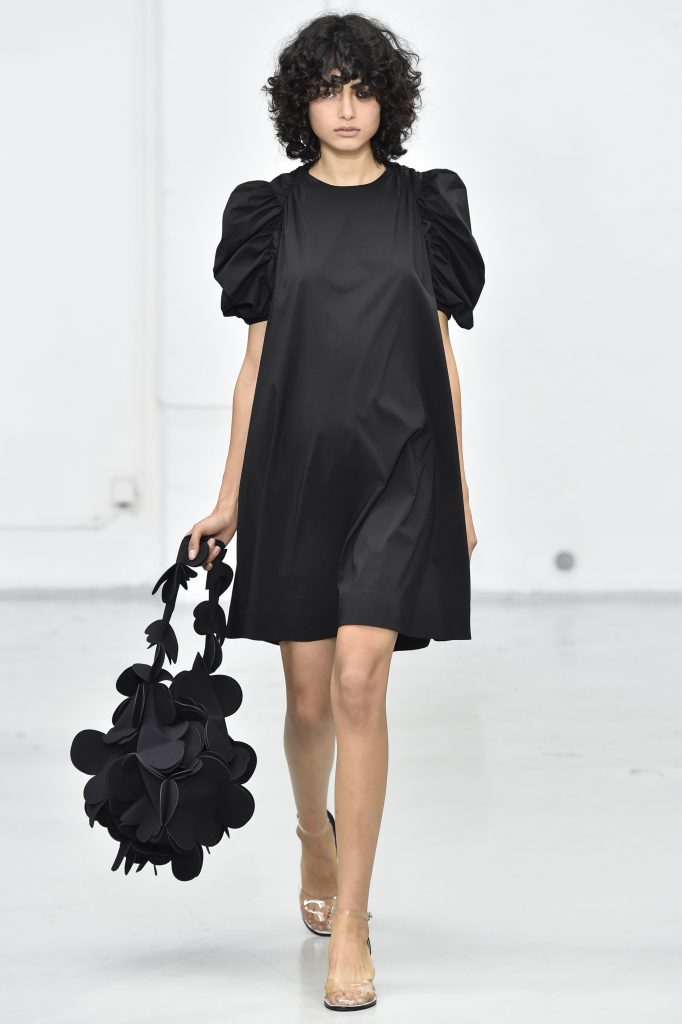 "Head in the clouds" is the metaphor that Paskal translates into her SS18 collection. Laser cut clouds adorn crop tops, skirts  and dresses made of lightweight neoprene.
The collection's color palette is inspired by a variety of shades of the sky: from milky white and tranquil turquoise to juicy greens, sunset ochre and pink, deep blue and black. Paskal's sophisticated, draped coats and bicolor dresses may not become big sales hits, but they will definitely succeed in street style chronicles and fashion shoots.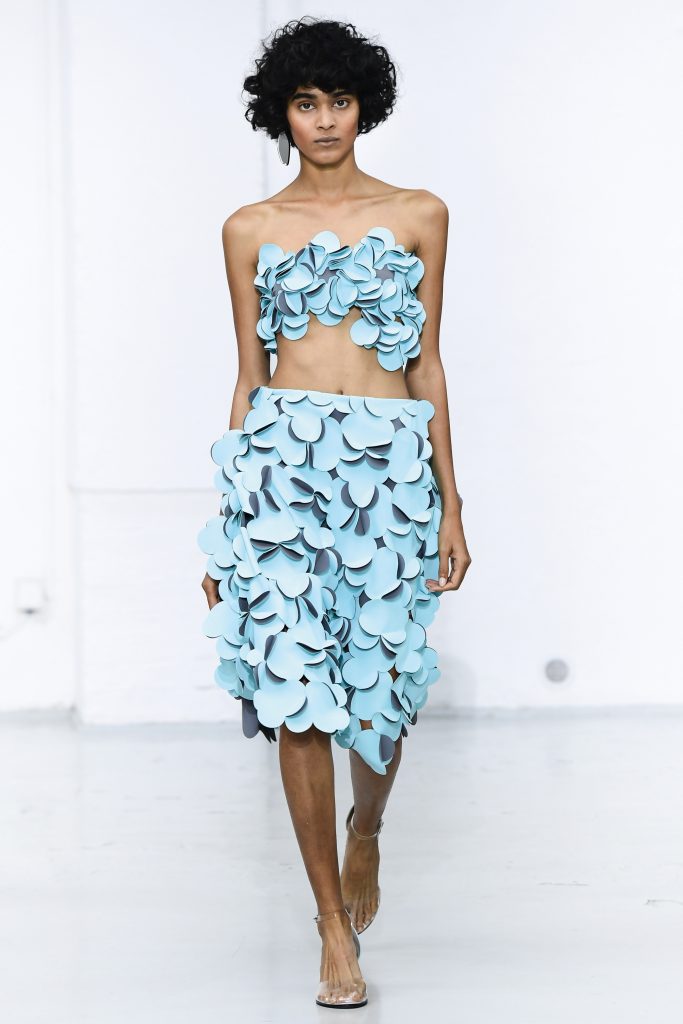 To Paskal, "head in the clouds" is "a notifier of her own character, of the special moment when she evokes her inner child and doesn't allow any external issues to bother her". And immediately everything becomes simple and clear: in Julie Paskal's unique creative style lies the secret of the Paskal brand phenomenon, which in the past three years has become one of the most discussed and successful Ukrainian brands on the international scene.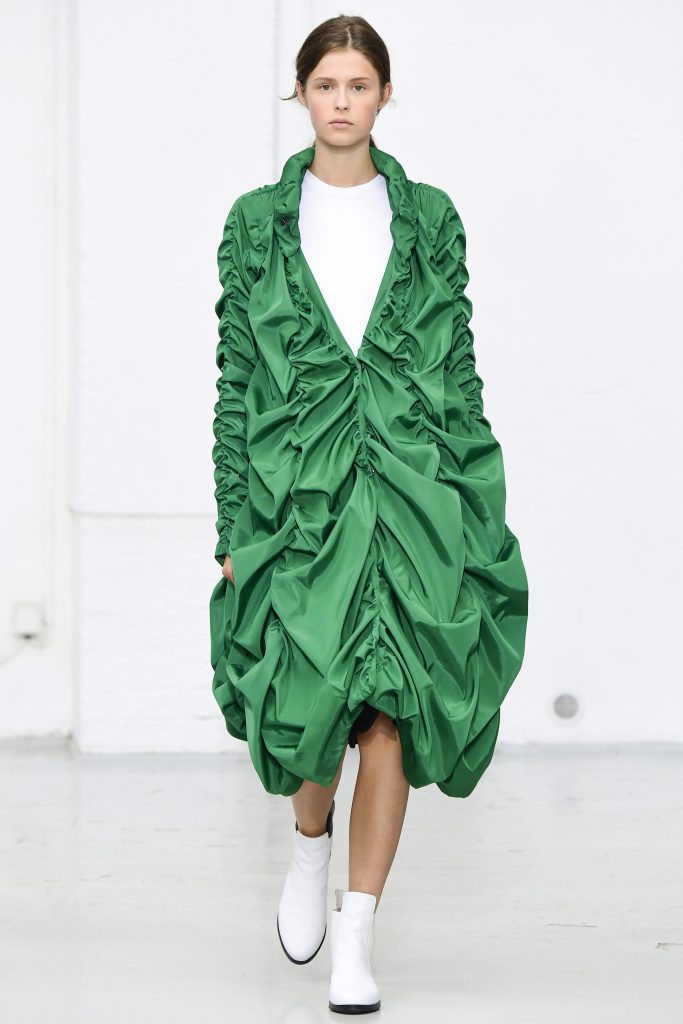 Litkovskaya
On September 28, in the courtyard of the  art gallery near Paris' Place Vendome, Lilia Litkovskaya made her debut presentation during Paris Fashion Week. The Litkovskaya team has long worked to be included in the official schedule of fashion shows and presentations in Paris. They have finally reached their goal.
Litkovskaya's SS18 collection draws inspiration from David Lynch's cult television series "Twin Peaks" (1990-1991), which tells the story of the murder of Laura Palmer and its subsequent investigation, and from pre-Raphaelite art. To stage the presentation of her collection, Litkovskaya invited the well-known Ukrainian video director Alan Badoev, who suggested incorporating performance art. The decorations for the show were  a medical stretcher  with  a model lying on it, covered with cellophane and pieces from the collection.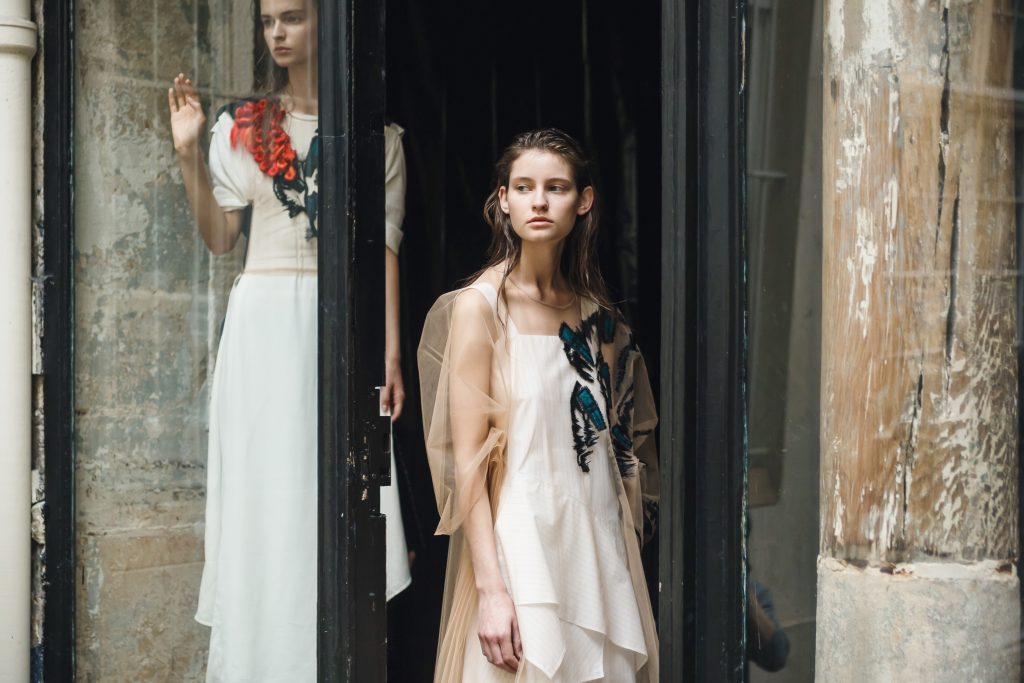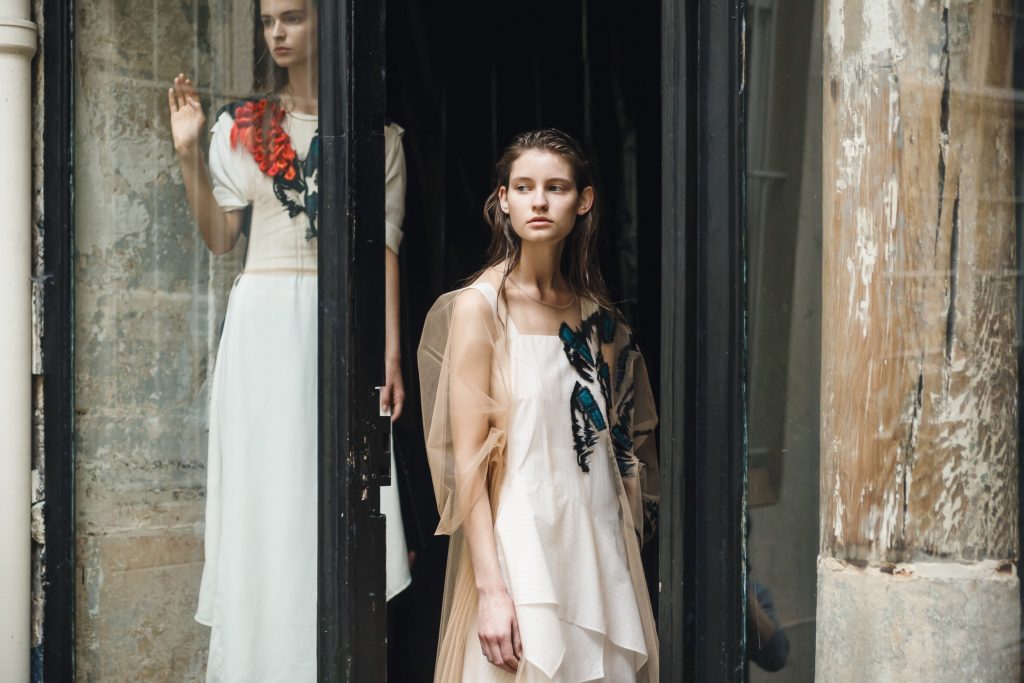 For four hours this poor girl depicted Laura Palmer's body. However, the performance showed only a shallow understanding of the visual language of the brand. As a result, it failed to meet the high expectations for the designer's debut.
The collection includes the brand's iconic oversized coats, dresses and pansuits made from complex and specific materials (100% flax, vulcanized cotton, silk, oilcloth), and decor in the form of massive embroidery and perforations on a transparent grid. We know and love Lilia Litkovskaya as the creator of beautiful, well tailored clothes of impeccable quality, designed with aestheticism in mind. She has a distinct sense of proportion and style, and we want to believe that, next season, the designer will stay faithful to herself.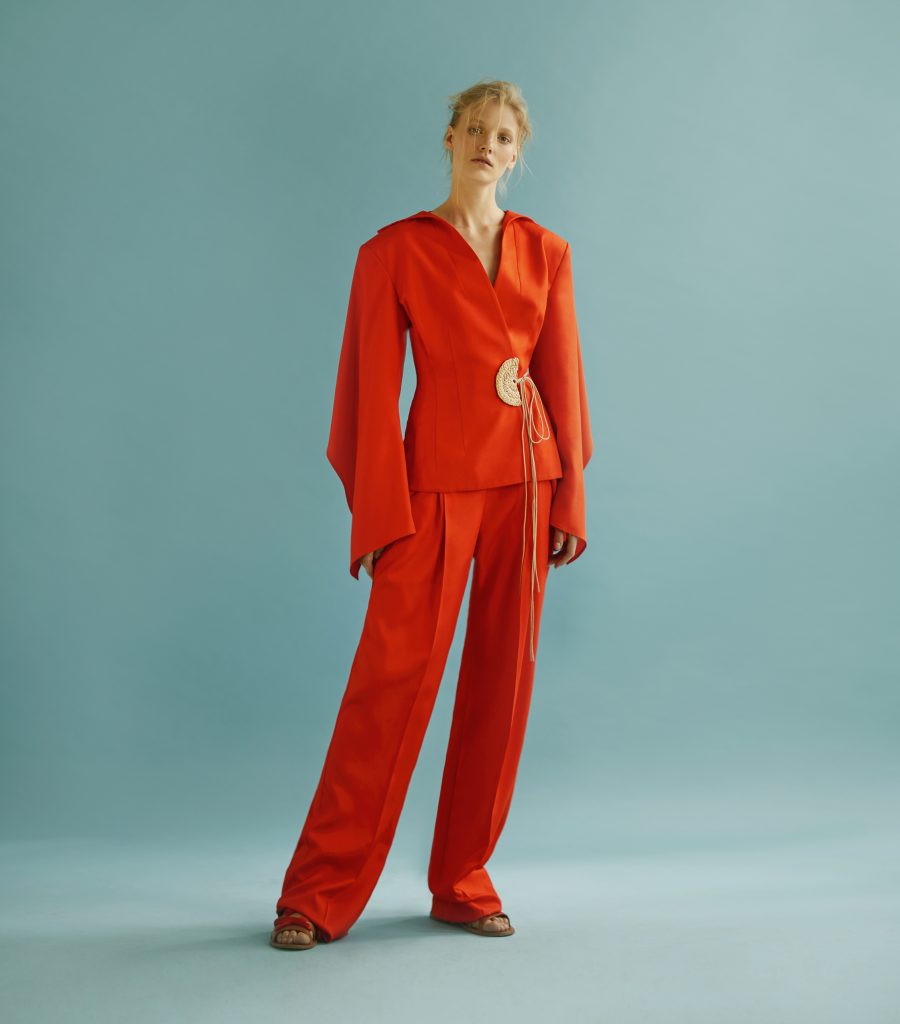 Aliona Nagornaya is a fashion journalist, former editor-in-chief of fashion magazine "Dress Code" and online platform "Buro 24/7 Ukraine".