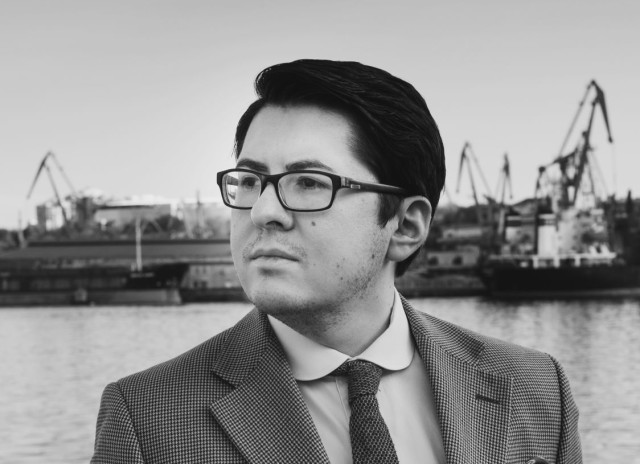 We are extraordinarily proud that this eighth issue is also our one year anniversary issue!
The journal and its staff feel incredibly humbled to have reached such a serious milestone, which many fine and deserving publications never get a chance to see. A year ago, the first scrappy issue of the journal appeared on the Odessan and Ukrainian media markets, and began falling into people's hands across bookshops, cafes and restaurants all over Odessa and Kyiv. Since that time we have massively expanded both the scope of our coverage and our distribution reach.
Interested readers can now find the magazine all across the country as well as on their Ukrainian Airlines flight, as well as in certain spots of New York City and Paris. In that sense, the journal is becoming as internationalized as post-Soviet Ukrainian culture itself.
To be totally honest, the Ukrainian media market is an exceedingly difficult arena of competition,
and many people were skeptical that a high minded and lovingly edited English-language journal of ideas, culture and public policy would find a ready readership. And indeed, in some ways the outpouring of support from readers and fans across Ukraine and from the world over has been no less gratifying than it has been surprising. Yet the fact that we are still here, and that so many people write us to tell us that they like the journal, is great proof that despite all the backtracking and slow progress in which we find ourselves three years after the Maidan revolution, Ukrainian society is now mature enough to support such an endeavor.
So, in the spirit of Ukraine's long neglected project of decommunization, we present you dear reader with our own five-year plan. We will be here covering cultural developments in Ukraine and in Eastern Europe five years from now, and we hope that you will continue along with us on our journey.