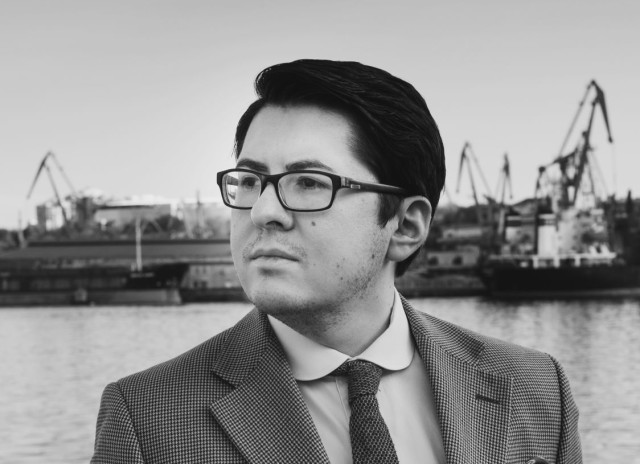 The delectable and inimitable joys of the Odessa summer are upon us once again!
One can not remember who it was that pointed out that being in Odessa in the middle of summer was akin to looking at the smile of god, but whoever said it was surely correct.
The theme of the 9th Issue of The Odessa Review is that of "summer festivals", which are proliferating in a concerted display of the cultural might of the city and the country. This issue covers the myriad music, literature, dance, film and arts festivals which are taking place now (there is even a new land art festival taking place annually in the city of Zaporizhia).
This is our second summer festival issue, and we are very much looking forward to seeing everyone at the 8th Odessa International Film Festival. The festival, which has been led by the intrepid and hard working Victoria Tihipko has become a formidable institution and mainstay of the Ukrainian culture scene. Our partnership with the OIFF goes back several years and we are very proud to offer extended coverage of the festival this year.
Something that is special about this issue, is the fact that we have returned to the work of Odessa's favorite literary son, Isaac Babel. His work is being celebrated this year in the city, by what promises to be a massive flash mob reading, as well as the institutionalization of a literary prize in his name. In fact, The Odessa Review has not run any Babel fiction since our first issue, and so the publication of a newly retranslated story, from the newly published collection by the estimable Boris Dralyuk, should be a real treat for any Babel fanatics.  An extended interview with Mr. Dralyuk is slated to appear in the 10th issue of the Journal.
Lastly, Jerome Vacher, the Resident Representative of the International Monetary Fund in Ukraine, and a great ally of the country, has just left his post in July after shepherding Ukraine through three difficult years. Vacher has been a friend and reader of The Odessa Review since our very first issue, and in a gesture of friendship, we were the first Ukrainian publication with whom he spoke about his legacy at the end of his mission to Kyiv. He says some very interesting things and it is a must read for anyone who is concerned with the future of this country.
You can read that interview here.