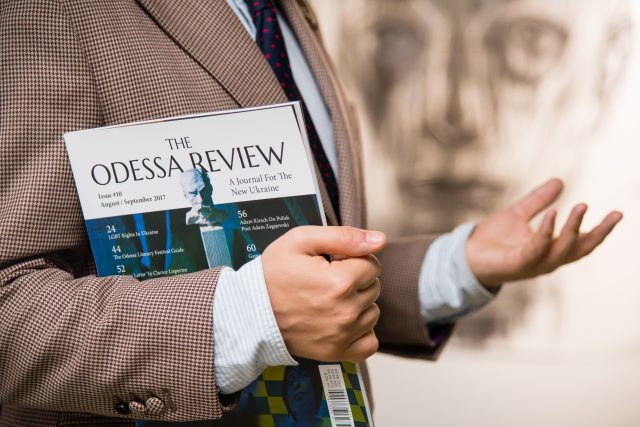 In September The Odessa Review's editor-in-chief Vladislav Davidzon visited Lviv Ukrainian Catholic University and "YermilovCentre" in Kharkiv to give a presentation titled "The Odessa Review and Contemporary Ukrainian Journalism".
Davidzon not only spoke about how the magazine The Odessa Review was founded, he also discussed the production process and explained why it is so important to have a journal like this in our country. The editor-in-chief shared his own experiences and gave some advice on writing articles. He talked about the peculiarities of western journalism and why in his opinion Ukrainian journalism needs to come closer to that.
Purpose of the presentation was to increase interest in the formation of a new national Ukrainian culture, based on modern European identity and values. Davidzon hopes his journal will make its readers more aware of the Ukrainian culture and how much potential it has. Other topics of importance to him are human rights issues and the question of dignity in the Ukraine.
Take a look at the presentations in Lviv and Kharkiv.