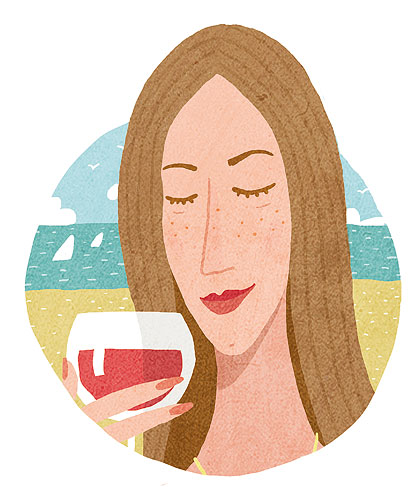 One of the most respected journalists on the Ukraine and Russian conflict recounts four stories of romance in the city.
I.
It was a foggy salty morning in Odessa. The long, skinny necks of the cranes seemed to be sleepy in the gray mist that wafted in from over the port. As every day between 6 and 7 am, Boris Khodorkovsky was zooming past the Opera House, down the cobblestoned streets of the still quiet town. He dashed along the boulevard, the Quarantine Wall, across the Shevchenko Park towards the Lanzheron beach. As he ran Bach's music in his earphones. The usual prize for an hour of jogging was a waiting for him on the beach: a refreshing swim. The daily exercise made Khodorkovsky, a CEO and a communication expert, feel good – it calmed his thoughts and his body grew slimmer and healthier by day.
But on that particular morning something stopped Khodorkovsky in the middle of his routine. He turned off the player to hear the birds singing; the sea lay ahead under a thick blanket of the fog – he was alone on his path in the park. To take in that moment, he breathed deeply and inhaled the wet air. He felt it to be so clean and "juicy that it almost knocked him out when it" entered his head. He listened carefully to Odessa's own music and to its aroma – since early age he had always been sensitive to smells. Boris looked up at the tops of the tallest trees in the park, as their crowns faded in the thick fog above him.
In peaceful moments of solitude, Khodorkovsky, a skillful saxophonist and flutist felt inspired and tempted to compose music dedicated to Odessa, he told me.
The city was waking up behind his shoulders, and the scenery of the Black Sea was changing quickly against the milky soft sky; the silhouette of a few colorful barges emerged in the first in the glimpse daylight. He could tell there was something new about the scent in the breeze and it was one of profound distraction. Khrorkovsky allowed himself to be distracted and to open a new door; he changed his mind about the swim and made a phone call to his long time friend Inna, who lived close to Shevchenko park.
In the four decades of his life he had changed his own ports several times, first moving from Russia to Israel with his parents as a teenager, and afterward to Montreal in Canada, where he was trained as a saxophone and flutist at McGill University. After that he had returned to the continent he had been born in to attend one of Russia's best programs in IT technology at the Bauman Moscow State Technical University. But in the back of his mind he always belonged to the city of his very first passionate love, where his kind grandma had waited for him every summer.
Inna agreed to meet him. "There she was walking out to see me, simple but gorgeous – when I moved here from Canada, I immediately noticed that Odessan women knew the secret of that gorgeous look; her hair was soft, she had a pure morning look of transparent eyes and wore a scent of freshness," my friend Khodorkovsky, a Canadian citizen and a long time resident of Odessa told me, trying not to miss any details. "I kissed her then for the first time and said to my own and to her amazement: 'I love you'," his eyes growing wet when he reached that point.
Always a planner, and a well-organized manager, as well as somebody who had been burned several times by unrequited love, Khodorkovsky did not intend to throw any meaningless words into the cold salty wind. Yet, what he felt in that moment was a lightning bolt that split him down to his heart, leaving him lost in Inna's arms, with his heart split open. "Boria, are you serious?" Inna exclaimed, carried away by a ludicrous moment, she felt herself falling in love, too and into her own long-hoped for happiness.
Looking back at that not so distant morning, Khodorkovsky struggled to understand what it was exactly that had driven him insane with feelings of indescribable passion. Was it Bach's music in his ears as it was rendered by his beloved Stuttgart Symphony Orchestra? Or was it the unknown aroma in the fog or the scent of Inna's hair? He had suspected that it was Odessa herself, who had stopped him in the midst of his run and pushed him to enter a new stage in his life, where now both him and Inna were endlessly happy. Boris knew Odessa well and loved to show visitors around his adopted him. Once on Gogol street he introduced me Odessa's pride – to the her famed 'dvoriki' – the old and very colorful courtyards covered in ivory, with sky criss-crossed in ropes stretching from tree to tree with laundry drying on them and he said: "Blind me with your scarf and walk me around, I will find my grandmother's porch and staircase by smell." As a boy he spent every summer in Odessa at his grandmother's house on Checherina, (formerly known as Uspenska), where his little neighbor Natasha, a serious girl with a long blond braid, drove him to tears with a few cruel words: "I do not love you."
II.
Colorful flowers are in full bloom in Odessa during the waning days of autumn, and these are the days that laughter can be over heard emanating from the buzzing open verandas lining Deribasovska street. In these painful times for Ukraine, Odessa has become a rehabilitation resort for many people, including some of it's the journalists. Yekaterina Serkatskova, a presenter at Hramadske television channel and a contributor for Ukrainska Pravda fell falling in love in Odessa on her most recent visit. The last couple of years turned out to be full of changes for the young journalist. In 2013 Sergatskova moved from Crimea to Kyiv and renounced her Russian citizenship. In the following year President Petro Poroshenko personally granted the journalist her Ukrainian citizenship. In spite of threats over social media, Sergatskova, a single mom of a beautiful baby boy, continued to cover both sides of the front lines in Eastern Ukraine. She was considered by many to be one of the most professional investigative journalists working in Ukraine.
Considering the avalanche of dark, sad news that she had covered over the last two years, Sergatskova could not wait to see the sea, and was carefully harboring the sumptuous memories of every happy moment that she had experienced here with a young man that she loved here. "We like to sit in Kompot or on the veranda of the Tavernetta'' she explained, mentioning the names of two popular Odessa restaurants. 'To breath in the wine, the sea air, the smells of summer. To savor the tasty food and to feel each other while letting all the world's troubles fall away''. Sergatskova told me about her most recent trip to Odessa last week. "When I slow down and let myself be happy, I feel how deeply I am in love, Odessa's aromas intoxicate us, they help us to relax''.
III.
For the last two centuries historians have kept a running track of the innumerable victims of love that this bewitching city has claimed. "Aromas of Odessa, especially of acacias in full bloom have always attracted and overwhelmed many wonderfully romantic celebrities," an expert at the Odessa Literature Museum, Yelena Karakina explained to me. Karakina was a long time expert in the realm of the intimate feelings aroused by Odessa – for several years had been the host of a television show named after a quote taken from Alexander Pushkin's poem: "Let's talk about the strangeness of love." For historical reasons, this had been a particularly Odessa profession. In 1823 Pushkin fell in love here in and "shamelessly courted" Yelizaveta Vorontsova, the wife of Odessa's governor, Count Vorontsov. Karakina explained to me that "myriad other great writers such as Alexader Kuprin, Valentin Katayev and Yuriy Olesha had found romances here, too."
Odessa had been built by French and Italian architects and before the October revolution people from all over the world had visited the port city on the Black Sea.
So the story repeats itself: as ever, foreign travelers are entrapped by Odessa's ample charm. "The euphoria of Odessa was what caused the sweet pain that I had experience in my crazy love story in Odessa'', Stuart Diedericks from South Africa, a managing Director at Feroinvest Group Ukraine told me recently.
Diederick had been born in another coastal city thousands of miles away from Ukraine – in Durban. Yet he felt at home in the Black Sea resort town. "It was a magical year, for both me and my partner, a Ukrainian dentist – we shared powerful mutual feelings, inspired by the beauty of Odessa; but later as our euphoria died away we began facing the reality of past and future." In spite of the unhappy ending to the affair Diederick continued to enjoy his happy memories of the romantic time around the Arkadia night clubs. "I recommend to everyone, listen to the old yiddish Odessa Mama song, "I miss you for ever," he would recall 'every visitor from Lebanon, from Moscow, from Africa or America – we are all welcomed by Odessa Mama" he added.
IV.
In the summer of 2000 Anna Chernobrodskaya, a prominent local event manager and director of the concert hall in Odessa's port, organized a 'wedding of the millennium' for 20 couples, each of whom represented a prominent local ethnic group of one of Odessa's many diasporas. "Odessa blessed our project, that we would like to renew today; just imagine: Jewish, Moldovan, Ukrainian, Russian, Hungarian, Roma and other ethnic communities were there – grandparents and children came to see our gorgeous couples being married in the Opera House, while our artists let 1,500 golden and white balloons into the sky; and later, the newly married couples sailed away on a beautiful white ship for their honey moon cruise." Chernobrodskaya, as an authentic citizen of Odessa adored romances and weddings. She also had a rare talent for turning every party into a festival.
In a few weeks Chernobrokskaya was to attend one more celebration of love, a most beautiful wedding organized at the Londonskaya hotel, which is one of the oldest hotels in Odessa and the one most steeped in literary history. The playwright Anton Chekhov stayed there once and Odessa Mama's cupids had not skipped over Checkhov's heart while doing their work. The writer had a brief but fiery affair with a large-eyed ballerina and drama actress named Glafira Panova. The romance did not develop into anything serious but his visit to Odessa marked a special place in Chekhov's heart.
Colorful flowers are in full bloom in Odessa these days and laughter can be heard emanating from all over the popular and buzzing open verandas on Deribasovska street. The television journalist Yekaterina Serkatskova fell in love in Odessa on her most recent visit. Considering the avalanche of dark, sad news that she had covered in the last two years, Sergatskova could not wait to see the sea, and she was carefully saving her dear memories of every happy moment with a young man she loved. "We like to sit at Kompot or on the veranda of Tavernetta and to breath in the wine, the sea air, the smells of summer, of tasty food, we feel each other, feel how all the world's troubles step away and we relax,» Katia told me about her trip to Odessa last week. "When I slow down and let myself be happy, I feel how deeply I am in love, Odessa's aromas make us drunk, it helps to relax," Sergatskova told me.
Anna Nemtsova is a correspondent for Newsweek and The Daily Beast based in Moscow. Her work has also appeared in The Chronicle of Higher Education, Washington Post, Foreign Policy, Marie Claire, and The Guardian. She is the winner of the 2012 Persephone Miel Fellowship and a 2015 recipient of the IWMF Courage in Journalism award.