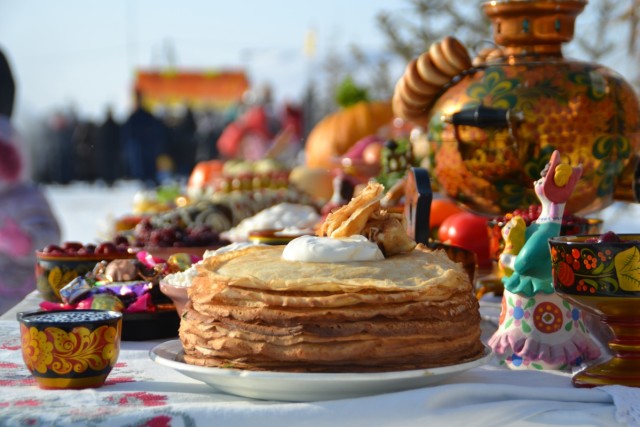 Odessa's annual Maslenitsa is upon us!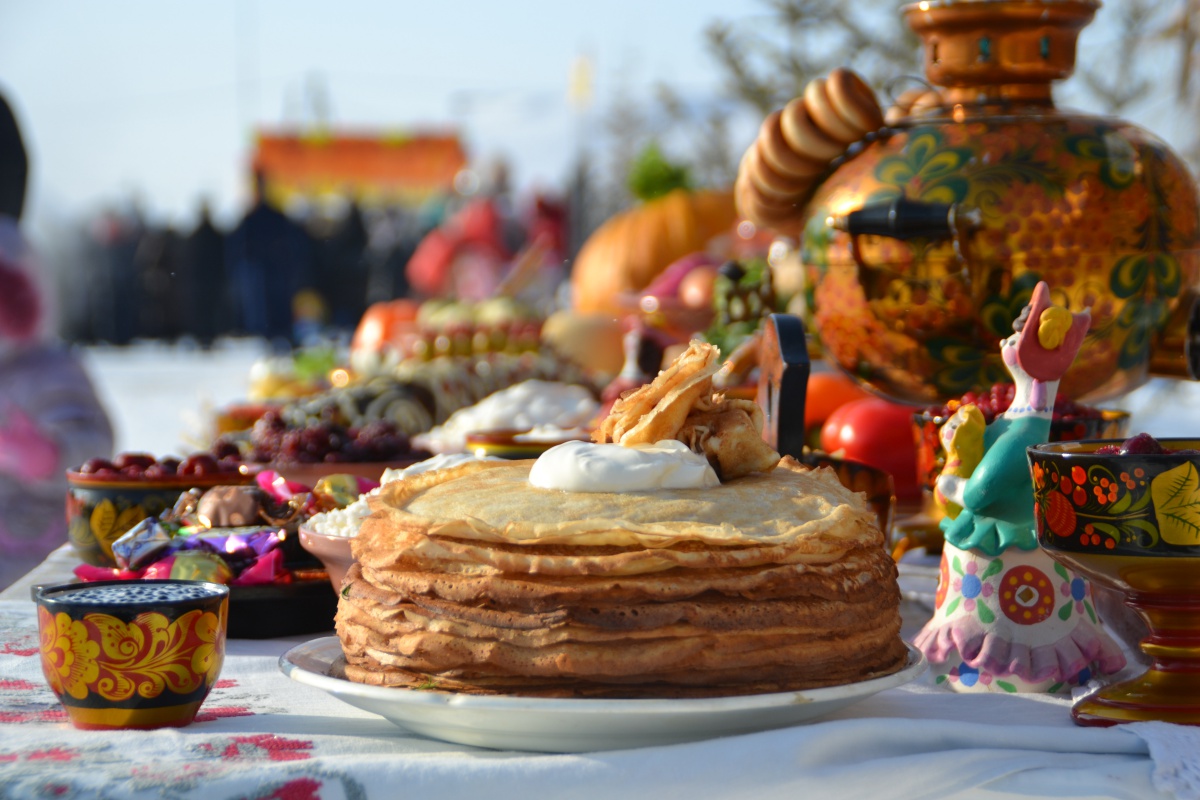 Though it was originally a pagan holiday, Maslenitsa, (also known colloquially as 'Butter Week', 'Crepe week', or 'Cheesefare Week') is the eastern Slavic folk holiday that is celebrated before Great Lent and the Orthodox Easter. Drawing on roots that stretch back all the way to one of the oldest traditions in Slavic paganism, the festival was originally a sun oriented festival for the worship of nature during the blooming of spring time. It was associated with the ancient god Volos. For Orthodox Christian believers meat is already off the menu during the week of lent and it is the last week during which eggs, milk, cheese and other dairy products are permittedfor the faithful (thus it is known as "Cheese-fare week"). Obviously, the round shape and golden hue of the pancakes that are eaten during Maslinitsa resemble the sun. As Lent precludes rousing music and dancing Maslenitsa offers a final chance to take part in social activities that are not appropriate during Lent. It is the end of winter an the beginning of spring and symbolizes the rebirth of spring.
By tradition, throughout the villages young people would couple up during the holiday. Though repressed as all other holidays were by the Soviet Union, the actual folk traditions and food consumption of Maslenitsa, were practiced without their religious trappings.
This year's Maslenitsa takes place from March 7th to the 13th in Odessa. The main public gatherings and celebrations will take place this Sunday. Odessan restaurants will serve delicious butter based confections and the city streets and parks will be filled with celebratory gatherings. Deribasivska will play host to a fair and the city garden will be the focal point of the popular celebrations with music, readings of folklore and traditional dancing for all. The conclusion of the festival will include the annual burning of the 'Didukha' straw man.
The Tsimis market will place on Sunday March 13th at the Frantsuz'ky Blvd 36. One will be able to taste the best of traditional Ukrainian and Russian blini, varenkiki and pancakes!