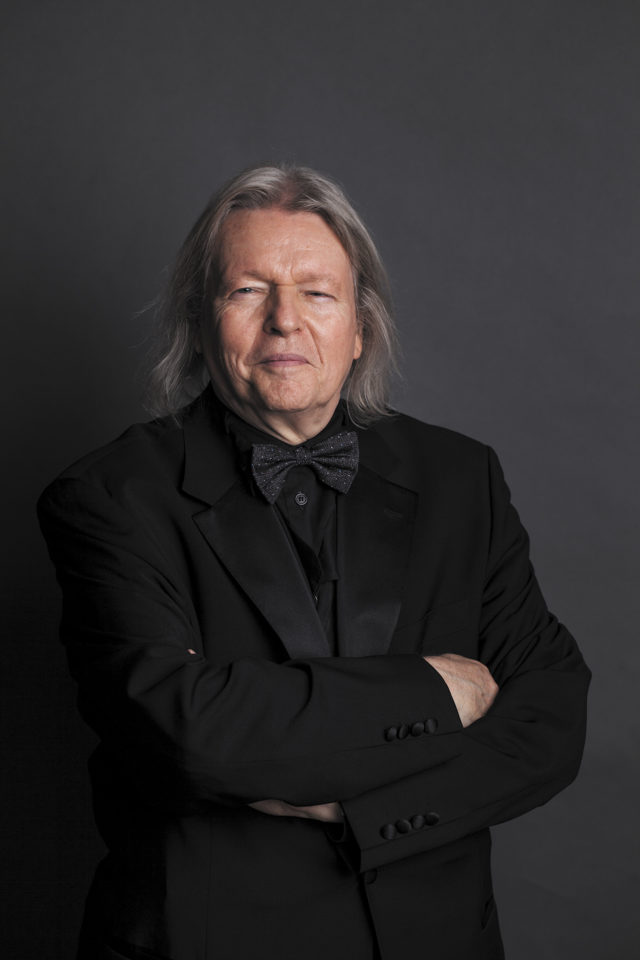 Christopher Hampton is a British playwright, screenwriter, translator and film director who is best known for his play based on the eighteenth century Pierre Choderlos de Laclos French novel Les Liaisons Dangereuses, which he turned into a celebrated film adaptation in 1988. Recently, Hampton has also garnered acclaim for his film adaptation of Ian McEwan's critically acclaimed novel Atonement. Hampton served as the head of the jury for the 7th annual Odessa Film Festival. This interview took place in the Bristol hotel on Pushkinska street.
Odessa Review (Regina Maryanovska-Davidzon): Thank you for joining us at the Odessa Review, sir. So, tell us what is it like to be the head of the Jury?
CH (Christopher Hampton): Well, it's very enjoyable, I mean I love watching films, especially films that I'm not likely to see very easily anywhere else. I've been on several film festival juries. The first time I've been chairman, would say it's an added sense of responsibility. We've had a couple of meetings and I respect my colleagues very much, and I feel confident we are going to come to a series of good decisions.
OR: How has the crop of films been this year so far? 
CH: Variable, but one or two really really good ones. That's what you expect the spectrum to be. I mean, even in Cannes, you see some great films and some terrible films. 
OR: That is true.
CH: I actually think the percentage is rather better here than is often the case in general.
OR: I mean this is not one of the three big international film festivals, not one of the top three or four. So the films that we get are more interesting because they come from smaller countries or because you get to actually see the Ukrainian national program?
CH: Yes, that's right. On our program there's only one Ukrainian film which we saw last night, and which was indeed very interesting.
OR: Was it the Fanny Kaplan film?
CH: No, it was Nest of the Turtledove.
OR: And you liked it? Do you think Ukraine can become the next Romania in terms of the new wave?
CH: Yeah, I liked it, yeah. It's very interesting how the muse goes from one country to another, and it's been that way all through my lifetime. So I remember, suddenly Chinese films were the best films being made, and then Iranian films, and then Korean films, and now, as you say, Romanian films are very strong, very good. And I think Polish films are very good at the moment as well. But it's very capricious.
OR: It is capricious, but perhaps the ferment here of the war and the strife…
CH: I think that's right, that kind of domestic event does focus people's minds in a certain way, and does make people conscious that it's really part of their responsibility to produce films that reflect complex situations.
OR: We have a very complex situation here, for the good and the bad. Much bad has happened, but much good has come out of it.
CH: Well, I'm an outsider, but clearly you've had a very tumultuous period that you have gone through. I suppose what's great is that you're still your own people, and that Ukraine is forging ahead as Ukraine.
OR: What has been your reception here? No doubt very warm.
CH: Very warm, and I love the city, I've been able to spend a little time wandering around. I had a really interesting excursion yesterday around various places that Isaac Babel had lived. I'm particularly interested in Isaac Babel, I adapted one of his plays once, a play called "Maria." We did a version of Maria in 1967, a long time ago now, nearly 50 years ago.
OR: It's only been put on in Paris no?
CH: No, we did it at the Royal Theatre, and then we did it on British Television. The stage version was in 1967, and then we did it on television in the 70's directed by a director called Jack Gold, who died very recently. He did the television version for the BBC. And then we did the play again at the Old Vic (ed: a well known theater) in the late 80's, 89 I think.
OR: And what do you think of the British reception of Babel, our home town hero?
CH: Well, I know that when we first did the play the interest was enormous and people came, and it was very hard to get tickets. When we did the play again, although it was directed by a man you may know as a film director, Roger Michell, and it was very very well reviewed, the audiences were not so interested, the audiences were smaller at the end of the 80s. I think, generally speaking, the audiences for unusual, or previously unknown, or adventurous choices in the theater.
OR: So, do you still feel the spirit of Babel on the streets of Odessa today?
CH: Well, I did yesterday, certainly. I said to one of the people we were with, I wish we had come here when we were making the TV film, because the TV film didn't look like this, and it would have been better if it had looked like this. These little courtyards, and low houses, the staircases, I was really fascinated. The only other time I'd been to Ukraine was when I went to Chekhov's house in Yalta. And you feel, whether you imagine it or not, an infusion of the spirit of the writer. Which is very moving.
Regina Maryanovska-Davidzon is the Managing Editor of The Odessa Review