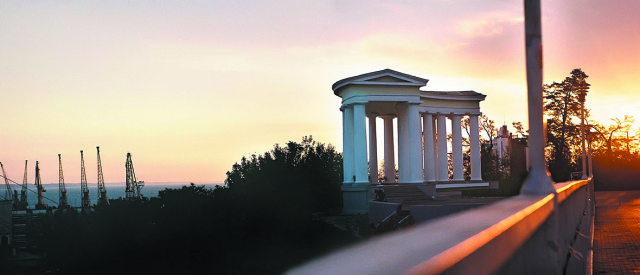 An Odessa marked the shooting locations of hundreds of films on a city map.
It was truly a titanic work and took almost ten years to complete. Frame-by-frame, Oleg Yelagin looked through all the films known to have been shot in Odessa, and marked the locations of the each scene on the map. Finally he would link screenshots to the city map. He was looking for information about little-known films, in which you could also find streets, houses, parks, beaches and even the fences of Odessa. He found these films in archival records and in the diaries of actors, directors and members of the crew. He was assisted by workers of the Odessa film studio, Odessa historians and local lore specialists. Today Oleg Yelagin's map features more than 3000 shooting locations from 364 feature films. Yelagin believes that the cinema helps preserve the history of the city. Cinema is not only an art, but is also an important historical record. Often in the movies one can see houses and even streets that are no longer present today. The author of the cinematographic map of Odessa admits that in this project his love of the cinema, his love for this city, and his nostalgia for childhood were united. He was especially pleased to find some old Soviet film and to see his own Odessa street and house as well as a store that he remembered from childhood.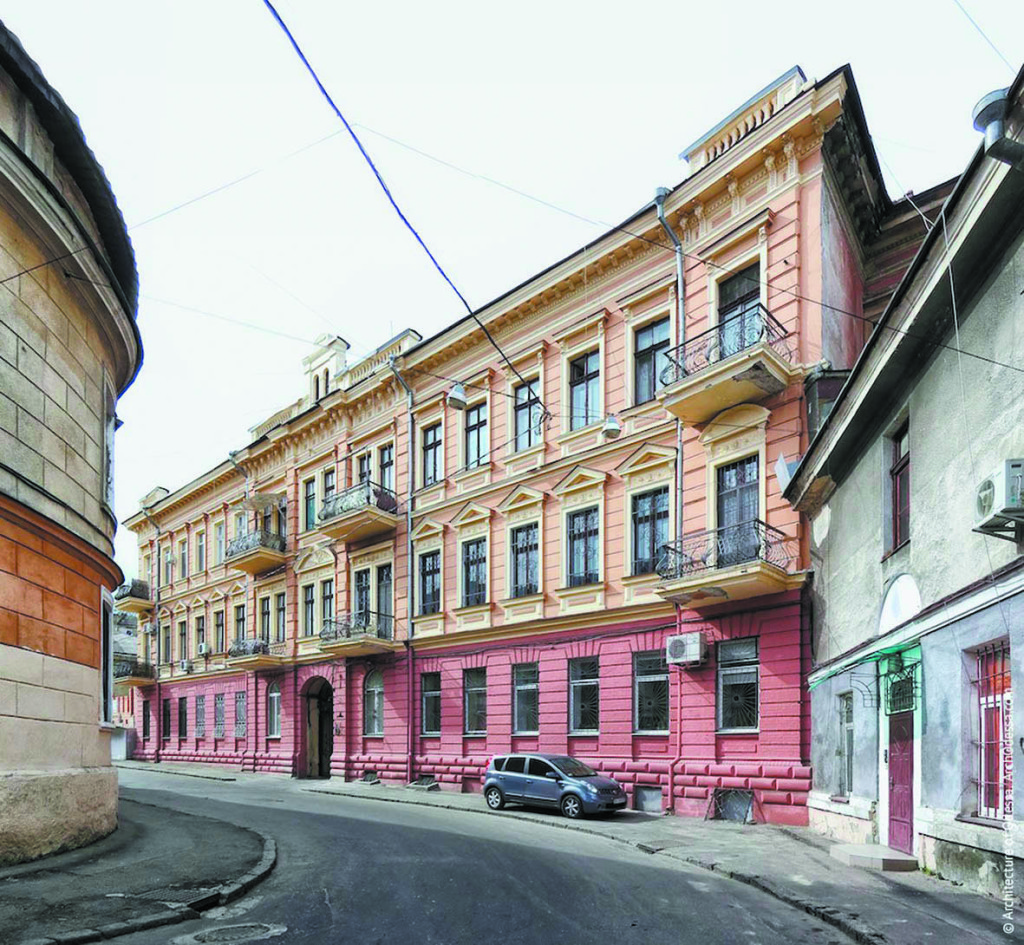 364 films is a very good indicator for a non-metropolitan city. According to Oleg Yelagin, there were many reasons to film in Odessa. Firstly, filmmakers have always loved Odessa as it is a distinctive, sexy city, with its own unique history and legends. Secondly, many film studios filmed movies here if the story took place in a Western city. Odessa was one of the most "Western" cities in the whole Soviet Union in the appearance of its streets and in architecture. Therefore, films about America and Europe (which were in those years inaccessible, beyond the Iron Curtain) were frequently made in Odessa. Thirdly, people went to Odessa, if, due to unforeseen circumstances, it was necessary to urgently postpone an episode. For example, if snow fell in Moscow in October, but according to the episode's plot it was summer, in that case, the production crew would go to Odessa to continue the summer shooting. Or if it was necessary to film the sea and make it look like an 'ocean'. Therefore, often scenes from films that do not take place in Odessa, were shot in the city. As a result, Odessa streets and houses jump out in many films. And a specialist who knows the city well, will always recognize Odessa. In particular, because in Odessa houses are built of yellow stone which is not native to Moscow, St. Petersburg, or Kyiv. Another interesting detail is the Odessa forged lattice work which can be used to identify film provenance. As the author of the map points out, many of lattice work grills are unique and easily recognizable. Fortunately, he had an interesting study, a book of those forged wares, which also often helped him to recognize Odessa houses in many shots.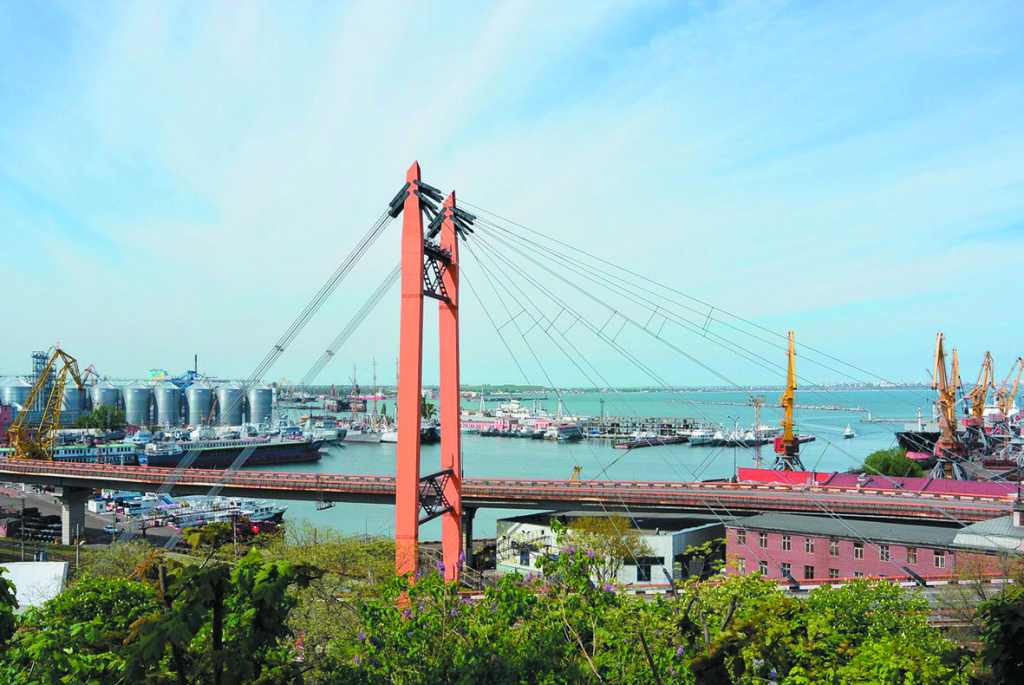 Another reason why film crews from other cities and from other film studios often preferred ( and still prefer) to come to Odessa was that it was always easy and cheap to shoot here. Odessa offers a warm climate, the sea, interesting locations, and if necessary – you can use some services or equipment from the Odessa film studio. Therefore, if the script called for a generic city, then the director might choose Odessa (if only to go swimming on his time off).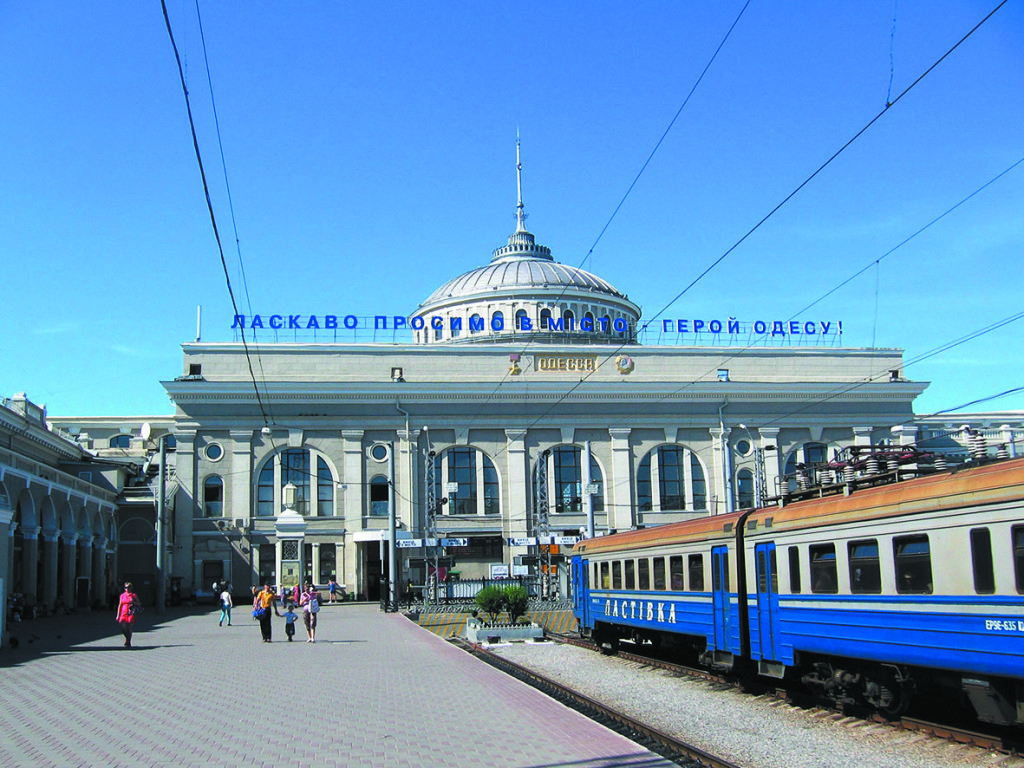 Of course, many films were also shot in Odessa because the first film studio in Ukraine was established here. At first, these were two private film studios, which, were nationalized after the approval of Soviet authority in the 1920's. Yelagin sighs: unfortunately, most of those first Odessa films have not survived. Nevertheless, today in the center of Odessa it is difficult to find such a place, where no film was filmed.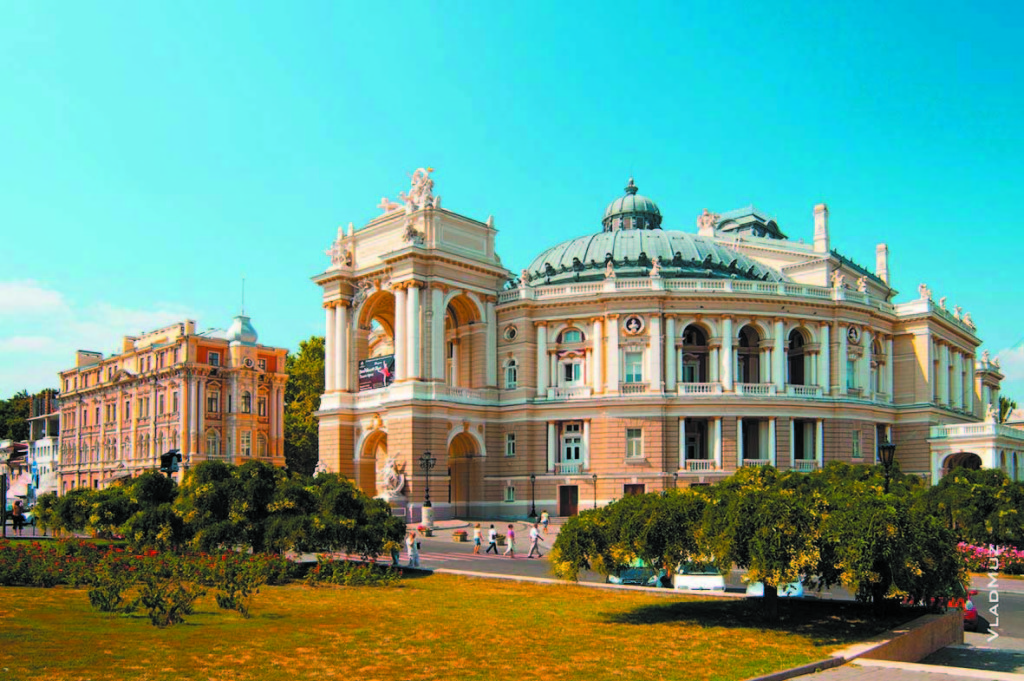 The citizens of the city often do not even suspect that a film, which they know well, has been shot in one place or another, Yelagin points out. "There is a famous Soviet film "The Secret Fairway « that tells about the search for a secret World War II German submarine. The director had to shoot the fight between a Soviet sailor and a Western spy on a submarine base inside of an underground bunker. Finding a suitable, original location, or creating scenery is often difficult and expensive. Therefore, the film's director, Vadim Kostromenko, found a concrete bridge in the "Victory" Park in Odessa, and filmed this episode under the bridge. He hung a red lantern there, put up an iron door, and made a fine bunker out of the bridge."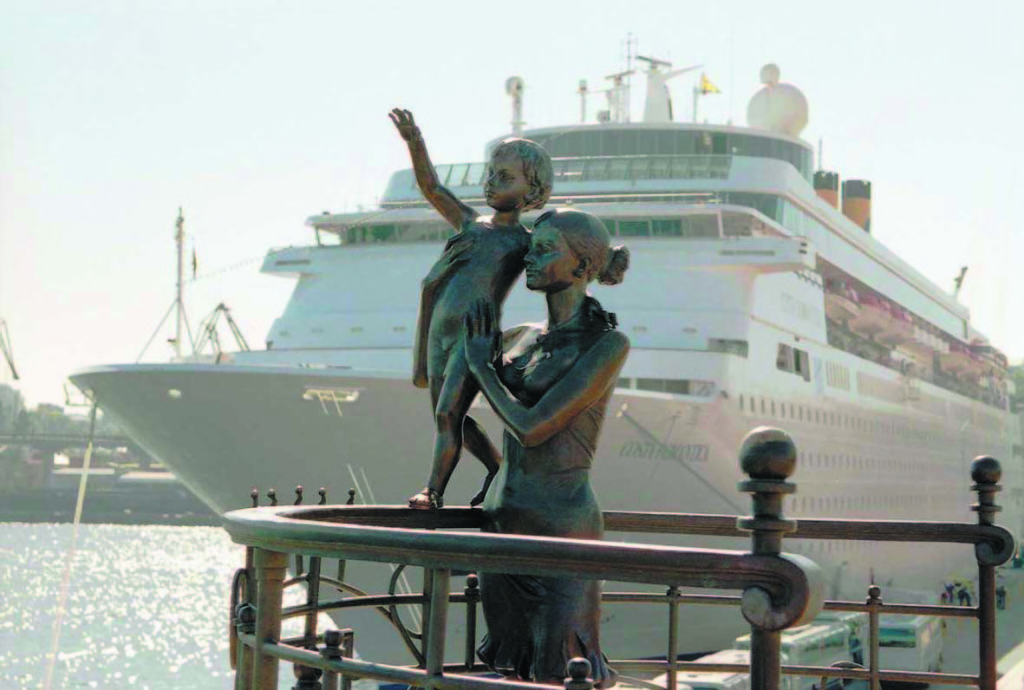 Even some Hollywood movies were filmed in Odessa, says Yelagin. The first was the "The Legend of 1900" with Tim Roth, which is now beloved by many people. At the beginning of the film trumpeter Max Tuni sits on the famous Odessa Potemkin Stairs. Also, all the episodes on the ship deck were shot in the Odessa Gulf. For this purpose, the crew rented an old ship and altered he deck. The ship was  later dragged by a tow boar along the Odessa Coast and filmed.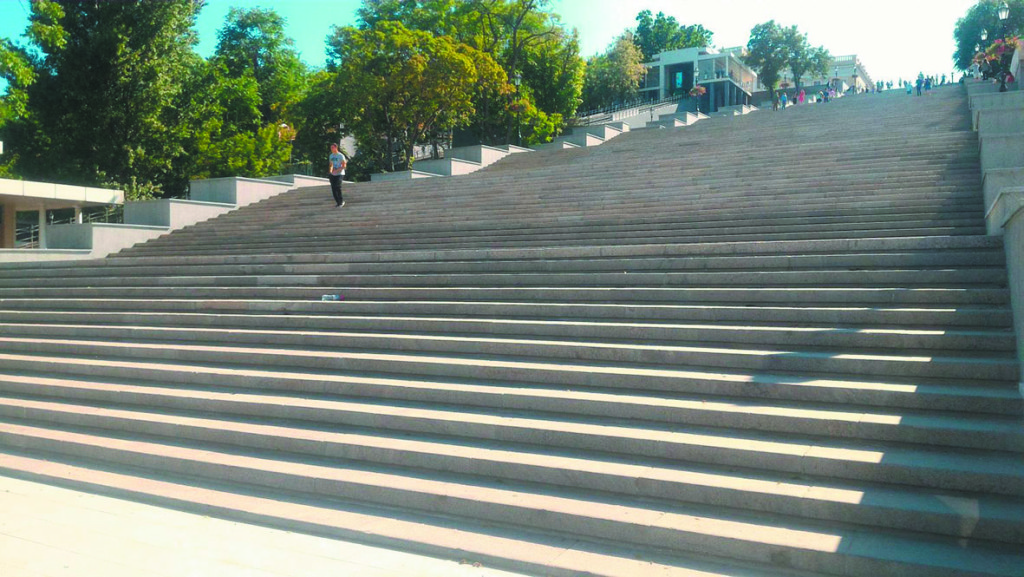 Some scenes from"Everything is illuminated", a film about an American (who played by Elijah Wood) journey to Ukraine, were also filmed in Odessa. Parts of the famous film "Transporter 3" were also filmed in Odessa. But these films were filmed after 2000, and Oleg did not deal with this sort of film, he did not mark them on his map. "The fact is that after 2000, a lot of films were shot in Odessa, especially TV series. They are not interesting to me, I'm more interested in the history of twentieth century cinema. So those made after 2000, I leave those films to the next generation of researchers'' – Yelagin explains.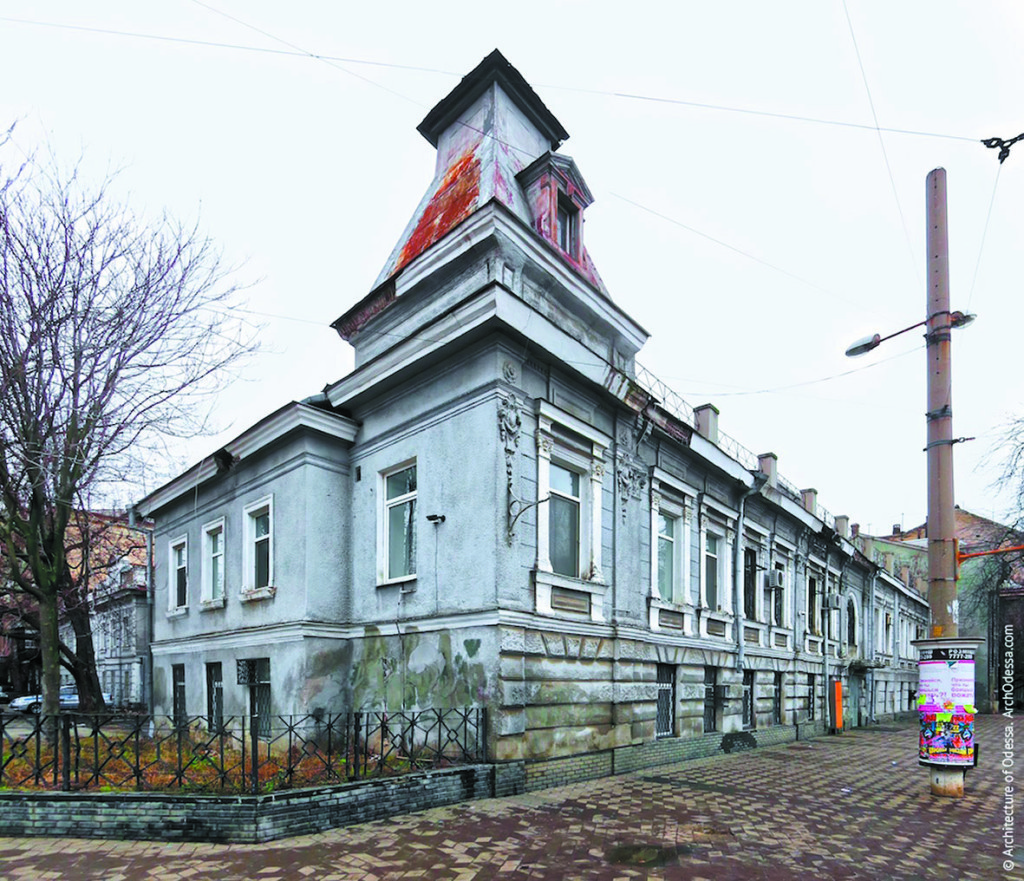 He has an idea of how to find a practical application for this map. "My map could help develop cinematographic tourism," said the film-archivist from Odessa. Today in Odessa there are excursions to the filming locations of the super-popular TV series "Liquidation". But here they also filmed the iconic Soviet films such as "Beware of the Car", "D'Artagnan and the Three Musketeers", "The Trust That Bursted", and "The Green Van". Not to mention Eisenstein's world-famous film "Battleship Potemkin". Previously, very few people knew where a scene had been shot, but now this information has become widely available. A cinematic encyclopedia on the map can serve as a good source for new excursion. The author of the map suggests placing QR-codes on the houses, and shooting locations, with which it would be possible to easily identify these films and find interesting information about them on the Internet. For sure, it would be useful for Odessa, as a tourist city.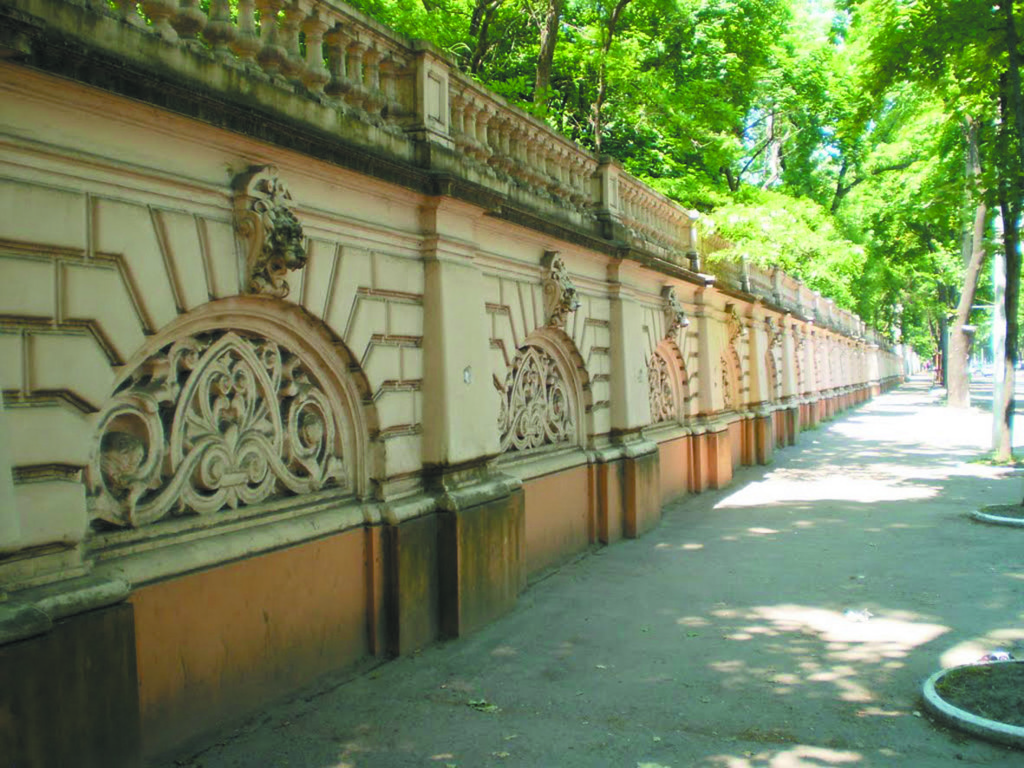 Yelagin also has about 300 unspecified locations: maybe it is Odessa or maybe not. But he is already facing a problem that significantly complicates his work and it is a purely technical one. The website on which the map is located is already quite old, it has limited capacity in terms of the amount of information being posted. It would be useful to transfer all the information to another more modern platform, but Oleg does not have the computer skills to do this. Therefore, he urges IT specialists who are not indifferent to the history of Odessa and the Odessa cinema, to help him in this matter.
Vadim Goloperov is a staff writer for The Odessa Review.
(Insert in the text)
The most popular locations in Odessa (number of films):
The Odessa Opera and Ballet Theater – 76
Primorsky Boulevard – 66
Deribasovskaya Street – 61
Sabaneev Bridge – 60
Gogol Street 59
Vorontsovsky lane – 56
Odessa Sea Port – 43
Potemkin Stairs – 42
Streets near the "Otrada" beach- 40
Military descent – 39
French Boulevard – 37
Railway station – 34
Devolanovskiy Descent – 34
Oleg Yelagin:
Sometimes I feel like a detective who unravels a complicated matter. Or a surgeon who "dissects" films. Often I manage to notice interesting things. For example, the film "Profitable contract" (1979) was filmed in Kiev by the Kiev film studio. This is a detective story, and one of the episodes was shot in inside a real Odessa police station. And I noticed that on the wall there was hanging a map of Odessa, which for some reason is mirrored. That is, for some reason this shot was turned over. I think it was done specifically so that Western spies could not see it. The map is very accurate, and in the Soviet Union such cards were classified. By the way, I noticed that in many Soviet films the western world is often shown in dark colors: cloudy weather, gray skies, dull people. In general, everything was bad there.
Cinematographic map of Odessa, the 20th century
http://zanuda-32.narod.ru/index.html