The Paris educated founder of Odessa's chic new restaurant Dizyngoff speaks about her childhood home on the corner of Pushkinska street. 
My favorite place in Odessa is at the intersection of Pushkinskaya and Lanzheronovskaya streets. This is the house where I live and where I grew up. And from here you can see the opera house and the archaeological museum from the balcony. The cobble stone street and the old colonnades and the view of city hall. I love the area and I really love having guests over to our home at Pushkinskaya 2. In our family, the culture of hospitality is very developed. We really enjoy it when someone comes over, we immediately offer something to eat. We love to celebrate birthdays, any excuse to set the table. In general, it's nice to gather one's friends and to have a reason to prepare something for them. It is nice to go to the market. It is nice when you are praised for cooking a hearty meal and when everyone is laughing and talking. The main thing ingredient for this scene is the delicious food.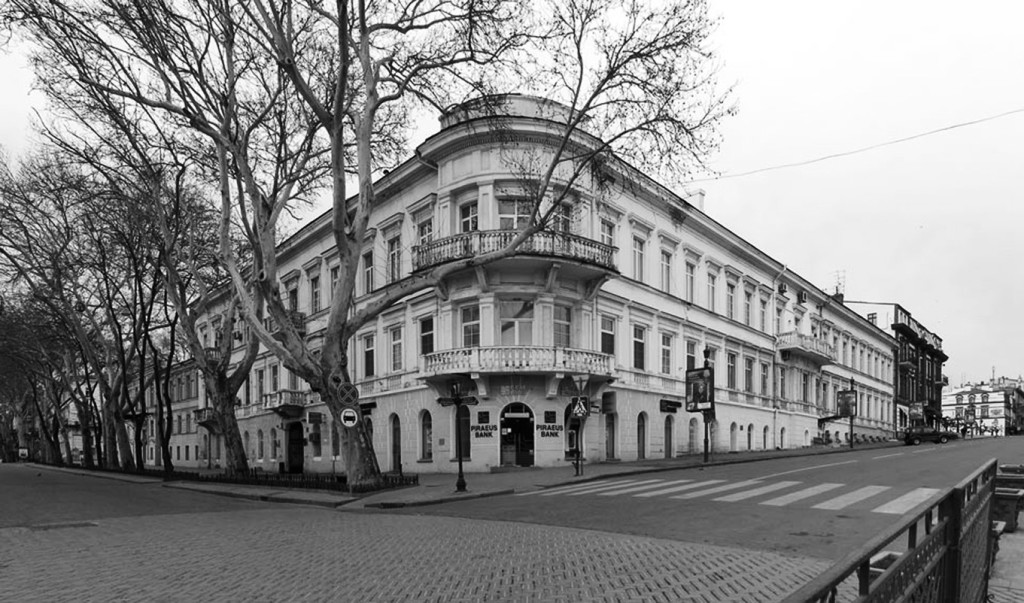 I guess it is no surprise that I started a restaurant, Dizyngoff in the middle of the city. I studied hotel management and culinary arts in Switzerland and France, and took a cooking degree from the Ecole Gregoire-Ferrandi in Paris. Ten years ago, it was a bit strange for a girl in Odessa to want to become a cook. It is a 5-story building where people walk around in huge cook caps and aprons, resembling professors or doctors. At the bottom there are bakeries and huge workshops. It was a pretty amazing atmosphere.
There is no division for me between my lifestyle and my cooking. When my cooks in the restaurant do something well that I taught them do, and even learn to do it better than me, I feel like I'm on cloud nine. It seems to me that I do my job well as a restauranteur only when they succeed. And when one is criticized it is much more useful than when one is praised, even if I have a different point of view. If someone repeats a criticism for a second time, that is not great, that means we are doing something wrong.