In 2017, Ukraine released more than 30 films — shorts and features, dramas and documentaries, Ukrainian films and co-productions with other countries, wide releases and limited releases. The majority of the movies were privately funded without any aid from the government.
No one can guarantee that all these films will be released in 2018, but that seems like a safe bet. As a result, The Odessa Review has analyzed what we expect to see next year.
In preparing this article, we contacted the three major film distributors who tend to show Ukrainian films: UFD, MMD, and B&H. None could confirm the releases in their packages. And even after making a deal with a film distributor, nothing is set in stone. Additionally, some releases depend on whether the films are shortlisted for film festivals.
Despite this uncertainty, we decided to look to the future and compile a list of our top 30 feature films of 2018:
1. ETHER
Mystic, Drama
Budget: 2 729 069 EUR – Ukraine (with support of the Ukrainian State Film Agency), Poland, Hungary, Lithuania
Director: Krzysztof Zanussi
Cast: Jacek Poniedziałek, Andrzej Chyra, László Zsolt, Ostap Vakulyuk, Maria Ryaboshapka, Stanislav Kolokolnikov
Synopsis: Ether is a story about a military medical doctor working at the beginning of twentieth century and experimenting with science in order to get control over other people.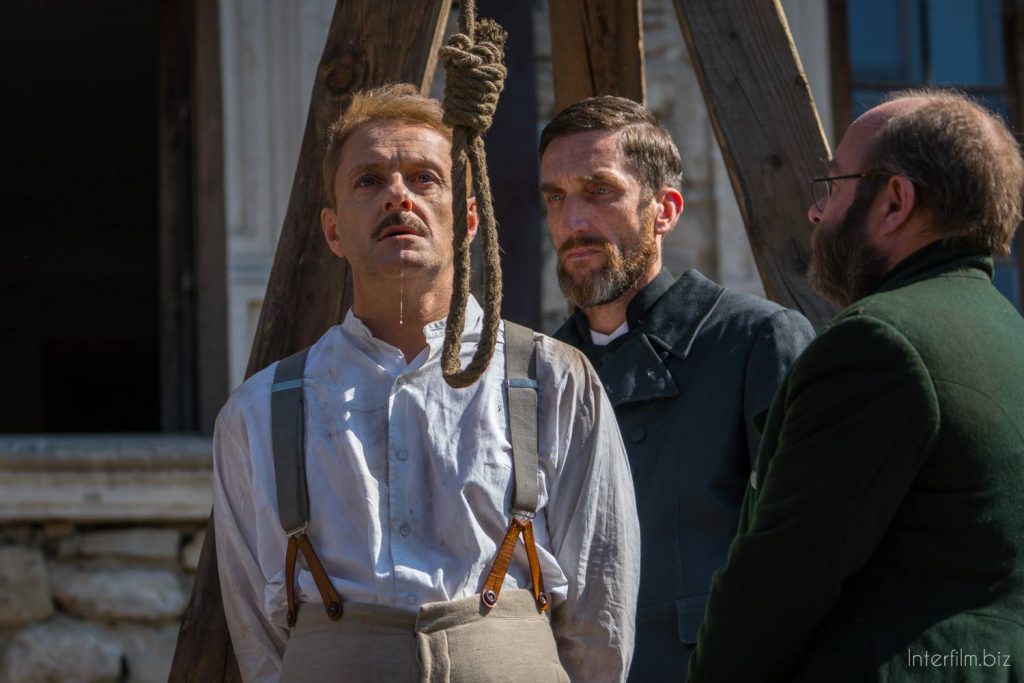 2. VOLCANO
Comedy, Drama
Budget: 10,500,000 UAH – Ukraine (with support from the Ukrainian State Film Agency)
Director: Roman Bondarchuk
Cast: Serhiy Stepansky, Viktor Zhdanov, Khrystyna Deilyk
Synopsis: A series of odd coincidences has left Lukas, an interpreter for an OSCE military checkpoint inspection tour, stranded near a small southern Ukrainian steppe town. With nowhere to turn, this city boy finds shelter at the home of a local named Vova. With Vova as his guide, Lukas is confronted by a universe beyond his imagination, one in which life seems utterly detached from any identifiable structure. Fascinated by his host and enamored with the man's daughter, Marushka, Lukas's contempt for their life slowly melts away and sets him on a quest for a happiness he had never known could exist.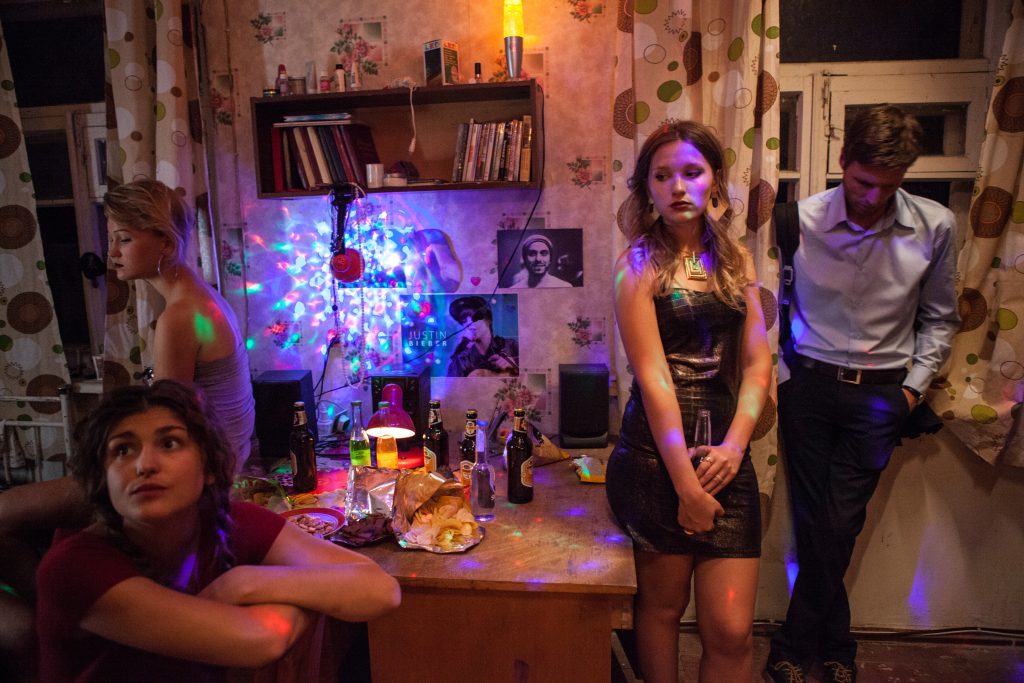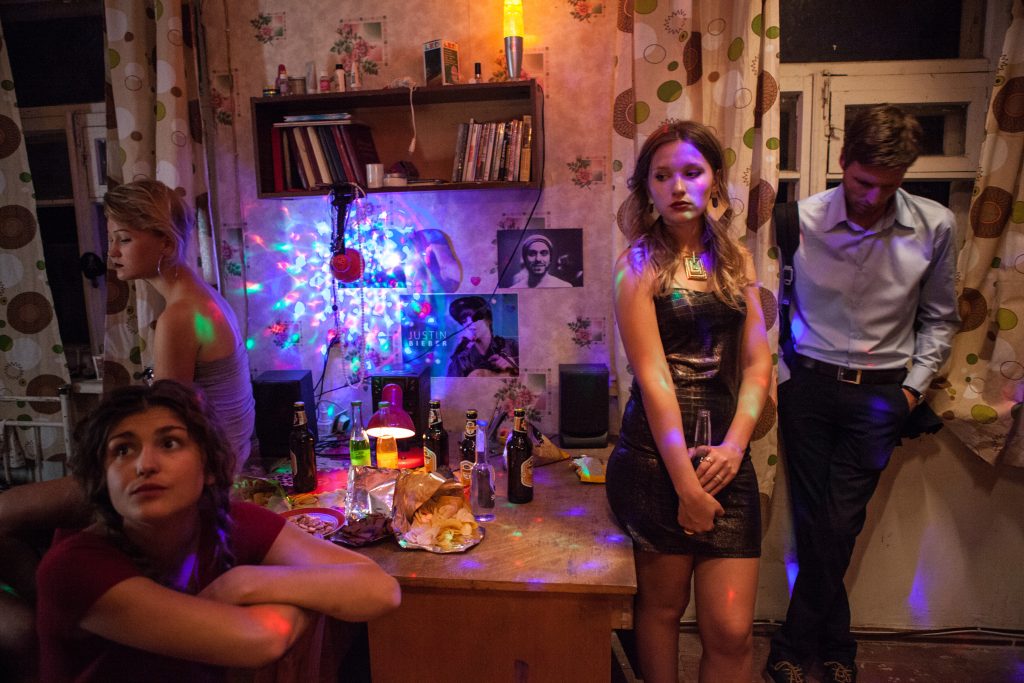 3. THE DEFENDERS
Historical Drama
Budget: 52,000,000 UAH – Ukraine (with support from the Ukrainian State Film Agency)
Director: Oleksii Shaparev
Cast: Yevhen Lamakh, Oleksandr Piskunov, Maxim Donec, Oleksii Trytenko
Synopsis: In 1918, the Germans and the Bolsheviks launched an offensive on Kyiv. The general of the Ukrainian People's Republic, Savytskyi, and two his sons — officer Oleksii and student Andrii — are at the center of the the republic's life. The film tells the story of young people, heroes of their time who are selflessly ready to defend their motherland. Three hundred students and cadets resist thousands of soldiers from the Bolshevik army with dignity. Many of them sacrifice their lives in the Battle of Kruty in 1918 for the independence of Ukraine. The love story of two main characters, Sophie and Andrii, unfolds against the backdrop of these tragic events.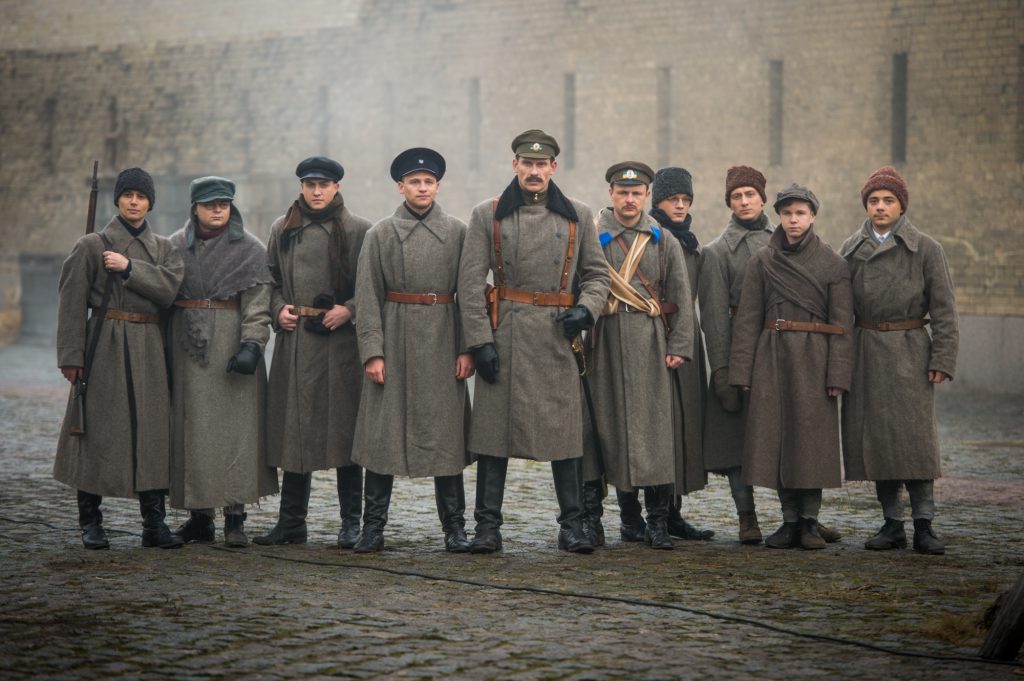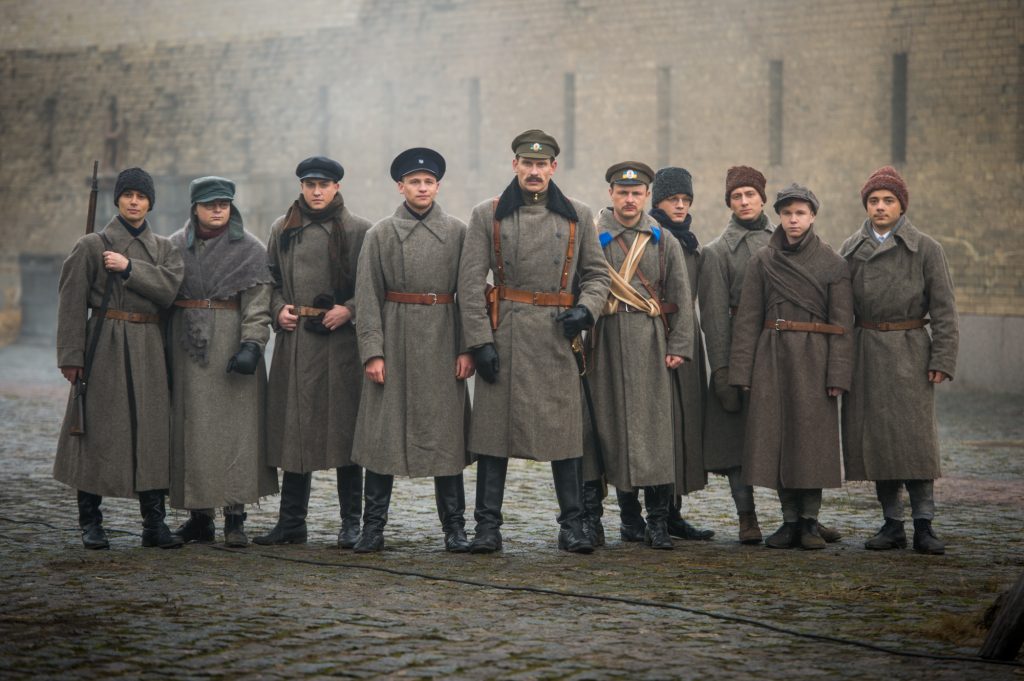 4. VOROSHILOVGRAD
Ostern, Comedy
Budget: 30,980,632 UAH – Ukraine (with support from the Ukrainian State Agency), Switzerland
Director: Yaroslav Lodyhin
Cast: Oleg Moskalenko, Ruslana Khazipova, Oleksii Horbunov, Heorhii Povolotskyi, Volodymyr Yamnenko, Yevheniia Muts, Ihor Portianko, Roman Khalaimov
Synopsis: The film is based on the novel of the same name by Serhiy Zhadan. One day Herman receives a call. His brother, the owner of an old gas station, is gone. Herman is forced to return to his native Donbas region, where he has not been for many years, to sort out the situation. There he meets with real and fictional characters, childhood friends and a local mafia that tries to take away his business. Unexpectedly, Herman realizes that he is protecting not only the gas station, but also his past, his future and his home. He decides to stay in his hometown with people who love him, need his protection and believe in him.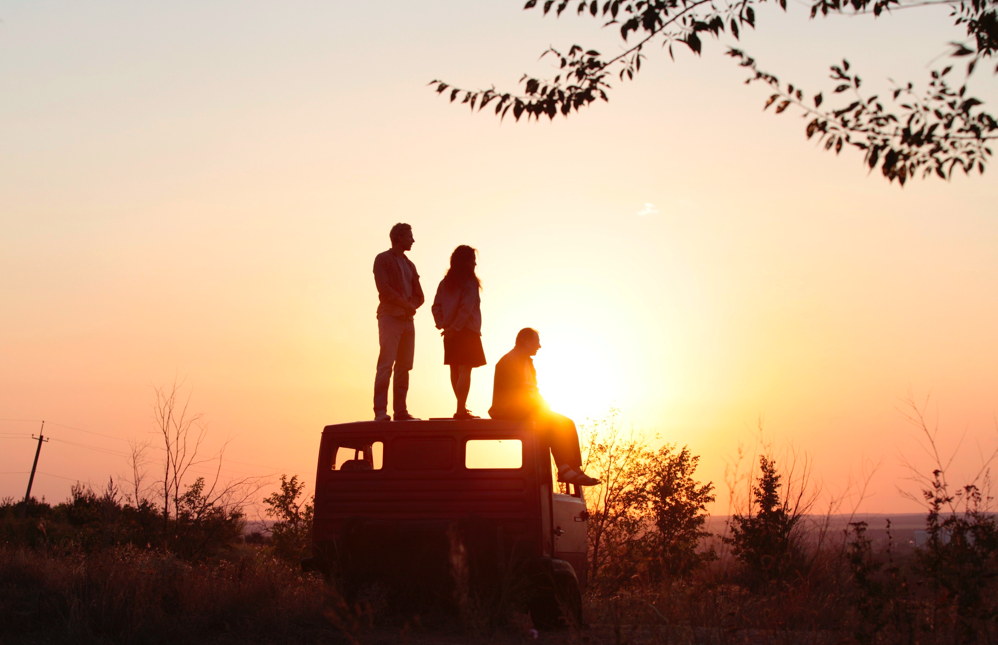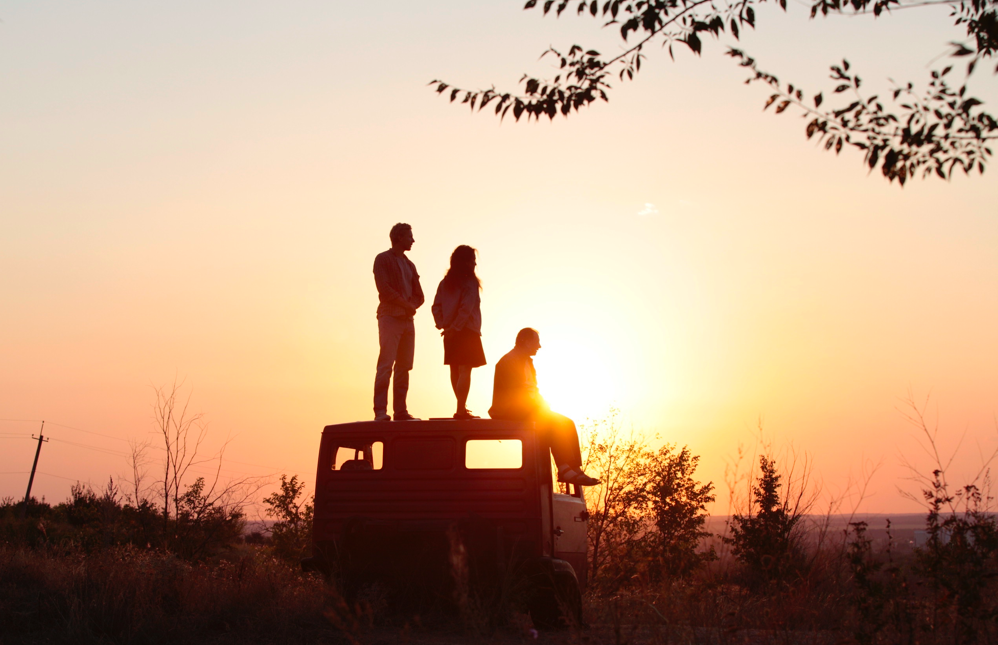 5. THE TALE OF MONEY
A mystical tale with elements of comedy
Budget: 12,000,000 UAH – fully funded by the Ukrainian State Film Agency, the Dovzhenko Film Studio
Director: Olesia Morhunets
Cast: Andrii Isaienko, Aleksandr Kobzar, Anastasia Karpenko, Mykhailo Kukuiuk, Dmitrii Surzhykov, Konstantyn Kostiushyn
Synopsis: A simple-minded Ukrainian worker, Levko, inherits his uncle's flourishing mill business. Levko's sudden and unexpected fortune consequently reveals his raging thirst for money. He starts by laying hands on the tavern of a missing Jew named Yankel, who was snatched up by the devil Khapun for his cupidity. In the blink of an eye, Levko becomes a village usurer, tricks peasants, dilutes vodka, and squeezes money from everyone. But the unruly desire to be rich leads to a complete loss of compassion, friends and love. And the main question is how Levko's ordeals will end — will his true feelings triumph or will greed prevail?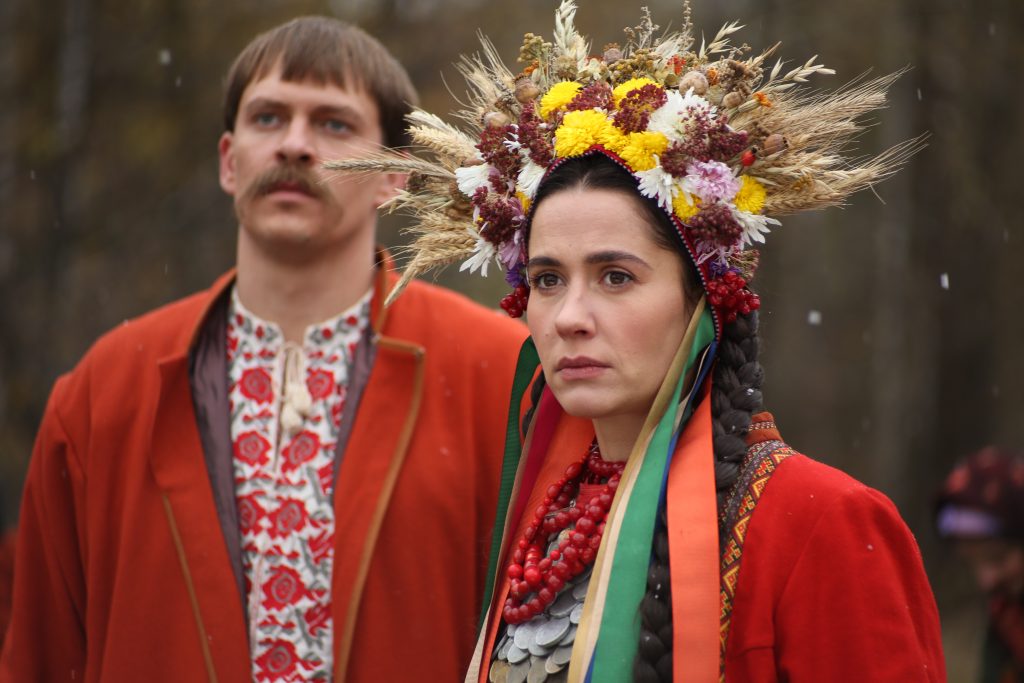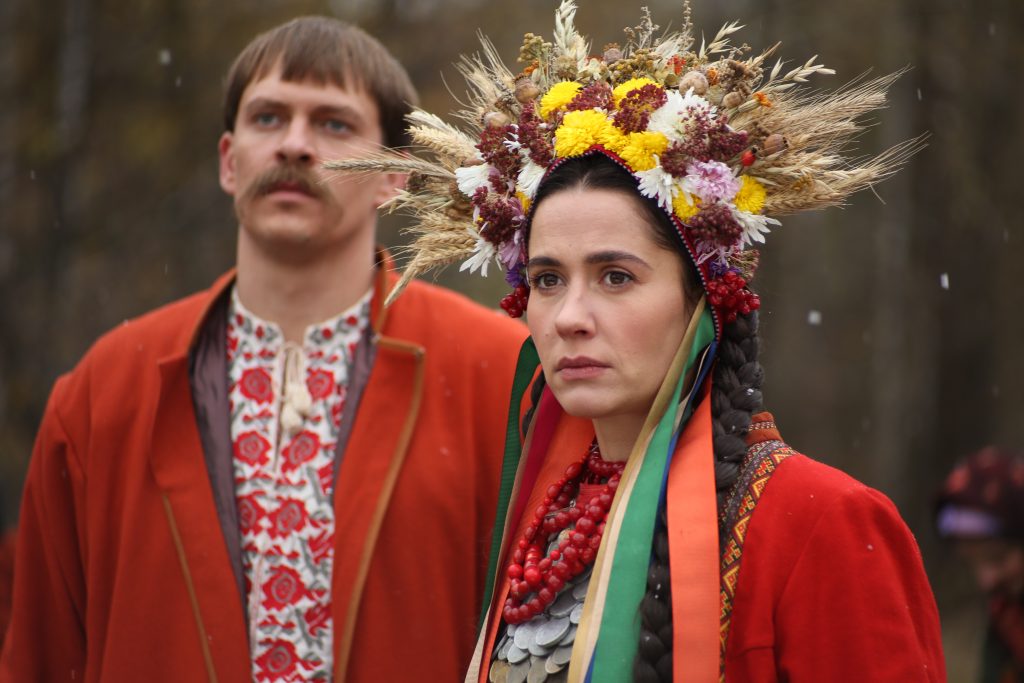 6. 5th Therapia
Social Drama
Budget: $8,900  — privately funded
Director: Alisa Pavlovska
Cast: Stas Dombrovskiy, Viktor Brevis, Alina Putishyna,  Natalia Buzko, Sonya Kulagina
Synopsis: The film is based on a series of novels by Stas Dombrovskyi, a former drug addict and criminal who, at the age of 15, is informed that he has AIDS. For the next two decades he plunges into absolute self-destruction. Only on his deathbed in prison therapy, knowing that in two weeks he will die, Stas realizes that he wants to live more than anything in the world. Spending most of the time either in narcotic frenzy or locked in solitary confinement, Stas repeatedly tries to overcome his demons. This is a film about the fear of death, about when a person hits rock bottom. Will Stas have enough strength and courage not to break?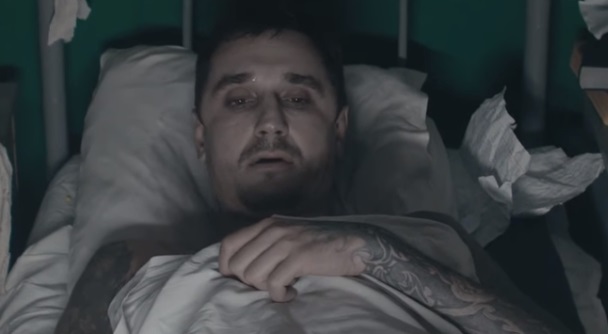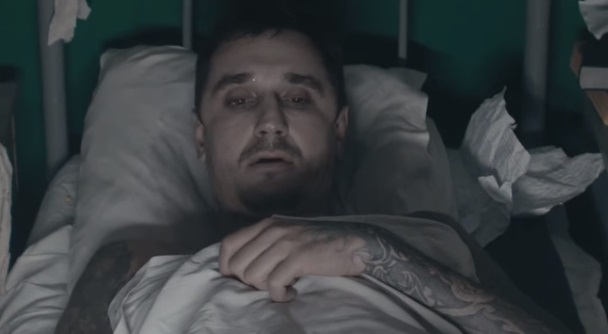 7. PRIORITY FIXATION / SQUAT32
Drama
Budget: $500,000 – Ukraine (with support from the Ukrainian State Film Agency)
Director: Sasha Lidagovsky
Cast: Anna Adamovich, Oleksandr Bogachuk, Sergiy Luzanovskyi, Ivan Blinder, Katya Bakhirka, Fame, Sandra Sambo, Armo
Synopsis: Priority Fixation (working title Squat32) is a modern Peter Pan story of searching for one's own way to adulthood and finding one's own style and talent. Lisa works as a photographer in the Passport Office. One day, she comes across a commune of free, talented dreamers — artists, dancers and musicians who are squatting in a half-ruined, desolate house. Eighty-year-old Faina is the only legal resident of the house and the sole obstacle to a developer who plans to demolish the whole block, including the squathouse. Lisa is mesmerized by the energy, freedom and creativity of the commune. They fight for their way of life and create and change the world around them. Lisa herself changes, too. She begins to search for her place in the world and develops her own vision and style. Thanks to Squat32, Lisa's work as a photographer gets noticed and her world and possibilities widen.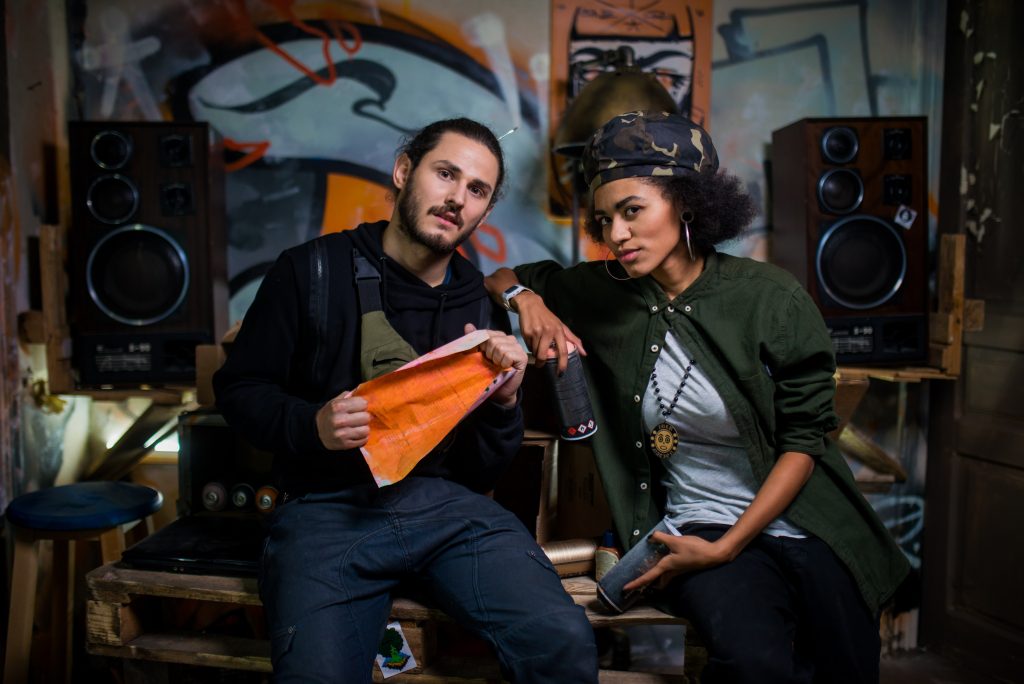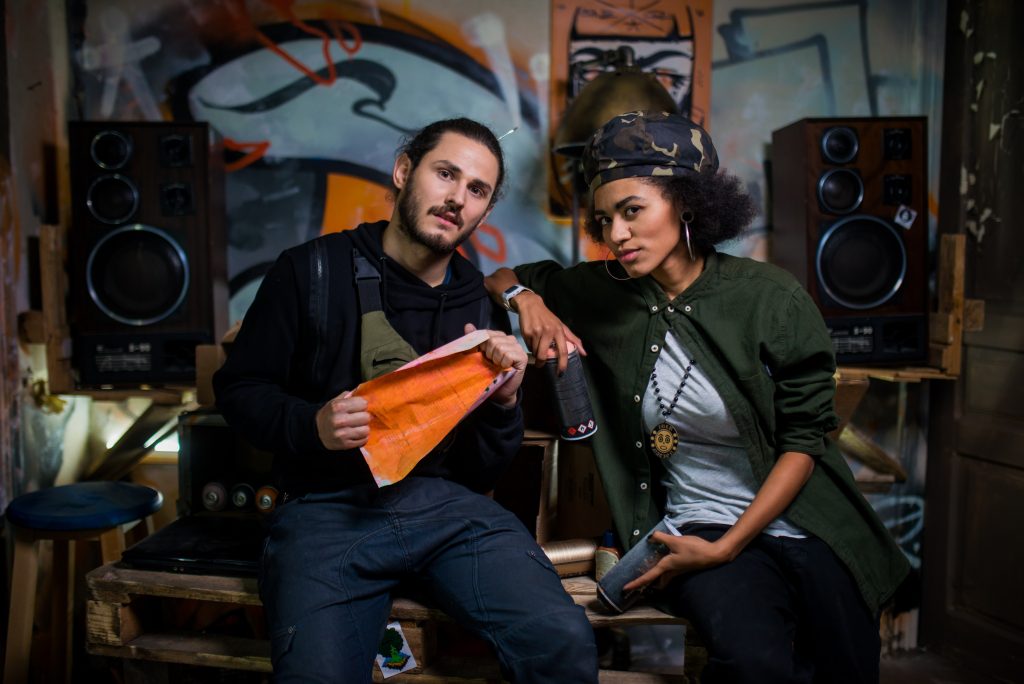 8. THE TRAITOR
Drama
Budget: 24,120,000 UAH – Ukraine (with support from the Ukrainian State Film Agency)
Director: Mark Hammond
Cast: Oleh Melnychuk, Zoya Baranovska, Stanislav Schokin, Olha Karpova, Andreis Zhagars, Mykhailo Grytskan, Timofei Tribuntsev
Synopsis: It's 1971 at the Odessa Film Studio. The KGB studio curator orders a re-edit of a young director's recently finished movie about the events of Ukraine's 'civil war' in the 1920's. The curator wants to bring it in line with the Party's view on the historical events. The editing work is entrusted to a young female editor, who realizes that she must protect the director's vision and safeguard the truth about her country under the Soviet occupation.
9. TARAS. THE RETURN
Drama
Budget: 46,984,662 UAH – Ukraine (with support from the Ukrainian State Film Agency)
Director: Oleksandr Denysenko
Cast: Borys Orlov, Bohdan Benyuk, Oleksandr Pozharskyi, Roman Lutskyi, Hanna Topchyi, Aknyet Oryntai
Synopsis: The film tells the story of the last 3 months of Ukrainian national poet Taras Shevchenko's exile in Kazakhstan. Exiled for military service in the Russian imperial army, the poet receives a message: he has been pardoned by Tsar Alexander II. However, the military leadership of Novopetrovsk Fort is in no hurry to tell Taras about this. Moreover, a secret agent from St. Petersburg tries to do everything in his power to keep the poet there forever.
10. ANTON
Drama
Budget: 40,624,920 UAH – Ukraine (with support from the Ukrainian State Film Agency, the Odessa Film Studio), Georgia (with support from Georgian International Films), Lithuania, Poland
Director: Zaza Urushadze
Cast: Anton Sebastian, Volodymyr Levytskyi, Natalija Rjumina, Simson Bubbel, Nikita Shlanchak
Synopsis: This is the story of two boys destined to live in a period of tremendous upheaval: the First World War; the rise of the Communists; the destruction of two empires; Bolshevik military aggression in Ukraine, which had just proclaimed independence; and the ensuing famine. The filmmaker focuses on children attempting to escape their ugly reality through imagination and fantasy.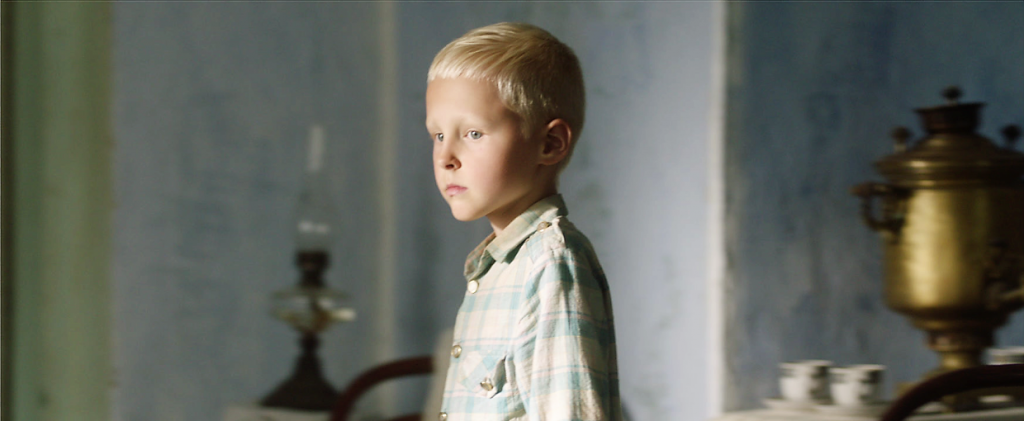 11. FROST
Drama
Budget: 45,739,200 UAH – Ukraine (with support from the Ukrainian State Film Agency), Lithuania (with support from the Lithuanian Film Center), France (Arte) and Poland (with support from the Polish Film Institute)
Director: Šarūnas Bartas
Cast: Lyja Maknaviciute, Mantas Janciauskas, Vanessa Paradis, Andrzej Chyra
Synopsis: Rokas and Inga, a young Lithuanian couple, volunteer to drive a humanitarian aid cargo van to Ukraine. When their plans change and they find themselves left on their own, they cross the vast snowy land of the country's Donbas region in search of allies and shelter, drifting into the lives of those affected by the war. They approach the frontline despite the danger and begin to understand what it is like to live through war.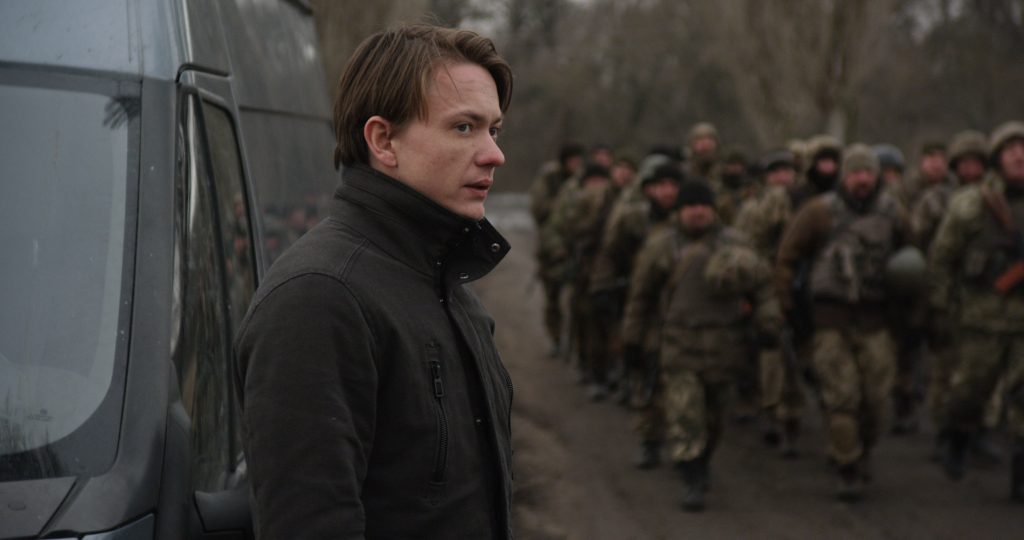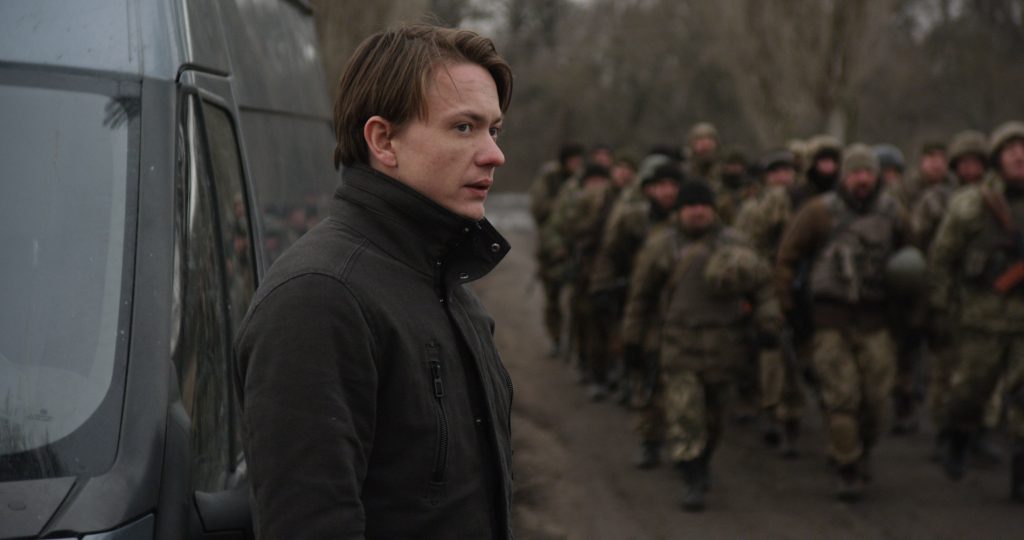 12. LAUGH OR DIE
Comedy
Budget: 20,000,000 UAH – Ukraine (with support from the Ukrainian State Film Agency)
Director: Dmytro Tomashpolskyi
Cast: Oleksandr Miroshnychenko, Anastasiia Yevtushenko, Viktor Storozhenko
Synopsis: A well-known art film director is forced to shoot a comedy. He will be killed if 12 selected experts do not roll on floor laughing. But how can he achieve this if all he has at his disposal are a terminally ill clowness and a failed clown who was expelled from circus school?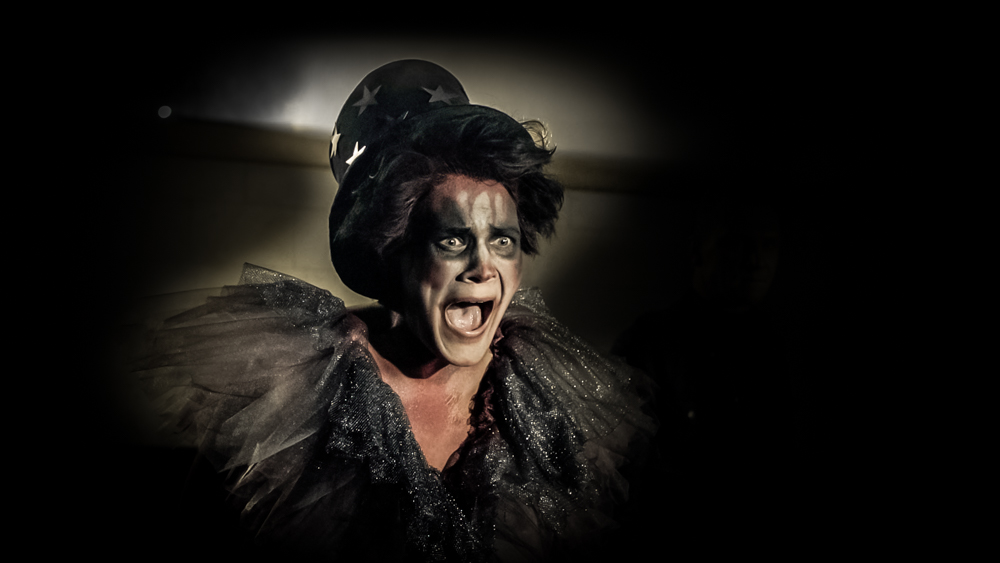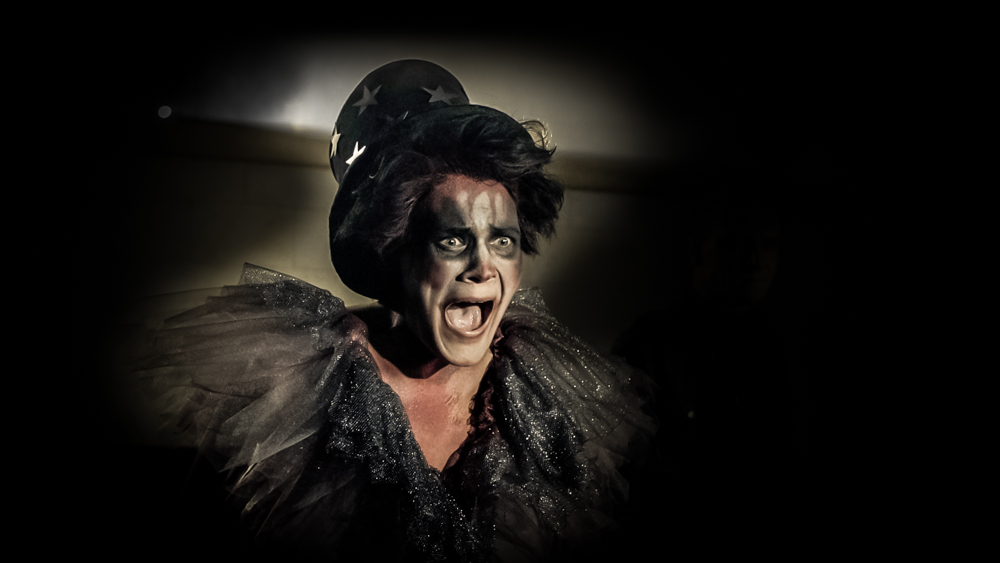 13. HUTSULKA KSENIA
Musical
Budget: 48,000,000 UAH – Ukraine (with support from the Ukrainian State Film Agency)
Director: Olena Demianenko
Cast: Varvara Lushchyk, Maks Lozynskyi, Kateryna Molchanova, Olivier Bonjour, Ihor Tsyshkevych
Synopsis: The film is based upon the operetta of the same name by Yaroslav Barnych. Some Americans of Ukrainian origin come to the town of Vorokhta to find a bride for young Yaro. The action takes place on the eve of the Second World War.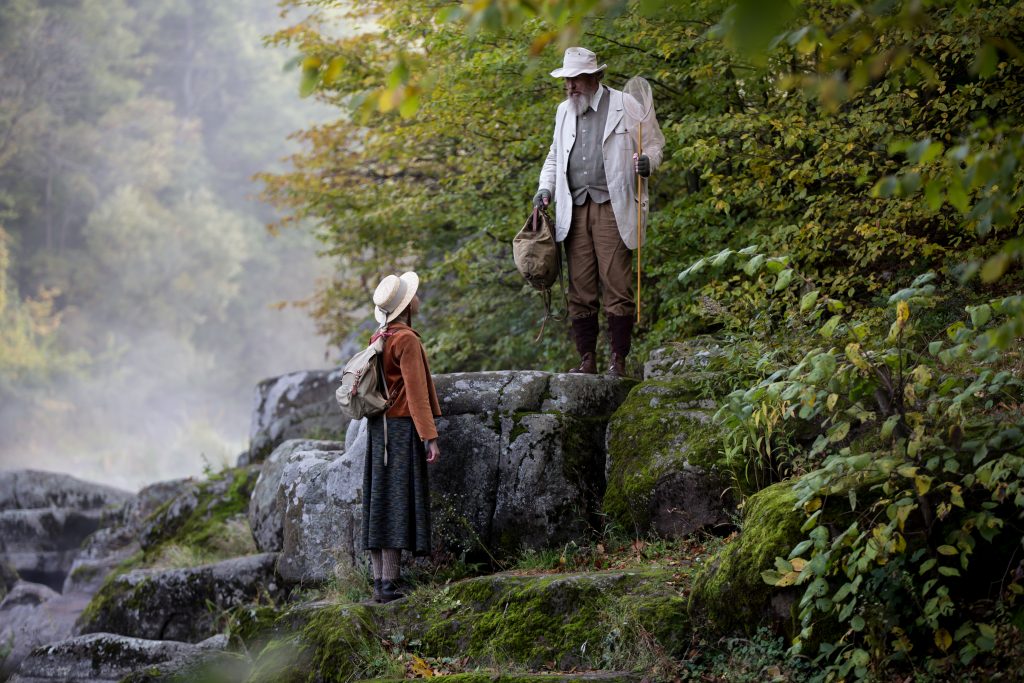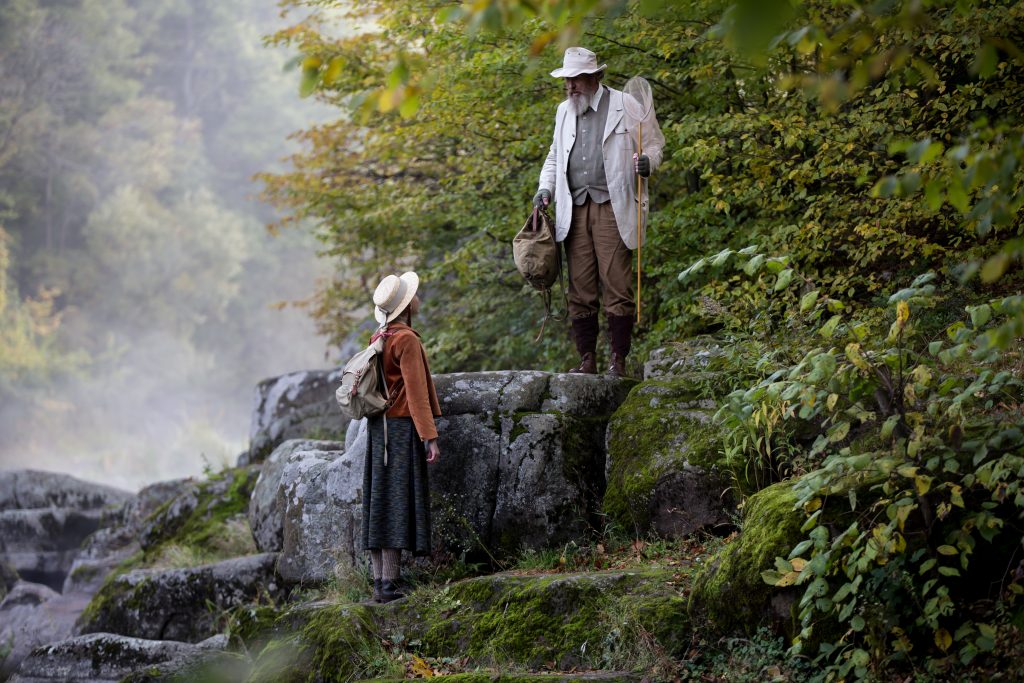 14. FOXTER & MAX
Fantasy
Budget: 42,000,000 UAH – Ukraine (with support from the Ukrainian State Film Agency)
Director: Anatolii Mateshko
Cast: Bohdan Kozii, Vitalia Turchyn, Tomazs Oswiecinski, Maksym Samchyk, Roman Khalaimov, Daria Polunina, Maksym Rodionov, Vlad Mamchur, Anastasiia Mateshko.
Synopsis: Max, a talented 12-year-old artist, dreams of having a dog and hides from problems with peers in the world of his hand-drawn fantasies. Everything changes when he discovers that the graffiti dog he painted has come to life in the form of a nano-robot with super powers.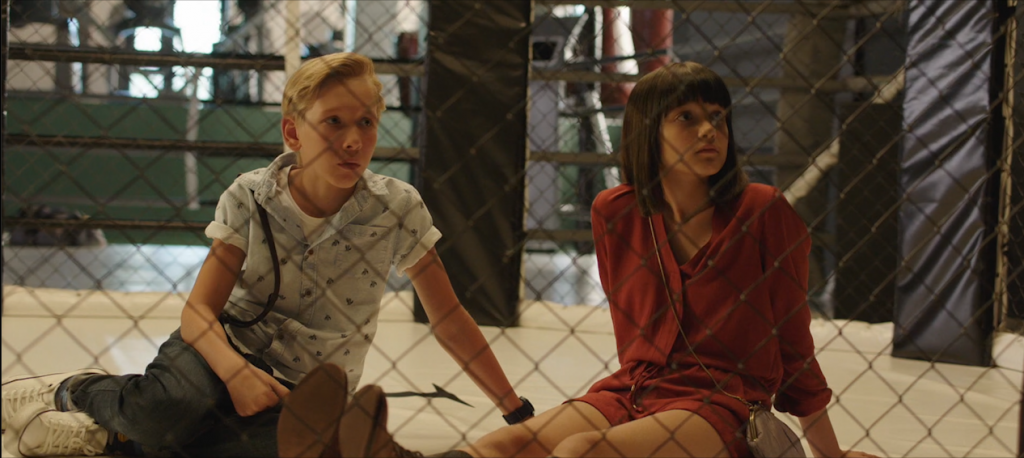 15. DANIEL THE KING
Action, Epic
Budget: private funds, the filmmakers have not revealed the source
Director: Taras Khymych
Cast: the filmmakers have not revealed the names
Synopsis: It's 1238. Prince Danylo and his detachment attacks the guard castle of a secret order. Due to his ingenuity, Danylo takes the master captive. He persuades Danylo to become his ally in the fight against a powerful enemy from the East.
16. POLINA
Fantasy
Budget: 54,238,000 UAH – Ukraine (with support from the Ukrainian State Film Agency)
Director: Olias Barco
Cast: Polina Pecheneko, Jean Reno, Virginie Leduayen, Edouard Baer, Vasyl Virastiuk
Synopsis: Eleven-year-old Polina knows virtually nothing about her past and parents and lives with her spiteful aunt and wicked cousin. The relatives secretly plan to get rid of the girl on the day of her birthday to get their hands on her mysterious inheritance: a film studio. Polina manages to escape on a magical quest to learn about her family.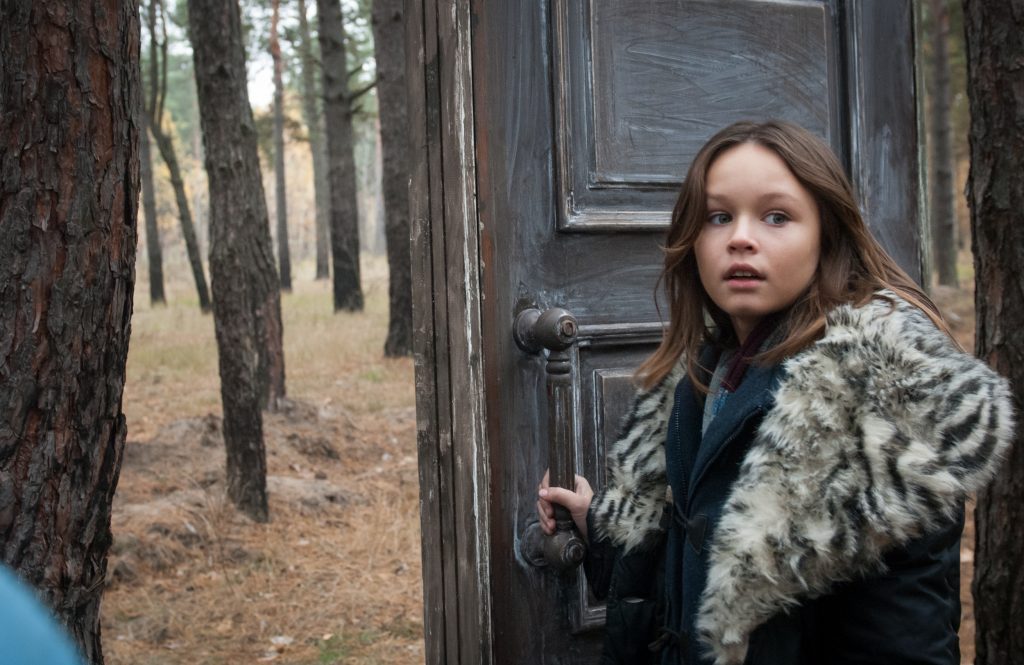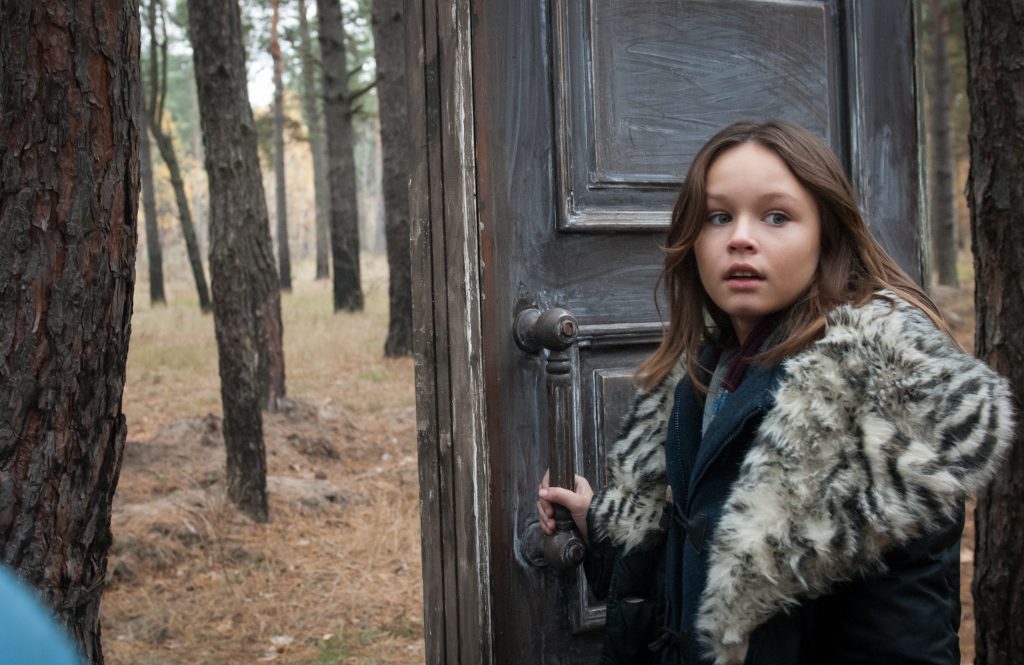 17. BOBOT
Action, Sci-Fi
Budget: 20 000 000 UAH – Ukraine (with support from the Ukrainian State Film Agency)
Director: Maksym Ksonda
Cast: Viktor Hryhoriev, Yvana Borodai, Ihor Miroshnychenko, Volodymyr Rashchuk, Taras Shevchenko, Mykola Zmiievskyi
Synopsis: A 12-year-old boy finds himself at the center of a confrontation between an alien civilization, whose members disguise themselves as people, and the mysterious Energy that humans know as electrical current. The fate of mankind depends on the courage of the protagonist.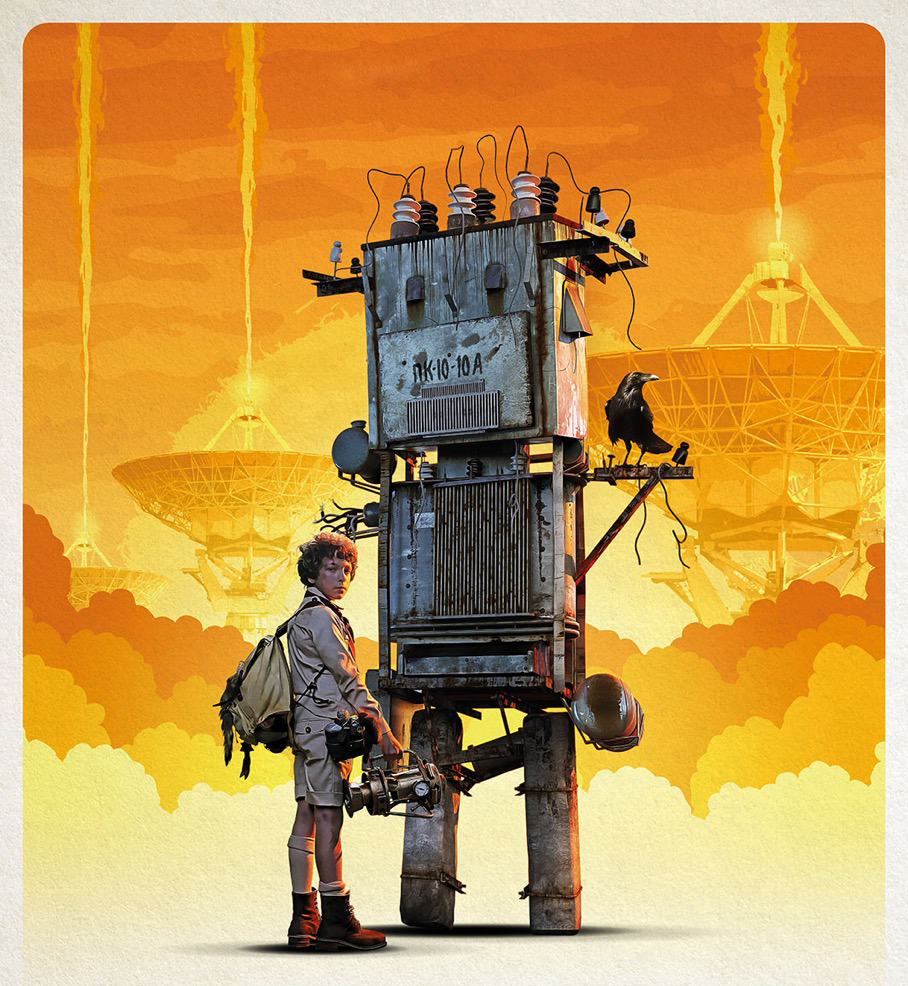 18. LEGEND OF CARPATHIANS
Action, History
Budget: private funds, the filmmakers have not revealed the the source
Director: Serg Skobun
Cast: Valeriy Kharchyshyn, Mariia Yaremchuk, Mykhailo Hrytskan, Bohdan Lastivka
Synopsis:
Oleksa Dovbush is a Carpathian folk hero with excellent fighting skills and the ability to predict the future. He was left an orphan as a small boy when a local lord murdered his mother. After spending his childhood in exile in the mountains, Oleksa returns as a grown man, gathers followers, and begins a crusade to avenge his mother's death. But destiny has other plans for him.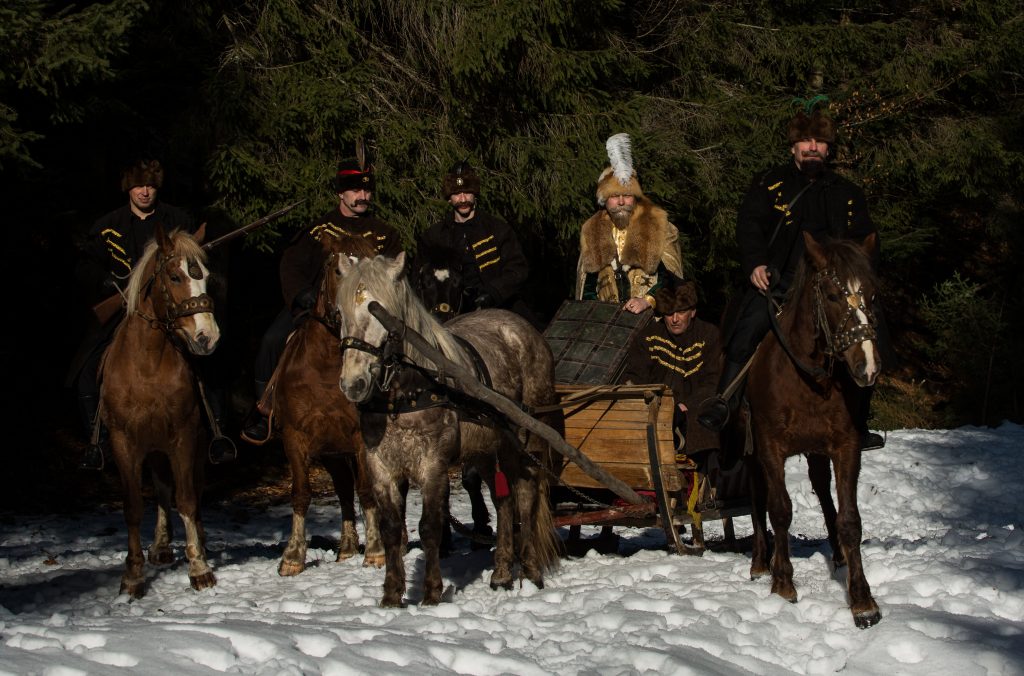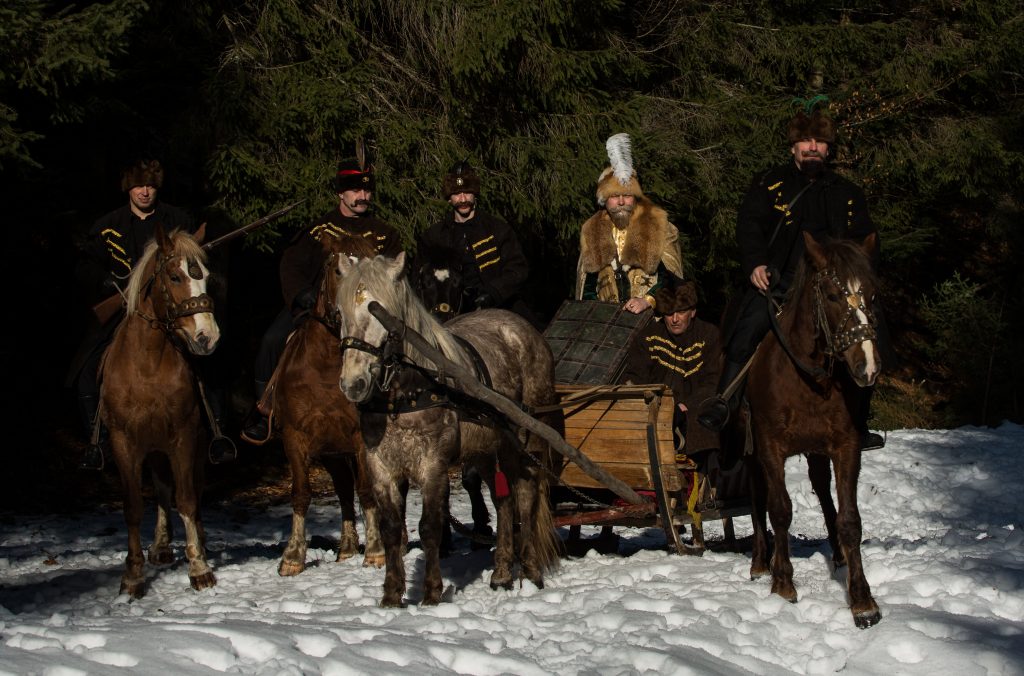 19. SWINGERS
Comedy
Budget: private funds, the filmmakers have not revealed the source.
Co-production: Ukraine, Latvia
Director: Andrejs Ekis
Cast: Olha Poliakova, Dariia Astafeva, Oleksii Vertynskyi, Liubomyr Valyvots, Mykhailo Kukuiuk, Anna Salivanchuk, Viacheslav Dovzhenko
Synopsis:  A rich alpha male is bored in the company of his girlfriend, who seems to love his money more than him. He offers her a sexual experiment: swinging. Meanwhile, a pulmonologist comes home and his wife, in a dressing gown and hair curlers, demands sex, for which he has neither the will, nor the strength. Where will their swinging experiment lead? It's worth mentioning that the film was released in Lithuania this year and sparked a heated controversy.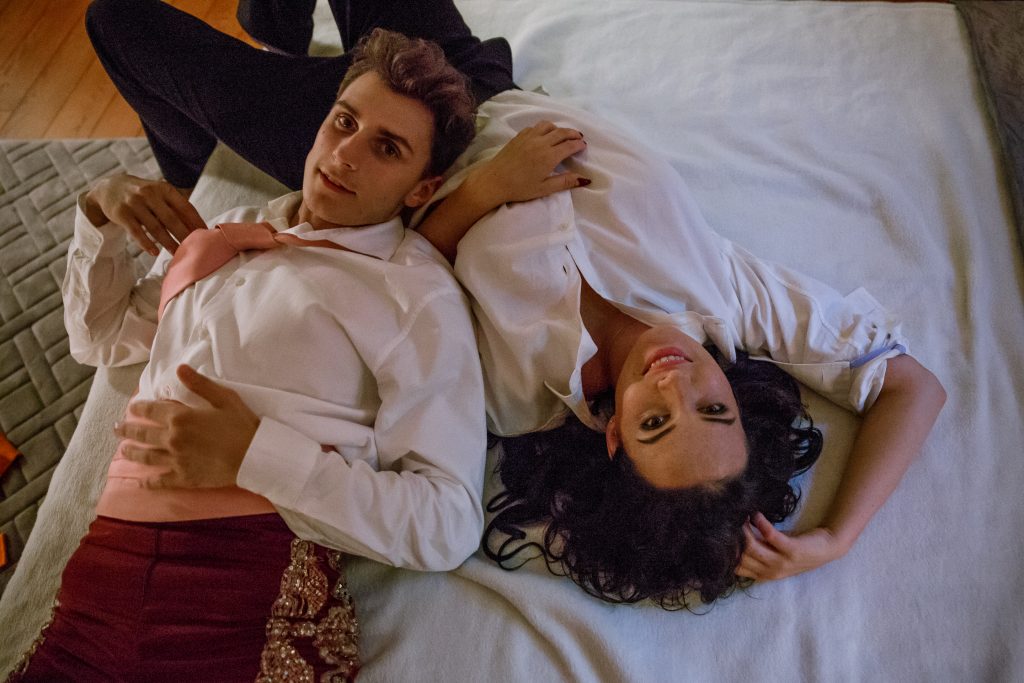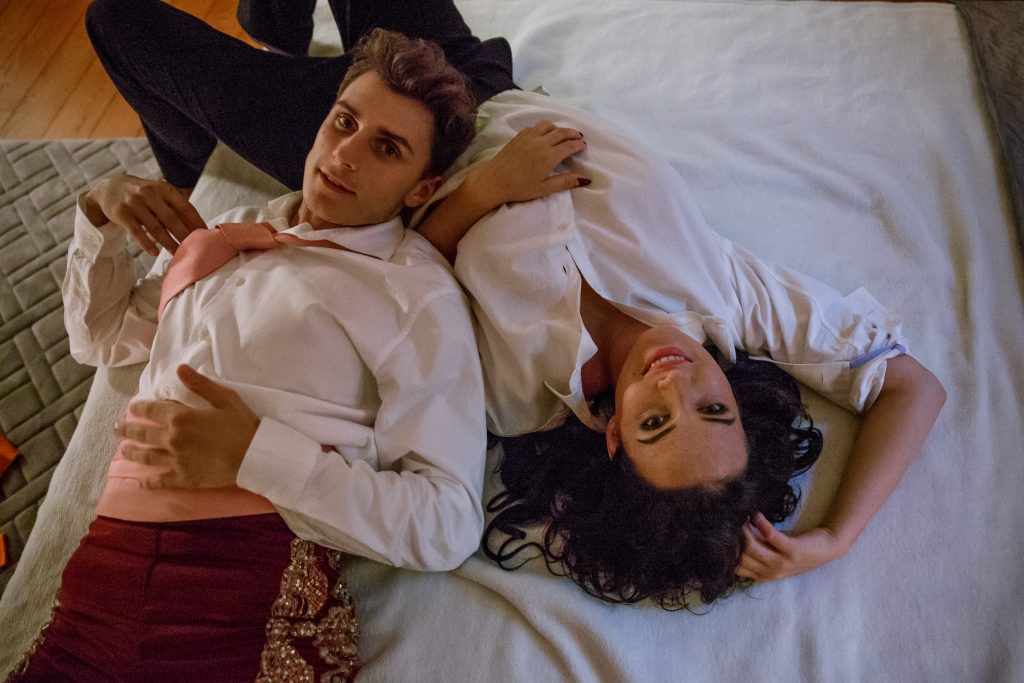 20. HERO OF MY TIME
Drama, Comedy
Budget: 15,990,400 UAH – Ukraine (with support from the Ukrainian State Film Agency)
Director: Tonia Noyabrova
Cast: Yevhen Bushmakin, Oleh Shevtsov
Synopsis: Young Zhorik is a newcomer trying to make it in the big city. To him, a luxurious city life and the country's newly proclaimed European values seem very tempting and available. During his comic attempts to fight Soviet-style bureaucracy, break the routine of ridiculous low-skill jobs and climb the wall separating people like him from the capital's 'upper class', Zhorik realizes there is no sweet without sweat.
21. THE THREE OF US
Western, Drama
Budget: 18,659,899 UAH – Ukraine (with support from the Ukrainian State Film Agency)
Director: Ivan Kravchyshyn
Cast: Artemy Egorov, Roman Yasinoskyy, Ievgen Pidnebesnyy, Alina Kovalenko
Synopsis:
A Red Army convoy transporting a large amount of cash is apparently ambushed by anarchists led by Nestor Makhno. The Red Army organizes an attack to eliminate the anarchists. Three soldiers — two from the Red Army and one anarchist — survive, reconcile their differences, and join forces against the Red Threat.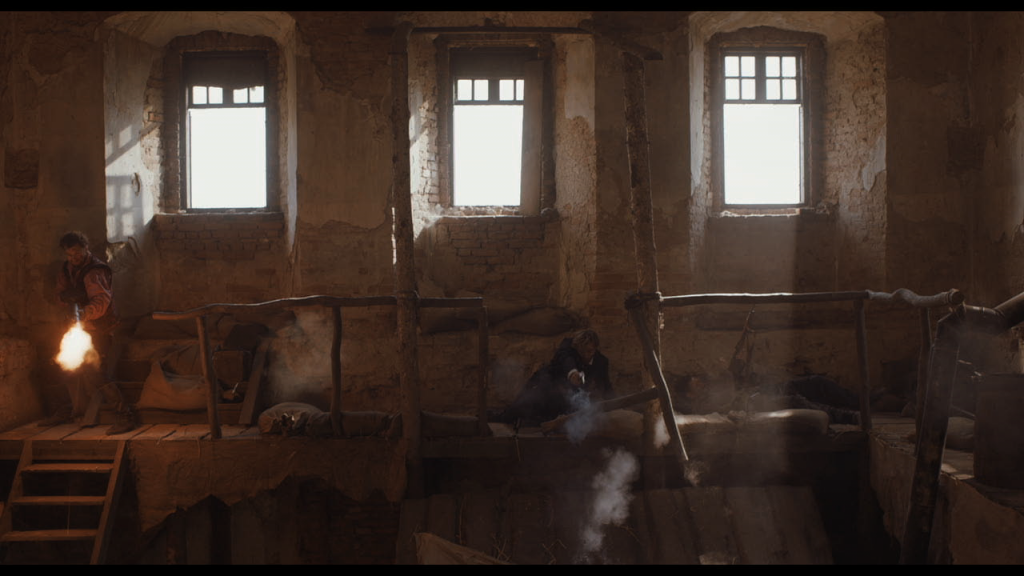 22. THE DEAD MAN'S PATH
Black comedy
Budget: 17,996,998 UAH – Ukraine (with support from the Ukrainian State Film Agency)
Director: Heorhii Fomin
Cast: Mykola Veresen, Mykhailo Zhonin, Yevhen Matvienko, Les Pidderevyanskyy, Andrii Sereda, Myroslav Kuvaldin
Synopsis:
Mykola Veresen dies on set while playing Ivan the Terrible. His bad karma transforms him into the bloody murderer he played and he falls into Sheol, the common grave for the dead. Time flows differently here and the only feelings left are fear and pain. In hell, Mykola becomes a puppet in the long confrontation between white and black vampires.
23. WHEN THE TREES FALL
Drama
Budget: 23,047,094 UAH – Ukraine (with support from the Ukrainian State Film Agency), Poland, Macedonia
Director: Marysia Nikitiuk
Cast: Sonya Halaimova, Anastasiia Pustovit, Maksym  Samchik, Mariia Svizhynska, Petro Pastuhov, Mariia Trepikova, Eugen Grigoriev, Aelita Nazarenko, Ivan Blindar, Volodymyr Djura, Alla Samoylenko, Vadym  Kovaliov, Volodymyr Bezrodnikov, Oleksandr Balaban
Synopsis: In a godforsaken village in Ukraine, a rebellious little girl learns about life by watching her teenage cousin's romance with a young criminal. But when he flees after a murder, her cousin is forced to marry someone else. The little girl comes to understand how important it is to fight for your dreams.
24. BRAMA
Mystical thriller
Budget: 17,441,332 UAH – Ukraine (with support from the Ukrainian State Film Agency)
Director: Volodymyr Tykhyy
Cast: Irma Vitovska, Vitalina Bibliv, Yaroslav Fedorchuk, Dmytro Yaroshenko, Dmytro Tuboltsev
Synopsis: This is the story of a family that lives inside the Chornobyl exclusion zone. Grandma Prisya, a friend of water nymphs, eats hallucinogenic mushrooms and claims to have personally stabbed 12 SS soldiers to death during World War II. She lives together with her divorced and chronically ill daughter Slava and grandson Vova. Unexpectedly, their lives are interrupted and Grandma Prisya receives a mystical warning about an impending catastrophe.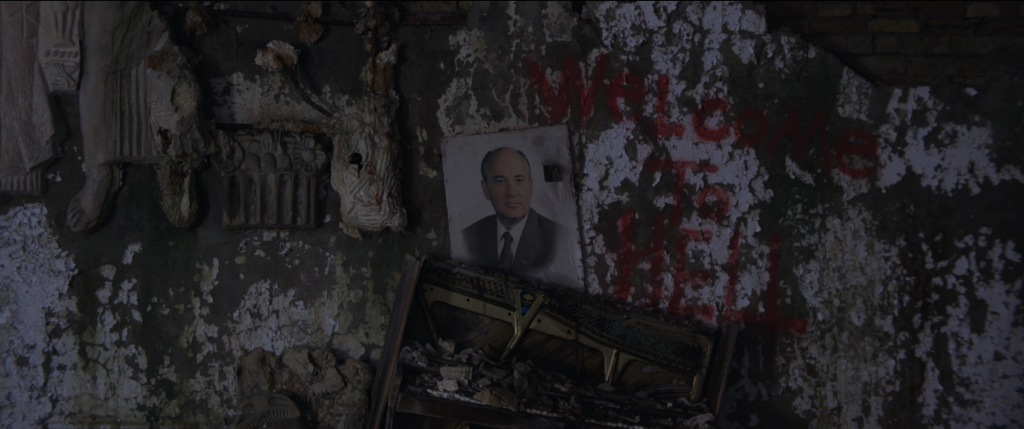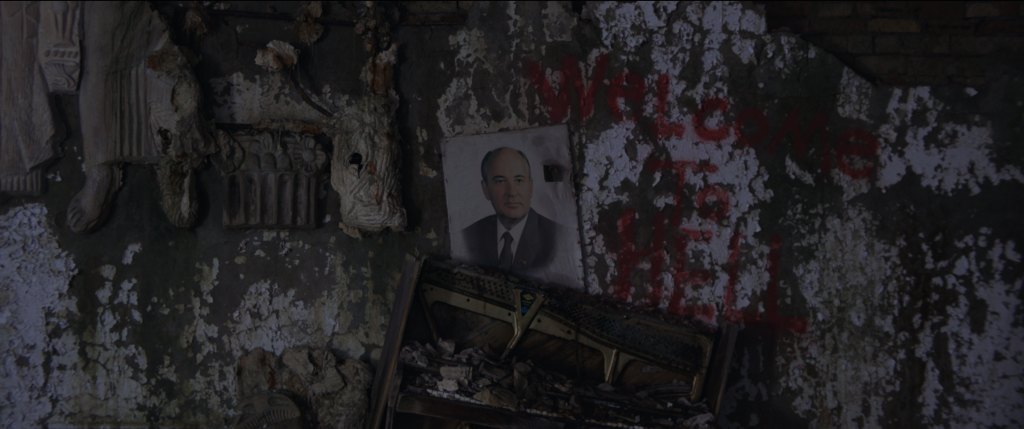 25. NOBLE VAGABONDS
Comedy
Budget: 37,000,000 UAH – Ukraine (with support of the Ukrainian State Film Agency)
Director: Oleksandr Berezan
Cast: Ivan Sharan, Yurii Khvostenko, Iryna Gryshak, Ksenia Nikolaeva, Oleh Primogennov
Synopsis: This is the comic story of two Lviv residents, Bohdan and Myroslav, who live by the slogan: "Love Lviv, women and jokes." To make their life exciting, these noble vagabonds resort to various odd adventures, while still remaining positive characters. Unexpectedly, they become the guardians of a young girl, Christy, and their adventures grow even greater. The film is set in Lviv in 1938-39.
26. MORENA
Erotic horror, mystical
Budget: 39,000,000 UAH – Ukraine (with support from the Ukrainian State Film Agency)
Director: Sergii Alyeshechkin
Cast: Iryna Hromadska, Taisia-Oksana Schuruk, Ilya Valyansky
Synopsis: This film tells the story of a young couple, Anya and Yura, who come to visit their parents in a Ukrainian village in the Carpathians. During the celebration of Ivan Kupala, a girl named Ivanka — whose nickname is Morena — charms Yura. Strange and mystical events occur between the two lovers after meeting Morena. Then a conflict breaks out between the girls, leaving a trail of blood in its wake. This enmity will change their souls forever.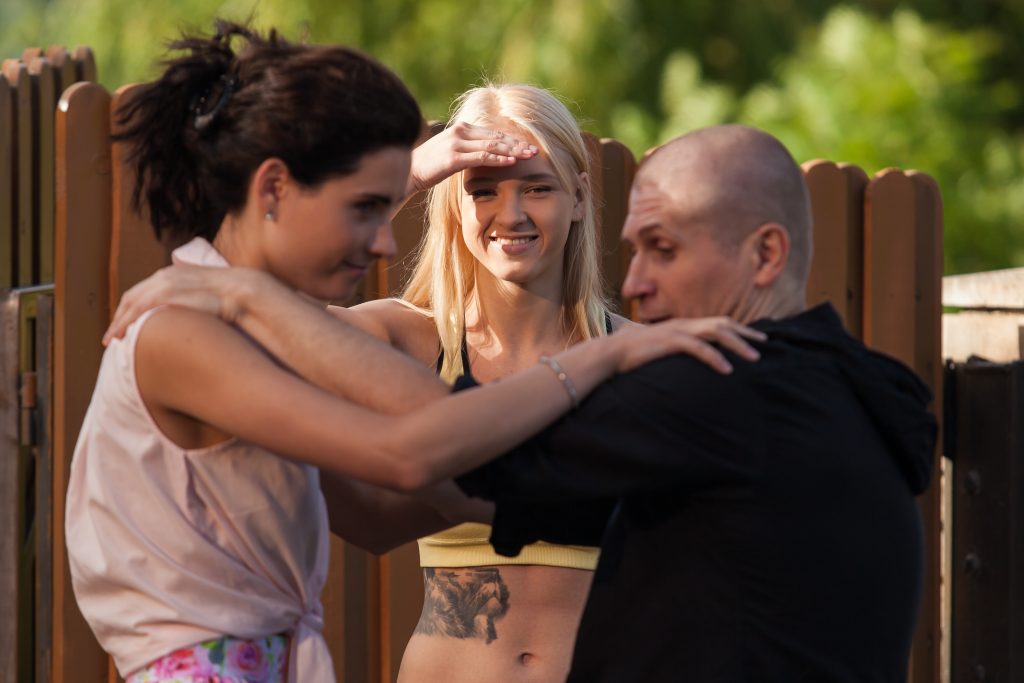 27. CALL SIGN 'BANDERAS'
Military Detective
Budget: 40,000,000 UAH – Ukraine (with support from the Ukrainian State Film Agency)
Director: Zaza Buadze
Cast: Oleh Shulga, Yuliia Chеpurko, Oleh Voloschenko, Sergii Lefor
Synopsis: In 2014, during the war in eastern Ukraine, a group of scouts, led by experienced captain Anton Saienko (call sign 'Banderas'), tries to prevent sabotage and neutralize a Russian saboteur named Khodok. The task is complicated by the fact that the events take place in Banderas' native village.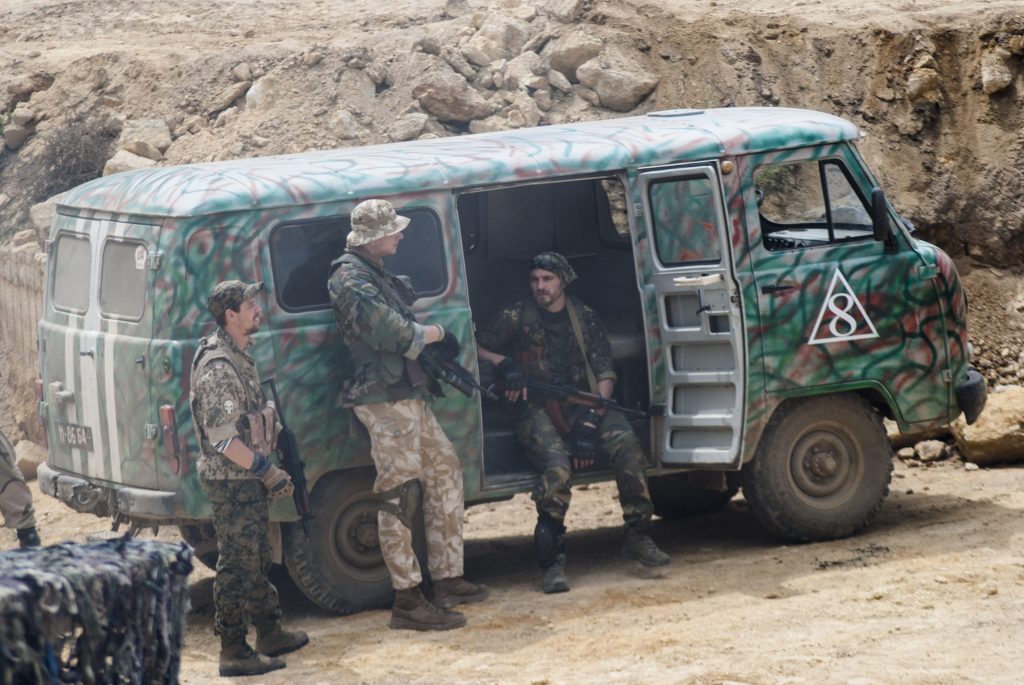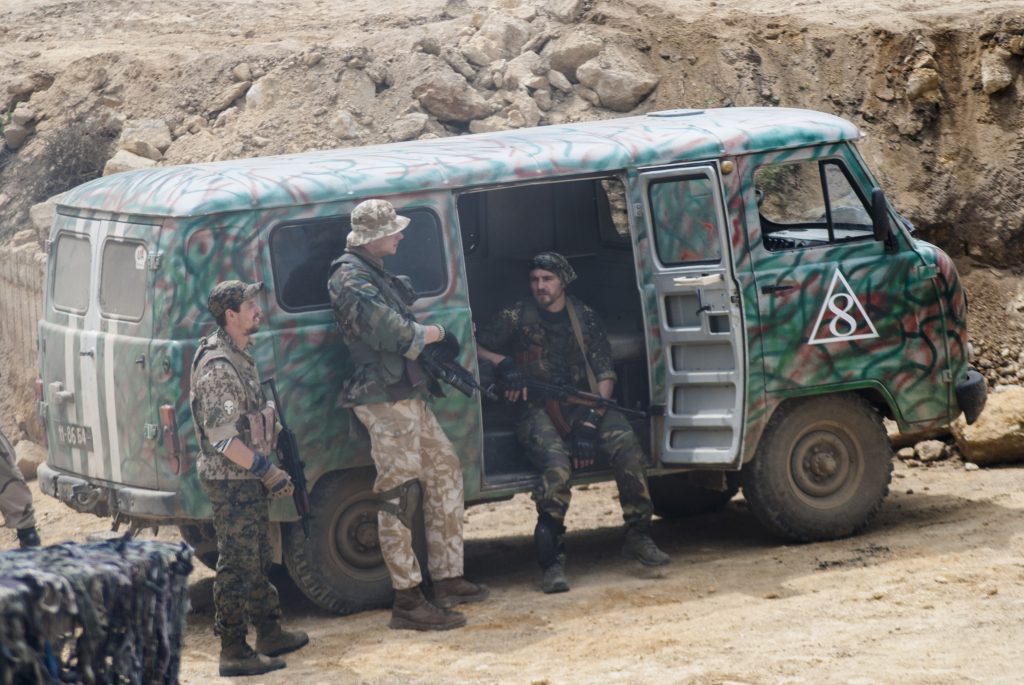 28. CHERKASY
War Drama
Budget: 39,841,862 UAH – Ukraine (with support from the Ukrainian State Film Agency)
Director: Tymur Yashchenko
Cast: Dmytro Sova, Yevhen Lamah, Roman Semysal, Oleh Shcherbyna
Synopsis: The film is based on a true story. In 2014, the trawler 'Cherkasy' was blocked by Russian occupation forces in the bay of Donuzlav during the annexation of the Crimea. The crew of the ship resisted the enemy for 3 weeks.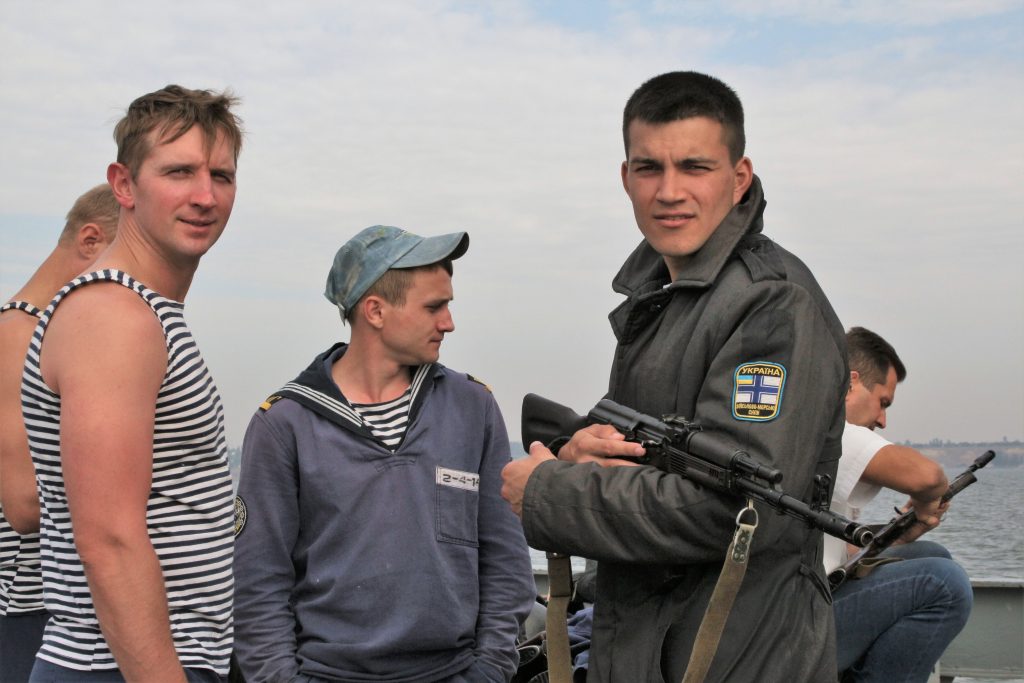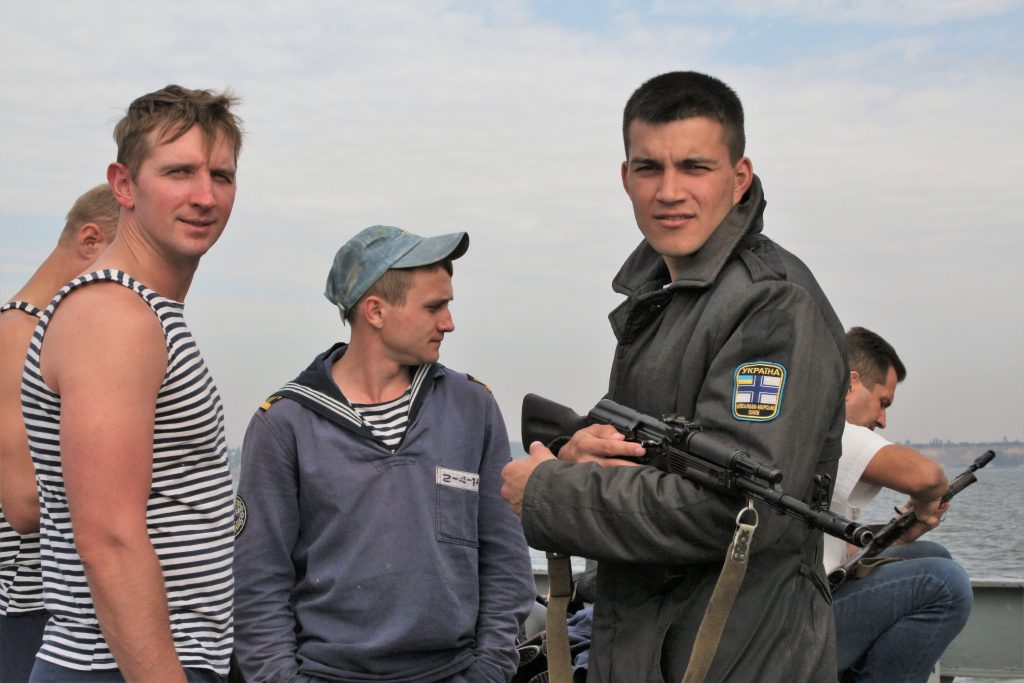 29. 13 BUS
Mystical Drama
Budget: 17,552,509 UAH – Ukraine (with support of the Ukrainian State Film Agency)
Director: Oleksandr Bezruchko
cast: Sergii Strelnikov, Iryna Melnik, Oleksii Vertinskii.
Synopsis: Talking to a woman waiting for the non-existent 13 bus at a bus stop becomes a turning point in the lives of all her interlocutors. Some of them do not see the woman, but feel her presence. She sees all the inhabitants of the city and finds the right words for everyone. But is there anyone among them who will help her find the answer to another question: who is she and why do all her interlocutors disappear?
30. STASIS
Drama
Budget: 1,014,000 EUR – The main production company is Lithuania's Studio Uljana Kim, which works in co-production with Ukraine's ESSE Production House (with support from the Ukrainian State Film Agency) and France's Rouge International as well as Kvedaravičius' own production company, Extimacy Films.
Director: Mantas Kvedaravičius
Cast: Rita Burkovska, Hanna Bilobrova, Mehdi Mohammed, Garip Oezdem
Synopsis: The film is based on a three-year anthropological study of outcast communities of Odessa, Istanbul and Athens. A story of love and crime is born. The characters are Mehdi, the owner of a Sudanese cafe, the Kurdish gangster Garip, and two Ukrainian friends — Sofia, who creates icons, and Anna, who works in a brothel.