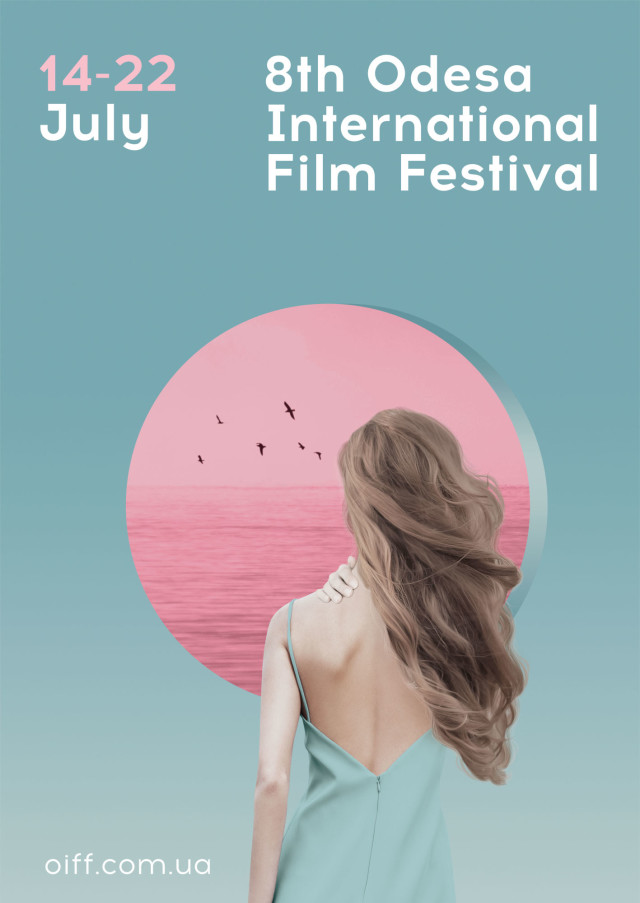 My Happy Family, A Young Girl In Her Nineties, Spoor
By Yevgeniya Seleznyova
The last competition day was a perfect ending to the festival, with all the movies turning out to be really great. If every festival day was like today, I wouldn't mind if it lasted forever — or at least one more week.
My Happy Family — one more story of a woman finding freedom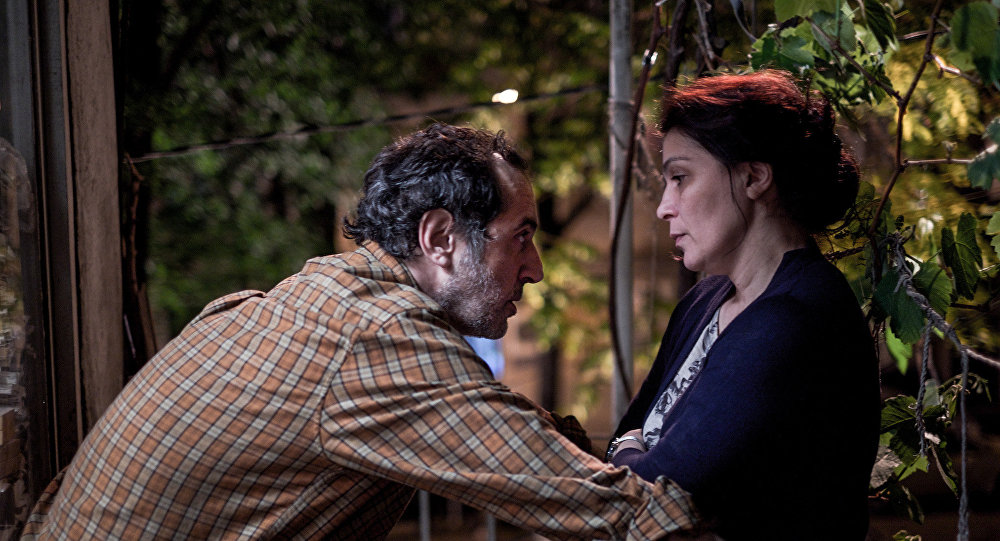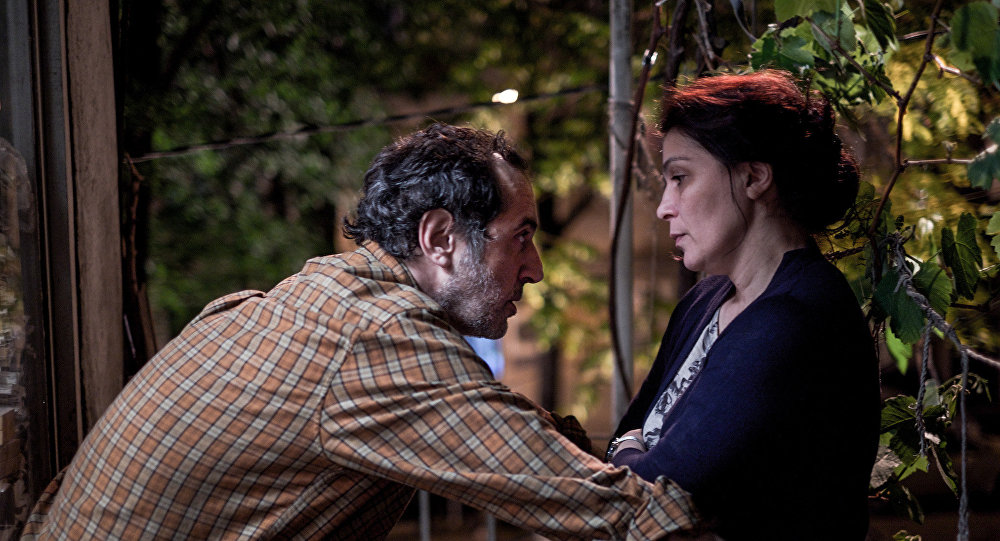 This is the second OIFF film about a woman finally getting tired of her big and noisy family (the first was Requiem for Mrs. J. back on day 5). My Happy Family has almost the same beginning, except this time the protagonist's husband is still alive and quite controlling in his behavior.
Unlike Requiem, My Happy Family is a positive, lively story. The main character, Manana, is an intelligent person, a teacher who has nothing to worry about in terms of her family — it's just that she is unhappy. So, she decides to fix this, by creating a separate space for herself, listening to music as loud as she wants, having a cake for dinner without a special occasion, and finally spending some time on her own.
Although at first Manana's family is quite shocked, by the end they are able to understand her wishes and respect her decision — because sometimes love is about letting go, too. A light, well-done movie filled with kindness, soft humor and philosophy. Highly recommended.
A Young Girl In Her Nineties — possibly one of the best documentaries I've ever seen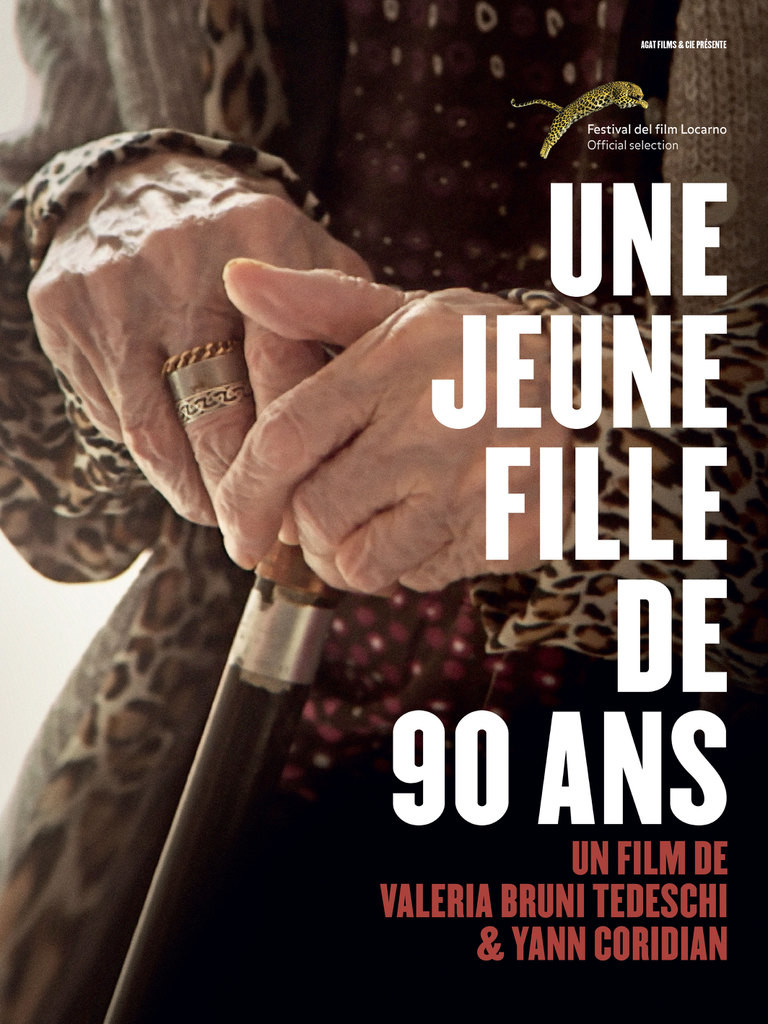 Though I haven't seen quite so many, this film is possibly one of the best documentaries I've ever watched. It has moved me to tears, raising so many important issues, such as inevitable aging followed by physical and mental decline, loneliness, and the relationship with one's own body.
Thierry Thieû Niang is a dancer who comes to different places that are very different from a ball room, and dances with people who aren't used to dance at all. A prison, a school, a hospital — and now, a geriatric center caring for people suffering from Alzheimer's disease. The film was shot during the five days of Thierry's workshop. Sudden, unexpected events unfold — see the film to find out what happens.
It is quite obvious that elderly people, especially those residing in nursing homes, suffer a great deal from loneliness and the lack of tactile contact. Thierry helps them with this problem: he comes, studies a person's movement (even if there is very little of it) and starts a dance based on this. His technique is reminiscent of contact improvisation which is quite popular now.
Moments of Thierry's communication with the patients, elderly people feeling alive again, sparkle returning to their eyes, are extremely touching. Not many feature films can portray such deep emotional reactions. So, my sympathies for tomorrow's awards ceremony are with A Young Girl In Her Nineties — this is what a documentary should be like.
Spoor — the perfect ending to the day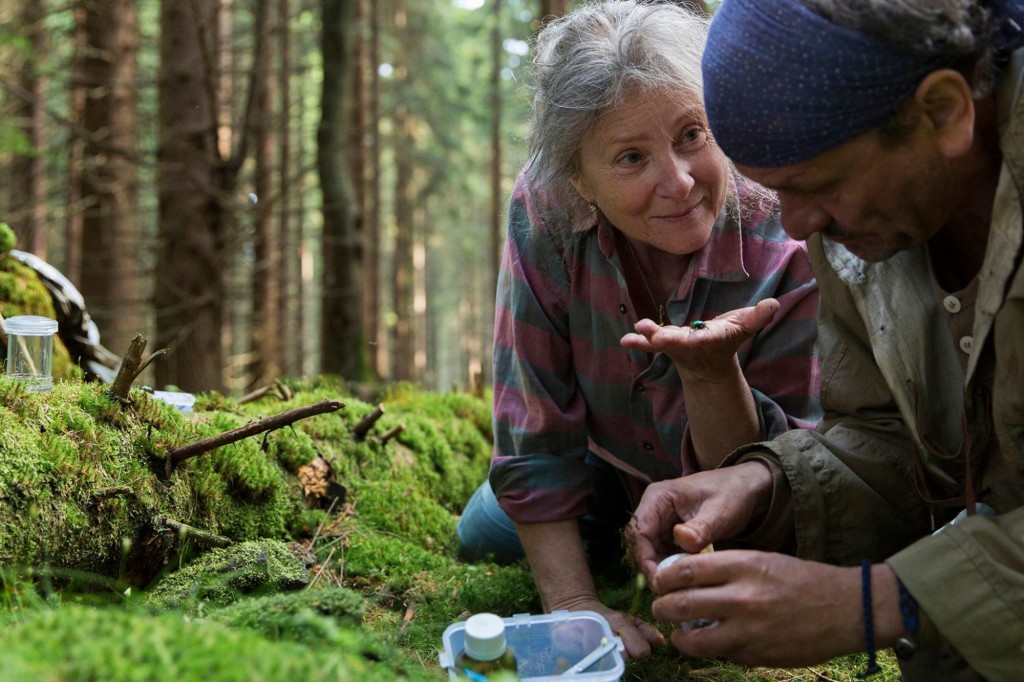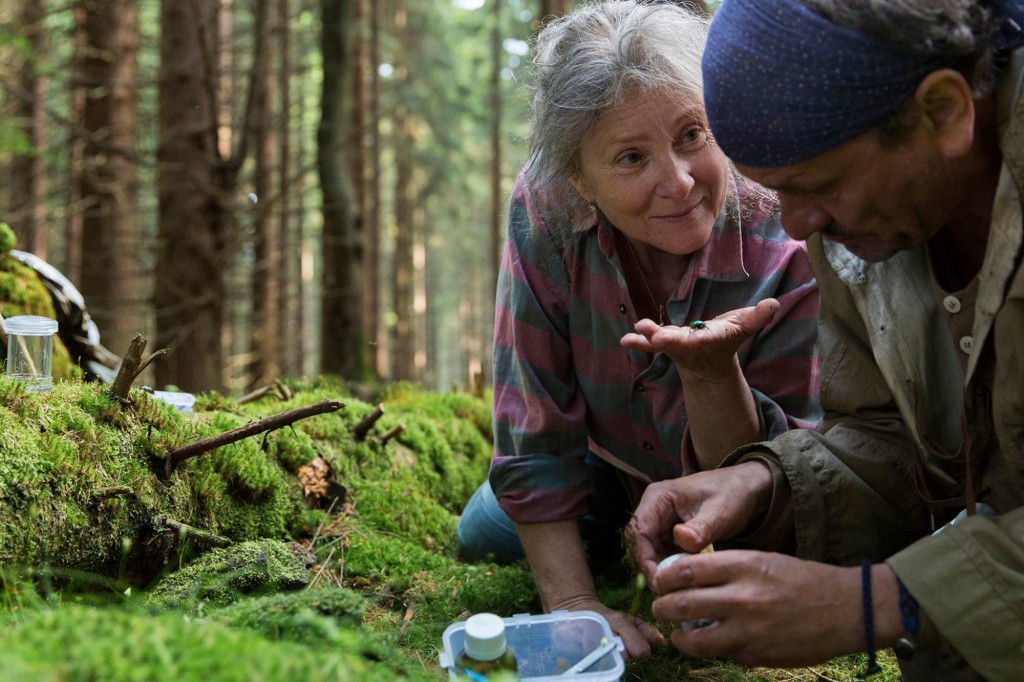 And for dessert I had Spoor by Agnieszka Holland, who came to Odessa herself to present her creation. A movie she describes as an "anarchic-feminist-ecological thriller with elements of black comedy and a fairytale, as well" is certainly a masterpiece. It has completely satisfied both my inner cinephile and my inner environmentalist.
All genuine fairytales are cruel and scary — and so is Spoor, but it is humorous and beautiful at the same time. Awarded with a Silver Bear for "opening new perspectives", it is more than a movie with a mission. It demonstrates all the best traditions of European cinema. If you feel disappointed by the festival's European movies, then you're welcome to watch Spoor — it might bring you great relief. Make sure you don't cook any meat the same evening though… You may lose the appetite for it after the viewing.
It's hard to believe my 7-day cinema marathon is coming to an end. How am I going to live now, without rushing to the Festival Palace, planning my schedule to be on time for the shuttle buses and making the difficult choices between films to watch? Well, I guess I'll be living as usual – but with the memory of a new unique and unforgettable experience. Besides, I can still watch Sofia Coppola and Francois Ozon tomorrow…
And the winner is?…
By Ulyana Dovgan
There's just one day left before the closing of the 8th Odessa International Film Festival, so the time has come to discuss the festival's possible victors. Every year, the Grand Prix Golden Duke goes to the greatest crowd pleaser. This year, it could be awarded to King of the Belgians, the fourth fiction feature of Jessica Woodworth and Peter Brosens. There can be surprises in the International Competition Program, but unfortunately, King of the Belgians is likely to win the Golden Duke from the feature In Between, directed by Maysaloun Hamoud.
This year, the judges' task of sharing sympathies among the films from the International Competition Program will be very difficult. The awards for Best Film, Best Direction, and Best Acting will probably be divided between My Happy Family directed by Simon Groß and Nana Ekvtimishvili, Requiem for Mrs J. directed by Bojan Vuletić and Gabriel and the Mountain directed by Fellipe Barbosa.
The most interesting competition of the 8th OIFF is the National Nomination. The jury will be choosing between Strayed directed by Arkadii Nepytalyuk and Black Level directed by Valentyn Vasyanovych, although personally, I would give the prize to Dixie Land directed by Roman Bondarchuk. Serhiy Bukovsky's The Leading Role is the favorite in the European Documentary Competition.
The jury of the International Competition is headed by German director Christian Petzold, the recipient of the Silver Bear at the 62nd Berlin Film Festival, and the jurors are: Turkish actress Sibel Kekilli; the president of the Transilvania International Film Festival Tudor Giurgiu; film composer Evgeniy Galperin and actress Rimma Zyubina, winner of the Ukrainian Film Award Golden Dzyga for Best Actress in Taras Tkachenko's film The Nest of the Turtledove, the feature that received the Best Picture of the National Competition award at the 2016 OIFF. The jurors of the National Competition are French Film critic Сharles Tesson; Ukrainian director Nataliya Vorozhbit; Irish actor Aidan Turner, famous for his role as the dwarf Kili in the three-part fantasy film The Hobbit; and Zaza Urushadze, a Georgian director whose film Mandariinid was nominated for an Oscar and a Golden Globe as Best Foreign Language Film. The jury of the European Documentary Competition: British director and screenwriter Tala Hadid, Estonian director Marianne Kaat and Ukrainian director Roman Bondarchuk.