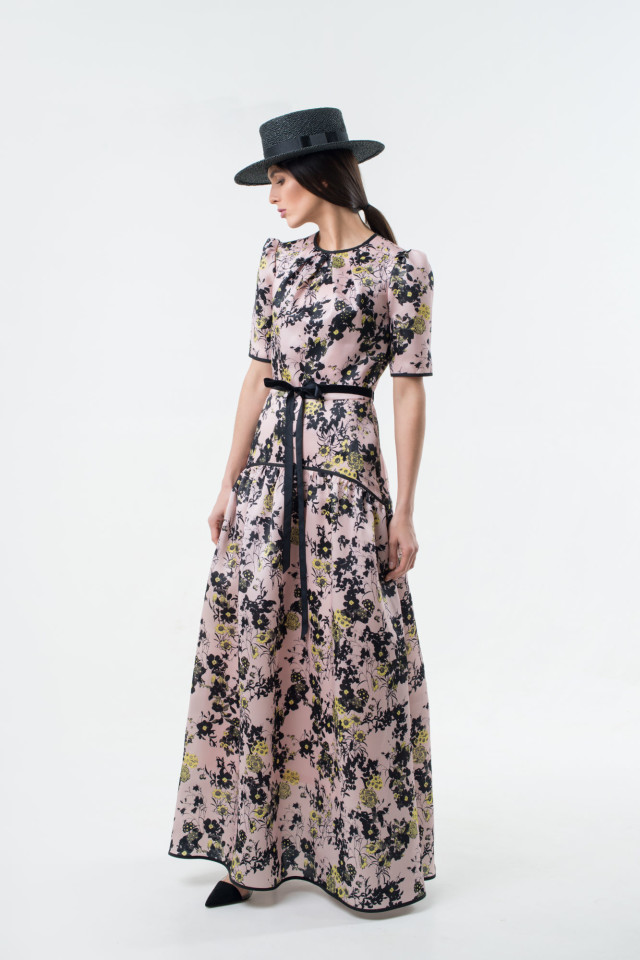 The insight that every new year brings new interesting young designers to the Ukrainian fashion-industry and that more Ukrainian designers are being discovered by foreign markets has become almost received wisdom. The Ukrainian fashion industry is indeed developing quickly with the most prestigious international media (Vogue magazine chief among these) writing about Ukrainian brands. In recent years buyers and international guests have flocked to fashion weeks all over Ukraine in greater numbers and have come away from the experiences satisfied. Ukrainian brands have taken part in the official program of the New York Fashion Week and Paris Fashion Week; have participated in professional trade shows such as TRANOI and in the program side-bar showrooms that typically take place during fashion weeks in the main fashion capitals. All this is an achievement not only for the individual brands, but for the industry as a whole. We should not hide the fact that these brands are still relatively few for the moment, but there is hope that their success will be shared by increasing numbers of brands in the near future.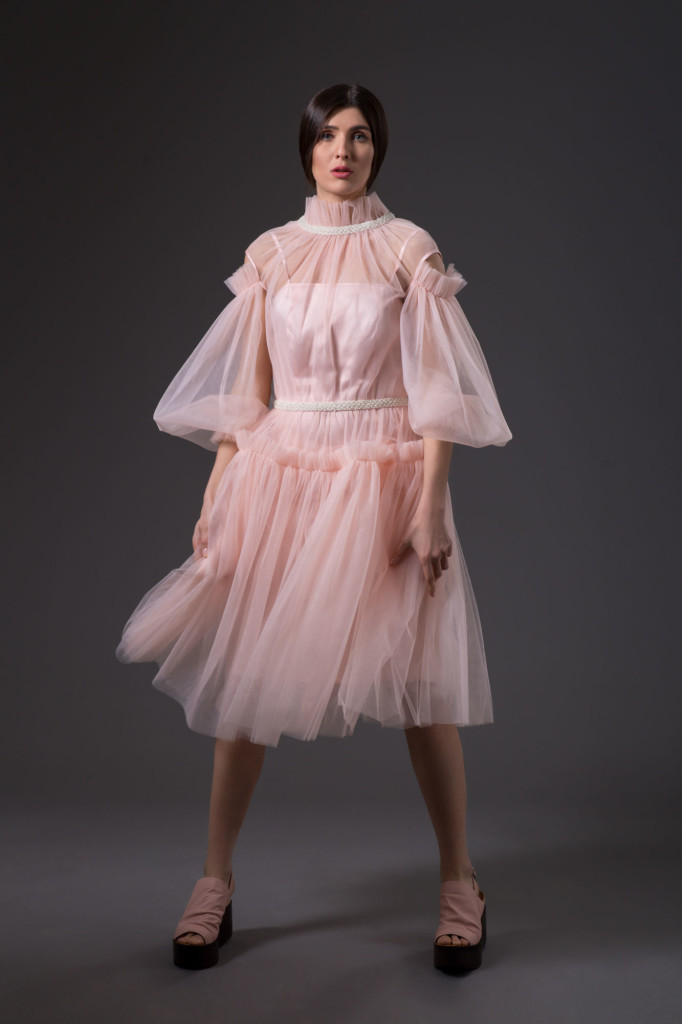 At this stage in the development of the industry, the Ukrainian scene is most interesting to European buyers for featuring myriad brands which mix couture techniques with prêt-à-porter collections. Sophy G is one such niche brand, founded in 2012, which features a distinctively featured balance of comfort and elegance along with more refined haute-couture elements. Its foundational value is the nurturing of a concept of femininity inspired by such eternal ideals of woman's beauty as innate confidence, the will to independence, internal power and an ultimate tenderness. A radical reinvention of the classic cut and traditional techniques in an innovative, sometime eclectic manner, brings Sophy G up to the level of high-end daywear, cocktail and evening-wear clothing. Every piece of the Sophy G brand reflects the deep vision of individual feminine style and never-compromising quality.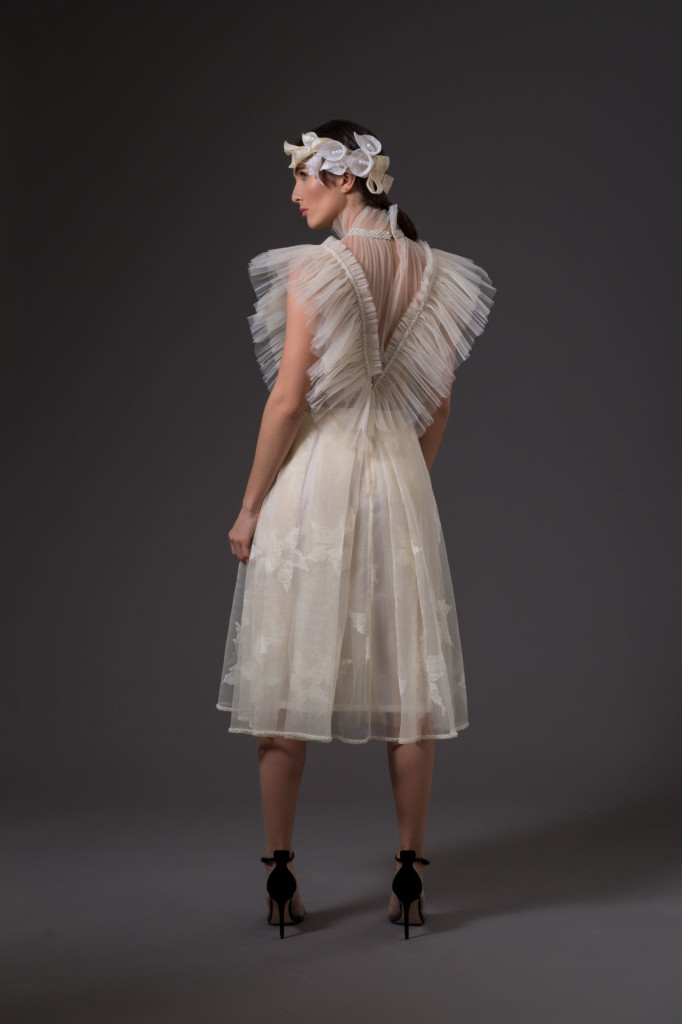 In creating their collections, they develop and use techniques which are characteristic of the haute-couture studio, with methods customarily used for working on opera costumes and for restoring historical dress. Creators deliberately do not want to reduce the cost of the product and do not use substitutes, paying attention to quality. The dresses are typically decorated with natural pearls, embroidery and semiprecious stones. Elena Geyder, the creative director of the brand, usually attempts to find rare laces, from which unique fabric can be created. Pleating is not done by machine work, but rather by using traditional techniques which are based on laying out of the fabric in the sort of mold that is used by the leading fashion brands. Each Sophy G collection contains many handmade details: flowers, brooches and belts that can be removed from the outfit to make it look more casual and fit for everyday wear.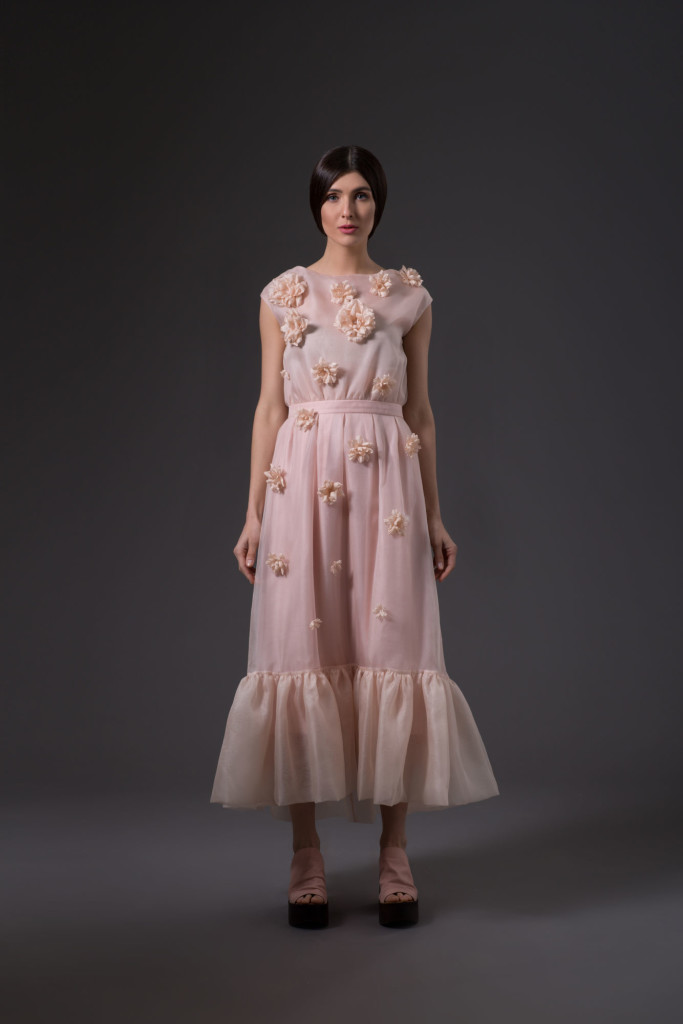 Sophy G collections are designed to serve the high principles of elegance, quality and style, and Natalia Gorbatyuk, managing director of the brand, has implemented an innovative after-sale service of wardrobe management to maintain those principles. These programs are one of the most important elements in positioning an essentially niche brand inside the luxury segment of the market. Thus the brand is not only beautiful and based in high quality values, it also features an admirable attitude to the client: quality of service, care and attention in the process of buying an object, and also follow-up care while wearing the dress.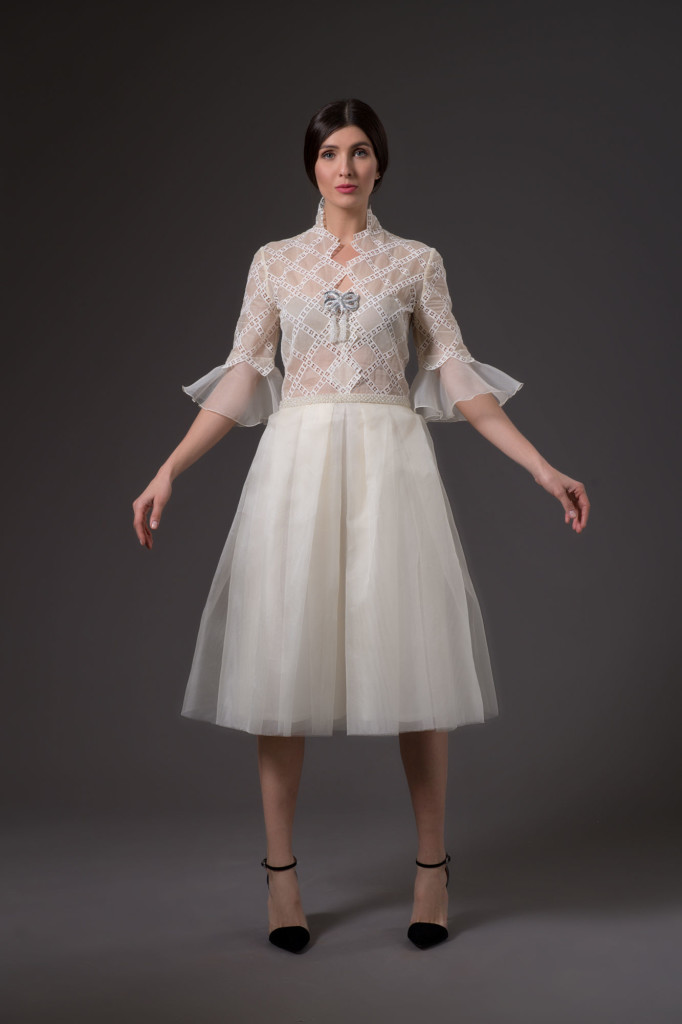 The brand's after-sale service launched exactly with this purpose in mind, the essence of which is that the client does not need to independently care for dresses, because they are sometimes so delicate and require special care that even basic dry-cleaning needs have to be carried out by a competent specialist. Thanks to this free follow-up option, customers can be sure that their favorite dress will last much longer, and at the same time, always look like new. Due to wardrobe management, customers do not need to worry about the change of seasons, as it implies a seasonal storage of clothes with care, so that only relevant seasonal pieces remain in the wardrobe.
Тania Tuka is the CEO of the Fashion Agency and a prolific fashion-blogger.