In 1966, the Israeli writer Shmuel Yosef Agnon was awarded the Nobel Prize in Literature for his book "A Guest for the Night". Set in the eastern Galician town of Buchach after the First World War, it is the story of a Jewish man who returns to his hometown only to find that many of his friends have been taken by war, pogrom, or disease. Despite this, he vainly attempts to assemble a congregation for a service in a local synagogue. Finally, the character returns to his home in Jerusalem. This article was written by the Communications Director of the Ukrainian-Jewish Encounter, an organization dedicated to Jewish-Ukrainian understanding. The Agnon Literary Center in Ukraine received support from UJE for its program "Agnon: Fifty Steps to Understanding".
"A Guest for the Night" is the confluence of Agnon's view of his people's past, present, and hopes for the future. In acknowledging his work, the Nobel Prize committee noted, "Agnon's unique quality as a writer is apparent chiefly in the great cycle of novels set in his native town of Buczacz [Buchach], once a flourishing center of Jewish piety and rabbinical learning, now in ruins. Reality and legend stand side by side in his narrative art". Agnon is regarded as one of the central figures of Hebrew-language literature, and his hometown in western Ukraine played a pivotal role in his works. Yet the writer remains an enigma in the land of his birth.
But now a new generation of Ukrainian writers is returning Agnon to Ukraine by going back to his roots. They are looking at Buchach with fresh eyes — much as Agnon himself did when he returned to his hometown on a short trip in 1930.
"The Key in the Pocket" is a collection of nine essays written by Yevheniya Senik, Sophia Andrukhovych, and Andriy Lyubka, who participated in short-term literary residencies in Buchach in August, September, and October of last year. The residencies were part of a larger project called "Agnon: Fifty Steps to Understanding" undertaken by the Agnon Literary Center in Buchach to commemorate the fiftieth anniversary of Agnon winning the Nobel Prize.
Mariana Maksymiak, the center's director, says one of the goals of the project and residency was to unveil the rich cultural legacy of Ukraine's smaller cities.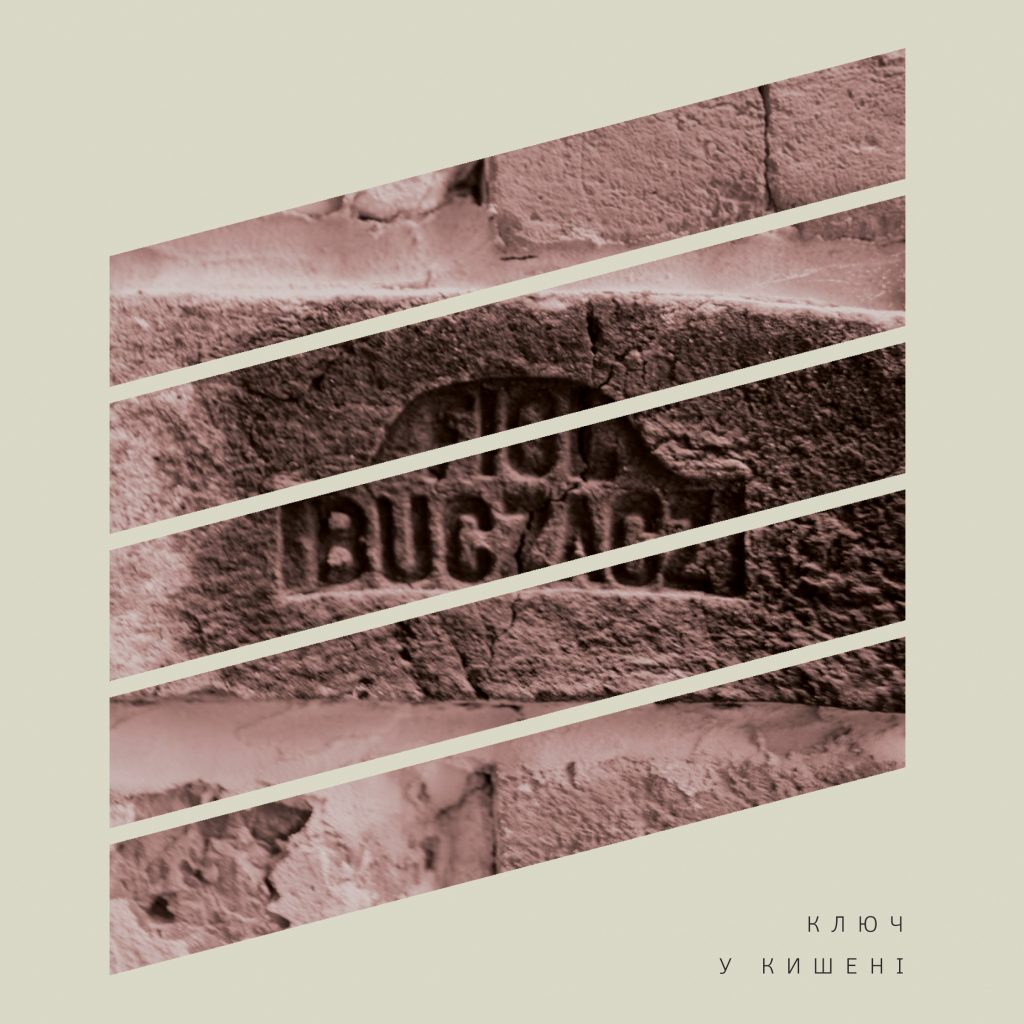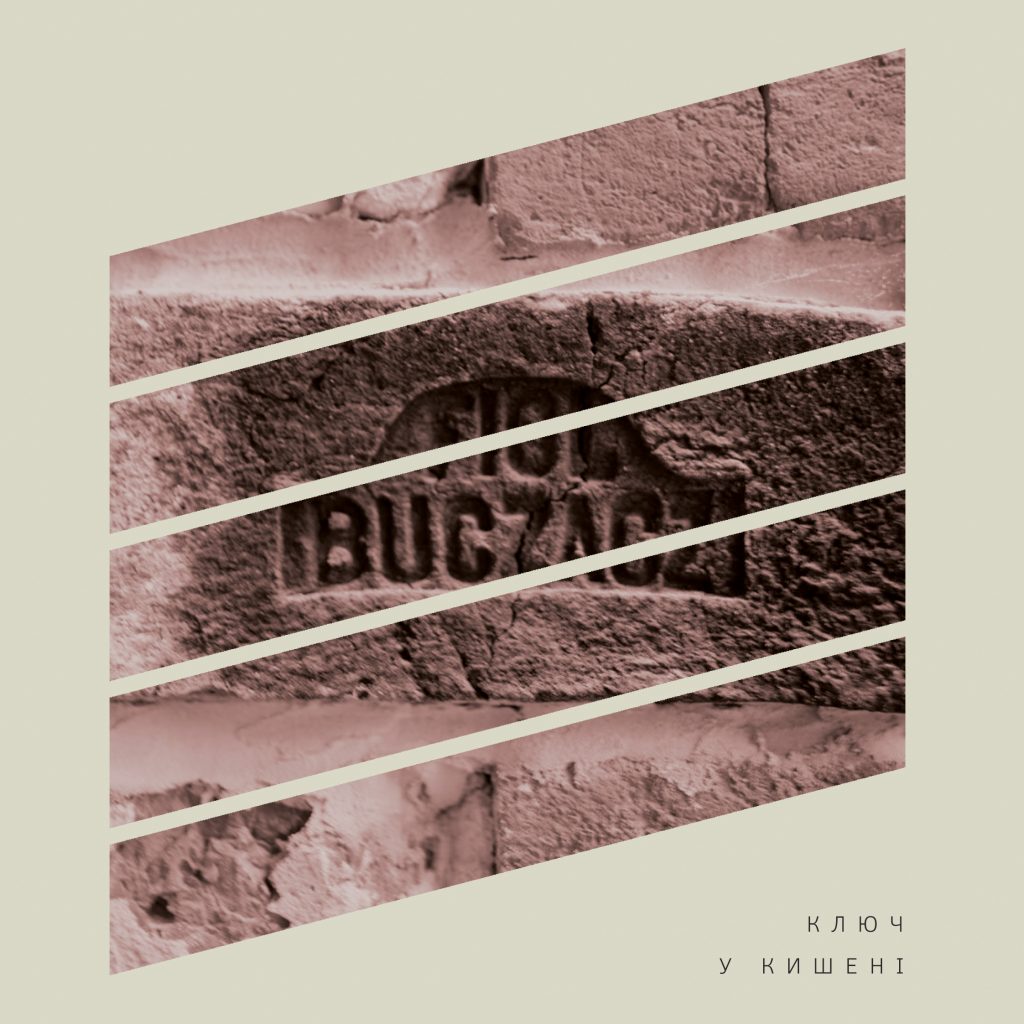 "Halychyna [Galicia] is a territory of infinite stories, infinite biographies, and each of them is interesting", she said while presenting the book of essays at Kyiv's Arsenal International Book Festival in May. "World War Two crossed out the lives of many…the mission is to return Buchach to Ukraine's cultural map".
One of the requirements of the residency was that the Ukrainian writers were to have read "A Guest for the Night" so they could recreate in their minds Buchach — called "Shibush" in the novel — as seen by Agnon and its residents during the interwar years.
Yevheniya Senik was the first writer to visit Buchach. The invitation came when she had just completed a Jewish Studies program at western Ukraine's Ostroh Academy, where she learned, among other subjects, Ancient Hebrew.
She arrived in Buchach in August, in the same month Agnon had eighty-six years before for a brief visit.
Agnon had left his hometown in 1908 for Ottoman Palestine when he was not quite twenty. He lived for a time in Germany (1912-1924) and returned to Buchach twice in 1913, before and after his father's death. He made another trip in August 1930, when he toured Galicia. He spent seven days in Buchach and never returned. He died in Tel Aviv in 1970.
"Agnon's texts were a revelation", said Senik. "He worked at a time when new words in Hebrew were still being created. He was a creator of words. There are words in Agnon that are only his. And you have to understand that to read Agnon in the original, this is joy".
Senik, who is from Luhansk, a region of Ukraine currently under the control of Russian-backed separatists in Moscow's war against Ukraine, noted the Buchach trip touched her in an unexpected way.
"Through Buchach, [Agnon] became closer to me because I am originally from a small village in Luhansk. At this moment I can't go home, and I very much miss home. When I came to Buchach, I felt, to a certain degree, at home. And through his texts, Agnon became my friend".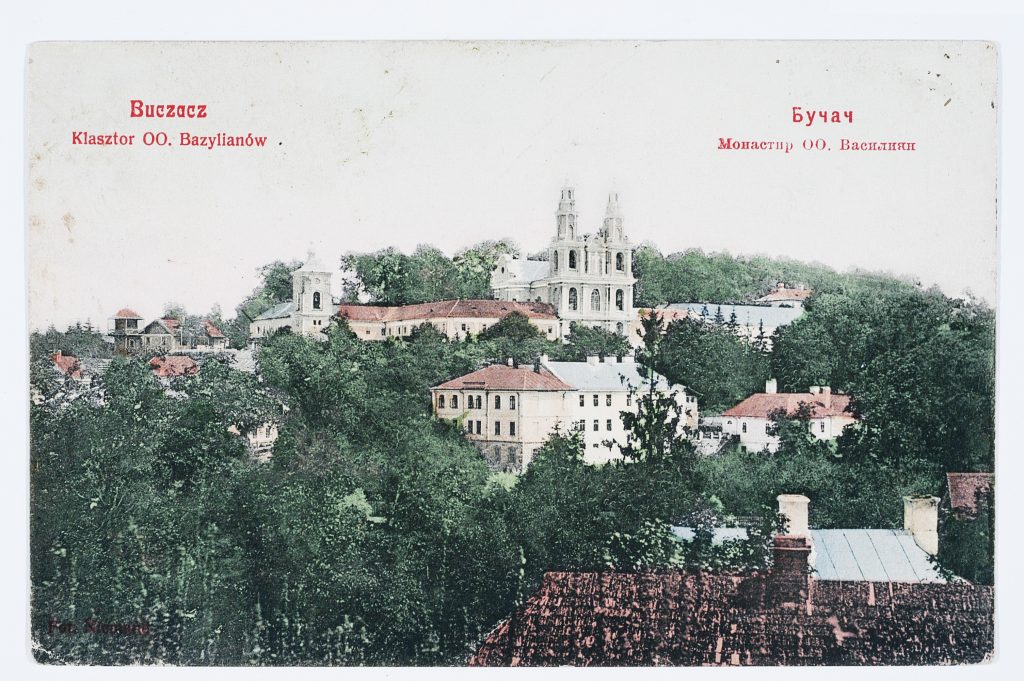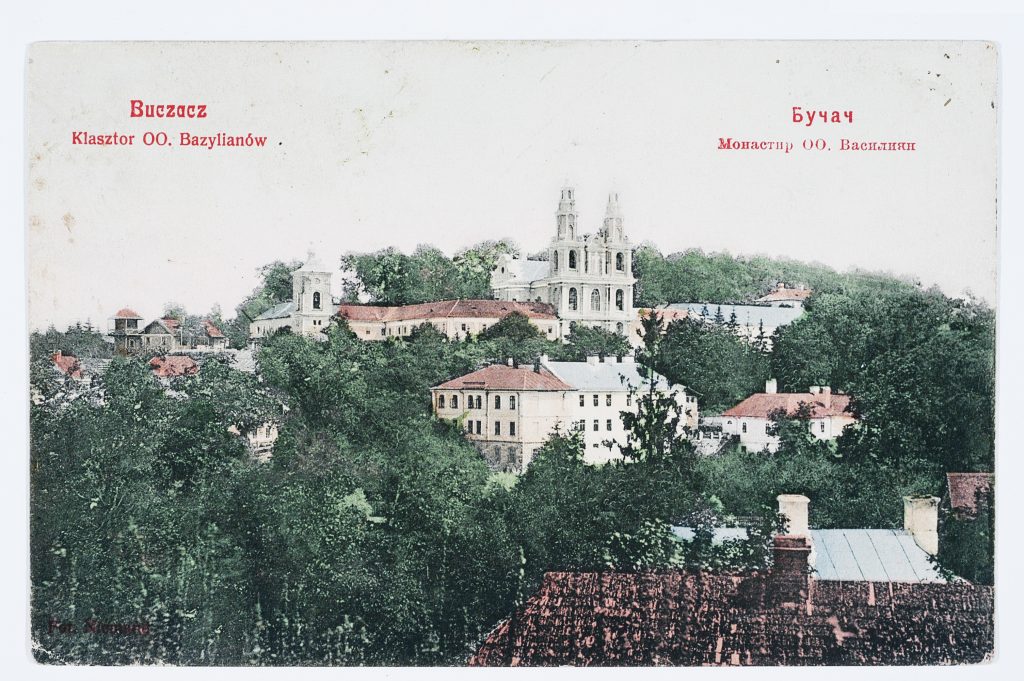 Sofia Andrukhovych is the author of "Felix Austria", a Ukrainian bestseller that has been translated into several European languages. She is originally from Ivano-Frankivsk, some seventy kilometers from Buchach.
"The city opened from the inside, the city invited me in", Andrukhovych said of her residency. "When I think of that experience, I understand this was one of the most unforgettable trips I've taken".
Andrukhovych said she felt she was a participant in Agnon's novel, keenly feeling the main character's sadness as he returns to the city of his birth and sees how it has changed, and not for the best.
Contemporary Buchach, however, is special in that it remains a provincial city where "we can at the same time see the influences of large subjects and micro-stories", Andrukhovych said. "We can take the stories of the shtetl, the Jewish cities in western Ukraine… and see what happened during the Soviet period and see how this looks today".
"These are stories of the conscious and unconscious", she added.
It is the unconscious that Andriy Lyubka writes about in one of his essays, "Galicia, The Undiscovered Troy", which also appears in his latest collections of short stories, "Saudade".
He notes that the week he spent in Buchach allowed him to take two trips at the same time.
"I was in Buchach in 2016, but reading Agnon's book, I [went back] almost a century. It was interesting to compare these two cities: the real Buchach of today and the mysterious, mystical 'Shibush,'" he said. "Reflections on Buchach are impossible without a wider context. This is like a glass in an eyepiece, through which you can view all of Galicia. Buchach and Galicia were lucky that they had such a chronicler-writer as Agnon, but also Agnon was lucky to have in his life Galicia and Buchach, without which he would not have formed as a writer and thinker".
"A Guest for the Night" was published in 1939, before the outbreak of the Second World War. Even though Agnon ventured into new literary territory in new Jewish lands, his longing for Buchach in place and time reverberate throughout his writings. In the final years of his life, Agnon feverishly worked on a series of stories about Buchach, which appeared in newspapers and literary supplements. "A City in its Fullness", an English-language collection of those stories, was recently published by The Toby press.
Natalia A. Feduschak is the Director of Communications of The Ukrainian Jewish Encounter.