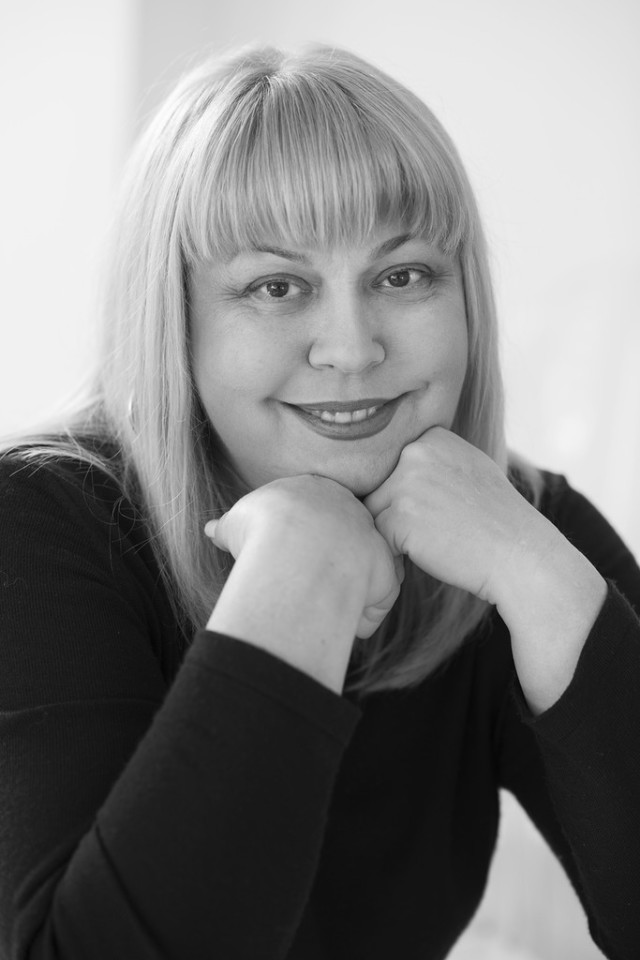 This year, the festival "Jazz Koktebel" celebrates its 15th anniversary. It is by far the oldest and largest open-air jazz festival in Ukraine.
This year, the festival "Jazz Koktebel" celebrates its 15th anniversary. This is the oldest and largest open-air jazz festival in Ukraine. Throughout its history, the festival has experienced many upheavals and changes, ranging from a change of concept to a change of location. Initially, it was held in Koktebel, but after the annexation of Crimea, the organizers had to move it to the Ukrainian mainland. The organizers chose Odessa region and while at first, the festival was held in Zatoka, for the last 2 years it has been based in Chernomorsk, a small and cozy resort town about 30 kilometers from Odessa. Musically, the "Jazz Koktebel" has undergone some serious changes since that first festival. Initially, it had focused its attention more on jazz music, but now the umbrella is wider and includes a variety of modern music, much of it being electronic in character. The list of stars who have performed at the Jazz Koktebel is very impressive: Stanley Clarke, Billy Cobham, De Phazz, Red Snapper, Mamanet, Rekevin, Karl Frierson, Archie Shepp, Richard Galliano, Geoffrey Oryema, Parov Stelar, Brazzavile, Get the Blessing, The Bad Plus, Tonbrucket and many others have all taken part. The Odessa Review's music critic Alexander Topilov spoke with festival director Lilia Mlinarich to try to figure out how she managed to keep her festival functioning to the highest standard under such difficult circumstances.
The Odessa Review (Alexander Topilov): You have repeatedly changed location and your image. Is this all done to "keep moving forward" or is it part of a search for perfection?
Lilia Mlinarich: Well, like everything in our lives, it is surely both. But it's still a kind of search. We still do not shy away from looking for something, from trying something new. This year, for example, we put another, fifth, stage right in the tent city in the festival area, which we had never done before. We are also going to hold all sorts of seminars, music master classes and other musical events. With the support of the Czech Center, a series of film screenings will be held during the festival. Also, under the framework of "Jazz Koktebel" we will be producing the Artishock contemporary art festival. The infrastructure of Chernomorsk is quite conducive to this. In Chernomorsk our work, in general, has been much better than it was in Zatoka, which hosted 2 festivals between 2014 and 2015. This year the festival will take place in Chernomorsk for the second time.
OR: Do you think the festival will remain in Chernomorsk?
LM: We would very much like it to, but no one can predict the future.
OR: Why the Odessa region? Were any other options considered?
LM: Yes, they were considered. In 2014, when everything was in quite a limbo, we looked at different locations. We were in Mykolayiv, Kherson, Zaporozhye region – wherever there is access to the sea. But the festival can't be just a beautiful, memorable place, it must also be logistically comfortable for the viewer who has to be able to reach the venue without too much hassle. And it turned out that the Odessa region is the most acceptable in that sense. The attendees come to us not only from Ukraine, but also from neighboring countries. In Zatoka we faced a number of difficulties, because we had received all the necessary permits back in March. We were told it was "not the season", but we managed to gather our audience. For comparison sake, at that time, 5,000 people came to the first festival in Zatoka. The next year, in Zatoka, there were already 10,000. Last year in Chernomorsk this figure was even higher.
OR: Has audience changed in comparison to Crimea?
LM: During the Crimean period of our festival, approximately a quarter of the audience came from Russia, Belarus and other countries.  Now there are much fewer people from those countries, especially from Russia. But the geographical origins of the Ukrainian spectator have considerably expanded. And that is not bad.
OR: What is the approximate percentage of interest of the local public and people who come to the festival from other cities and countries?
LM: Mostly people come to the event intentionally. About 90 percent, probably.
OR: Does festival culture affect the region, the country?
LM: Of course it does. This, of course, does not happen immediately, but without these influences, not a single large-scale festival can exist. And the understanding of this process is a necessary condition for creating a successful high-level festival. Every cent invested in the festival brings four times that to local businesses – hotels, food and related service providers. 
OR: Does your festival educate, inculcate musical tastes, or, vice versa, it is following the latest music trends?
LM: We try not only to show new trends in music, but we also try to instill good taste into the Ukrainian public. We are introducing new names, especially, from the Ukrainian scene. During the festival we had different line-ups and we brought in many musicians, which the Ukrainian listener had not seen in our country. I often look at the other festivals, and many of them are the same performers over and over. We are trying to create a line-up, which would not even overlap with any of the Ukrainian festivals. In the Crimean period, we had performances by such stars of modern jazz as Eric Truffaz and Nils Petter Molvaer. These names mean a lot to jazz lovers. Earlier there was, Archie Shepp, a man who greatly influenced the development of free jazz and avant-garde jazz. Last year we brought Tonbruket, which had never performed in our region before. It was a terrific concert by an amazing band.
OR: Despite some differences in the concept, to what degree are you still connected with other jazz festivals – Alfa Jazz in Lviv and Odessa JazzFest? Do you cooperate or rather compete with each other?
LM: There are now more than 600 jazz festivals in the world, and we are expanding their geography. We do not compete with each other, but on the contrary – we closely cooperate. We also communicated very well with Yuri Kuznetsov (Ed. The great Odessa Jazz legend passed on last year), who was a very great musician who created the Odessa Jazz Festival. He came to us regularly and often performed, and sometimes he just went to our concerts. He was a very cheerful man, reliable and absolutely warm. He was a Real Odessan. Alexey Kogan, the main organizer of the Lviv Alfa Jazz Fest, has been with us for a very long time. Now he curates a special jazz scene, which is called "Jazz and the Sea". Therefore, we believe that more festivals are needed – good and different ones. I try to follow the work of my colleagues and cooperate with them. 
OR: What is more important to the festival's  atmosphere – the organizers or the audience?
LM: Of course, without a grateful and enthusiastic audience, no festival celebration will ever work out. But, I believe that the guarantee of the festival's success, is the atmosphere and the right organization: structuring of events, zones of interests, engaging events, both musical and non-musical. Generally, the entire festival infrastructure. There is a misconception that organizing a festival is easy and simple – the scene was set, the musicians were called, the tickets sold, and everyone was happy. But the event must have its own concept. Everything depends on the good and well-coordinated work of the festival team. And in order to hold a big festival, you need the right level of organization and art management.