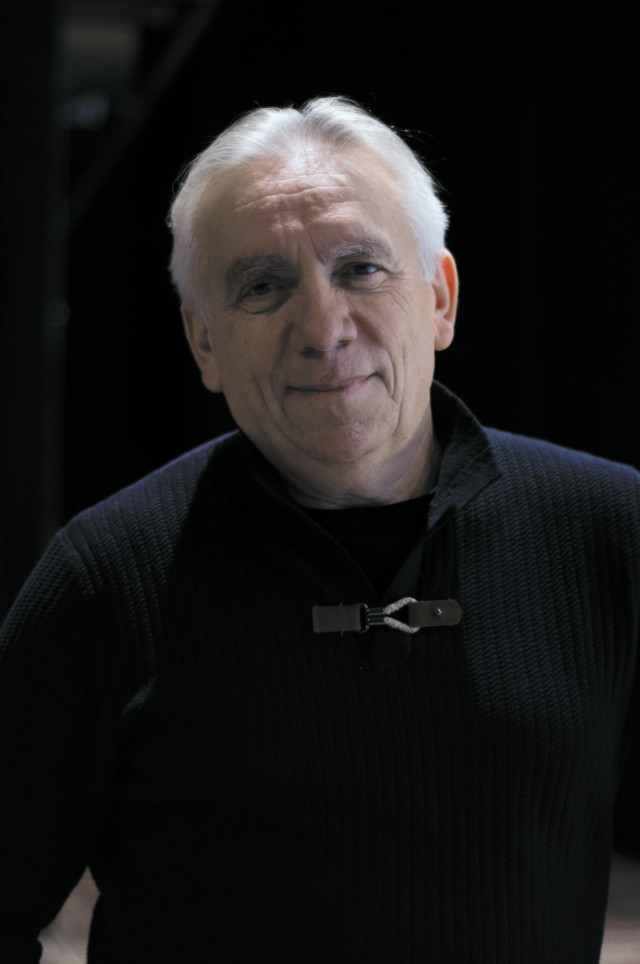 My favorite place in Odessa would have to be the Russian Theater. It is one of the most central and beloved locations for all Odessites, not just myself. Of course, I have performed many times at the Philharmonic, the Musical Comedy Theater and Ukrainian Theater. It's not that I would refuse to be anywhere except the Russian Theater, but I like it the most, it's compact, any real actor would dream about performing here.
I have seen virtually all of the repertoire that has ever been played in this theater. Great actors have performed here and still do to this day. I am friends with and respect many of them — Oleg Shkolnik, Yuliya Skarga, Irina Tokarchuk. They also have a wonderful director, Alexander Kopaygora.
Besides the theater, there are very many places in Odessa that are my favorites, places that I recall often, and they are not connected to landmarks or monuments. Rather, many are connected with the sea — in my childhood, it was of course Lanzheron, Shevchenko park.
I attended the school which all respectable Odessites wanted their children to attend: school #116 with it's strong physics-mathematics curriculum. Many famous Odessites are alumni of that school. I spent 3 very happy years there. When we played KVN (Ed.: a popular Soviet college comedy sketch show) at the university, we gathered there, and that also adds to the school's good memories. The Duke de Richelieu statue on Primorskiy Boulevard is another cherished place — there I would meet with the girl I loved, who subsequently became my wife.
With years, everything changes a great deal. Now I feel less attached to places, and more to people. I've been to very many cities, but I prefer those where my friends and loved ones live, rather than cities that are clean and beautiful in themselves.
Odessa often gets compared to Israel. When I lived in Odessa, there were many Jewish people here — as many as there are in Israel today, or more! In terms of culture, many people like Ze'ev Jabotinsky, Hayim Bialik, Meir Dizengoff who were associated with Odessa, brought Odessan culture to Israel. But I don't think Israel is similar to Odessa, I don't see that. Odessa is a special city. There is no place in the world like it.