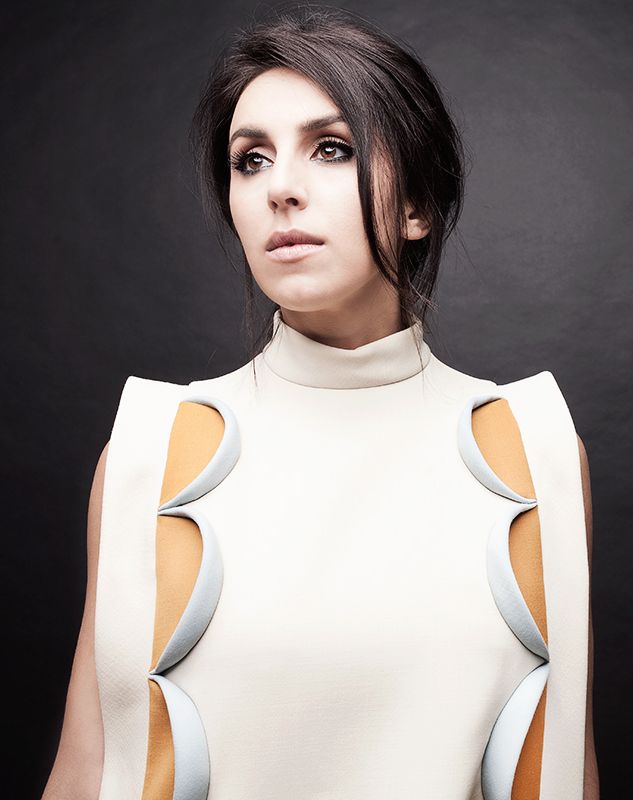 The Ukrainian Black Sea port city is ideally placed to play host to Eurovision 2017 but tourism sector renovation works should focus on the longer-term legacy.

Thanks to Jamala's Eurovision 2016 victory, it now falls to Ukraine to host the 2017 Eurovision song contest – something that the Ukrainian Government will have to take extremely seriously as it seeks to promote the European credentials of the nation.
Several cities have expressed an interest in hosting the event but the host city has yet to be identified. One such candidate city is Odessa. The Black Sea port could even be regarded as among the favorites, thanks to its tourism infrastructure, international brand recognition and bustling entertainment industry.
What is to be considered when appointing the host city? There are tangible and intangible issues to ponder.
First, there is the matter of accessibility. The new airport terminal in Odessa will be open prior to the event. Only Odessa and Lviv have "open skies" agreements in place with Europe among all the Ukrainian cities that have expressed an interest in hosting Eurovision. No other international airports in Ukraine, including Kyiv, have "open skies" agreements with European operators. This may seem rather inconsequential for the Eurovision event, but it is certainly relevant to the Eurovision legacy and the continued and repeat tourism that any host city may hope to experience in the wake of the successful promotion and hosting of the event.
The cosmopolitan, mercantile, tolerant and inclusive nature of Odessa, her nightlife and beaches, and the city's long, hot summers are surely a would-be attraction to tourists initially drawn by the exposure that the city would gain from holding the Eurovision competition.
Historically as one of the Black Sea region's most popular tourist destinations, the city is more than capable of accommodating Eurovision attendees. This number could end up being anywhere between 7,000 visitors (Baku 2012) and 39,000 visitors (Copenhagen 2014). Could Odessa cope with such numbers of excitable, high spirited and "camped-up" Eurovision fans? Yes, it could.
The key question that presents itself with regard to infrastructure is the venue for the song contest itself. Which venue in Odessa is capable of hosting such numbers of Eurovision fans? Perhaps only the Chernomorets football stadium could accommodate such numbers, but how dependable is the Odessa weather in May for an open-air Eurovision contest? How feasible and costly would a temporary roof be? Are there any other venues in Odessa capable of accommodating tens of thousands at the Eurovision event? Could a completely new venue be built in time? Would it be used afterwards, or would it become a white elephant?
There is also the question of cost when it comes to hosting such an event. Very few, if any, Eurovision events break even. In recent years, the Malmo Eurovision event (2013) came closest to financial neutrality with the cost of the event stated as $26 million, and total tourist income from 32,000 fans being $24 million – a net loss of $2 million.
That net loss, however, does not include the considerable income from TV advertising opportunities, thus on very rare occasions a hosting nation may actually make a profit from the event itself. It is the tourism legacy in the months and years that follow that holds the potential for the financial success of hosting Eurovision in Ukraine. Of the many millions that watch the event on their television screens, if the host city is presented well, tourism revenue indirectly associated to Eurovision may cover the losses in the immediate years following, and indeed may lead to financial profit – notwithstanding the political and cultural gains such a high profile event offers.
The Ukrainian government has stated a hosting cost of approximately 15 million Euros. Sweden, the nation responsible for possibly the best ever Eurovision entry with ABBA's Waterloo, has offered to co-finance the Ukrainian Eurovision hosting – although exactly what euro figure and what hosting advice and/or conditions would accompany that co-financing offer is currently unclear.
There are certainly lessons to take from the Ukrainian Euro 2012 football experience. Euro 2012 hosts like Kyiv and Lviv gained huge experience from 2012. Odessa, as one of the major cities not to have hosted any part of that football tournament, will perhaps not be quite so aware of its own tourism failings – particularly those associated with large numbers of arrivals.
The tourist failings of Odessa are numerous and yet can also be simply addressed.
A simple example would be the Tourism Information Office on the Polski Spusk (ed: Polish Descent). A tourist really would have to stray far from the beaten tourism path to even find this Tourist Information Office – in fact they would be almost definitely be lost should they stumble upon it. There is no Tourist Information Office at the airport, none easily found in the city center. None of the city landmarks offers free maps in the Latin alphabet.
None of the city center street names are written in Latin lettering to accompany their Cyrillic counterparts. There are no "Big Board" maps with transliterated names into Latin lettering to inform a lost tourist "you are here", or marking easily found landmarks for their orientation.
Let us not forego the issue of distinctly lacking public ablutions and problems faced by the disabled both by way of transport and building access.
All such matters can of course be dealt with, and dealt with fairly swiftly. For the sake of Odessa's future development, these issues should be dealt with regardless of hosting the Eurovision event in 2017 – or not – for it remains a Ukrainian tourist city of utmost significance and should therefore already have the infrastructure to deal with the Cyrillically challenged, disabled, or bladder-weak tourist.
Neither the City nor Oblast Administrations should be awaiting a Eurovision nod to deal with such simple tourism related issues.
The improvements that may occur in Odessa should it become the host city, from both a local governance and policy position, cannot be seen to be improvements made for the Eurovision event. Instead, they can, and should, only be seen and planned for as improvements for the city of Odessa in and of itself, some beneficiaries of which will then be those highly spirited, often camp, hopefully free-spending, Eurovision fanatics.

Nikolai Holmov is The Odessa Review's political columnist. He is a writer, and consultant specializing in Ukrainian politics, civil society, local governance and security affairs. He is the founder of the widely read Odessatalk blog.