This is the fifth in a series of fashion show dispatches by Maria Romanenko and the third from Ukrainian Fashion Week, which began on February 3. Stay tuned as Romanenko keeps you updated on the season's premier fashion events in the Ukrainian capital.
The third day of Ukrainian Fashion Week proved as colorful and creative as the last two. Designer brands DZHUS, Jardin Exotique, Lake Studio, Iva Nerolli, Mary Kay, Ksenia Schnaider, QUEENS, bobkova, FLOW the Label and ARTEMKLIMCHUK all presented their fall-winter 2018-2019 collections.
Here are some of the highlights from February 5.
QUEENS
The brand QUEENS clearly thought its fall-winter 2018-2019 show through from the beginning to the very end.
It began with "Charivna skrypka" ("A wonderful violin"), a famous and touching Ukrainian ballad from the 1980s, and showcased simple white and dark blue designs.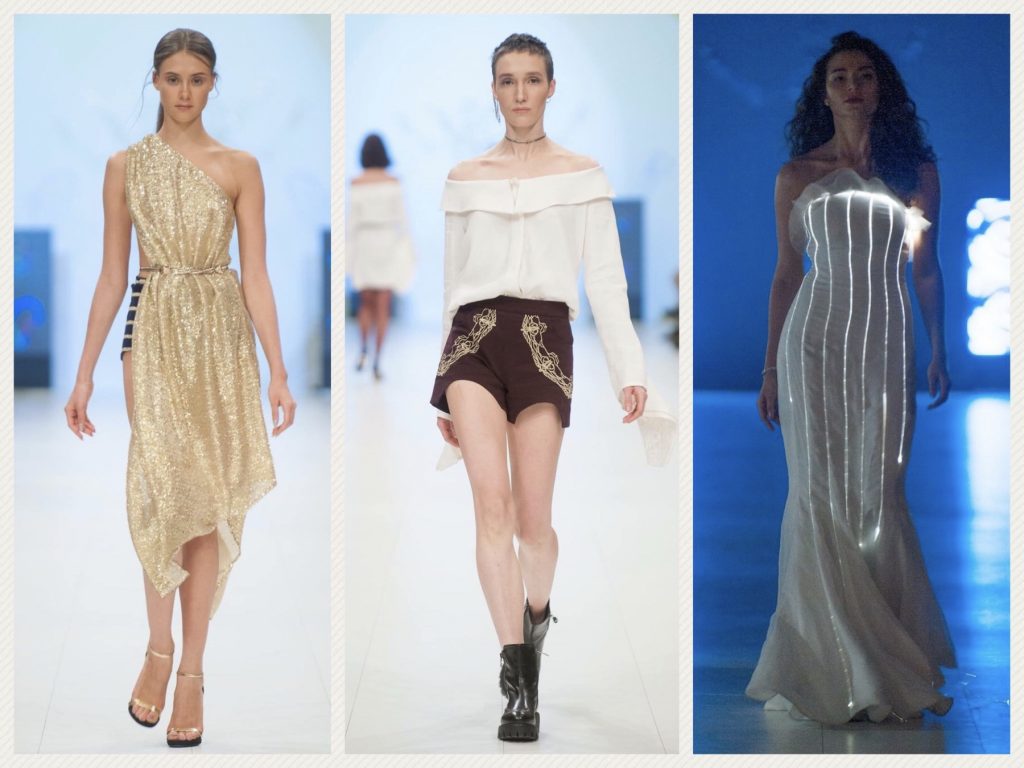 Next, the models displayed more original cuts and diverse color combinations. And closer to the end of the show, they showed off gold overalls and coats and sparkly gold dresses. The cherry on top was the last solo catwalk — a model wearing a wondrous glow-in-the-dark dress. To improve the visual, QUEENS shut the lights in the hall off.
FLOW the Label
Flow the Label has always stood out with its neater, less risqué approach to collections and shows.
Location-wise, Veronika Vez and Viktoriia Balaniuk, the two designer sisters behind the brand, went for the same venue as last season: Kyiv's Taras Shevchenko National Museum.
The show itself exuded a very natural vibe. The venue had house plants hanging off wooden arches. Some models carried baguettes and green vegetables in paper bags to remind us of the importance of sustainable living.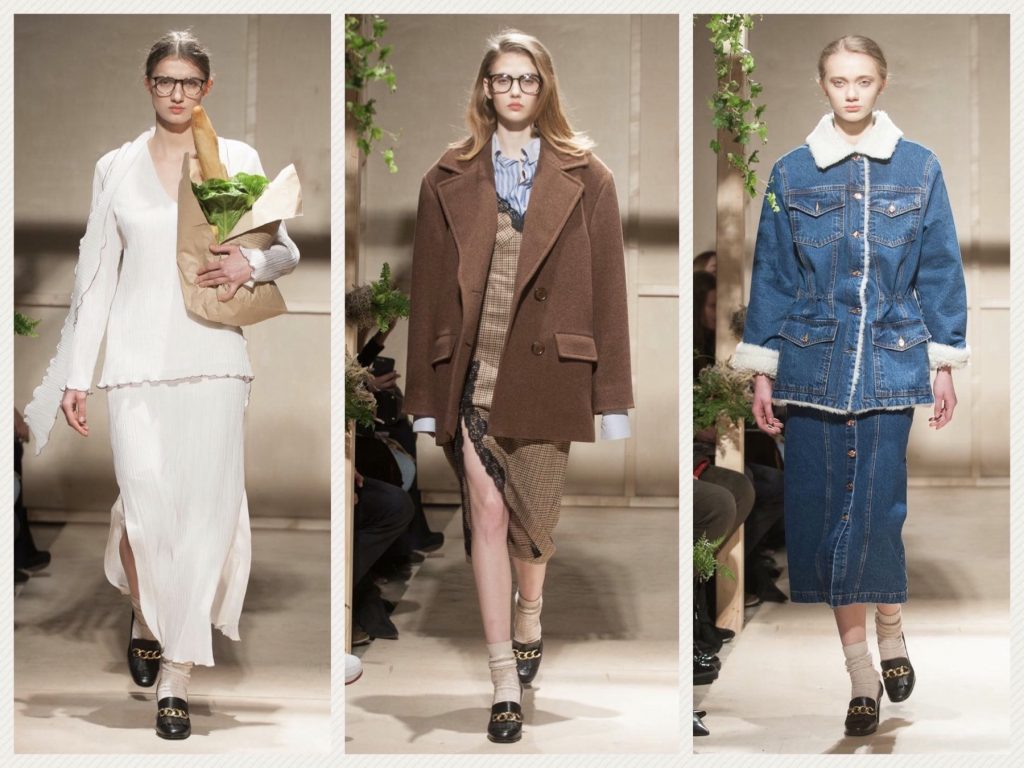 The collection featured many white, beige and brown colors. It also included trench coats and some denim. A few of the models wore geeky round glasses and backpacks.
ARTEMKLIMCHUK
Artem Klimchuk is one of a few Ukrainian designers who do both men's and women's fashion equally well. Not only that, but his shows also usually look more like theater plays or eccentric films than fashion shows.
This is not surprising if you study his biography: in 2015, Klimchuk produced his own short fashion film that went on to win several awards. He has also said he wants to create a full-length movie at some point in his life.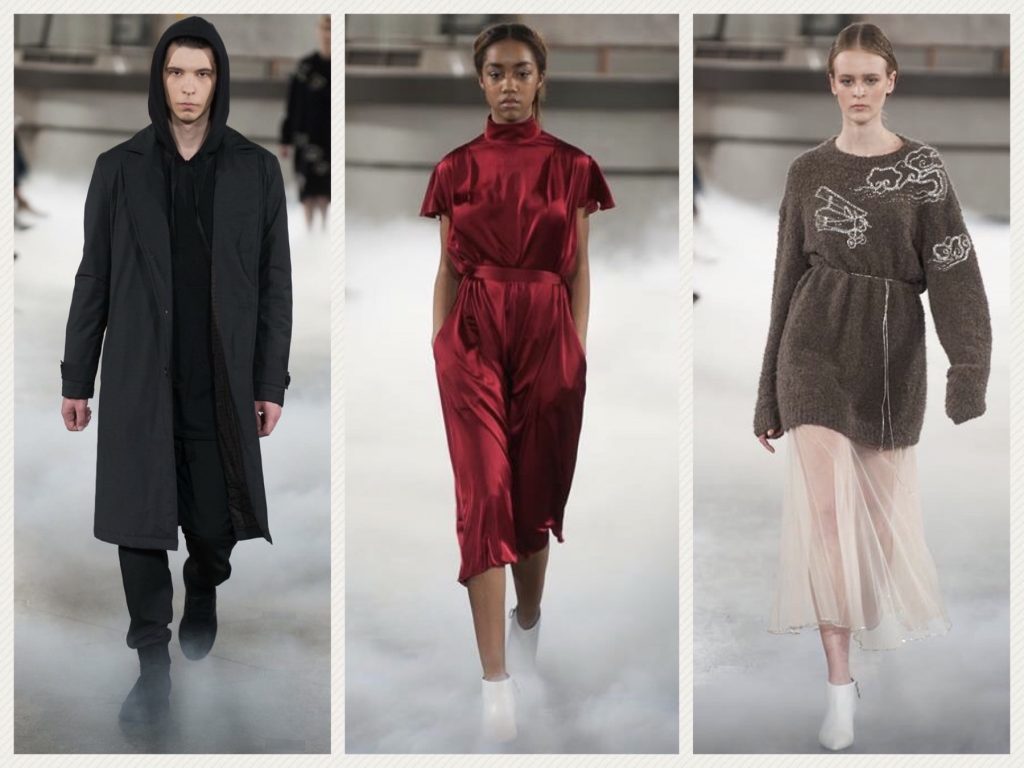 Klimchuk's fall-winter 2018-2019 show took place at Kyiv's main post office. The Stalin-era building's high ceiling and exquisite chandeliers complemented the elegant designs of Klimchuk's latest collection. He creatively played with different fabrics to create unique ensembles. In particular, the collection's simple but chic black, white and red satin dresses caught the eye.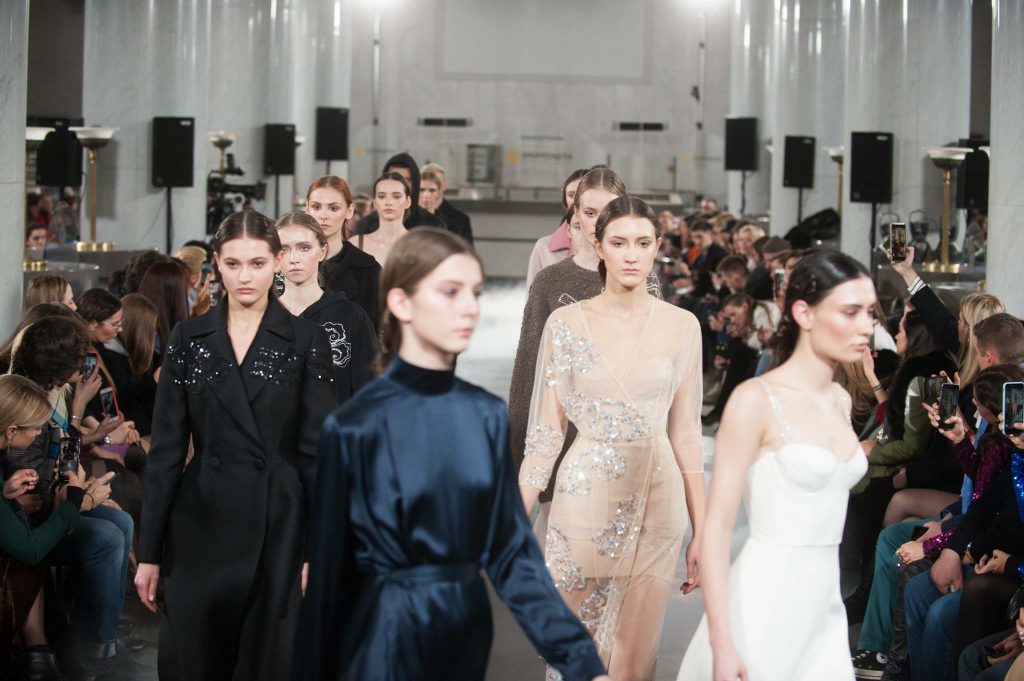 During the finale, which saw the lights in the room significantly dimmed, the models walked up to the post office's windows and started banging on the tables. That performance and the darkness gave the fashion show a distinctly theatrical ambience.