It's a wrap for the Ukrainian fashion season. This is the seventh and final in a series of fashion show dispatches by Maria Romanenko and the fifth from Ukrainian Fashion Week. Over the last nine days, Romanenko kept you updated on the season's premier fashion events in the Ukrainian capital.
But let's not despair too much and take a look at the last two days of Ukrainian Fashion Week and what they brought.
On February 7, designer brands Sofia Rousinovich, Sistan Varvara, GUASH, BENDUS and Kir Khartley, as well as a few new names in the industry displayed their fall-winter 2018-2019 collections. And Katerina Rutman and Ostel presented their latest looks on the last day of Ukrainian Fashion Week — February 8.
These are the two young designers to watch this season.
ROUSSIN by Sofia Rousinovich
We, as consumers, are so used to looking at fashion as a finished product that we don't think about its technical side often enough: who produces the clothes, who creates the necessary equipment to produce it and who makes sure that equipment works.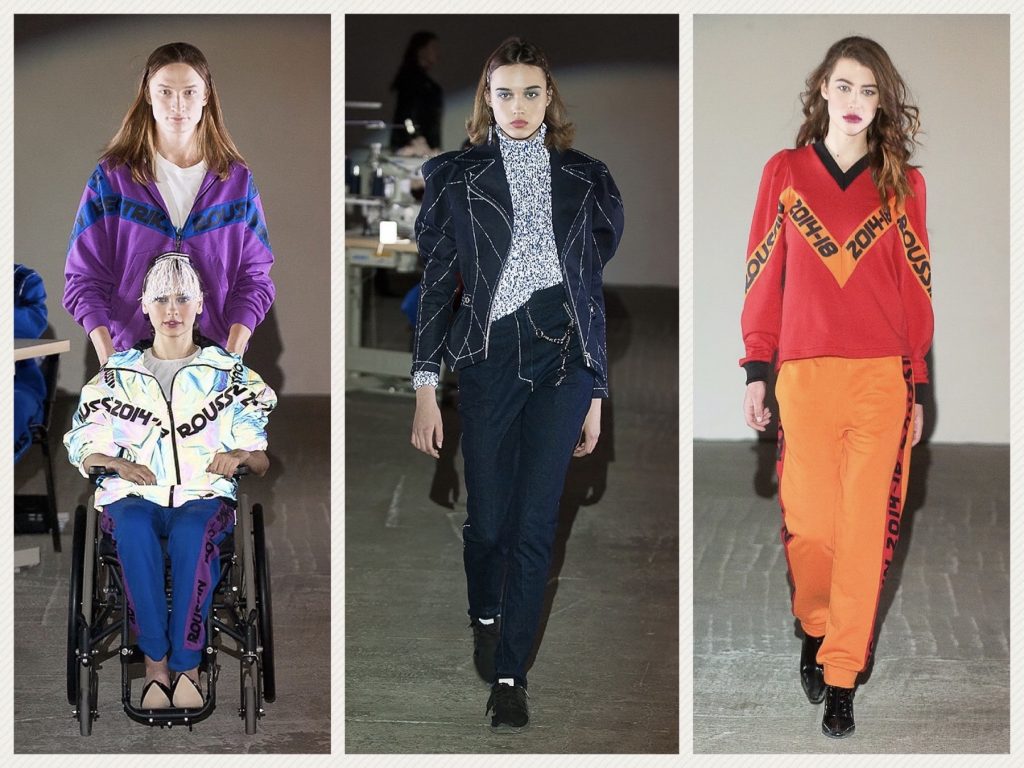 Enter Sofia Rousinovich, who, along with her sister and mother, created the unique brand ROUSSIN. ROUSSIN's success has been quite steady. Since the first collection they presented at Mercedes-Benz Kiev Fashion Days (now Kiev Fashion Days) in 2015, the brand has taken part in Poltava Fashion Days and, finally, in Ukrainian Fashion Week, where they received a lot of media praise.
This season, ROUSSIN stepped away from traditional runway-based fashion shows and did a theatrical performance at Mystetsky Arsenal's right wing. Their fall-winter 2018-2019 collection was dedicated to the less glamorous jobs connected to manufacturing clothes — tailors, electricians and mechanics — to bring attention to the technical side of fashion. In creating this collection, Rousinovich said she wanted to make these important jobs more popular and help these fields develop. The collection had a sporty feel and included primarily blue, red and this year's most popular color — ultraviolet.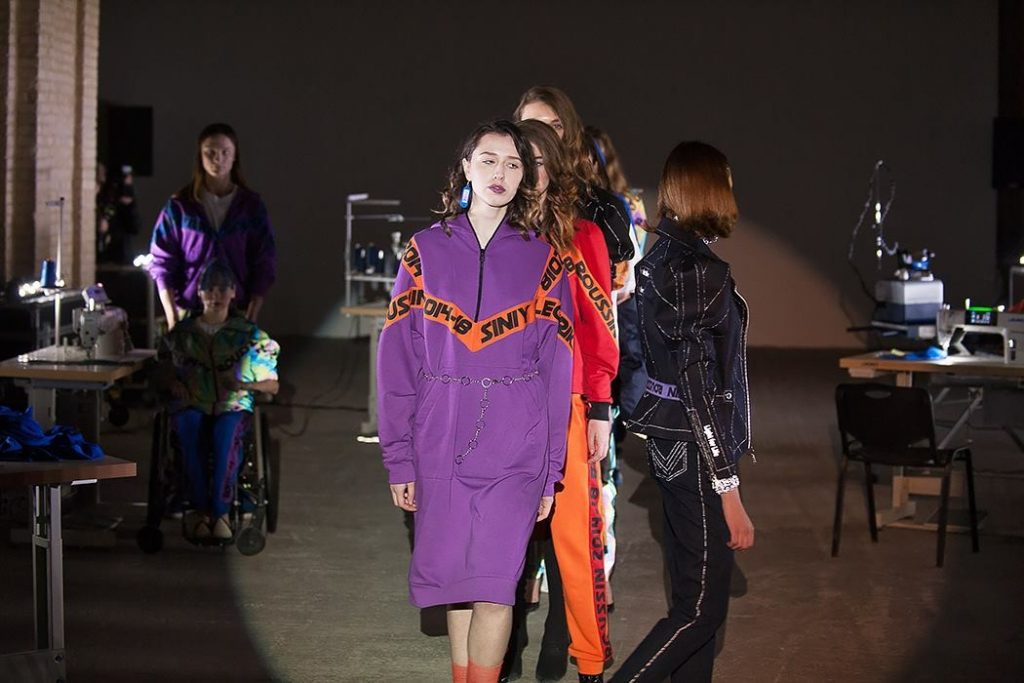 Katerina Rutman
Fashion has always been a reflection of the current times. And with the recent launch of the Falcon Heavy rocket, the idea of space now seems more realistic than ever. So no wonder that Katerina Rutman felt inspired by "stars, comets, galaxies, sputniks, and space objects" in creating her fall-winter 2018-2019 collection.
The show, which took place at Kyiv's TSUM department store featured coats and dresses in reflective silver and gold. But the most interesting part of the show was the multicolor sequined items — from leggings and sleeves to full-on dresses. Combined with the disco ball lights that filled the room with shimmering magic, the effect was quite impressive.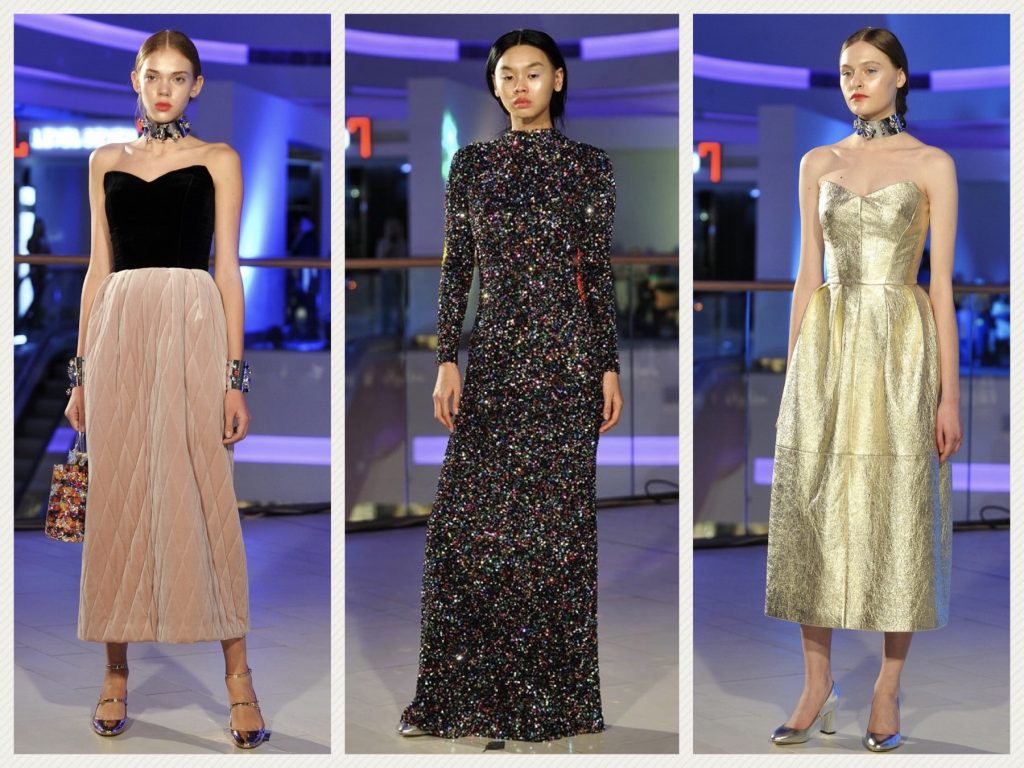 'My heroines are united by one thing: they have a dream of becoming royalty. Not necessarily to be born in the royal family, but to feel yourself a part of the beautiful and aristocratic world', Rutman said of her target audience.