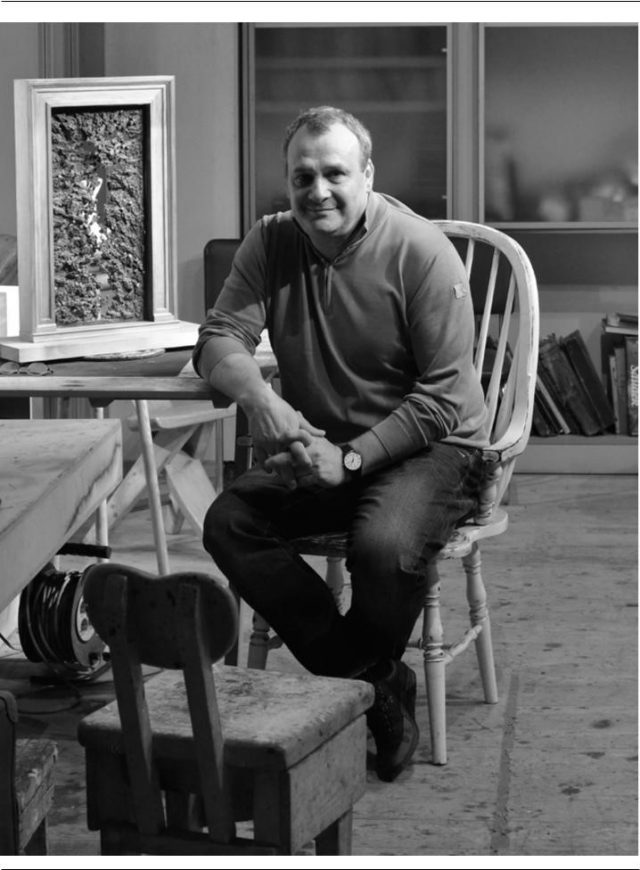 FATE HAD IT SO THAT I LIVE IN A COUNTRY WHICH IS CURRENTLY SICK. AND I HAVE TO TREAT HER.
WE DO HAVE VERY BEAUTIFUL BUILDINGS, BUT EVEN THEY REMIND ME OF A DILAPIDATED OLD WOMAN. A part has fallen off here, something was added there. The construction is overwhelmed by AC units, TV antennas, wires…all in all, it is horrible. The original architecture is completely obscured by all of this. This is not to even mention these hideous signs, advertisements and such.
WE LIVE IN A POST-SOVIET SOCIETY. The defining traits of the preceding Soviet way of life were a belief in ideology, the illusion of a prosperous future. Individuality was not a concept people thought about. If you held on to your individuality, it would be taken away over time. People had to blend into the grey mass, be part of the group – and if you failed to, if you tried to be different, you would very quickly be cut down to size. This is why the architectural space we inherited has the same characteristics. It has no individuality – everything is an even, dreary gray. The only thing which gave the space any measure of individuality was the people that filled it.
HERE (IN ODESSA) EVERYTHING HAS BECOME INTERTWINED – THE JEWISH HUMOR, THE STAPLES OF LOCAL CUISINE LIKE FRIED FISH, THE GREEK HISTORY.
At first, Greeks and Turks came to settle here, and eventually, this place became associated with a kind of freedom. Opportunists and adventure seekers from around the world started coming here. In a way, it was very similar to the United States – in fact, Odessa and the United States are of approximately the same age. A totally unique society arose here. It was this mixture of different cultures, this sense of freedom that permitted Odessa to persevere as a city with its individuality intact; instead of becoming the kind of bleak faceless seaside province where local tourists come to vacation that exists in abundance in the post-Soviet space.
ODESSA BECAME HOME TO A UNIQUE BLEND OF NATIONALITIES AND ETHNICITIES, WHICH LED TO IT ACQUIRING ITS OWN LITERARY LANGUAGE.
I LIVED NEXT TO THE ODESSA PRIVOZ (MARKET) for many years and it was always a pleasure to visit the yards of surrounding houses. Those were the places where you could encounter those legendary Odessa characters with their mixed nationalities and scorching sense of humor. Greek, Jewish, Polish – all these people gave Odessa its color, their presence changed everything. The rest of life was bleak and sad.
ODESSA RESIDENTS WORRY ABOUT EACH ONE OF THE CITY'S BRICKS, and this worry is very easy to understand. They have seen so much of the city ruined before their eyes – this is why everything new is received so painfully.
ODESSA IS A LITTLE PARIS. When we come to Paris, we see that the streets are laid out in a certain scale, a specific ratio of the height of buildings to the width of streets. This is what is called the "golden ratio", the aesthetic formula of harmony. Odessa once adhered to the same kind of scale, but because of the relatively recent and very chaotic development, it has lost much of that.

I WORK WITH SPACE – I try to bring harmony into any space I work with. I want the people who will later find themselves there to feel good. I want children to be exposed to different forms and shapes, which will help develop their imagination. For every space I work on, I try to find its own method, a way to «heal» it.
I DON'T VISIT THE GRECHESKAYA SQUARE ANYMORE, BECAUSE IT HAS BEEN MUTILATED, butchered. I can't go there – it breaks my heart. When I walk through the city, I try to make a route through places which have not been damaged yet – but these are becoming fewer and fewer in number.
IT IS NOT NECESSARY TO REINVENT THE WHEEL – we have to take the existing experience and implement it. Lviv was able to handle this splendidly, as was Prague; not to mention Venice, Florence, and other such cities. There, certain rules have been set in place and people involved in business have to abide by those rules. If they follow the rules, they are left alone. But if they do not, there are measures in place to influence them – financial or administrative. However, our problem is of a different nature – the advertisements and signs are not even the worst of it. We are in a totally tragic situation, because we do not even have restoration companies – and right now, the old city is simply taking its last breaths. We do not have panoramic restoration – we do not have any tools adequate for the task of rescuing this architecture.
WHAT WE ARE DEALING WITH IS CHAOS, IN EVERY SENSE OF THE WORD.
ODESSA LACKS A SYSTEMATIC NATURE TO ITS ACTIONS. Architectural decisions should not be made to favor the interest of specific groups, they should be part of a systemic effort. Certain ground rules need to be set which would apply to everyone equally.
SINCE THE 60S, A LOT OF DEVASTATION TOOK PLACE HERE. Back then some horrid functionary decided that the old fences in the city were something bad. And they simply started demolishing them. These fences had some absolutely unique decorative elements! Thank God, our local historians were able to preserve some materials related to these designs. A serious effort must be made to recover at least the blueprints of these lost pieces of the city.
IF THE TOPIC IS ABOUT SOMETHING NEEDING TO CHANGE – WELL, EVERYTHING NEEDS TO CHANGE…
THE DEVOLANIVSKIY DESCENT IS THE WOMB OF THE CITY, THIS IS WHERE THE PORT FIRST APPEARED AND THE GULLY BY IT – everything else began to grow from there. When I walk by there on the bridge and look down – my heart sinks. It could have been an amazing place full of art, it could have housed cafes, theatres, so many things. An architect from Amsterdam was visiting my daughter, and after he saw this place during a walk through the city, he came back extremely excited. He could not stop thinking about how amazingly it could be utilized. You can see the roofs of houses right from the bridge – the charisma of this place is amazing. I don't know if such projects are even realistic at this point – as Alex Roytburd says, «every window» in Odessa already belongs to someone. But I still feel the dramatism of this place needs to be understood, a concert or exhibition needs to be put on, the citizens need to realize what kind of possibilities are hidden here.
SADLY, FOR US, BUSINESS HERE OFTEN COMES DOWN TO SQUARE METERS – THE MORE OF THEM, THE BETTER. No one understands that besides square meterage, there has to be some sort of charisma facilitated by the design, an inner attractiveness. This is the way it is done all over the world. But here – you build it, you sell it, and the quality of what you have built does not matter. It doesn't matter if the acoustics of the building are such that tenants feel like they are all living in one room, instead of their own apartments.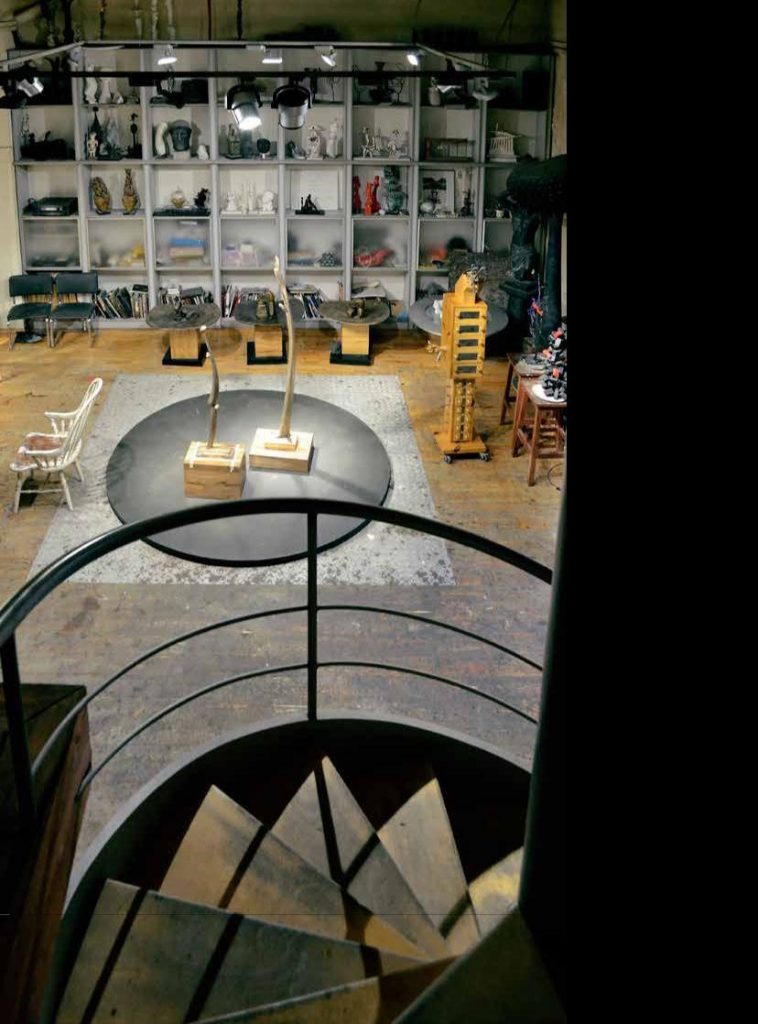 WE HAVE A WONDERFUL YOUNG GENERATION. The more I work and communicate with them, the more I realize how advanced they are – but they lack the necessary environment for growth. The city only has two or three stages where one can hear a lecture or host an exhibition. But Odessa is a cultured city with an enormous historical potential and an abundance of literature, art, and theater! I would very much like to see Odessa expand its cultural and creative platforms.
ODESSA WILL ALWAYS HAVE A FIGHTING CHANCE BECAUSE IT IS THE CITY OF IRRATIONAL OPTIMISM – IRRATIONAL IN A POSITIVE SENSE. Most importantly, this is a city which can look at itself from the side with a healthy dose of sarcasm. There might be many ruins in this city, but there is still a strong spirit permeating it. It rises above the ruins and the dirt, and a certain harmony still exists here. Odessa will always have a chance, because it is simply amazing…Odessa's potential is limitless. And I believe this city has an amazing future.
I WORK WITH MANY DIFFERENT VISUAL LANGUAGES. I love it all – the classic, the avant-garde; any style or aesthetic I can use to give a space individuality or harmony, a sense of completion.
DESPITE THEIR GREAT LOVE FOR ALL THINGS NEW, ODESSA CITIZENS ARE VERY CONSERVATIVE.
OFTEN, I WILL HAVE TO THINK VERY HARD BEFORE ACCEPTING THE OFFER TO MAKE A SCULPTURE. I approach the aesthetic of the city very carefully. When I do create a sculpture, I observe how it lives in the city, how it is perceived by the citizens. For example, lately I see how some sculptures are embraced and there is a feeling that they have been present forever. Now whole other generations of children will remember the dog they sat on in the City Garden. Maybe it is naïve, simple; not very fashionable or modern, but it is something close to us. It is ours.
I ALWAYS UNFERSTOOD THAT ODESSA HAS ITS OWN AESTHETIC – SOMEWHAT IRONIC, SOMEWHERE NAIVE. I want the city to have more interesting, earnest, gripping sculptures – because this is why people come here, for the legend, the mythology.