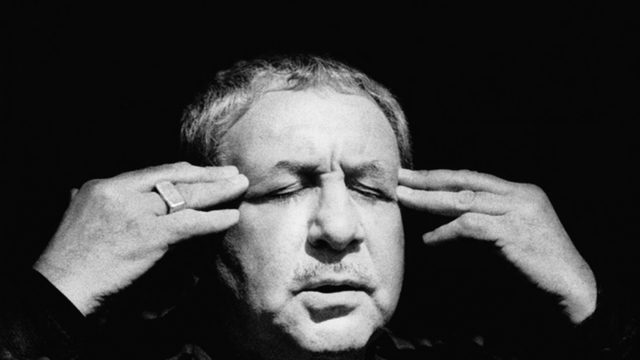 The great Russian-American sculptor Ernst Neizvestny's passing in New York City at the age of 91 truly brings an epoch to a closing. The sculptures of Neizvestny (his last name means "unknown" in Russian) were pivotal in bringing Western style modernist techniques to Soviet Union sculpture and architecture. Neizvestny was born in 1925 in Sverdlovsk (modern day Yekaterinburg), and became highly decorated during his time fighting in the Second World War.  He studied art in Moscow and Riga.
His first great brush with history came with a now infamous argument with the Soviet Union's Premiere Nikita Khrushchev. Attending Neizvestny's 1962 break out show near the Kremlin, Khrushchev was outraged at the work and referred to it as "filth" and "dog shit". "Why do you disfigure the faces of Soviet people?" the Soviet leader demanded of Neizvestny. The two became embroiled in a yelling match during which Neizvestny impressed Khrushchev with his character. However, after Khrushchev died in 1971 – following the coup that ousted him in 1964 – the family of the Premiere had approached Neizvestny with a request to design a tombstone for his grave at Moscow's Novodevichy Cemetery. The sculptor forged a brutalist bust of the Premiere surrounded by colonnades of black and marble slabs to each side. These symbolized the dueling forces of good and evil within him.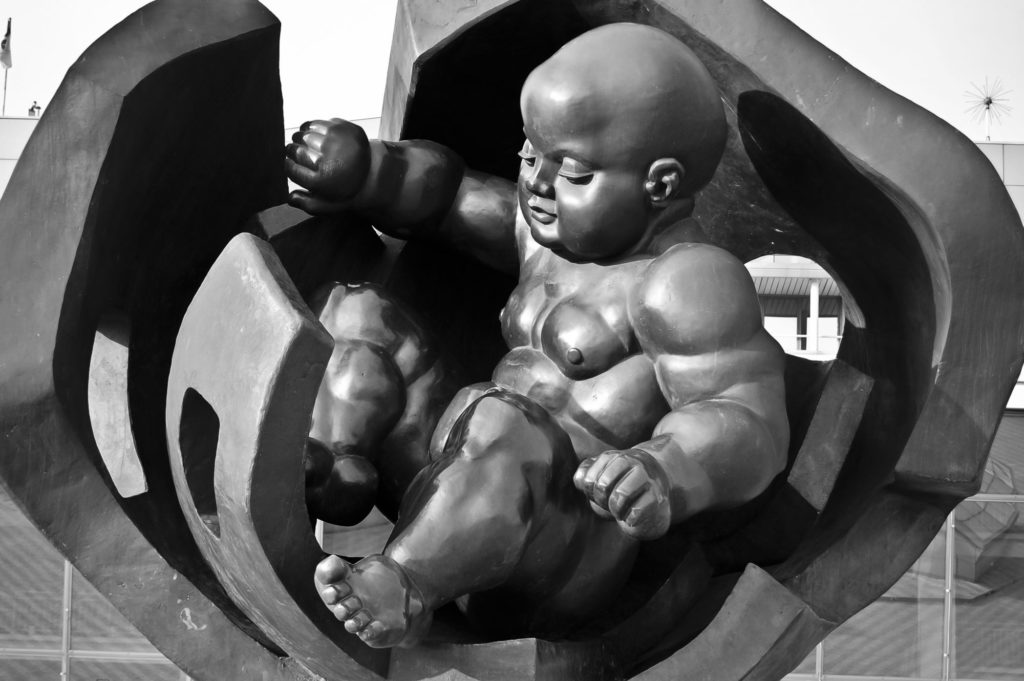 Ernst Neizvestny's 'The Golden Child' sculpture was erected in Ukraine in 1995. It was designed by the artist on the occasion of the 200th anniversary of the founding of the city and along with the efforts of sculptor Mihail Reva and architect Vladimir Glazyrin it was inaugurated on May 9th. The sculpture is emblematic of a tree giving birth to a baby and was dedicated to all the genius children of Odessa. The initial idea to create the sculpture came to the artist after his visit to Odessa during the Second World War five decades previously. He had been struck by the ravaging of the city by warfare and was amazed by the unbroken spirit of the Odessites who had survived two years of occupation. This contrast stayed in the memory of the sculptor for many years.
The four-meter tall monument of the baby became the world's largest monument representing a child. The inauguration of the sculpture, attended by Ernst Neizvestny, also coincided with the 50th anniversary of the Second World War. Odessa is one of only a handful of cities in the world to be home to one of his masterpieces.