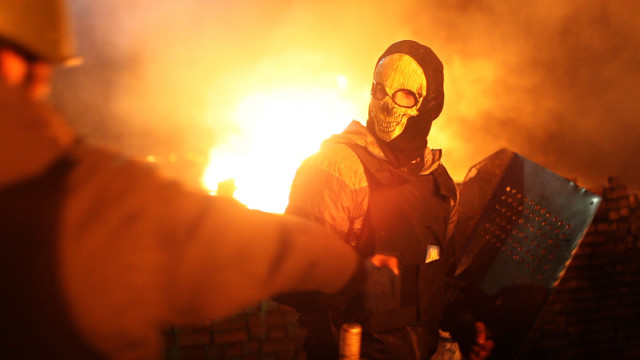 The international festival of documentary film about human rights Docudays UA begins the new season of online premieres at DOCU/PROSTIR (docuspace.org). For the anniversary of the Revolution of Dignity and the events of January 2013, the documentary "Euromaidan. Rough Cut" will be available for free viewing at the Docudays UA online theater.
Three years ago, "Euromaidan. Rough Cut" brought together the works of many Ukrainian documentary film makers who filmed both the daily life and the critical moments of the Ukrainian protest.
After its premiere at the opening of Docudays UA 2013, the film has been shown at dozens of festivals and screenings all over the world. In the framework of Traveling Docudays UA, the documentary was also shown in most regions of Ukraine.