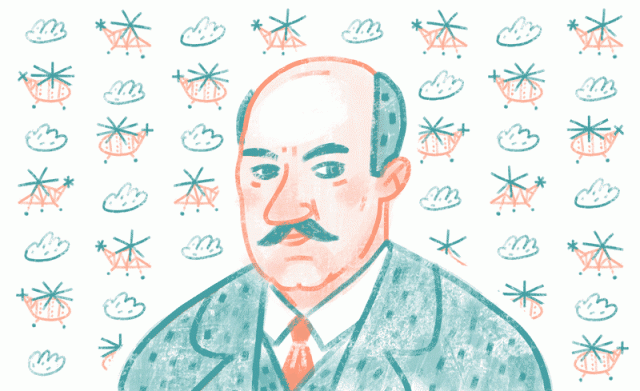 In March 2018, the deputies of Kyiv City Council assigned a new name to the capital's second largest airport. Instead of "Zhuliany", it now bears the name of Igor Sikorsky, a renowned aircraft engineer. There is a reason for this.
Sikorsky was born and grew up in Kyiv, where he grew fascinated with aircraft design and constructed his first machines. He studied and worked in Saint Petersburg. After the so-called Great October Revolution of 1917 disrupted his work, Sikorsky advanced his career to a new level across the Atlantic. In 1918, he emigrated to the United States, where he founded "Sikorsky Aircraft", an aircraft engineering company. Today, the company is the global leader in helicopter construction. However, Igor Sikorsky's path to success was not smooth. The future aircraft engineer was born on May 25th, 1889, to the family of Ivan Alekseevich Sikorsky, a famous psychiatrist and Kyiv University professor. As a child, Igor was fond of Jules Verne's science fiction stories, especially those dealing with unusual aircrafts of the future. In 1904, 15-year-old Igor had a fairly standard child's experience: he dreamt he was flying. However, that dream made a great impression on the boy. For Sikorsky, it was a sign from above: he was going to fly — just like Jules Verne's Robur the Conqueror, just like Leonardo da Vinci, whose drawings he loved.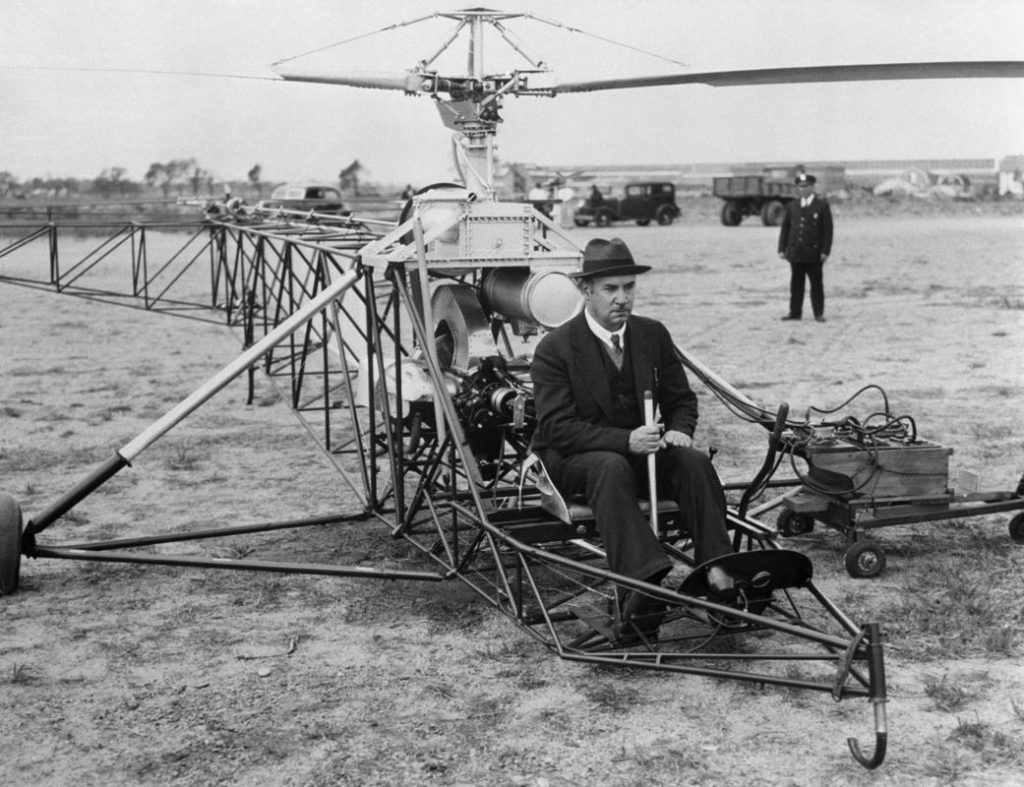 Igor was lucky to enjoy the complete support of his parents. His father brought him up according to his own philosophy, valuing ambition, hard work, loyalty to country and religiosity. Sikorsky's mother was in charge of his artistic education.
First, Igor studied at Kyiv Gymnasium. Then he moved to Saint Petersburg, the capital of Russian Empire, and enrolled in the Marine Cadet Corps. He also studied at Duvigneaud de Lanos technical school in Paris for a while. In 1907, Igor Sikorsky returned to Ukraine and entered Kyiv Polytechnic Institute, which featured a mechanics club with an "aeronautics section." In July 1909, in the yard of his house in Kyiv, the twenty-year-old student assembled the first helicopter in the empire. However, it didn't manage to leave the ground due to the low power of its engine. Soon, the second model of Sikorsky's helicopter emerged, and that one was able to take off. At that time, it had reached the limit. It needed more powerful engines, which the aircraft designer simply didn't have.
Sikorsky realised that he was a bit ahead of his time, so he started experimenting with motor sleighs designed for moving on snow and ice. Soon, he switched to designing airplanes, where he had significant success at once. Sikorsky's first airplane was called the S-1 and couldn't take off. But his S-2 could already fly!
Sikorsky was persistent in eliminating flaws and adding improvements to his models. The student's hard work paid off: the S-5 broke four pan-Russian records, made demonstrative flights and even took passengers on board. Igor Sikorsky became immediately famous.
It was a romantic golden age for the first pilots and aircraft designers. The Kyiv prodigy's air school knew no shortage of clients. Sikorsky's next model — the S-6, equipped with a more powerful engine and a three-seat cabin — set the world speed record for flying with two passengers.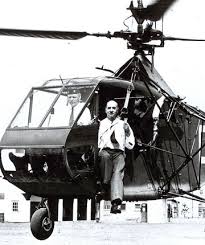 Success like this couldn't go unnoticed. In 1912, the aircraft designer was invited to the empire's capital to take the post of chief engineer of naval aviation. He also became an engineer in the aviation department of the "Russian-Baltic Train Car Factory". Within just one year, Sikorsky constructed many successful specialized airplanes at that factory. They included the first training airplane, the first serial airplane in Russia, and the S-10 reconnaissance airplane for military needs. The aircraft received numerous prizes at international exhibitions and air shows. And the inventor was only twenty-three…
In 1912, Sikorsky had an idea to create a large cargo airplane with a long flying range. Naturally, it had to have multiple engines. In March 1913, the world saw the first four-engine air giant, the S-9 "Grand". After minor adjustments, it became the "Russky Vityaz" ("Russian Knight"). It was a true breakthrough in the world of aircraft design. Emperor Nicholas II himself wished to see "Russky Vityaz". Soon afterwards, the astonished Russian Tsar sent Igor Sikorsky a memorable gift — a gold watch.
This aeroplane was the beginning of a new branch of aviation: heavy aircraft engineering. It became the prototype for all later passenger airliners, heavy bombers and transportation aircrafts.
Sikorsky didn't stop there. His next aircraft, the renowned "Ilya Muromets", became the world's first passenger plane. Sikorsky flew it from Saint Petersburg to his native Kyiv and back. For the first time in aviation history, an airplane was equipped with a comfortable passengers' cabin separated from the pilot's cockpit, bedrooms and even a bathroom and toilet. "Muromets" had heating and electric lighting. Apart from that, during World War I, "Muromets" planes were efficiently used as heavy bombers and distant reconnaissance aircrafts. Between 1914 and 1917, Sikorsky also constructed around five different aircraft models for military needs. At the age of twenty-eight, he was a national hero. Then the October Revolution erupted in the Russian Empire. The aircraft engineer didn't conceal his negative attitude toward it. Having learned that communists wanted to shoot both him and the director of the factory releasing "Russky Vityaz", he left Russia and Ukraine for good in 1918. First, he emigrated to France, accepting the French government's invitation to carry on creating multi-engine airplanes. However, that project was soon frozen. Then, the aircraft designer moved to the US. At the beginning, Sikorsky had to work as a night school teacher in New York. Yet he longed to resume his work in aviation. And things improved gradually. This became possible thanks to the help of his fellow emigrants. In 1924, the famous pianist Sergey Rakhmaninov lent Igor Sikorsky $5,000, which the aircraft engineer later gave back with an interest. Having built a team of Russian-born co-thinkers in his new motherland, he rented space and equipment, founded the "Sikorsky Aero Engineering Corporation" and carried on doing his beloved job.
The first orders appeared. In the US, Sikorsky remarried and had four sons. His daughter from his first marriage joined him from Russia. After researching the American aviation market, in 1929, Igor Sikorsky decided to construct an amphibious airplane, capable of taking off from both a runway and water. And he managed to do it: the S-38 was a huge success. American newspapers wrote that the airplane reached "where previously only Indian pirogues and hunters' boats could". The amphibious airplane's reliability and safety became legendary. The establishment of a universally famous "Pan American" air company was based upon Sikorsky amphibious airplanes and "flying boats". The company ordered S-42 multi-engine passenger airliners, meant for regular trans-ocean flights. Oddly enough, even the Soviet government purchased these airplanes, though in the USSR Sikorsky was considered a traitor. The S-42 was even filmed in "Volga, Volga", a famous Soviet film symbolizing the success of Soviet socialism. Yet Sikorsky never stopped dreaming of an aircraft capable of vertical take-offs and hovering in the air: a helicopter. Despite his failed experiments in Kyiv, he still believed in this idea. The aircraft engineer got down to work and, in September 1939, under his direction, the first experimental Sikorsky helicopter took off. Its design is still considered a classic. After improvements and testing, in 1942, the two-seat S-47 (R-4) helicopter went into serial manufacturing. It became the first military helicopter to take part in World War II. And "Sikorsky Aero Engineering Corporation" helicopters used during Korean War launched a new chapter in military aviation. Yet the most honourable and noble mission of his helicopters, according to Igor Sikorsky himself, was rescuing people. It's no coincidence that nowadays there exists a special Sikorsky award, meant for hero rescuers.
The "Sikorsky Aircraft" family company never forgets those who are what the father of American helicopters used to be — eccentric characters, inventors, enthusiasts. In 1980, the American Helicopter Society, founded by Igor Sikorsky, established the Igor I. Sikorsky Human Powered Helicopter Competition prize. In July 2013, it was finally awarded to AeroVelo, a Canadian start-up. An Atlas helicopter managed to hold three meters above the ground for the required sixty seconds. It was piloted by Todd Reichert, a developer and professional athlete, who received the grand prize of $250,000.
Here is what Sikorsky was like: his talent, hard work, ambition, innovativeness, and desire to overcome the impossible made him similar to one more brilliant inventor, our present-day idol, who has also dreamed of flying since his early childhood, Elon Musk.