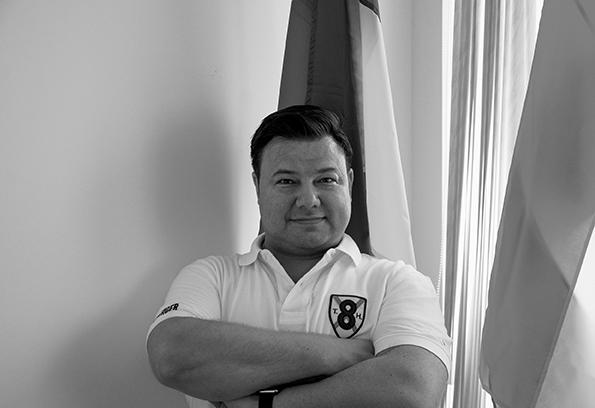 Odessa's place within the Ukrainian IT sector is a very important asset for the city as it continues to develop as a prime destination for European business. Yuri Warczynski, the Executive Chairman of HYS Enterprise, a company that has been helping Dutch businesses with their software development needs for a decade, explains just why Odessa's position is fantastic.
The European Union is actively working on improving the business climate for startups, and Ukraine is catching up very quickly. According to the 2016 Startup Nation Scoreboard, the current European leader for startup business climate is the Netherlands, but the lack of tech talent that the country has been facing over the past few years remains a major obstacle for most startup owners. Odessa could offer itself as the solution for this kind of problem, helping Dutch companies complete their projects quickly and efficiently, and bring much needed revenues to Odessa at the same time. The global tech community values Ukrainian programmers very highly. Due to a number of factors, Odessa is quickly becoming an especially attractive IT hub, and smart deployment of its resources could bring ever great benefits to the city and country.
Strong Reputation on the Global IT Market
It is not news that the Ukrainian IT market numbers are truly impressive. Ukraine now boasts around 100,000 working IT professionals, 50,000 software engineers, over 36,000 technology graduates annually, more than 1,000 IT companies, and 2,000 startups. According to the European Business Association, this industry is one of the main drivers of economic growth. In 2015, Ukraine earned over $2.5 billion from the exports of software and IT services. Ukraine's tech industry shows accelerating growth, year after year. It is in 3rd place after agriculture and metallurgy, and is on par with the export of chemicals. The world's most innovative countries keep displaying a strong interest in Ukraine as a highly favored investment destination, particularly for the setup of R&D centers. Global tech companies such as IBM, Microsoft, Deutsche Bank, UBS Bank, eBay, Apple, Corel, Motorola, MySQL, TDK, BOSCH, and Skype have all chosen Ukraine as an IT outsourcing location on numerous occasions.
Odessa IT Industry Success Factors
Odessa has grown into one of the biggest tech cities in Ukraine. It offers a large IT talent pool, which is one of the main factors that have made the city so attractive for outsourcing. In fact, local IT companies employ more than 8,000 IT professionals. The academic potential of Odessa is strong as well. Five universities train highly skilled specialists in Computer Technologies and produce around 1,000 graduates annually: Odessa National University, Odessa National Polytechnic University, Odessa National Academy of Telecommunications, Odessa State Academy of Refrigeration, and Odessa National Environmental University. Interestingly, the number of technology graduates per 1,000 citizens is higher in Ukraine than in Japan, Norway, Sweden, the Netherlands, or Belgium.
Ukraine's location almost exclusively in the Eastern European Time Zone makes it incredibly well-placed for remote software development, as it enables smooth communication and workflow between the two times zones that neighbor it. The time difference between Odessa and Amsterdam is only one hour, Odessa and London – two hours, and Odessa and New York – seven hours, which is significantly less than with Asian outsourcing locations. This makes Odessa really convenient for Western European and American companies.
When it comes to international business trips, Odessa is exceedingly well connected with the Odessa International Airport that is currently being built a new terminal. A number of excellent airlines operate here, including Austrian Airlines, Georgian National Airlines, LOT Polish Airlines, Aerosvit Airlines, Ukraine International Airlines, Malev Hungarian Airlines, Turkish Airlines, and Czech Airlines. Yet traveling to Odessa is more than just a business matter — the city is a nice place to live, more compact and cozier than Kiev. It is the only IT center in Ukraine on the shores of the Black Sea, and its quality of life has the potential to attract talented programmers from all over the country to its tech community.
Becoming Ukraine's Top IT Hub
Odessa isn't the largest IT hub in Ukraine, however, the city is often proclaimed to have the best quality of life according to the Analytical Research Center 'Institute of the city', which puts it ahead of the top Ukrainian tech city Kiev.
Odessa was also listed by Forbes in 2015 as the most business-friendly city in the country. The Pearl by the Black Sea has all the advantages it needs to emerge as the frontrunner of the Ukrainian IT industry, and the benefits to the city would be tremendous. Technology professionals living in Odessa are forming a new middle class social group that will foster the development of the city. By 2020, the number of Ukrainian developers will have reached 200,000. This solvent audience will be of interest to local businesses, significantly decreasing the impact of seasonality that is characteristic of all tourist destinations. Often, IT professionals tend to have progressive mindsets and support democratic values. The support of IT industry is essential to the development of Odessa and its transformation into a truly European city.
Yuri Warczynski is the Co-founder and Executive Chairman of HYS Enterprise and a Supervisory Board Member of IT-Cluster Odessa