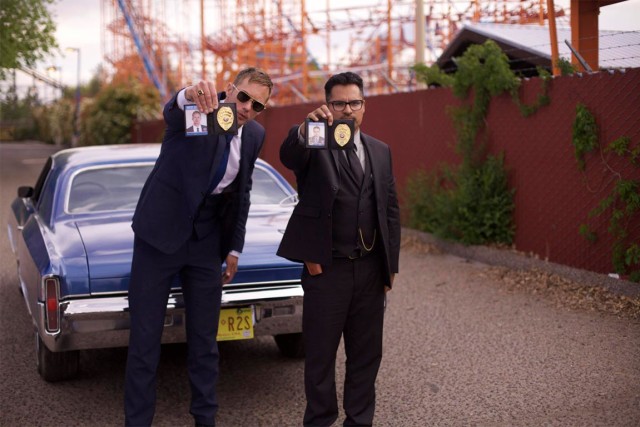 The New British Film Festival, with the participation of British Council Ukraine, begins in Odessa on November 24th at the festival center "Rodina" and continues through November 30th. For sixteen years, the British Council has invited Ukrainian film-goers to the world of British cinema. In the full-length and short films program, the best picture of 2016 will be presented in the original language with Ukrainian subtitles.
The festival opens with protest drama "I, Daniel Blake" directed by Ken Loach, recipient of the Palme d'Or at the 2016 Cannes Film Festival. British director Ken Loach also previously won the Cannes award for "The Wind That Shakes the Barley" in 2006. This win makes him one of only eight filmmakers to have won the Cannes top prize twice. The emotional drama shines a light on the painful bureaucracy of Britain's benefit system. As a director, Ken Loach is immersed in the profound issues developing in today's society.
The second feature, "This Beautiful Fantastic," is a romantic drama directed and written by Simon Aboud. The picture stars Jessica Brown Findlay, Tom Wilkinson and Andrew Scott. Jessica Brown Findlay is famous for playing Lady Sybil Crawley in the ITV series "Downton Abbey." Andrew Scott received the recognition for his role of Jim Moriarty in the BBC series "Sherlock." "This Beautiful Fantastic" is an uplifting story about life, death and love told through the metaphor of the neglected garden.
The last feature of the New British Film Festival is "War on Everyone," a 2016 black comedy written and directed by John Michael McDonagh. The director's best-known work is "Calvary," a 2014 Irish drama starring Brendan Gleeson, Chris O'Dowd and Kelly Reilly. "War on Everyone" was screened in the Panorama section of the 66th Berlin International Film Festival, so this autumn, Odessan audiences will have the great opportunity to see for themselves the notable work of a participant in a top international festival such as the Berlinale.
Moreover, British Council Ukraine with the participation of the British Academy of Film and Television Arts (BAFTA) will present the best new short films as a special project within the New British Film Festival. The BAFTA Shorts include animated and imaginative works such as British Short Animation winner "Edmond," directed by Nina Gantz; British Short Film winner "Operator," directed by Caroline Bartleet; and five short-format works satisfying a broad range of film-lovers' interests.