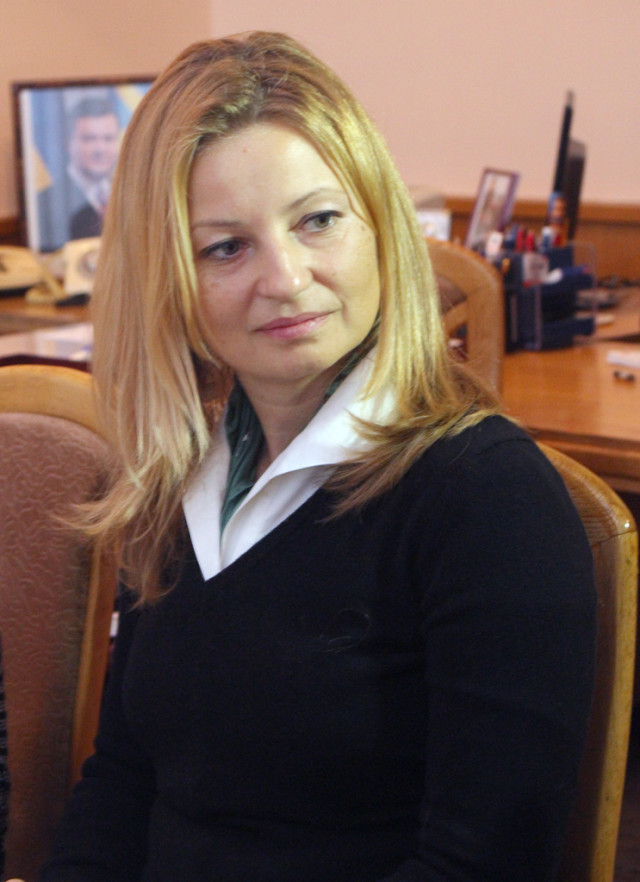 E-government has transformed societies where it has been implemented for the better. A western expert examines the obstacles to bringing it to Ukraine.
It has long since become a truism that diverse uses of information and communication technologies (ICT) permeate our daily lived realities. Global trends and practices also show that apart from their commercial, private and entertainment value, information communication technologies can act as important drivers in making public administration and service delivery systems more efficient. Commonly known as 'electronic government' or e-government, 24/7 access to government information and the provision of a wider range of public services has revolutionized the relationship between citizens and their governments. Some of the new public electronic services such as speedier online tax returns, passport applications and business registrations are making former paper-based administrative transactions more time and cost effective. Increased transparency over state budgets, procurement procedures and participatory tools such as e-petitions, e-consultations and ICT enhanced urban planning are also changing the way that the government communicates and interacts with citizens, business and civil society. When used effectively, ICT can contribute to the optimization of administrative efficiency and democratic dividends such as government's greater transparency, accountability, the lowering of corruption and enhanced citizens' participation in decision making.
Ukraine is a country that is currently undergoing profound and tumultuous reforms, and thus it is all the more in need of a more transparent, efficient and accountable public sector. The usage of electronic government and related technologies can — and should — play a decisive role in improving public services, in increasing the responsiveness and transparency of government and in helping to contribute to the (badly needed) public expenditure savings, as well as helping Ukrainians to become more proactively engaged in public life. Most importantly for a country like Ukraine, both e-government and e-democracy offer instruments for curbing corruption.
Nonetheless, the implementation of e-government and e-democracy initiatives can be transitionally challenging as both require a comprehensive approach coupling resolute political will with longer-term strategic policy vision. Significant infrastructural and financial investment which includes systematic reengineering of various processes as well as the absorption of new skill sets into public administration systems is equally needed. All of this demands essential and radical behavioral changes among civil servants and within society as a whole. Extensive civic education and targeted training of civil servants can help facilitate awareness building and adoption of relevant new skills so that the benefits of ICT can be effectively implemented into real life processes. Notably, implementing governance changes of this magnitude is often complex. People and governance systems need allowances and windows for adaptation. Still, these new ICT inspired governance challenges and realities are not particular or unique to Ukraine. Public administration systems are affected by them all over the world and Ukraine has many historical examples to emulate. It is up to each government's capacity and willingness, however, to harness these potential changes and push them into the mainstream for the equitable benefit of the entire citizenry.
Looking at the global e-government rankings, it is easy to see that Ukraine has had a mixed journey. The nation's internet penetration figures and usage have steadily increased since the 1990s and in 2010 Ukraine ranked 54th out of 192 countries on the global UN E-government Development Index (EGDI). Yet by 2014 the post-Soviet nation's EGDI ranking regressed by thirty-three positions to 87th place. The good news is that since 2014, Ukraine's commitments to e-government and e-democracy strengthened yet again, a development which was reflected in its commendable return to 62nd place in the 2016 UN EGDI and 32nd place in the E-participation Index.
Several factors have contributed to Ukraine's recent rise in the global e-government rankings. First, several important legislative reforms such as the Law on Citizens' Petitions (2015), Law on Access to Public Information and Open Data (2015) and the Law on the Open Use of Public Funds were passed. Second, several notable online tools were launched by civil society. These have included the notably successful Prozorro electronic procurement platform which in its first 14 months of operation already contributed 1.5 billion hrivna in state savings. The spending.gov.ua or the Price of the State platforms make tracking of state expenditures a more transparent and interactive process for citizens. E-petitions instruments were adopted by the Presidential Administration, by over 200 local government authorities and more recently by the Cabinet of Ministers. Smart City, open data, e-voting pilots and the growth of regional IT innovation centers such as the Impact Hub in Odessa, Space Hub in Dnipro and iHUB in Vinnytsia are important catalysts to local civic initiatives that focus on social innovation. Lastly, momentum is gaining ground, albeit slowly, in the introduction of e-services where several Ministries (including Justice, Economic Development and Trade, Social Policy, Ecology, Regional Development, Building and Housing, Infrastructure and the State Fiscal Service) have launched some of their first electronic services. These newly launched services are facilitating more rapid and cost efficient business and construction licensing, monitoring of illegal waste dumps and the automation of a one-stop-shop style customs clearance service.
The role of IT as a socio-economic driver in Ukraine should come as no surprise. Ukraine's 402 universities and colleges annually produce more science graduates than many reputable hi-tech countries in Asia and Western Europe. Ukraine's 90,000 IT professionals is the largest professional IT community in Europe with the numbers expected to rise to over 200,000 in 2020.
At the same time, despite Ukraine's labor sector assets and impressive recent advancements, it is essential to inquire how are all these accolades trickling down to and benefiting ordinary citizens?
A recent national OMNIBUS public opinion survey conducted by the Kyiv International Institute of Sociology showed that a prototypical Ukrainian internet user is 18-35 years old, from a large city and holds a higher degree. On the other hand, persons older than 50 years of age, with high school or a lower level of education and living in a village are the least likely to use the Internet. The survey findings further conclude that ordinary Ukrainian citizens are not very aware of the possible benefits of e-government and e-democracy initiatives: 86% did not understand what e-government means, 79% have never heard of the term e-democracy and only 41% thought that they may have some idea of the term's meaning.
Internet user patterns among respondents also point to the fact that the implementation of electronic government by Ukrainian citizens remains relatively low with 47% Ukrainians still preferring face-to-face contact and only 19% using ICT to interact with authorities. The vast majority of Ukrainian internet users (86%) also use the Internet primarily for general information searches, social networking (76%) and following the news. Only 21% have claimed that they use Internet for seeking public services, and even fewer use it for democratic participatory purposes such as e-petitioning, e-consultations or e-polls. Interestingly enough however, the majority did believe that e-government and e-democracy do offer new opportunities for improving the future of good governance in Ukraine.
So where does that leave the status of e-government in Ukraine? On the one hand relevant reforms have gained momentum over the past year, but Ukraine can do much more in modernizing its public administration system and in utilizing domestic human capital in the IT sector. It is important that Ukraine thinks of its human capital as much more than a resource to export, but also as a key resource to strengthen its public sector. This requires the government to make strategic choices in its relevant allocation of resources for the purpose of making e-government a vital long-term priority. Even under a very modest state budget, which Ukraine can currently offer, this could be achieved if strategic prioritization, effective change management and agile public-private partnerships were to be put in place.
The passing and implementation of robust new legislation with clear definitions of what an e-service entails would also help. Its current absence significantly undermines the advancement of systemic, quality standards for a citizenry centered on e-service delivery. The opening of state registries, development of effective interoperability and relevant data security systems is also a basic need for improving the efficient flow of data between ministries and local administrative units. This would be particularly helpful for the undergoing efforts in administrative decentralization. E-government is as much about technology as it is about the human dimension — people — both on the supplier and the user end. Extensive capacity building of public servants and adoption of new skill sets into the system is thus essential. To quell Ukrainians' fears and distrust of e-government initiatives and the government in general, they need to be met by air-tight measures in implementing state of the art privacy of information and personal data protection measures. To prevent digital divides and to ensure citizens' equitable access to the Internet, Ukraine needs to develop rural as well as urban IT infrastructure. To further bolster its post-Maidan 2014 commitments to democracy, the government of Ukraine needs to collaborate and innovate jointly with civil society and the private sector on a diverse range of empowering transparency, participatory and anti-corruption instruments.
Overall, Ukraine will need to find its own recipe for a successful model of governance. In today's era, effective use of new technologies can certainly help to make it happen. As Steve Ballmer, a former CEO of Microsoft, once said — the key benefit of information technology is that it empowers people to do what they want to do. It lets people be creative. It lets people be productive. It lets people learn things they didn't think they could learn before, and so in a sense it is all about unleashing of the potential. Undoubtedly, Ukraine has the human capital and slowly emerging vision needed to unleash its own potential.
Jordanka Tomkova is a Swiss funded E-governance Advisor in Ukraine and a Senior Governance Advisor at the INNOVABRIDGE Foundation which is a co-implementing partner of the E-governance for Accountability and Participation Program in Ukraine financed by the Swiss Agency for Development Cooperation.