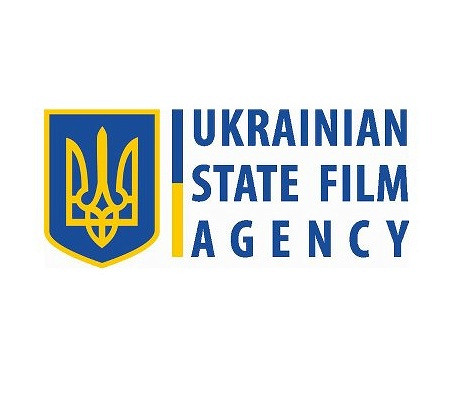 Ukraine needs to formalize tax rebate policy if it is to be competitive on the international film market.
In 2009, at the "Cinema Business in Ukraine" international conference I posed a question to several Ukrainian producers who were also members of the jury – how can we attract foreign film crews to our locations? One of the speakers replied that that this was an important question and that there was in fact nothing in Ukraine which could attract foreign filmmakers. Eight years have passed since that moment, and a law has now been ratified – "Concerning the State Support of Ukrainian Cinema", which, among other provisions, mentions a system of financial incentives for foreign filmmakers who choose to film in Ukraine.
Many things have changed over these 8 years. Chief among them of course is the drastic reduction in Ukrainian-Russian cooperation in the cinematic field, a considerable decrease in the theatrical release of Russian films, and reciprocally, a virtually total absence of Ukrainian content in Russian movie theaters (with very rare exceptions). Ukraine changed its approach and directed its cinematic efforts towards Europe. However, having had a lot more time to advance in this field, Europe was already far ahead in its cinematic development – for example, recognizing that a system of rebates (a state subsidy or reimbursement of qualifying expenditures) is a very useful method of attracting foreign filmmakers into one's country – and with them, an influx of money into the economy.
After two years of staled attempts and dramatic developments, the Verkhovna Rada passed the "State Support of Cinema" law, which was recently signed into law by President Petro Poroshenko. However, for this law to begin working in practice, a number of changes must be made to existing corollaries, some new ones must be added, and finally – the sum dedicated to cinema by the state budget must be increased. The 500 million Hryvna sum proscribed for this year is very far from enough. The 2017 budget was passed before the State Support of Cinema law was passed and provided enough money only for the direct manufacturing of films. Cash rebates necessitate the funding of half a billion Hryvnas at least – and that is s only for this year. The general 2017 cinema budget for Ukraine must be multiplied by four times for the rebate system to be implemented meaningfully.
In 2015, when the law was first presented to the Ukrainian parliament, the suggested percentage dedicated to rebates was 25%. The law's authors expected that within the first five years of the law being implemented, foreign producers would spend a minimum of $100 million dollars within Ukrainian territory. However, after passing through parliament, the law only saw 16.6% of the budget dedicated to rebates.
There are, of course, rules governing the rebate system. In order to receive these subsidies, a foreign producer must first find a Ukrainian partner. There are certain requirements towards the expenses which would be made within Ukraine – they must be no less than certain sum, which differs by each type of production: TV films, cinematic films, commercials and music videos all have different requirements. The producers of animated and feature films will have to spend the most to film in Ukraine – no less than 7,000 UAH minimum salaries, which in today's economy translates into 22. million Hryvnas.
Any project qualifying for a rebate would also have to pass a "cultural" test which includes technical requirements – such as a number of filming days and patronage of Ukrainian film industry services – as well as creative ones, dealing with the themes of the film.
How Does This System Work in Other Countries?
According to the analytical data publication "Content Report", Ukraine introduced the smallest rebates compared to the other European countries which use the rebate system. Most countries returned 20-25% of the costs spent by the filmmakers, though those percentages sometimes can go up to 40% – for example, in Switzerland. This factor is somewhat mitigated by the fact that production costs are considerably lower in Ukraine than in Switzerland or other European countries.
What can Ukraine get out of the Rebate System?
Besides providing income and experience to film workers, foreign cinema would also bring in an influx of work for the hospitality and transport businesses. This is serious motivation for Ukrainian politicians to consider the status of Ukrainian roads and development of quality transport systems. While Kyiv has already proved twice that it is capable of hosting major international events such as "Eurovision"; and Lviv has experienced an influx of tourists every year (in addition to having hosted the 2012 soccer championship), the transport systems of smaller cities may experience problems when dealing with a sudden increase of traffic.
Filming foreign film projects in Ukraine also brings investments in tourism. If you have ever visited Odessa, you may have gone on an excursion which highlighted the filming sites of "The Three Musketeers" and "Transporter 3". Some countries have started hosting thematic tours which take tourists on a journey through the locations of famous movies and TV series. Such tours enjoy a considerable amount of popularity. "Game of Thrones", "Twin Peaks", and "The Young Pope" are some of the cult shows that now have tours dedicated to them.
One Ukrainian city in particular may soon gain such popularity, provided that the project currently being filmed there (with some financial support from the Ukrainian government) meets with popularity among viewers upon its release. The film in question is Russian director Ilya Khrzhanovsky's work "Dau", which has been filming for several years in Kharkyv, and has been in post production for a long time after the conclusion of filming.
The first steps are already being taken to provide foreign producers with information about Ukraine. The Ukrainian Film Association has launched a website which gathers information about locations of potential interest to filmmakers (https://location4film.com.ua/). [Note: since the website was launched before the passing of the State Support for Cinema law, it may contain out-of-date information about rebates]. At this moment the site includes information on  four categories of locations: nature, architecture, industrial objects, and parks.
Will the rebate system succeed in Ukraine? Will foreign film crews be drawn to create movies and series in Ukraine? Which locations might attract their attention? Will the professionalism of Ukrainian film workers meet the standards of foreign cinema? Will the rebate system succumb to bureaucracy, or will it revive the Ukrainian film industry and stimulate the economy in general – we will know the answers to these questions and more after only a year of implementing the new system.
Olesya Anastasia is a journalist based in Kyiv.