Daria Shapovalova is set on expanding the boundaries of the Ukrainian fashion scene. First, she put Ukraine on the fashion world's map as a journalist by discovering Ukrainian designers for world-famous retailers and press. Then, she founded the "Kiev Fashion Days" international fashion week and the More Dash agency. A year ago, Daria and her team came up with the exciting idea to unite fashion and technology on one stage. This November the Kiev Fashion Institute — also founded by Daria — held the second ever Fashion Technology Forum in Kyiv. This year's focus was integrating digital and information technology (IT) into the fashion industry. Speakers discussed how technology is changing our lives and how we can better work and live with it. Daria also took part in the Forum herself, sharing her experience obtaining a Master of Business Administration (MBA) degree at the private Hult Business School. This year, after entering the MBA course, she moved to San Francisco. Aliona Nagornaya spoke with Daria about fashion and technology immediately after her panel discussion.
Odessa Review (Aliona Nagornaya): Daria, what's happening today with the fashion world? It seems that you switched from the world of fashion to the world of technology, doesn't it?
Daria Shapovalova (DS): I can't say that I switched. I'm still deep in fashion, but I want to explore the possibilities of what we need to bring to our projects from the world of technology. There is a kind of stagnation in the fashion world today. Designers copy each other's ideas. Everything has already been invented. Therefore, we need to work with new marketing technologies and IT innovations to bring changes to fashion. Why are sales falling at such retail giants like Barney's and Neiman Marcus (the stores we work with)? Because when you come there to buy new shoes, those shoes will be presented to you by a shop assistant — just like it was hundred years ago. And I want another way of "communicating" with the store, not the usual approach of going through the seller. I want a mirror that I look into and it can send me a photo with my image afterwards. This is the simplest thing I want. There is no interesting experience in traditional retail today.
OR: When you announced the program for the second Fashion Tech Forum on your Facebook page, you wrote that, in the near future, forums will become outdated. Why do you think so?
DS: I think that the lecture format for conferences is becoming obsolete. Today, the audience increasingly needs mentors, targeted knowledge and one-on-one programs. That's why, in addition to offline lectures, this time we added online master classes from California. We had Skype lectures by the founders of successful start-up platforms like Marina Mogilko  (the co-founder of LinguaTrip.com) and Anastasia Sartan (the founder and CEO of Epytom). For now, we are testing new formats to find out if our audience is ready for them. We plan to make several parallel streams, divide the participants into small groups and hold workshops in this format. But the audience should be super prepared. We still need to hold number of conferences, and increase their complexity step by step. We launched the Kiev Fashion Institute exclusively with a focus on fashion content: all our speakers were from the fashion world and shared their experience and knowledge only in this field. Then we added business content, and now we have a discussion panel on master of business administration (MBA) education in the digital age. Where is the fashion and where is the MBA?! I wasn't sure that people would understand this topic and come to the panel. But, in the end, it was a full house, and I was pleasantly surprised that many participants had questions for the speakers.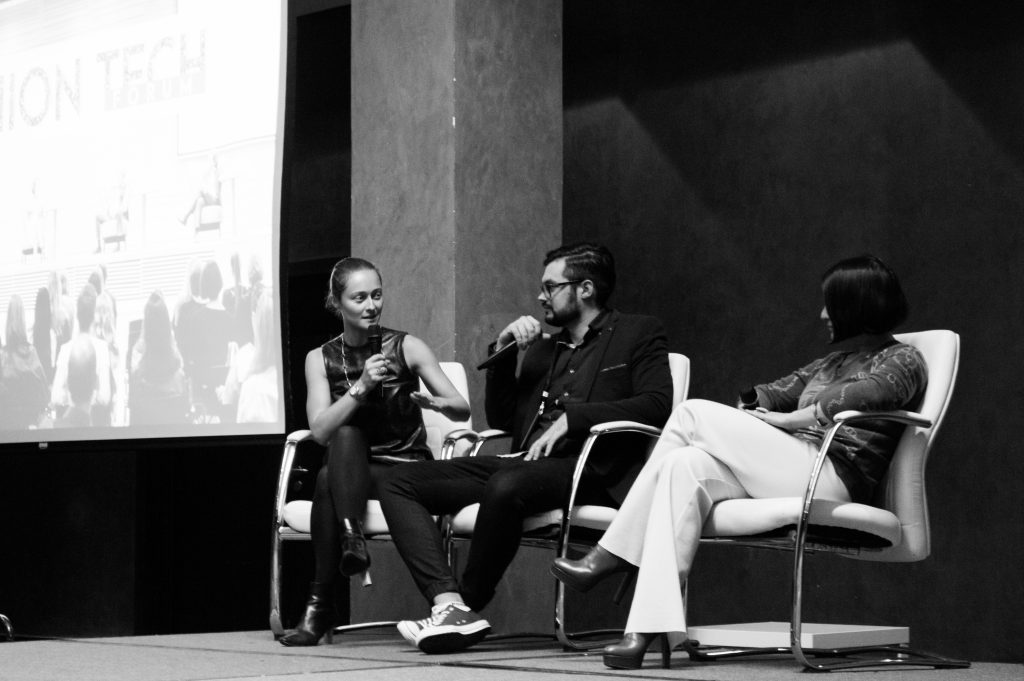 OR: Who selects speakers for the Fashion Tech Forum?
DS: Usually we select speakers with the help of an invited forum curator or advisor. Both seasons it was Ilya Kabachinsky, the editor-in-chief of AIN.UA, the leading media resource about technologies in Ukraine. Together we compiled the program. I suggested inviting speakers that I would like to see. He made his own list. And after that we approved the final version. Also the team of Kiev Fashion Institute and its executive director Slava Avramenko can suggest speakers. So it is a collective effort.
OR: What meetings inspired you in San Francisco during your MBA studies?
DS: Meetings with venture capital (VC) investors, founders and CEOs of world-renowned programs and [mobile] applications, and communicating with entrepreneurs. What's interesting: many VC-investors feel fashion is absolutely not part of the venture capital business. For example, Dropbox and all kinds of mobile applications earn hundreds of times more than any fashion company. At the same time, people who work in the technology world and build multibillion-dollar companies have a completely different way of thinking: they always ask first how to save the world, how to help humanity.
OR: I read a recent article you wrote about impact investing in the online edition of the Ukrainska Pravda newspaper. Can we discuss why social impact and charity are completely different things?
DS: The practice of charity means the transfer of some funds from one pocket with a great deal of money to another pocket — to purchase medicines and food, children's toys, etc. The social impact of business can be defined as the impact that the company has on society and the environment. In simple terms, it is any business that makes our planet better. It means that you don't, for example, build a business that destroys forests, and afterwards you give 10% of the profits to charity. How much is 10% compared to 90%? That's nothing!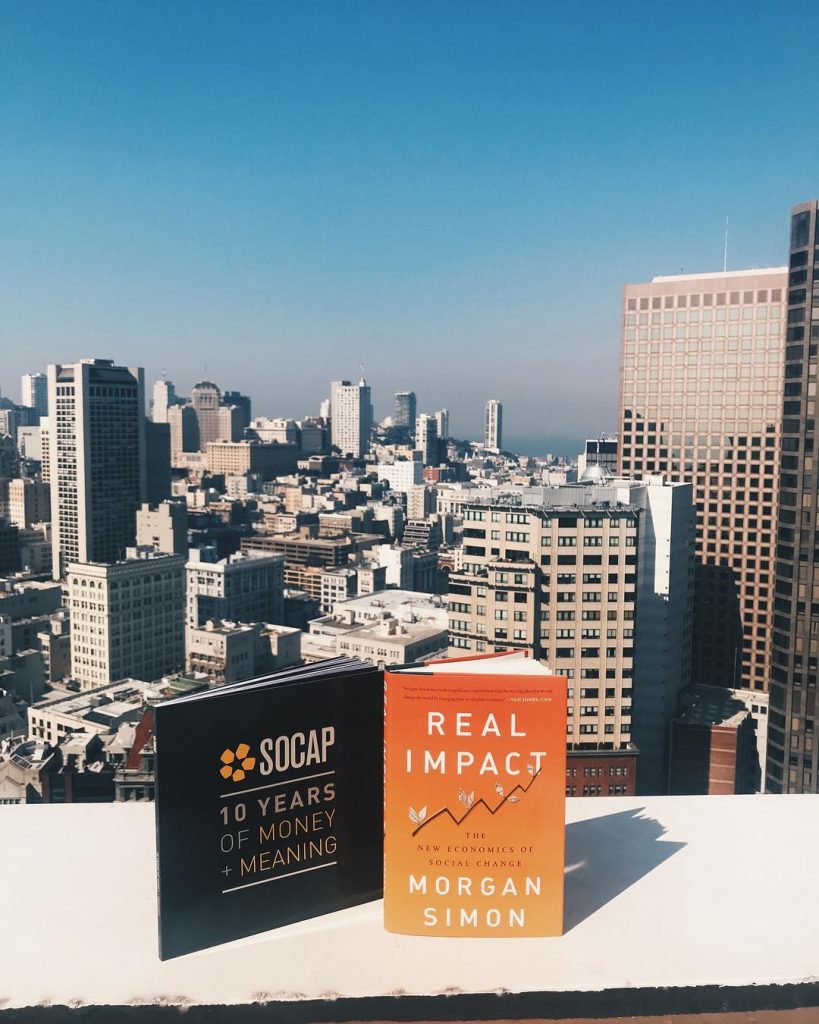 OR: Are there examples of social impact businesses in Ukraine?
DS: Not many. In that article, I gave an example of the Yegor Grebennikov's "Green Theater" in Odessa. They updated a great city project, which, for a very long time, was not profitable for them. This has a social impact in the city.
OR: What about your cooperation with the Go Global foundation as part of the #FashionCharityPopUpStore*, a charity sale of clothing from the collections of leading Ukrainian designers?
DS: The #FashionCharityPopUpStore is a charitable nonprofit project. All the money raised goes to the language camps GoCamp, where international volunteers teach Ukrainian children to speak foreign languages. I really love this project, and my goal is to collect a million hryvnia this year. Then we will see how else we can develop our cooperation.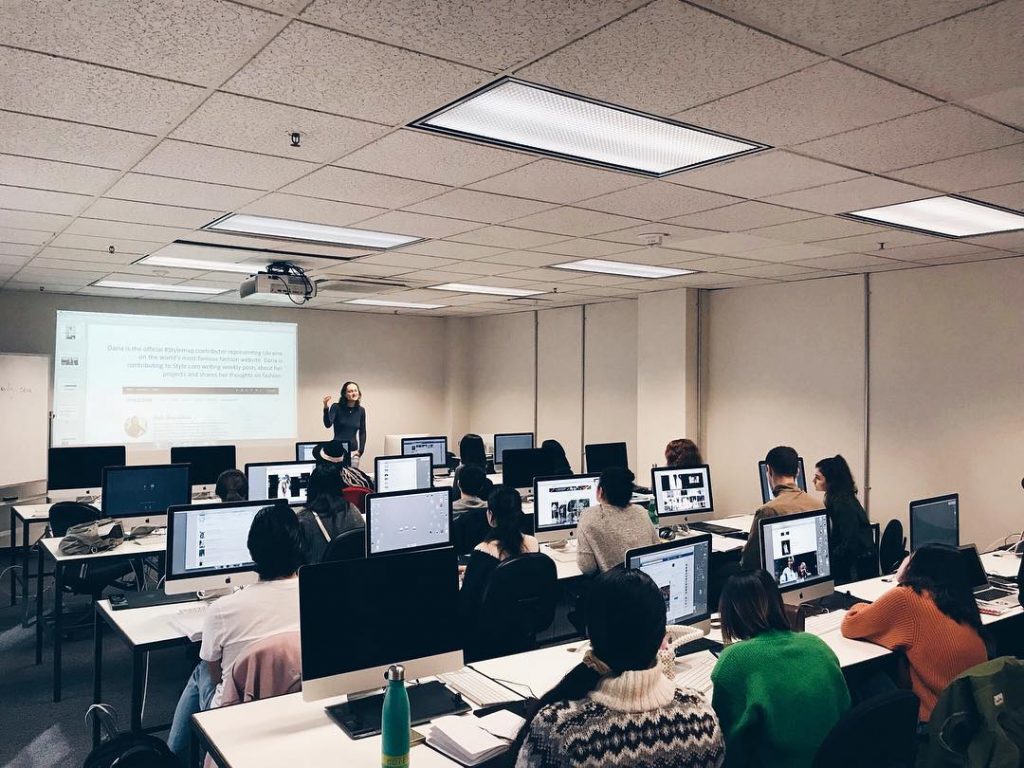 OR: How are your relations with Kiev Fashion Days [formerly, the Mercedes-Benz Kiev Fashion Days] since you left to study?
DS: My relationship with Kiev Fashion Days will always be driven by the fact that I am a co-founder of the project and have strongly supported it from the beginning. I believe that this story has successfully fulfilled its mission to put Ukraine on the world's fashion map. It helped many designers to grow and to develop and it will continue to innovate in fashion and retail. And I will keep on supporting it from California.
OR: How do you envision the Ukrainian fashion scene's development in the nearest future?
DS: I won't reveal all the secrets and new projects that we are already working on today. But I believe that technology will definitely save the world of fashion. In each fashion cycle, it's necessary to add technological innovations — in retail, in materials, in production. I am primarily interested in retail, because this is our expertise. Just imagine how many useful developments can be implemented in retail: artificial intelligence (AI), virtual reality (VR), and many other things. But step by step — we are still learning!
* The third #FashionCharityPopUpStore will be held December 16-17 at the Kiev Fashion Institute (Kyiv, Vozdvizhenska Street, 44)