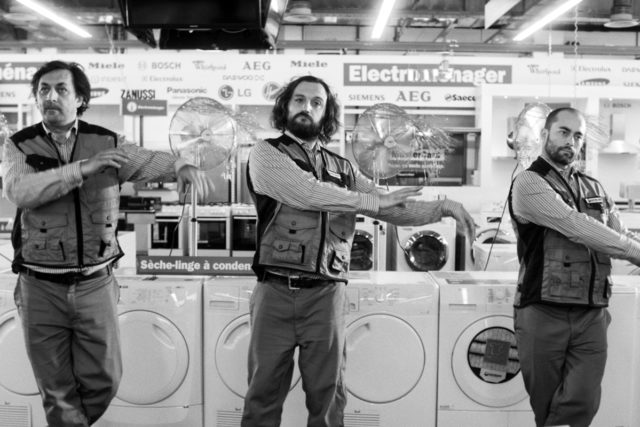 This marginal comedy, "Death by Death", is the black-and-white debut feature of director Xavier Seron. The picture is the winner of the Palm Springs Film Festival's New Voices/New Visions award and is a major competitor in the International program of the 7th Odessa International Film Festival.
37-year-old hypochondriac Michel (Jean-Jacques Rausin) is an unsuccessful actor whose life is going nowhere. He works at an appliance store with his only friend Darek (Serge Riaboukine). In his spare time, Michel's life is focused on the two dependent women in his life. There is his mother Monique (Myriam Boyer), who uses her health to manipulate her son. And Michel's girlfriend Aurelie (Fanny Touron), a painter whose art does not get any recognition. Each of the women is trying to dominate the time and attention of the only man in their lives, while the hero tries to understand his own inner fears and to locate their sources. This effort to find himself finally overtakes his relationships with Mom and Aurelie.
The interlacing of religious symbols, the fear of death and humor with a lively collection of Baroque music leads to an ambiguous perception of the film. But, it takes a bold approach to the film's eternal themes and stylistic choices that will make the viewers become loyal supporters of this picture.