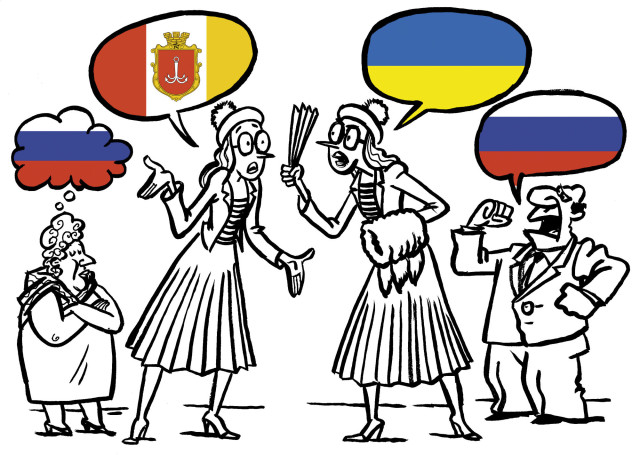 Eleven years after the breakup of the Soviet Union, the Odessa Intelligentsia joined the ranks of the "I think and speak in Russian" club. However, during club meetings, she would insist that it is necessary to think and speak in Ukrainian. Observing this, the Odessa Literary Community would sigh and remark:
"Russian, Ukrainian – who cares? Just as long as it's with our Odessan accent…"
"Hey! You are not in your Moldavanka here!" the Odessa Intelligentsia would interrupt her.