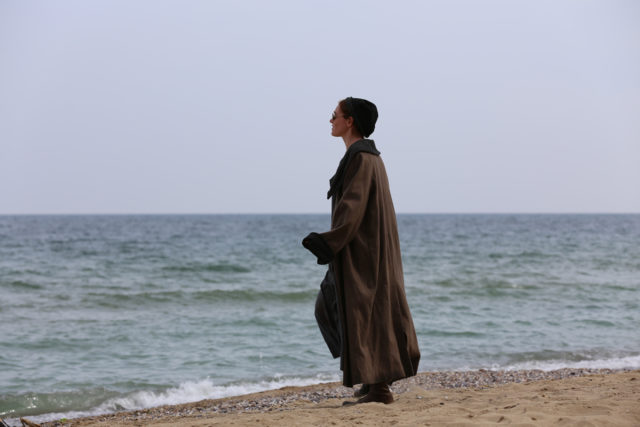 One of the most exciting pictures of OIFF's National Competition program is "My Grandmother Fanny Kaplan" which was presented on the fifth day of OIFF 2016. The film was directed by Olena Demyanenko, and starred Kateryna Molchanova (playing Fanny Kaplan) and Myroslav Slaboshpytskyi (Dmitry Lenin) whose brilliant performance we want to mention especially. Kateryna Molchanova is famous for her role in the film "My Mermaid.My Lorelei" directed by Nana Jorjadze which was presented during OIFF 2014. Myroslav Slaboshpytskyi received recognition for a film he directed, "The Tribe" which won several awards, including the Grand Prix, at the 2014 Cannes Film Festival.
Returning back to "My Grandmother Fanny Kaplan". It is interesting to note that based on the commentary from director Dmytro Tomashpolskyi, the film was shot in both Kiev and Odessa over the course of nearly three years due to delays caused by disruptions in the film's financing. The film is based on the materials of the Cheka and memoirs of Fanny Kaplan's grandchildren.
The picture is about life of Feiga Haimovna Roytbalt, aka Fanny Kaplan, a Russian revolutionary who made an unsuccessful murder attempt on the Governor-General Sukhomlinsky. She was later in prison after she tried to assassinate Vladimir Lenin. On August 30th, 1918, she approached Lenin as he was leaving a factory in Moscow, and fired three shots, badly injuring him. Interrogated by the Cheka, she refused to name any accomplices, and was shot on the 3rd of September. The incident did much to provoke the imminent civil war. "My Grandmother Fanny Kaplan" is not only about historical person but captures the beauties and struggles of love and the film delves into strength of the spirit.