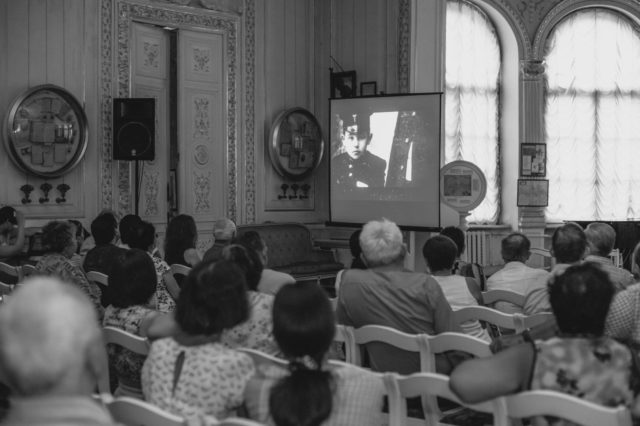 On July 14th, the Odessa Review and the Literary Museum in Odessa hosted a miniature academic conference about Issac Babel – his artifacts, his new film, and his legacy.
The setting was perfect, with cases of Issac Babel's items and paraphernalia as the guests entered the ornate hall. Along with his displayed writings and books, there were also quirky items – drawings of him, a worn-out pen, and his cigars. These items, as one of the museum's Babel experts explained, are the ones that the museum is most proud about, it exemplifies his personality through a different medium.
The evening had many speakers, many of which were local Babel experts, researchers and collectors, and are affiliated with the museum. They presented various views on Babel's ideals and purpose. One man even brought pieces from his personal collection.
After this fruitful presentation, the special guest, director David Novack, and the Odessa Review's editor-in-chief, Vladislav Davidzon, had a discussion about his new film, "Findin Babel". This film is the documentary journey of Issac Babel's grandson, Andrei Babel, searching for more insights into the life of this enigmatic writer. Novack presented some deleted scenes from the unreleased film – it is currently going through festivals, including the Odessa International Film Festival. These scenes were "incredibly difficult" to edit out of the final cut according to Novack, yet he expressed gratitude that he was able to show them to an Odessan audience. He and Davidzon elaborated on Babel's meticulous and incredibly personal method of editing. The evening ended with audience questions and much applause for all of the participants.
Catch the film tonight at 9:30 at the Cinema at Langeron Steps.