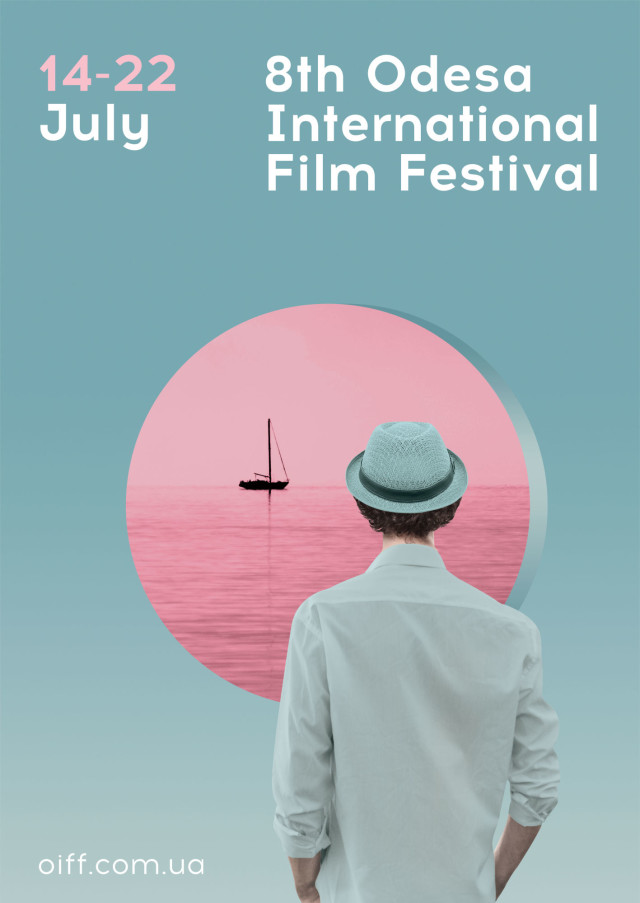 King of the Belgians
By Ulyana Dovgan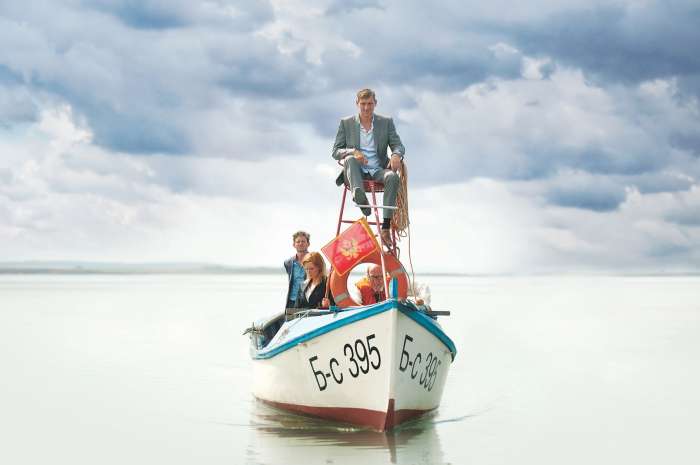 The feature Stills, directed by Dmitriy Tomshpolskiy, became a hot topic during the fourth day of the 8th OIFF. In a discussion between two of the film's actors, its director and the director's mother the following statement was noted: "Your films will not be part of the foremost international film festivals — they won't even be granted entry into the OIFF." And the sentiment in that statement rings true. The selection for the fourth day of the festival was uncommonly sub-par; it is truly a feat to gather such disappointing selections.
Here's an example. King of the Belgians is a royal road-trip movie directed by Jessica Woodworth and Peter Brosens. This feature competes in OIFF's International Competition program.
The premise is simple: during a Belgian king's state visit to Istanbul, a Belgian province, Wallonia, declares its independence. The king must get back to his country to ensure national unification, and due to a number of obstacles, he must travel by land across the Balkans to do so.
The lack of creativity here is an indirect indicator of a maturing trend: the future belongs to documentary features. As a result, there is a tendency for directors to shoot feature films in the style of documentaries. This one in particular seems to have a clear goal — to demonstrate to the younger viewers the vastly different lifestyles that exist under monarchies and democracies. The humor in the film is incredibly flat. There is almost a  feeling in the audience as if laughing gas has been sprayed into the theater, and all those not susceptible to its effects are instead sickened by its presence. The moral? Directors should not attempt to make comedic films if they themselves lack a sense of humor. One particular comment, stating that Belgium "declined to comment on the film," is primitive in nature and has all the makings of a cringeworthy comedy show.
The War of Chimeras and Strayed
By Yevgeniya Seleznyova
My festival menu of the day consisted of two Ukrainian films — one documentary and one feature, one good and one… not so good. Let's start with the bad news first.
The War of Chimeras – when having a camera doesn't make you a cameraman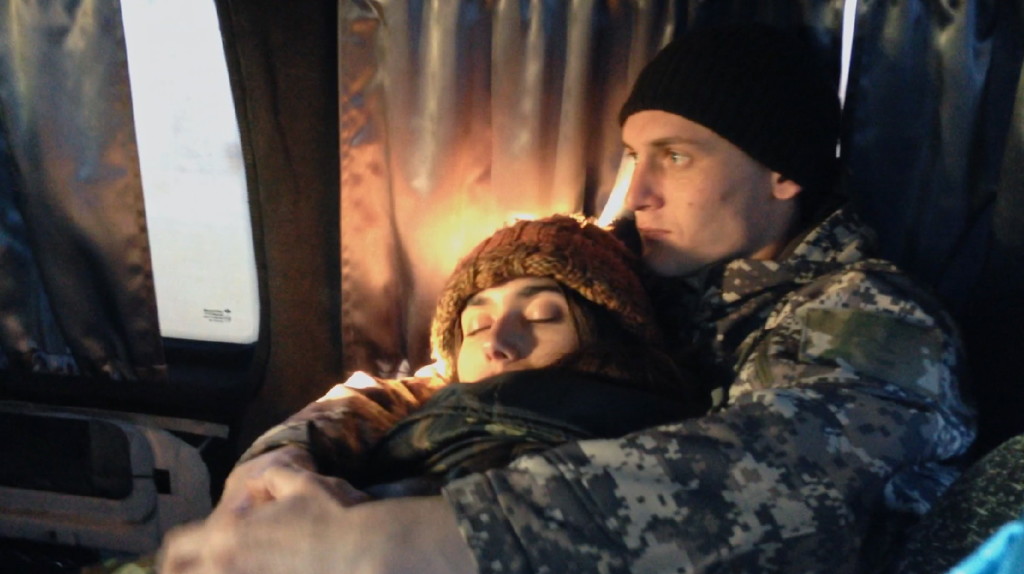 My personal opinion is that artists should be extremely careful with the themes of war and revolution in the post-war and post-revolution period. The proverbial forest is better seen from a distance, so filming or writing something about the war should be undertaken after a certain reflective period that lets ideas develop, instead of making something that you might be ashamed of later.
The War of Chimeras looks a lot like a selection of random scenes — and in fact, that's what it actually is, as a later Q&A session clarified. The creators didn't set out to make a film. They were just casually filming their lives, and at a certain point had the brilliant idea: "We have so much material, why don't we try and put together a movie?"
Guys, it doesn't work like that. There have been so many anti-war films, you should have something bigger — or, at least, something with a clearer idea — to create something really worthwhile. The lack of concept, and the absence of a general direction, are strongly felt throughout the picture.
The protagonists' narratives sound pathetic and adolescent. The movie was meant to be personal, but unfortunately its persons don't make for interesting material.
I ask myself: should I appreciate this film just because it's telling a story about Ukrainian war and Ukrainian soldiers, and I am a truly patriotic Ukrainian, deeply emotionally affected by Donbass conflict? The answer is "No".
I remember the summer of 2014, the most frightening in my life, when we were expecting the enemy at the door at any moment. It was a time of the highest patriotism and solidarity. Brandishing a blue-and-yellow ribbon or singing the first lines of the national anthem was enough to raise applause.
This was three years ago, and I hope that time never returns. But today's impressions are quite another pair of shoes, and expectations are much higher. Being able to handle a camera doesn't turn you into a filmmaker. At the very least, you should understand what you are filming and why.
Strayed – don't even try to escape your fate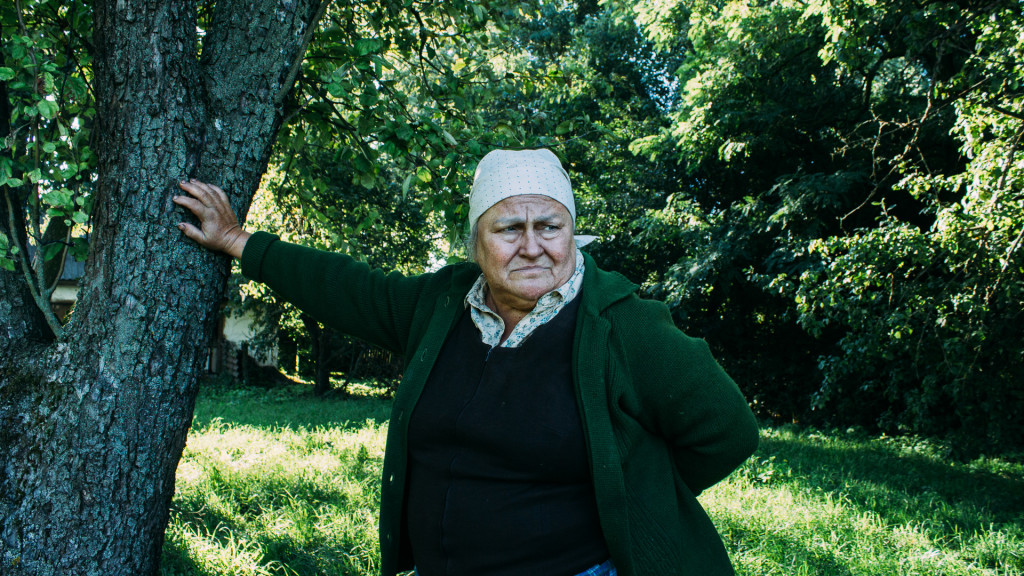 What if Nikolay Gogol was a filmmaker? Then he might have filmed Strayed.
This very light and fresh comedy revolves around a group of people located in the mid-Ukrainian outback. The immediate attraction of the film is its language — a truly genuine, living dialect you can frequently hear in everyday situations.
The films depicts Ukrainian folk life — not the kind that's "canned" in a local history museum with 19th-century outfits, but the true one, honest and uncensored. The characters spontaneity and simplicity make them familiar, relatable. It is also a movie about fate, as the director has explained. Sometimes your fate can take some very unpleasant routes, but in the end it will lead you directly to where your place is supposed to be.
Strayed is possibly one of the best Ukrainian films I've watched over the last years. Finally: no drama and suffering, no politics, no pseudo-intellectual contortions, no imitation, just a really good, entertaining story I'd love to watch once again.
Also, I had a star sighting today — Aidan Turner made an appearance between screenings. I wanted to ask him why he looks so worried in the festival promo-video, especially in the scene where he is inspecting the dressing room… But, there were too many people around trying to take a star selfie, so I suppose I've missed my chance. Maybe next time?