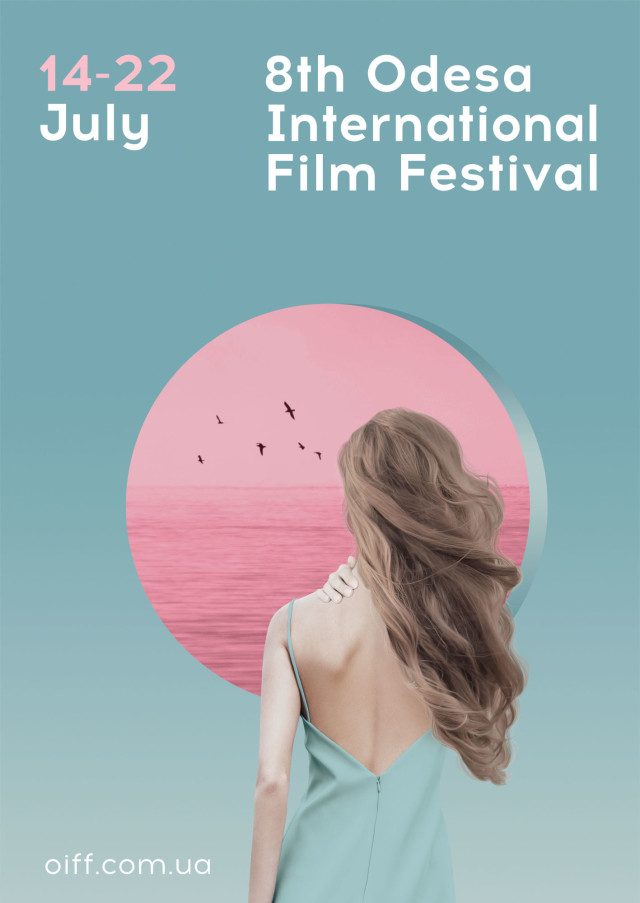 The Distinguished Citizen, Secondo Me, Orpheline
By Yevgeniya Seleznyova
After all of yesterday's challenges, today has turned out to be quite a pleasure. Finally — well-made movies with a discernible plot, structure, and a certain feeling of high quality. Let's check them, in order of appearance.
The Distinguished Citizen – you can never please everyone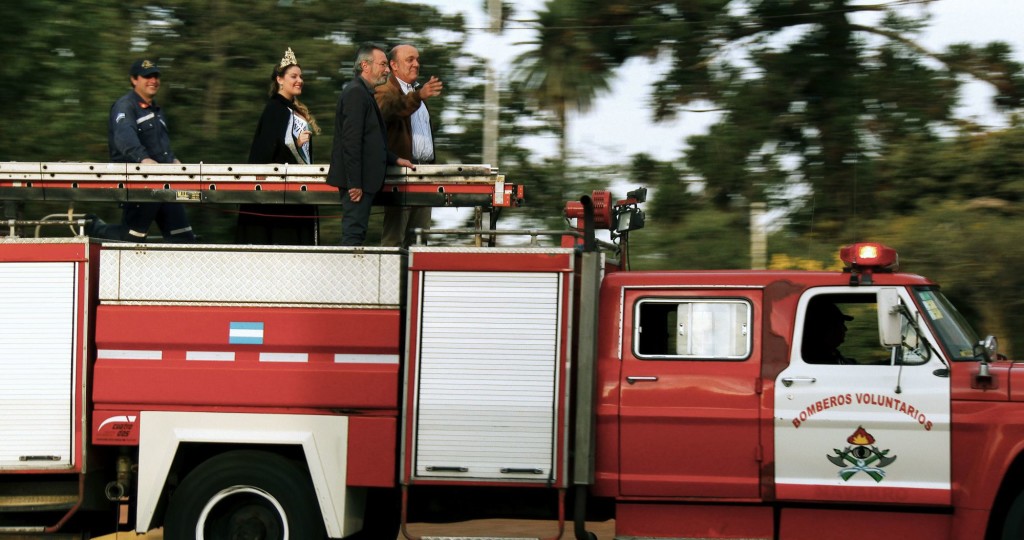 The line for seeing Distinguished Citizen started from the sidewalk. Whether it was the fame of its Golden Lion award, or the fact that the festival is gradually coming to an end and there're not many films left to see — but the screening was packed.
And indeed, this is a very well-told story, logical, with tension rising by degrees, and plenty of humor. The main character reminds me of one of my favorite actors, Bryan Cranston, with his quirky charisma. He can be very sincere in his books, but does not dare to be himself in real life. Instead, he tolerates a great deal of unpleasantness to remain polite. His journey will culminate in a transformation and a new understanding of what it means to be honest with the world. In short, this movie was worth standing in line for.
Secondo Me – a small everyday miracle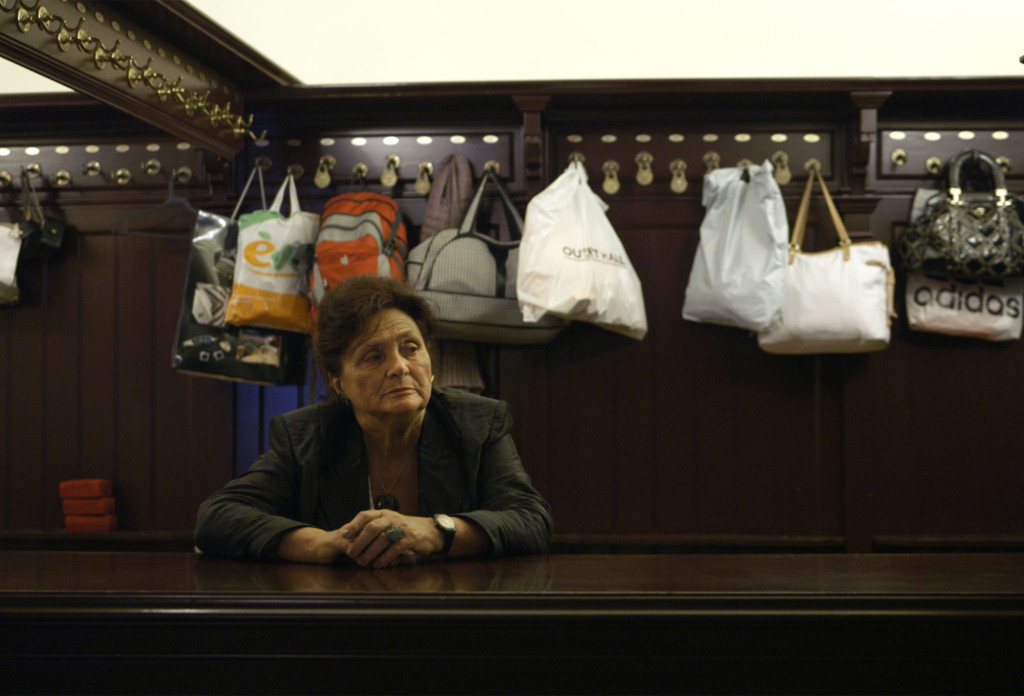 My next screening was the documentary Secondo Me, filmed in Odessa, Milan and Vienna. Together with Pavel Cuzuioc, we meet three people of different ages, genders and habits, united only by occupation: they are all cloakroom attendants in local opera houses. The title of the film is a reference to Flavio Fornasa, an Italian character who is interested in a great variety of subjects, such as politics and sociology, and discusses them with a constant repetition of "secondo me," which means "in my opinion."
The movie aims to show the universe that exists inside every human being. The most invisible, humble person can turn out to be a real treasure trove of secrets. The viewer is allowed to come very close to the characters, looking in on the most private aspects of their lives. Anyone can be the story's hero – it's only a question of proper framing. Camera work and editing are also very well-done.
Unfortunately, I couldn't stay until the end due to a very tough schedule, so I couldn't take part in a Q&A session after the screening. But I was left with a warm impression,  especially after seeing our beloved Odessa Opera Theater. It always feels like a sudden gift — to see something or someone familiar from real life on the movie screen.
Orpheline – a woman trying to break free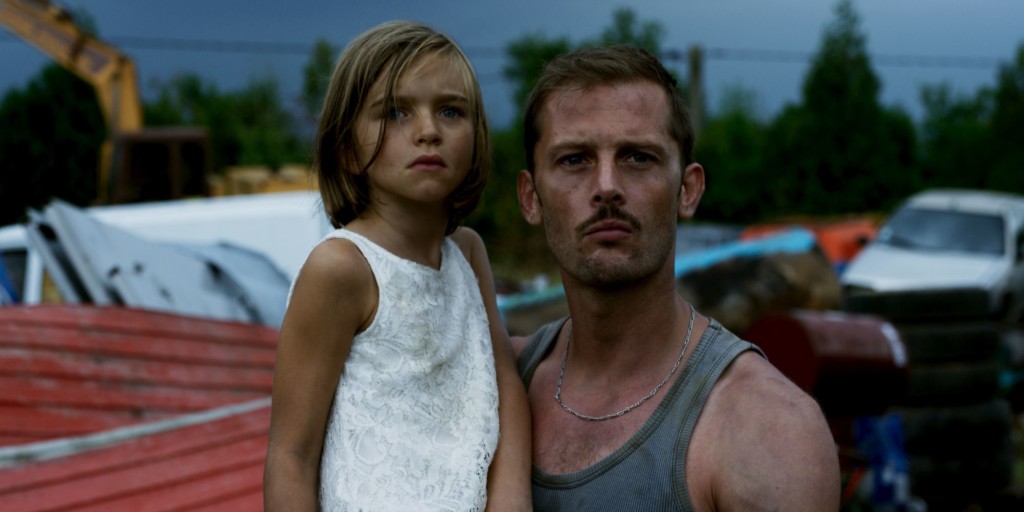 My last screening for today, Orpheline, was set to begin at 9 pm. I was already tired and reviews from the morning screening were contradictory, so I promised myself I would go home if I didn't like the first 15 minutes.
In the end, I got home after midnight — and do not regret it. Orpheline is an extremely strong and sensual movie. The characters are very lifelike and evoke a deep sympathy. The film's atmosphere is filled with emotions.
The film creators, screenwriter Christelle Berthevas and director Arnaud des Pallières were in attendance at the screening. The story is based semi-biographically on Christelle's youth and childhood. "It is a history of being exiled from the family, of being rejected… And a history of a woman finding her way to escape men's influence, too" — she said during the Q&A session. It was very important for me to discover the main idea of the movie as seen by its makers.
The main character is represented at four different ages by four talented actresses. Two time Cesar winner Adele Haenel and gorgeous Gemma Arterton as supporting actress make for brilliant casting. The male actors are also very convincing, showing all the faces of destructive "love" that Kiki-Corinne-Sandra experiences.
Visuals and soundtrack are a source of aesthetic and minimalistic joy, with everything exactly in its place. There's a moment of visual fixation on a naked woman's breasts — this part of the body appears prominently throughout the film. Well, why not allow ourselves to appreciate the significance of feminine beauty?
As I left the cinema hall, tired but happy, I discovered that  the festival never sleeps. It was almost midnight, but the crowd was far from dissipating. People were gathering around the last open food court point, someone waiting for a taxi, someone searching for company to continue the festivities, volunteers doing some kind of end-of-day ritual with hugging and applauding… And of course, everyone was discussing the movies.
I sat on the edge of the Festival Square fountain, silent by night, looked up the starry sky and asked myself — when am I going to have such a wonderful evening again?
Frost
By Ulyana Dovgan
The International Competition Program at OIFF consists of 12 films from 27 countries, including offerings from China, Serbia, Australia, Lithuania, Israel, Estonia, Brazil, Georgia, Belgium, Spain. But, the 6th day of the festival affirms that the French features are becoming leaders of the festival. For example, this year's French feature Orphan is а very notable competitor, directed by Arnaud des Pallières, and starring Adele Haenel and Adele Exarchopoulos. Haenel is well known to Ukrainian film lovers for her recent role in Léa Fehner's Ogres. That film was presented at last year's OIFF in the summer of 2016. Adele Exarchopoulos also received recognition for her role in Abdellatif Kechiche's film La Vie d'Adèle (Blue Is the Warmest Color), which was the winner of the Palme d'Or at the 2013 Cannes Film Festival.
Frost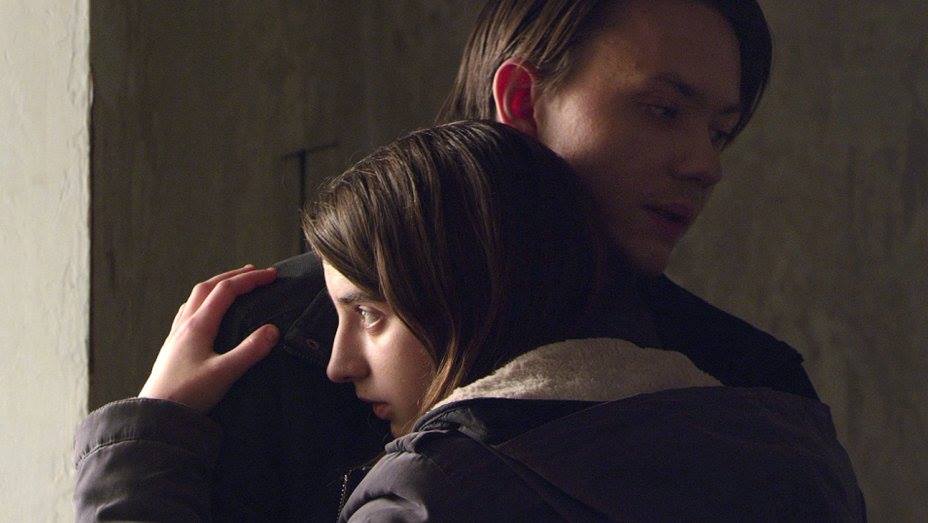 One of the most noteworthy entries in the International Competition Program this year is Sharunas Bartas's Frost starring the French actress Vanessa Paradis. Its debut was in the Directors' Fortnight section at the 2017 Cannes Film Festival. The picture, which concerns the the war in the Donbass, was given the highest praise by the Cannes audience, receiving a standing ovation and shouts of "Bravo!"
The psychological war drama is a Ukrainian, Lithuania, Polish and French co-production. The film was partially shot in Kyiv and at the war front towns of Kurakhove, Marinka and Krasnohorivka in Eastern Ukraine with the support of the State Agency of Ukraine for Film Industry. Some commentators have already claimed that Frost will go down in cinematic history alongside the works of Martin Scorsese and Philippe Garrel, but of course this remains to be seen.
This is a little speculative feature about Ukrainian war. The young Lithuanian Rokas (played by Mantas Janciauskas) drives a humanitarian aid truck to the Donbass region of Ukraine, accompanied by his girlfriend Inga (Lyja Maknaviciute). Amid the violence and death of the Donbass conflict, they meet different war correspondents, one of whom is played by Vanessa Paradis. Their first stop is Poland, where they meet their local contact, Andrei (Polish star Andrzej Chyra of United States of Love), whose actual role in their mission remains unclear, and end up spending one night (and a mystifying narrative detour) in an elegant hotel. This is very strange, as it takes place in what is essentially a road movie about war-torn Ukraine, designed to bring us into the heart of darkness. The French producer called Frost "the snowbound road-movie about a unique journey to the Ukrainian present through Lithuania, Poland and Ukraine."
Frost does make a late bid for the audience's attention with long conversations that touch, more or less insightfully, on the philosophy of war from the perspective of its frontline combatants.