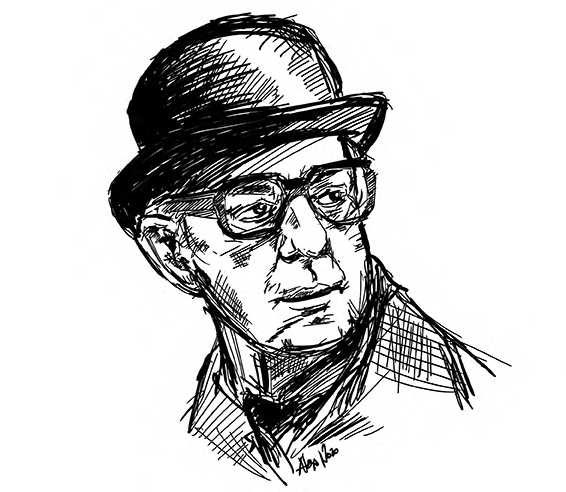 Issues surrounding the urbanization of Odessa are creeping up in wider conversations around wider scale discussions of urbanization in Ukraine. The Odessa Review's Nick Holmov adds his own thoughts to the mixture.
The issue of urbanization is not a new one for either Odessa or Ukraine generally. There are well known advantages and disadvantages to pursuing a quick path of urbanization and to taking a more measured long term view of the issues surrounding urbanization. There are well known advantages that a large scale concentration of human capital brings, and these form the core of the urban way of life. Coupled with the innovation and creativity that drivers our ever-faster changing world, urbanization acts as a potent force multiplier when that human capital is focused on solving the issues that affect our living and working environment. Independent individuals, with their own world view and independent critical thinking skills are the motor of intellectual development, and the eccentric are far more likely to be accepted, or simply ignored to be able to go about their business, in city environments due to pre-existing diversity of peoples and high levels of tolerance. Diversity is the key to unlocking the energies of urbanization.
The benefits of urbanization for particular polities are of course well known. Smaller homes, woven into a more densely populated urban fabric, are more energy efficient and when combined with an urban construction program will theoretically save resources and reduce carbon emissions. This is all the more true when they are coupled with intelligent and cost effective public transportation networks. Universities, hospitals and the opportunities city infrastructure and life provide attract people inward and rarely see them leave again for any place further than suburbia.
Most disadvantages relate to the high level of demands of urbanites. Food has to be transported to the metropolis from greater distances and that process increasing traffic and pollution. Most statistics suggest that the rates for the development of various cancers and asthma in urban environments are much higher than for those individuals living in rural spaces. There are also risks of disease spreading swiftly from person to person in an urban environment as well as increased criminality – particularly violent criminality.
One of the key elements of forging a community is that of safety. Safety not only from those we live amongst but also from natural disasters. Clearly communities that share many of the same values and goals are far happier than those that are faced with insurmountable differences. A healthy and tolerant understanding between citizens makes for a comfortable society and day to day life.
Complaints to city leaders often relate to infrastructure and social programs. These are usually focused on issues relating to road maintenance, heating, water access, and access to quality schools and hospitals.
There is no end to the amount of time and money spent researching issues surrounding urbanization. The local and national bodies that engage in such planning include the UN Trade & Development Conferences UNCTAD, the EU Urban Agenda, the EU URBACT exchange, its Urban Development Network and International Urban Cooperation program, and the domestic Ukrainian statute governing The Regulation of Urban Activity, the Law of Ukraine on Investment Activity, the Law of Ukraine on Social Housing and local directives like the Development Program of Odessa.
Despite all the clever thinking and resources spent however, the City of Odessa suffers from crumbling infrastructure both above and below ground, as well as aging housing stock, and questionable development programs backed, or opposed, by vested interests either directly represented in City Hall, or indirectly by local politicians advocating those same vested interests.
That the Arcadia [an area of the city adjoining the sea] is now beyond saving from a fate not dissimilar in repellent aesthetics to that Spanish scar called Benidorm is perhaps something that can be blamed upon the vested interests behind such thoughtless development, but it is a brute fact that will now endure. The necessity of placing the area into a sort of "development quarantine» and insuring that it does not spread like a cancer along the historic Fransucski Boulevard and into the city center cannot be overstated.  Unfortunately the Ministry of Culture cannot be relied upon to protect the historic city center and the task falls to a City Hall that has no long term vision.
Having mentioned Benidorm and Spain, the Odessa City Planners as well as those with vested interests may well consider how Valencia has managed to retain the historical city unblemished and yet create a new and modern city around it that has not encroached upon the city heritage, thus keeping the local constituency relatively happy with increasing and expanding urbanization.
Many important questions remain unanswered. Should there for example, be a ring road around Odessa to prevent the necessity of driving through it to get from one side to another, a project Incor Group has conceptualized? Should it ever become a reality then logistics and warehousing are sure to appear along that route. What plans are currently in the works for other large urban centers in the Odessa Oblast, for example the cities of Ismail or Yuzhni? What of the ambitious plans of Titul Group to create a new residential and commercial town near Yuzhni that would integrate UN and EU recommendations regarding urbanization?
How easily can the vested interests be encouraged to align with the long term development of urban Odessa? What forms should public encouragement and incentives take and which carrots and sticks would have to be used to get things done? Perhaps simply upholding the existing laws and City Ordnance would be a good start?
Can the Oblast Administration develop a strategy that would make the urbanization of places like Ismail and Yuzhni provide the opportunities that attract and retain the talent that currently migrates to Odessa and remains in the regional capital? What would it all mean for rural communities when agriculture would become a long term stalwart economic driver of Ukraine? Is agricultural set to become a "cluster" business and in turn see an urbanization process of its own?
Nick Holmov is The Odessa Review's political columnist. He is a writer, and consultant specializing in Ukrainian politics, civil society, local governance and security affairs. He is the founder of the widely read Odessatalk blog.