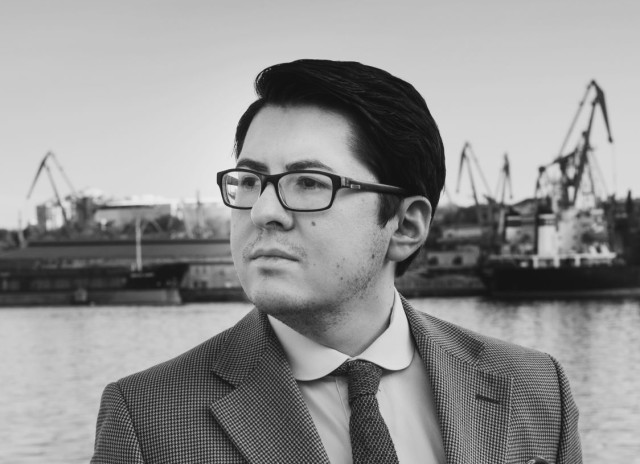 A year after our launch, the primary thing that I want to express is that it has been a remarkable and immense honor to edit The Odessa Review.
It has been a tremendous experience in every sense imaginable. Being the editor of this magazine I have learned more about Ukraine, its history and culture, and about journalism generally (if not also the human condition) than I had in all my previous years working as a journalist and book reviewer. Ironically, while one is editing a literary magazine, there is much less time to read novels and the latest history books.
In another sense, there is actually precious little reason to miss reading volumes of history as we are in the midst of it. Unfortunately, the ill fated year of our lord 2016 concludes with as much uncertainty as it began. The simmering conflict in Ukraine's East has heated up in the last week of December. Trust in Ukraine's political elites is at the lowest level it has been since the beginning of the Maidan revolution three years ago. Shortly before the end of the year the long rumored nationalization of the country's largest bank, PrivatBank, took place. Living standards have declined yet again. Many people have the sense that political reforms have stalled. The incoming Trump administration's relation to Kyiv is uncertain. If history is anything to go by, this next year will be as difficult as the last.
Yet, culturally Ukraine is as vibrant now as it arguably has ever been in the last hundred years.
Our final issue of the year is a very special one and it deals as much as any we have yet published with Ukraine's evolving cultural patrimony. The French and Swiss journalists Sébastien Gobert and Niels Ackermann have contributed a lovely work of reportage showing the fate of Ukraine's decommissioned Lenin statues. The Polish-British academic Michal Murawski contributed a highly cerebral work explaining the deep origins of the contemporary Odessa architecture. The scholar and Kyiv gallery owner Myroslava Hartmond has written about the newfound importance of the work of Malevich in its Ukrainian context. The American art critic Barry Schwabsky and the Russian-American artist Sanya Kantarovsky have a brilliant discussion about the New York City show of the tragic Odessa born painter Yefim Ladyzhensky.
We have high hopes that Ukraine's cultural development will continue on at this same pace of creative ferment in 2017!