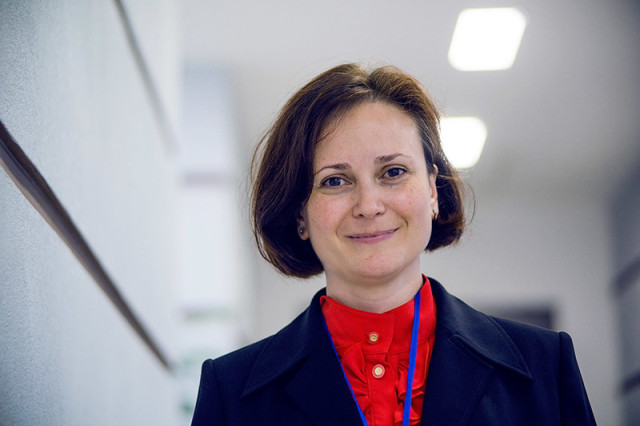 Ukraine's Black Sea port city looks to build on growing international reputation for IT excellence
The growth of technology industries across the world continues unabated and this process is increasingly making itself felt across Ukraine. The familiar world around us is changing every day and is becoming more and more technologically advanced. What does Odessa have to offer to this rapidly developing world? A highly advanced IT industry, of course.
The Odessa IT industry is composed of over 200 IT companies, not counting IT departments in commercial and state structures. The sector provides employment for more than 8,000 people, or just under 3% of the total working population of the city. Salaries are far higher than regional averages, while prospects for career development and international recognition are also attractive.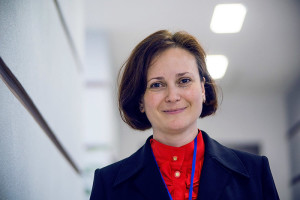 What makes the Odessa IT sector exceptional? There are a number of unique selling points that help Odessa's IT industry stand out from the rest. The city's greatest IT asset is undoubtedly its people. IT is an industry where most of the revenue is generated by human resources. In this respect, Odessa has a lot to offer. The city boasts technical universities producing more than 1000 IT graduates annually. For those who would like to change their profession and obtain an IT education, Odessa can offer a developed IT ecosystem of private educational IT institutions including Computer Academy 'Step', Computer School 'Hillel', Fabrika, iQSpace, also new Beetroot Academy and Brain Academy, and a range of other IT courses conducted by IT companies like Luxoft, NetCracker, DataArt, EIS Group, and KeepSolid.
Odessa has more than enough large IT companies to accommodate these growing numbers of IT graduates and retrained IT professionals. This large number of IT companies based in the city provides constantly high levels of demand for new IT specialists. Odessa has branch offices of many major companies that operate on global IT markets. Moreover, every one of these offices creates unique IT projects for corporate customers from all around the world. Odessa's Luxoft office, for example, creates software for leading international automotive companies, providing them with solutions that can be favorably compared to the work of the world's most well established IT giants. Ciklum has one of its major delivery centers in Odessa, hosting development teams for a range of different corporate clients from Europe and the US. HYS Enterprise provides 10% of all telecom operators in the Netherlands with software for their core business. There is also a strong media distribution presence (FilmOn, BattleCam, MondoTunes) from 111PIX UA, Google Express via Intersog, and video advertising for Facebook from VertaMedia. Software developed by TechInsight helped a leading global business aviation company to perform 15,000 flights in 2015. This is just a taste of the international IT innovation currently taking place in today's Odessa. The list could go on and on.
Alongside these major IT market players, there are many smaller companies based in Odessa that also have world-beating credentials. This thriving sector is always open to the new opportunities provided by new technologies and innovation, and has the swagger to compete at the highest level internationally. Odessa has a range of excellent innovative product companies and startups. Augmented Pixels is ranked as one of the world's top 20 augmented reality startups and has its own Research and Development department in Odessa. Readdle has held leading positions in the productivity category on the AppStore for years. You may have also heard of Looksery – the company that made international headlines in late 2015 when it was acquired for USD 150 million.
The sector is full of exciting and innovative brands. Kwambio is a project developing user-friendly 3D printer solutions. Clickky is a big player in the advertising market of mobile applications and has already attracted USD 2 million in investment. Then there is Netpeak, the company behind a series of Odessa IT startups.
As you would expect in a city increasingly known for IT excellence, Odessa has a well-developed IT community with lots of professional user groups and IT events. In September 2015, the city played host to a major international IT conference entitled 'Black Sea SummIT'. The event was the largest of its kind to take place in Odessa to date and attracted over 600 participants from Ukraine, Europe and the USA.
The IT situation in Odessa is already impressive, but those working to develop the industry have much bigger ambitions. Our work for 2016 will focus on ensuring the long-term sustainability of the IT industry in Odessa, from specialist training to the creation of conditions for the maximum development of companies. More and more people are already paying attention to IT as a new field for job opportunities and career growth. Moreover, as demand grows, there will be new IT courses offered in the city. The idea that Odessa schools need to develop student capacity for technological creativity is not new: the President of the United States recently supported this statement, pointing to the importance of teaching the basics of programming to pupils.
This year Odessa will see the launch of a program to help schoolchildren gain insight into IT career opportunities and learn basic skills. Students from the city's technical universities will teach schoolchildren the basics of IT programming. IT businesses are also involved in the promotion of the IT sector among the next generation of potential Odessa IT professionals. This support includes events such as the 'Days of Information Technology' for children and parents, and excursions to the offices of IT companies. IT executives are also involved in the development of the curriculum at specialized Odessa educational institutions.
A key goal for 2016 is to persuade the best school-age pupils to choose IT for their further education. We hope to achieve this by telling everyone how interesting and useful the world of IT is and by helping with professional IT career guidance. The objective is to make sure the Odessa IT industry attracts the very best human capital. This will aid the development of the IT sector and lay the foundations for further growth.
More and more people are betting on Odessa as a center for IT industry innovation. The city must now rise to the challenge and make the most of the huge opportunities currently presenting themselves. 2016 looks set to be a crucial year of growth and consolidation. We have the opportunity to create something genuinely incredible – a globally competitive industry capable of shaping the future of the entire city. Odessa has always been home to innovation and creativity – with enough support and investment in the next generation, it is now poised to become a leading voice in the digital revolution shaping the global village.
Author: Julia Sulimova ([email protected]) is CEO of IT-Cluster Odessa