It has been an important year for Ukrainian artists. They have raised new and important topics in their works and enchanted audiences with their vision, demonstrating our country's potential at what is only the start of its cultural revival. Important developments in Ukrainian literature have built bridges to other branches of life and creativity. And one of those branches is illustration.
As an artform, illustration connects people regardless of age, creed, color, background, birthplace, etc. It transcends boundaries of language, creating images that are understandable to virtually everyone. Ukrainian illustrators are actively building bridges with their craft, drawing attention to global problems and local issues.
In the last few years, Ukrainian publishers have grown increasingly open to new ideas and untested subjects. In 2017, Ukrainian writer Mark Livin published a book called "Riki and Roads ("Riki ta dorogy" in Ukrainian). The novel tells the story of a 14-year-old boy with Asperger's Syndrome who runs away to the forest. The text examines the problems faced in families and the lives of children with special needs. The book's illustrations were created by Yevhen Velychev and reveal the character of the teenager, his fears, his relationship with his parents and his comprehension of the surrounding world in a very heartwarming way.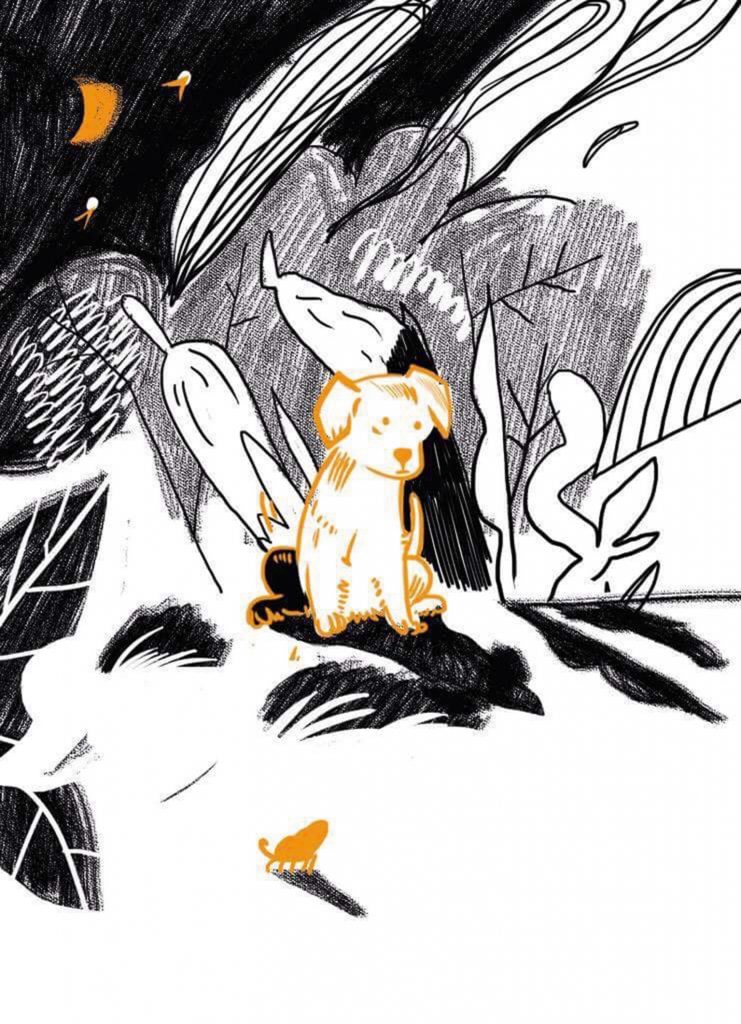 Another important collaboration between writers and illustrators is the breathtaking French-Ukrainian book "Louis and His Monsters". Artist and photographer Fifi Bristoche works with writer Irena Karpa to present the reader with a truly magical mix of literature and art. The book combines French aesthetics with sparse but exquisite illustrations, making the simple seem spectacular and extraordinary.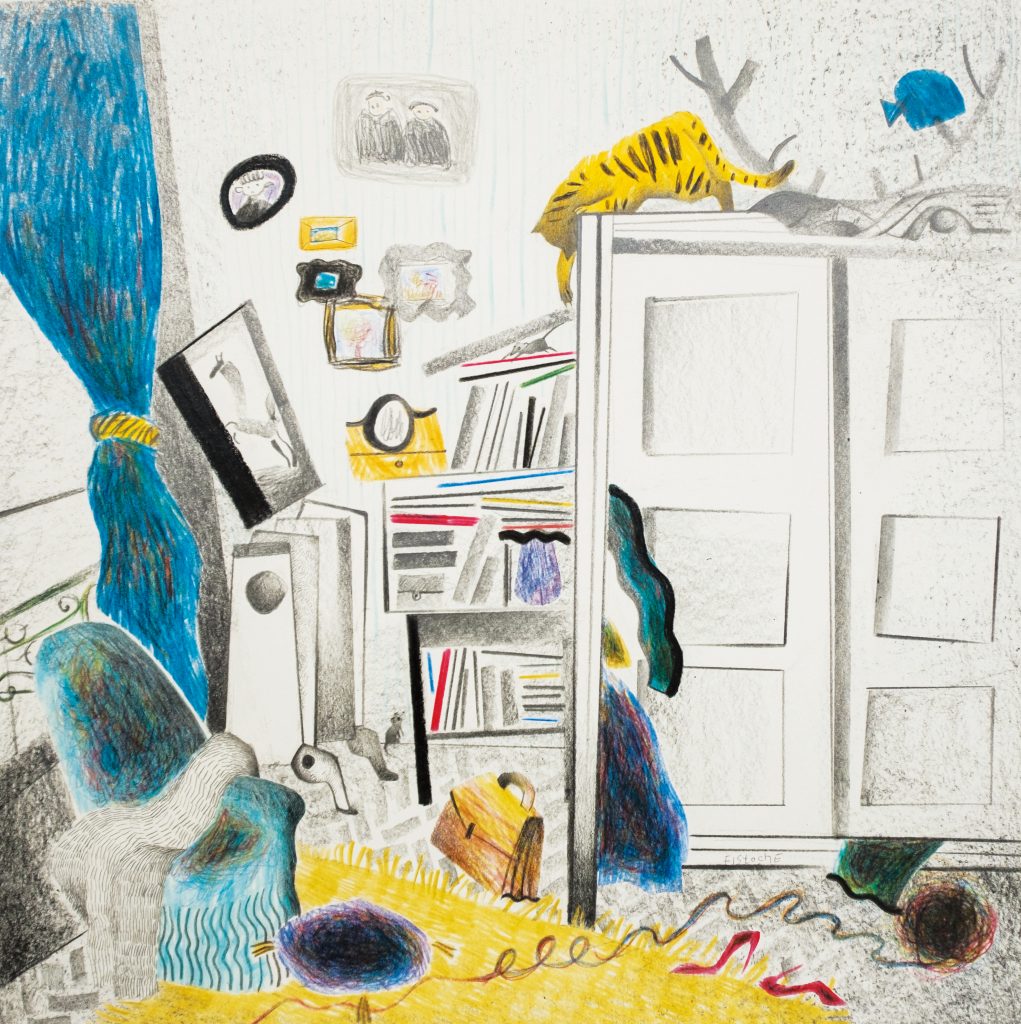 Odessa-based illustrator Alexander Dragan started his professional journey creating video animation content for the well-known Machinima platform. Now, Dragan will present his literary aspirations to the Ukrainian reader. In "The Best Curtain in the World", a book written and illustrated by Dragan himself, the author will take you on an exciting journey through the colorful pages.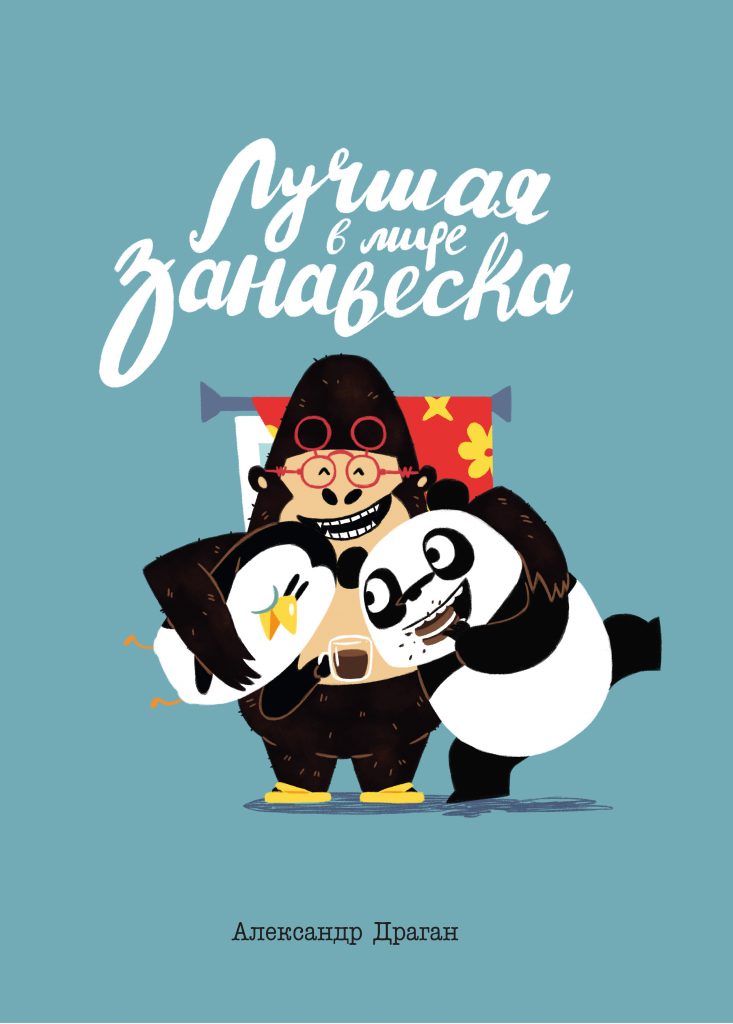 This was also a special year for Anna Sarvina. Her unique, brightly colored book illustrations always have stood out. But, in 2017, she was included in the exposition of the world's 75 best illustrators at the Bologna Children's Book Fair. To understand Sarvina's illustration style, have a look at "Adults, away!" (2017) by Serhiy Prilutsky and the UNICEF book "Tiny Stories." And if you are in Kyiv, have a glance at the TSUM Department Store, which is practically covered in Sarvina's works.
This year, many Ukrainians also saw the Google Doodle drawing marking Ukraine's Independence Day. That was the work of Sergiy Maidukov, an artists whose illustrations are full of vitality, movement, and patterns. Maidukov has worked with The Washington Post, The Diplomat, The Architectural Review, Buro 24/7, Adobe Systems, Brussels Airlines and Ukrainian Esquire. He has also worked with the Osnovy publishing house on a new edition of "Executed Renaissance" and with Colting Publishing on "2001: A Space Odyssey".
Another illustrator who has also worked closely with Osnovy is Polina Doroshenko. She created visuals for poet Lesia Ukrainka's "Forest Song" and American children's author Kara Van Kirk Levin's "Soldier". In 2017, Polina had her first personal exhibition in Kyiv, and her picture book "On My Way" was displayed in the finalists' exhibition at the Bologna Children's Book Fair.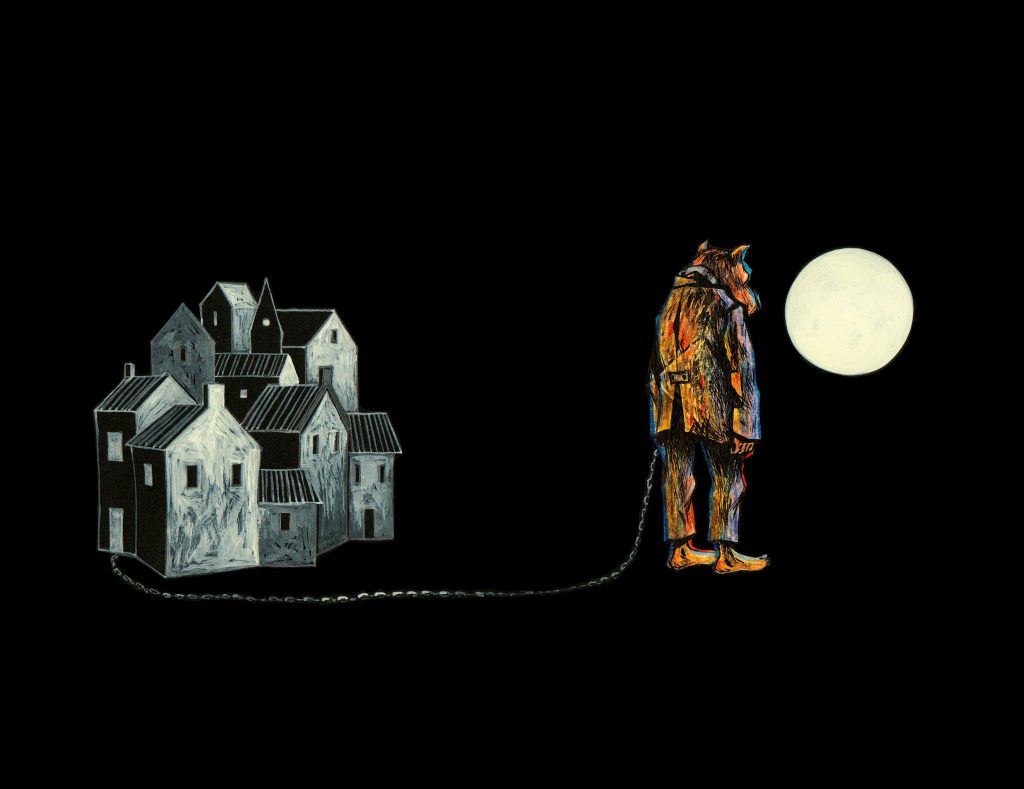 But illustrated books are not just for children. Ekaterina Slonova demonstrated the way she sees the world of Bruno Schultz with rough lines and harsh colors. She teamed up with Peter Zalmayev (a contributor to The Odessa Review) to create an exciting new edition of Schulz's "Sanatorium Under the Sign of the Hourglass". The prominent artist Alexander Roitburd's work with writer Serhiy Zhadan on the poetry collection "Templars" is another important collaboration. The book brings 39 poems about war together with harrowing black-and-white illustrations, which push the readers to feel, reflect, and remember.
Taken together, these works demonstrate that 2017 has been an extremely fertile year for Ukrainian illustration. These illustrators' artistic future looks bright.
Masha Sotskaya is an Assistant Editor at The Odessa Review.