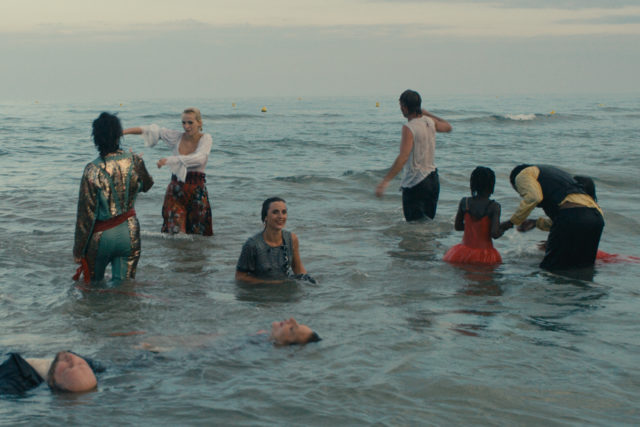 The international competition program of the 7th Odessa International Film Festival opened with the film "Ogres". This picture was expected to be one of the favorites of the festival and the viewers were not let down. The audience was captivated by the film's sincerity, realism, the irony which treaded on the brink of madness and the film's laughter that shone through the tears.
The main role of the picture is played by theater actor, Francois Fener, the director's father. He, his wife and one of their daughters are actors in the film as well. Moreover, the film stars actress Lola Dueñas, known for the film "I'm so Excited" and "Volver" directed by Pedro Almodovar. Adel Haenel who is the star of the new Dardennes film, "The Unknown Girl". Haenel made her mark in Celine Sciamma's film, "Water Lilies". And the actor Marc Barbé known for the film "La Mer à L'aube".
The film follows wandering artists whose lives are intertwined with the stage. The main characters wander with this traveling theater from town to town, presenting a play by Chekhov. This theatrical performance wasn't chosen by chance. Chekhov takes the lid off the human soul better than anybody else. His work also shows the tears of happiness and sorrow, love and betrayal. People who live in this tribe devour each other not only during the performance, but also when they are outside the theater tent, showing that the movie earns its name, "Ogres". And when it seems that through this perpetual running, they will destroy each other, when death approaches right up to the characters, the director reveals the miracle of birth, thus giving us hope for salvation.
"Ogres" was presented in Rotterdam this year and won the Audience Award. A reminder that the Grand Prix of 2016 OIFF is selected by the audience. This film has all the chances to receive the recognition of its viewers.