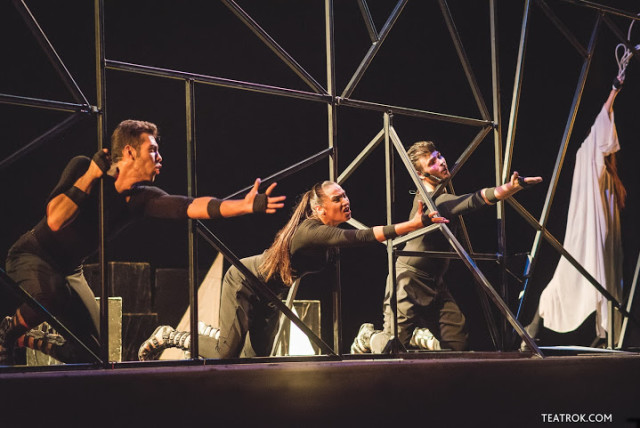 Odessa is getting a new independent theater — TeatRoK! is opening its doors November 18th 2016. This is an ambitious project of infamous Ukrainian director Aleksey Kolomiytsev, presenting plays in Ukrainian, Russian and English on the theater stage, as well as organizing a theatrical coworking space.
TeatRoK! will be located in a 1940s building at 117 Chernomorskogo Kazachestva Street, in the former movie theater "Orbita." The theater auditorium has exactly 100 seats. The actors and director are restoring and transforming the theater specifically to fit their needs.
Audiences will be treated to two premieres November 18th and 19th — the theater opens with farce-opera "Antiformalisticheskiy rayok" ("Antiformalistic paradise") based on the satiric opera by Dmitriy Shostakovich. The lead roles are performed by international award laureates, soloists of Kharkiv Opera and Poltava Philharmonic. On November 25th and 26th, TeatRoK! presents futuristic opera "2014" based on Velimir Khlebnikov's play "Nochnoy Obysk" ("Night Search"), starring Alexey Gorbunov. Both operas are directed by Aleksey Kolomiytsev.